Bollywood News
Kareena Kapoor Khan and Karisma Kapoor Dazzle on Armaan Jain's Wedding Reception
Kareena Kapoor Khan and Karisma Kapoor attended the wedding of their cousin Armaan Jain with complete zeal and zest.
Kareena Kapoor Khan and sister Karisma Kapoor couldn't be happier for the wedding of their cousin Armaan Jain with Anissa Malhotra. The Kapoors are a close-knit family and despite all the ups and downs have stayed strong and together. Kareena Kapoor Khan and Karisma Kapoor are often seen bonding with aunt Rima Jain and her sons Armaan Jain and Aadar Jain. The brothers also share a close bond with their cousin sisters as Armaan Jain lovingly refers to Karisma Kapoor as his younger sister'. Armaan Jain's videos with Kareena Kapoor Khan's tiny tot Taimur Ali Khan have often graced the internet.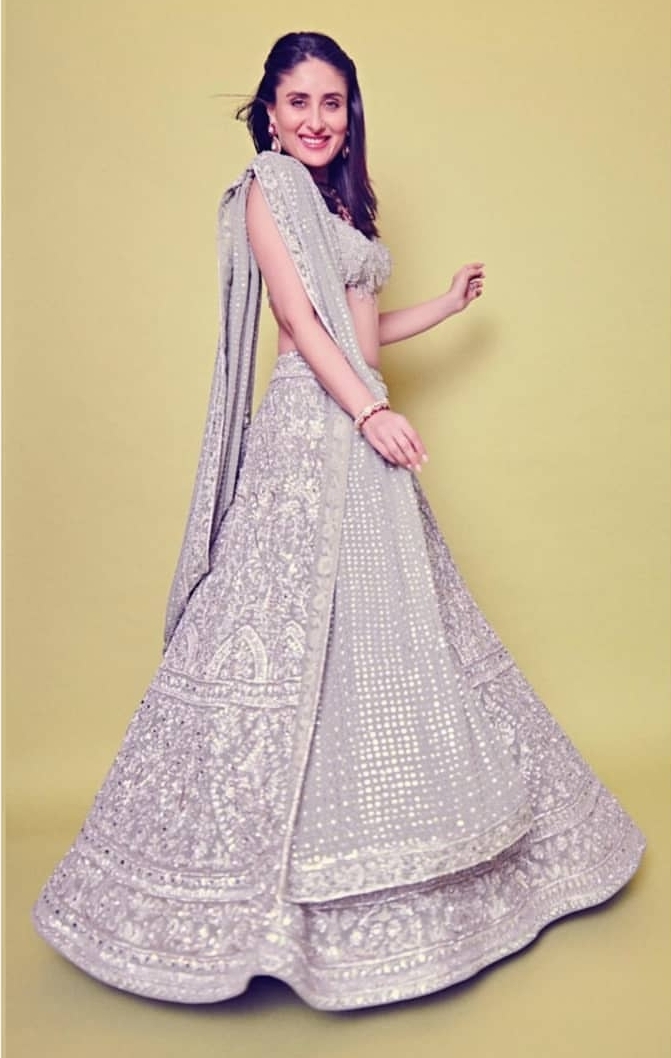 Kareena Kapoor Khan attended the cocktail wedding reception of Armaan Jain and Anissa Malhotra with sister Karisma Kapoor and niece Samira Kapoor.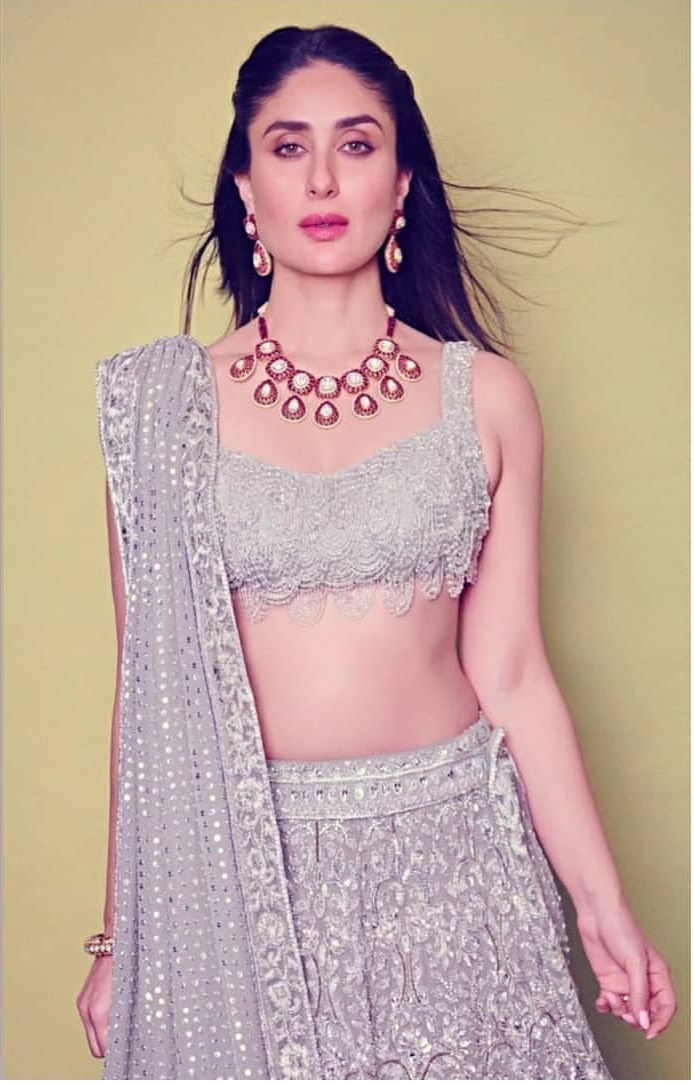 Kareena Kapoor dazzled bright like a diamond in a grey and silver lehenga with a cropped blouse. Unlike her previous traditional hairdo, this time Kareena Kapoor Khan left for her hair clipped in a small puff with the remaining hair left open. Her makeup was fresh and feminine with a bright pout.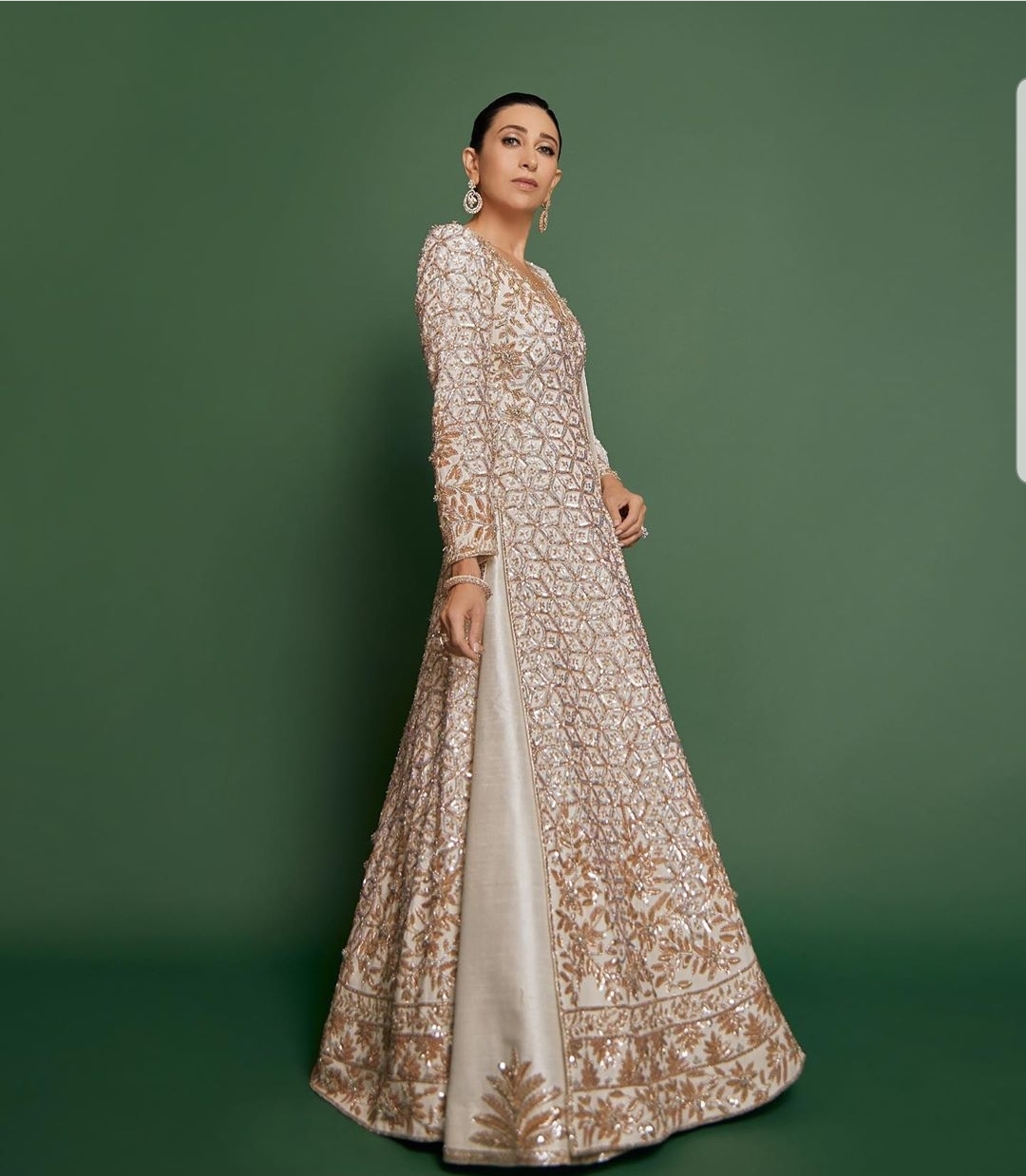 Karisma Kapoor looked regal like always in a white and golden gown with her hair tied in a bun. Daughter Samaira Kapoor twinned with mommy Karisma Kapoor in a white lehenga and choli as she posed with her and aunt Kareena Kapoor Khan.
Kareena Kapoor Khan and Karisma Kapoor also had a gala time on the baraat of Armaan Jain as they entered the venue with the groom on his car dancing joyously.
Armaan Jain, the first cousin of Kareena Kapoor Khan, Karisma Kapoor, and Ranbir Kapoor, got married to model and stylist Anissa Malhotra in an elaborate wedding on February 3rd, 2020. The wedding festivities were sprawled over many days of festivities and celebrations that saw all the big names of Bollywood including Amitabh Bachchan, Shah Rukh Khan, Aishwariya Rai, Rani Mukherji, Abhishek Bachchan, Shilpa Shetty, Rekha, Varun Dhawan, Kiara Advani, Kiara Advani, Ananya Panday, Tara Sutaria, Chunkey Pandey, and many others. The wedding was also attended by the Ambani family which included Mukesh Ambani, Nita Ambani, Isha MAbnai, Akash Ambani, Shloka Mehta, Akash Ambani, Radhika Merchant, Anil Ambani, and wife Tina Ambani.