Bollywood News
Kareena Kapoor Khan and Aamir Khan Celebrate Laal Singh Chaddha Kickoff with a Party: See PICS
Kareena Kapoor Khan and Aamir Khan celebrated the kickoff party for Laal Singh Chaddha at Chandigarh last night.
Kareena Kapoor Khan and Aamir Khan are currently in Chandigarh to shoot for their upcoming film together Laal Singh Chaddha. The dynamic duo were spotted having fun with their crew last night at the kickoff party of their film Laal Singh Chaddha. Aamir Khan's wife Kiran Rao was also in attendance along with the members of Kareena Kapoor Khan's team. Everyone was dressed casually. Kareena Kapoor Khan wore a leather jacket with a white and pink patterned shirt. With blue jeans and hair left open Kareena Kapoor Khan looked radiant like always. She left her hair loose open and lined her hazel brown eyes with kohl.
Kareena Kapoor Khan
made full use of her day
in Chandigarh
yesterday. She enjoyed the traditional Punjabi delicacy Sarson ka saag with butter. Kareena Kapoor Khan also went trekking to the foothills of Shivalik and had some fun with her team.
Although her son Taimur Ali Khan is staying with her in Chandigarh, he has not been a part of any such activity with his mother Kareena Kapoor Khan.
Earlier in an interview, Kareena Kapoor Khan had mentioned that she had auditioned for Laal Singh Chaddha.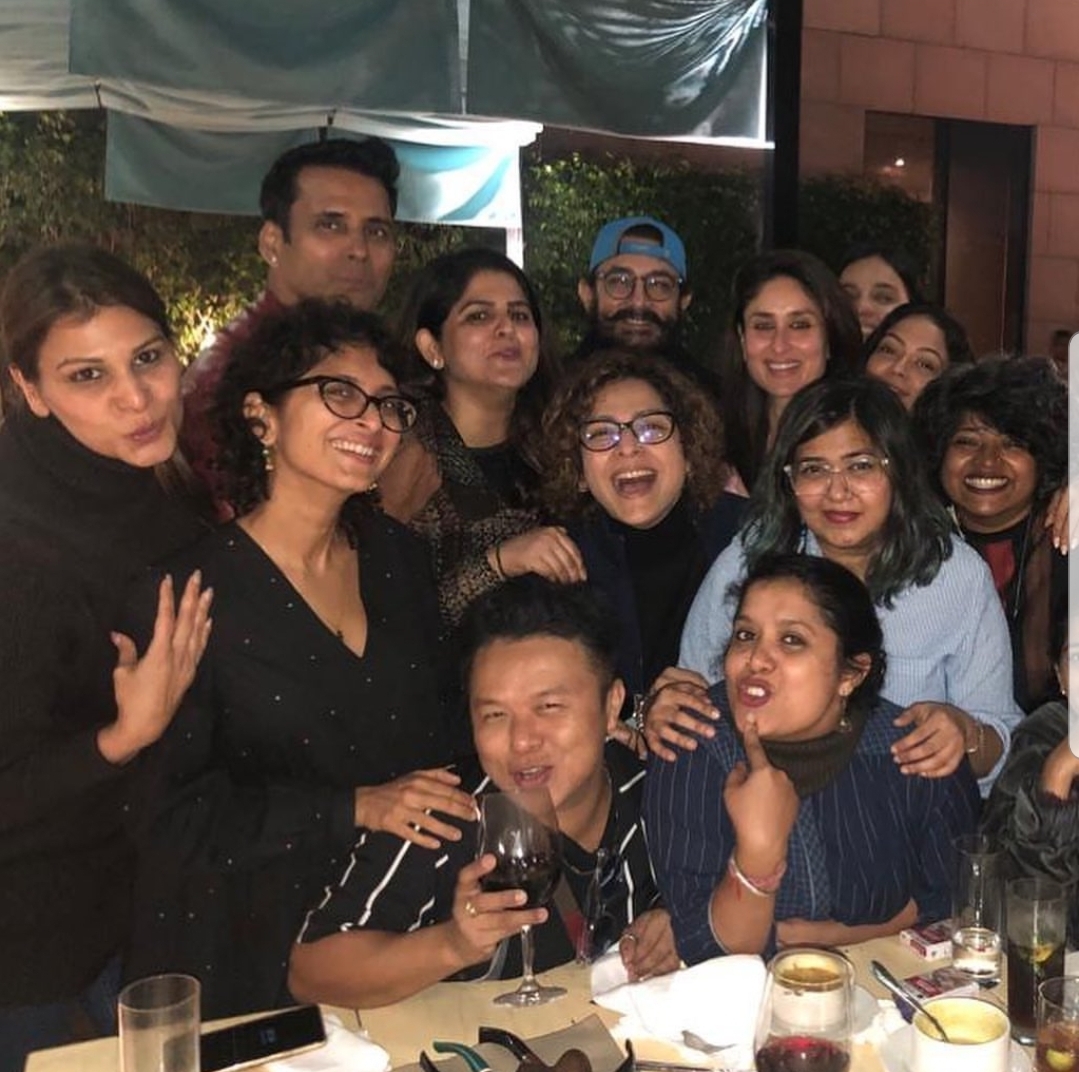 It was the first audition of Kareena Kapoor Khan's life but she took it in good stride. Her husband Saif Ali Khan also helped her get comfortable with the concept giving examples of veteran actors from Hollywood.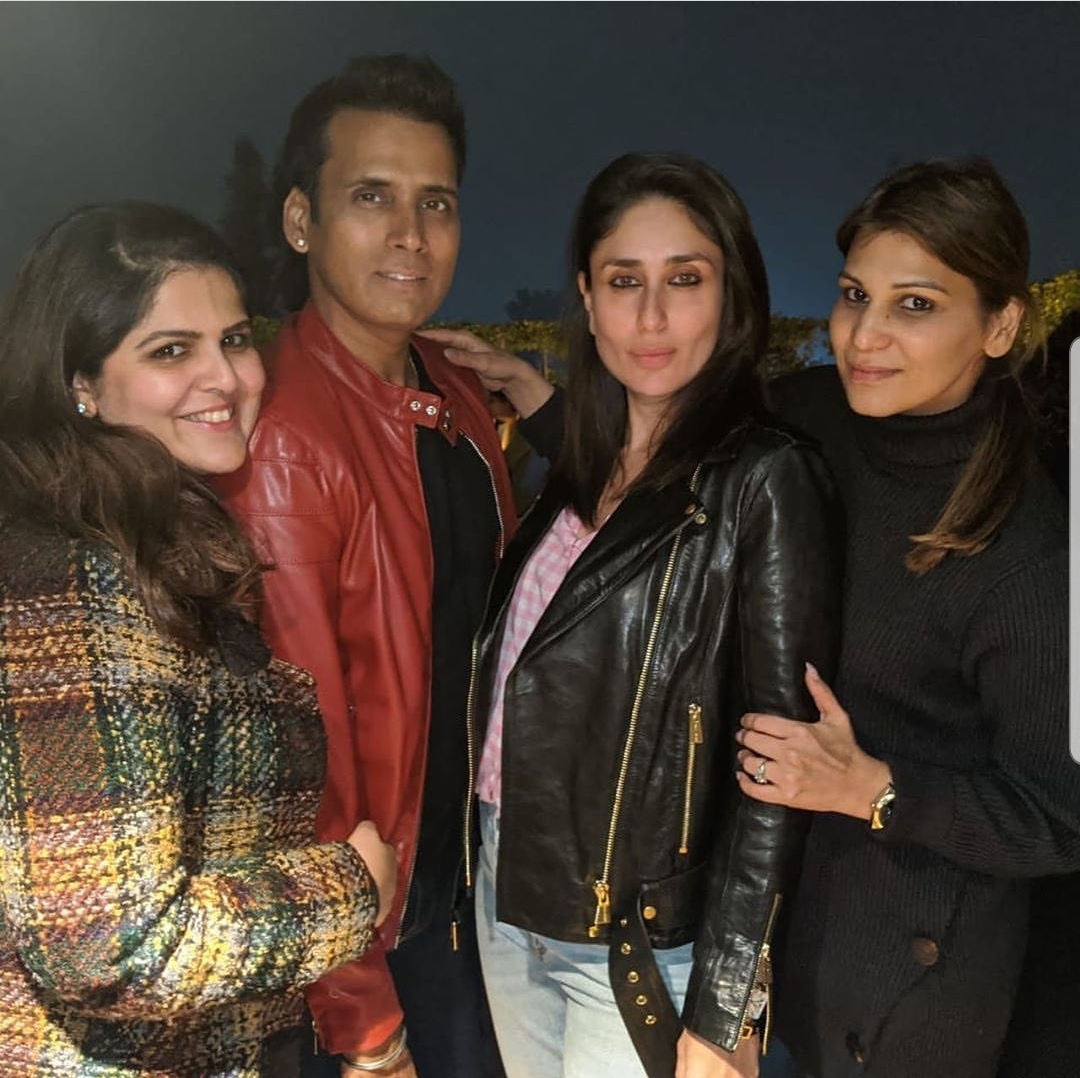 Kareena Kapoor Khan said that working with Aamir Khan was her priority hence the role did not matter much to her. Kareena Kapoor Khan has worked with Aamir Khan in 3 Idiots and Talaash.
Kareena Kapoor Khan's paternal family hailed from Peshawer but they originally come from Lyallpur, Pakistan. Prithvi Raj Kapoor moved to Mumbai after the partition of India and Pakistan. It was there where his son Raj Kapoor found his calling in films and became one of the biggest entertainers of the country. Kareena Kapoor is the younger daughter of Raj Kapoor's eldest son Randhir Kapoor. Her mother Babita Shivdasani has a Sindhi origin and she has also acted in the past. Her parents got separated when Kareena Kapoor Khan was still young. She spent the major part of her childhood with her mother Babita and sister Karisma Kapoor.