Fashion
Kareena Kapoor and Two Times The Actress Dazzled in a Silver Lehenga Choli
Kareena Kapoor is a renowned name in the industry and is a force to be reckoned with. We picked up two of her looks in a dazzling silver lehenga choli and decode the two looks
Kareena Kapoor is not just a household name in Bollywood, but she has also become a global icon. She has proved her mettle with her stellar acting skills in a myriad of films and is also recognized for her style savvy fashion choices and bold sartorial looks. Whenever Kareena Kapoor steps out, she leaves heads turning and despite not having a social media account of her own, her pictures often circulate on social media. She recently saw the release of her latest film, Good Newzz, which fared rather well at the box office.
The actress is also known to be versatile when it comes to all her looks and is never afraid to experiment. From her chic and casual airport looks, to her on trend and glamourous red carpet looks; Kareena Kapoor leaves no stone unturned when it comes to the art of dressing well. It's very seldom that a best dressed list in Bollywood won't feature Kareena Kapoor. The starlet is one of the best dressed actors in the industry and serves major style inspo on a regular basis. Each time she steps out, she leaves heads turning and there's very rarely a time when she doesn't look good in whatever she wears.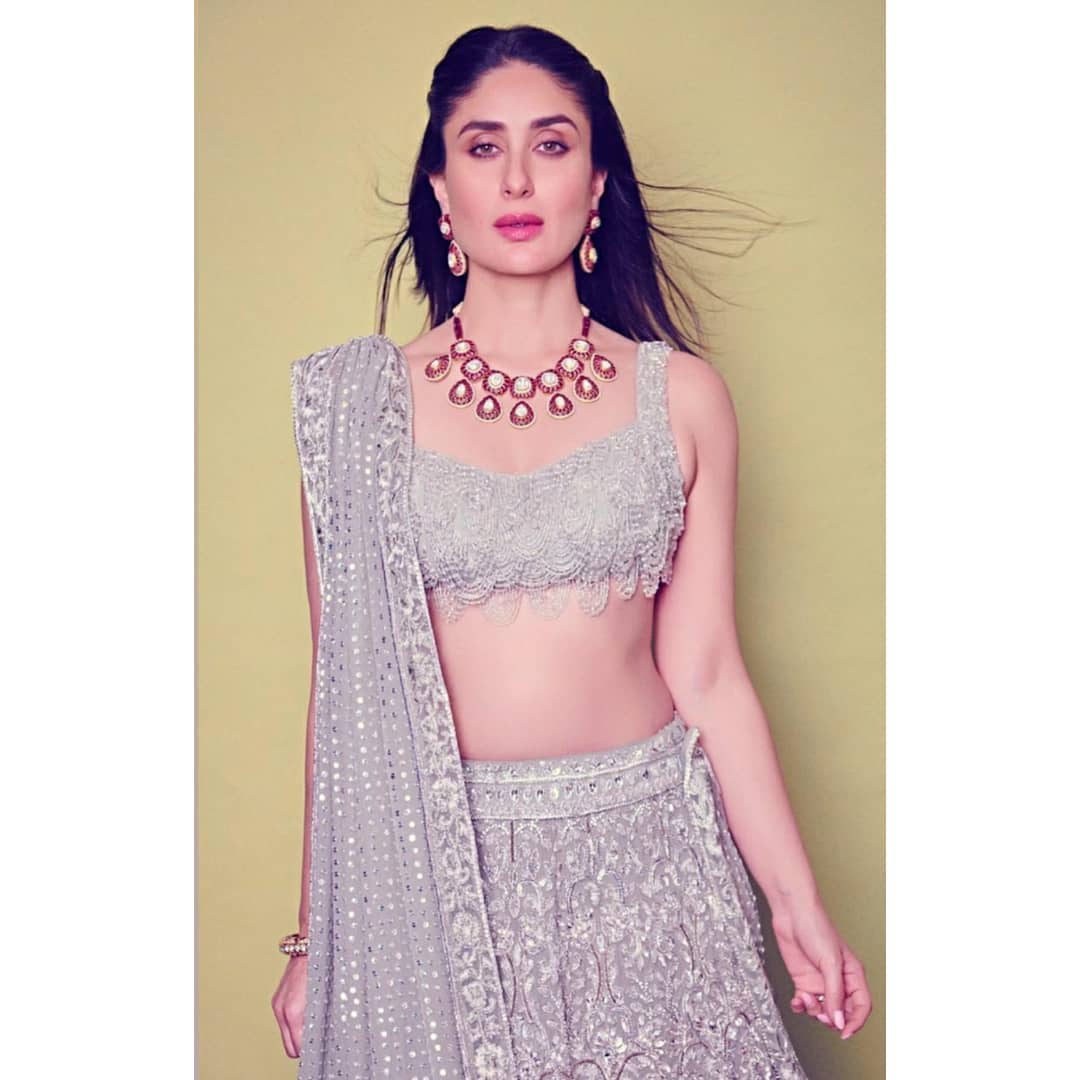 Kareena Kapoor in Manish Malhotra
Pictures of the starlet have been circulating lately after the Armaan Jain wedding where she stunned in all her looks. She most certainly left heads turning and with that being said, we decode the two times she dazzled the night away in a silver lengha choli. For the wedding, Kareena Kapoor was dressed in her go-to designer, Manish Malhotra's creation.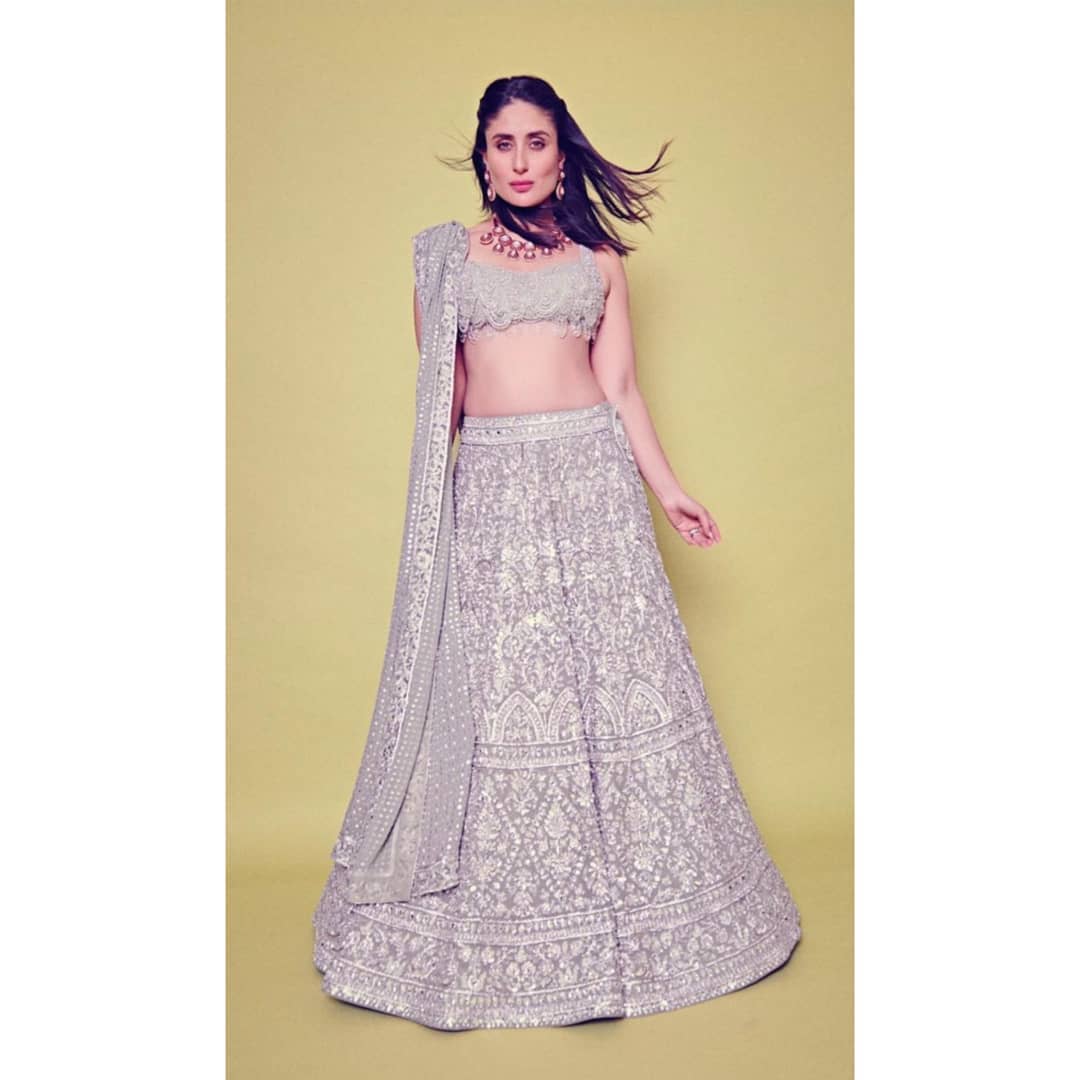 Kareena Kapoor in Manish Malhotra
The silver lengha was fully worked with beadwork and sequinned detailing and was paired with a rather tiny choli which was also worked. The lengha choli was teamed with a matching dupatta featuring a thick worked border. The Jab We Met actress teamed her look with a stunning ruby and kundun neck piece with matching earrings and rounded off her look with a stunning makeup look. She opted for a fresh rosy glow with a nude lip and minimal eye makeup and had her hair tied back with half left open at the back.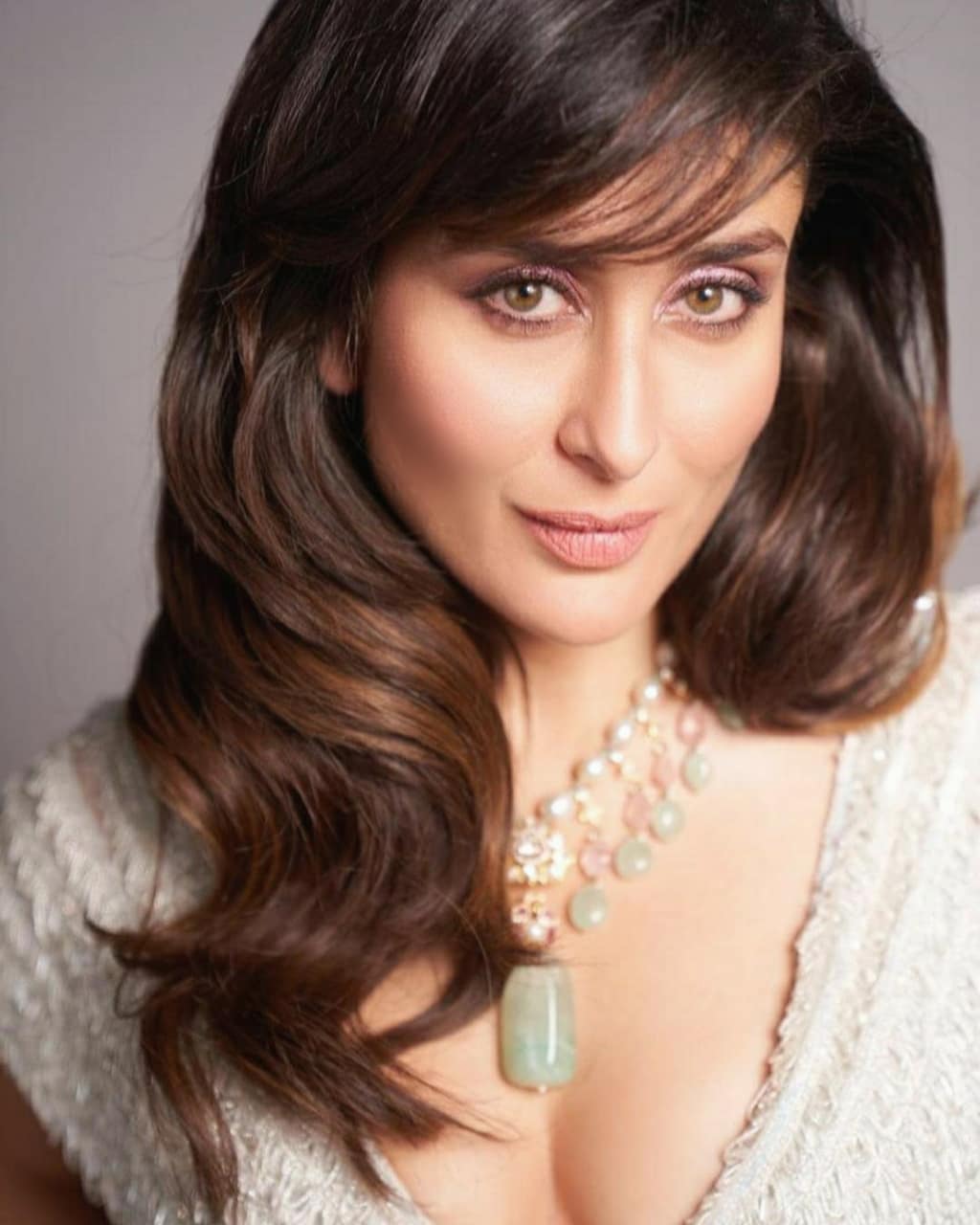 Kareena Kapoor in Manish Malhotra
On another occasion, not long before the wedding, Kareena Kapoor was seen clad in a breath taking number, also by Manisha Malhotra. A series of pictures were posted on her fan account in which she can be seen posing in the silver ensemble. The ensemble featured a fully worked lengha which featured a long trail at the back. The lengha was full of intricate beadwork and sequins and Kareena Kapoor was a sight to behold in her look. The choli of the lengha was also made up of silver work and a plunging neckline.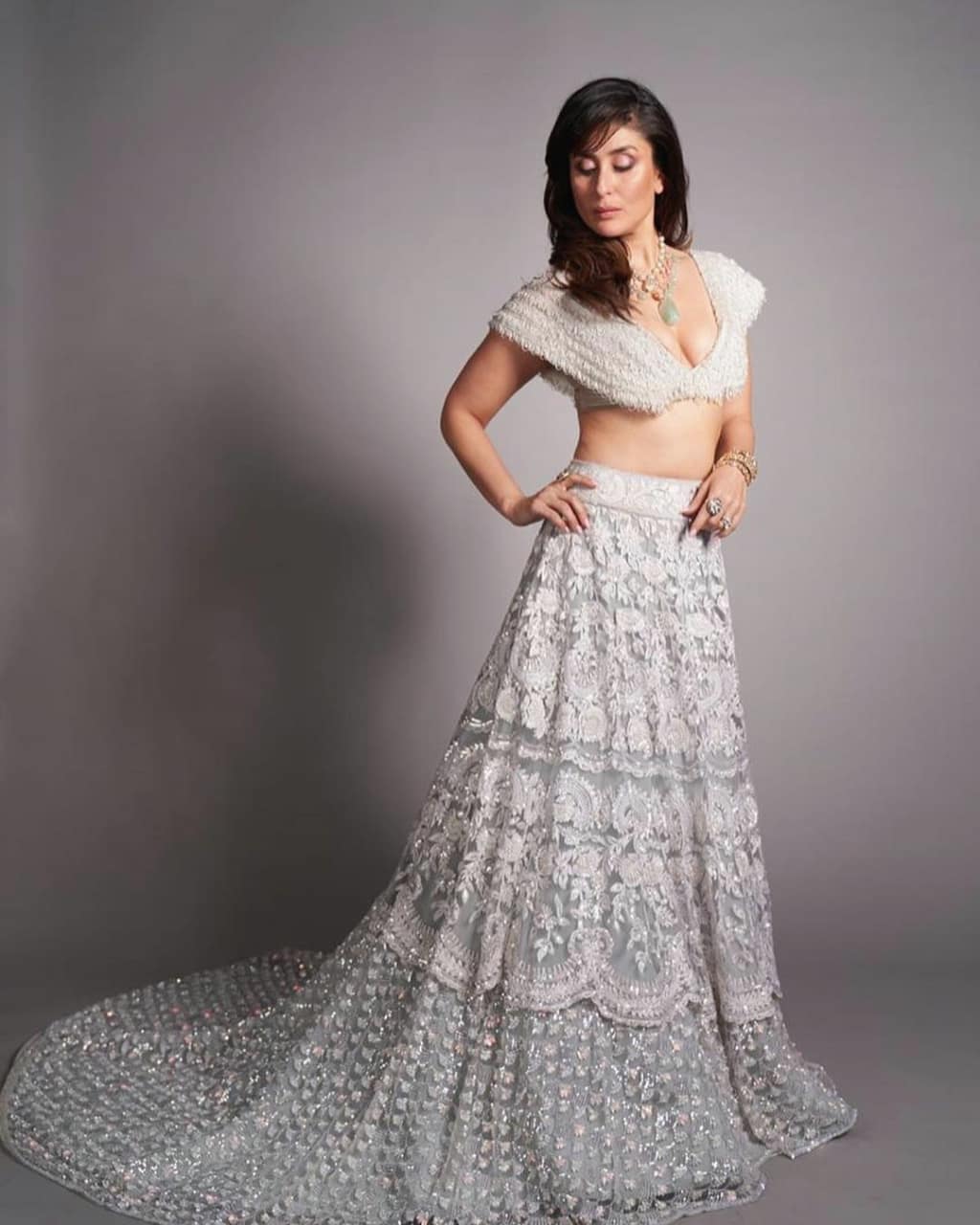 Kareena Kapoor in Manish Malhotra
To enhance the look further, Kareena Kapoor teamed the legha choli with a pretty pearl and beaded neck piece and accessorized the look further with some karas and rings. Kareena Kapoor showed off her new hairdo with this look and was sporting a new fringe and voluminous layers. For her makeup look, Kareena Kapoor is always proof that less is more. Her makeup comprised a shimmery pink eyelid and subtle eyeliner, with a subtle smokey under eye and an overall peachy glow. The look was rounded off with a nude lip.
Looking at both these looks, it is hard to choose which look is a winner. It is evident that Kareena Kapoor is dazzling in both these looks and silver is definitely a good colour for the starlet. And as always, Manish Malhotra is her go-to designer.