Bollywood News
Karan Johar poses with Zoya Akhtar in New York, Calling it Zoya Factor
Both Karan Johar and Zoya Akhtar are prominent filmmakers in Bollywood knows for their distinct style of work.
Karan Johar and Zoya Akhtar are currently in New York to be a part of the Emmy Awards as their web project Lust Stories got nominated. Karan Johar and Zoya Akhtar have been childhood friends hence it was but likely for them to have a good time together in the vibrant New York too. The two stepped aside for a photograph together with the caption 'Zoya Factor'. While this, of course, meant Zoya Akhtar, it also hinted towards the Sonam Kapoor movie which she promoted wearing the red color. Karan Johar was dressed in a bright red suit and 'The Zoya Factor' vibes looked only legit.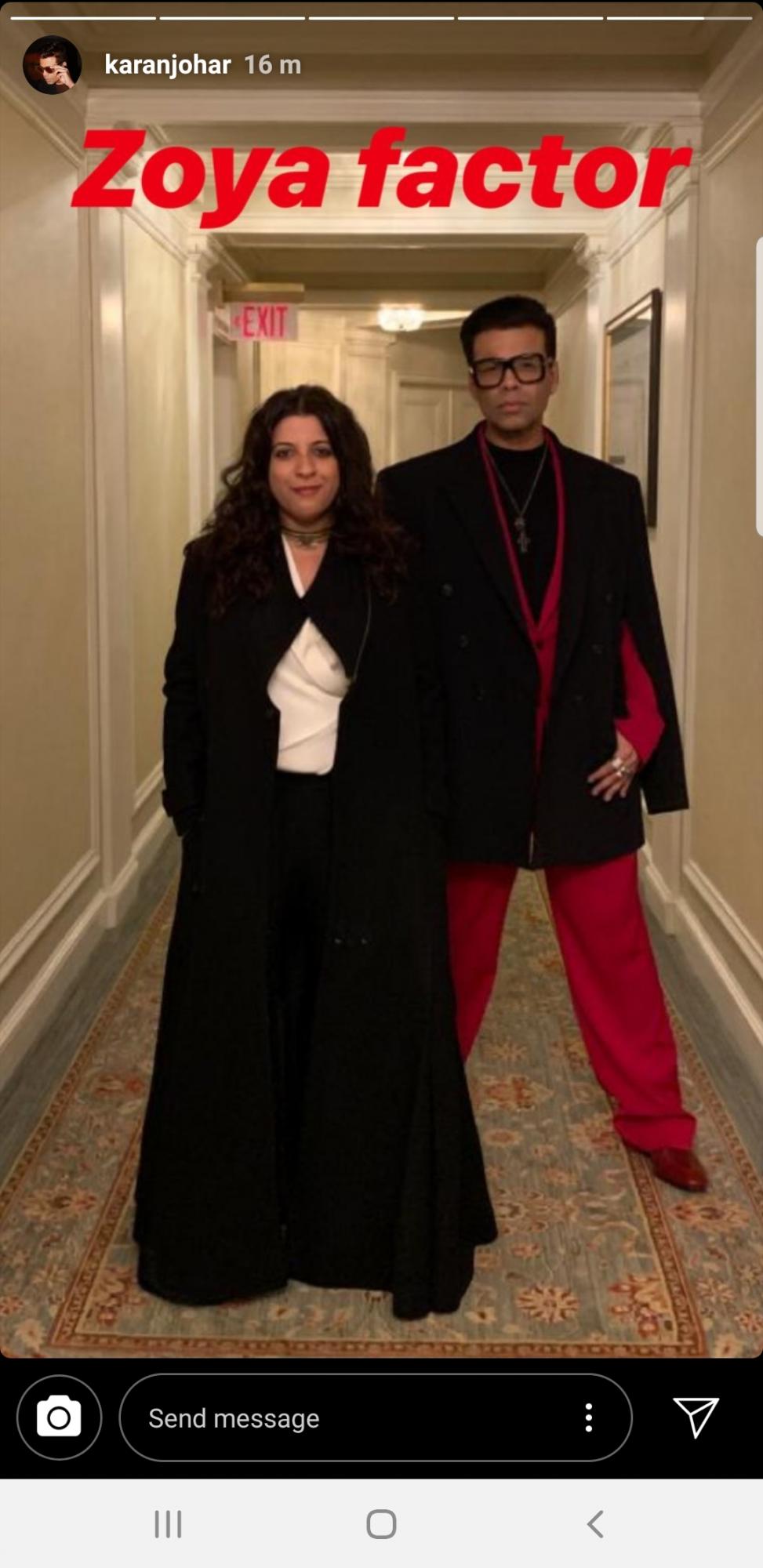 Karan Johar and Zoya Akhtar heading to the International Emmys
Both the friends look well-coordinated as Zoya Akhtar dressed ina  white short in a white black top and black skirt while Karan Johar used his black coat to cover his red coat, The dash of red and Karan johar's smoldering looks in the spectacles as the two stood in the hotel corridor was too hot miss. Earlier, Karan johar had posted pictures of himself as he flaunted the bright red suit with matching shoes.
Karan Johar also shared a selfie with Sara Ali khan who is also in New York to have some fun time with her friends in her favorite city. It was a much casual selfie as Sara Ali Khandraped a grey scarf around her with Karan Johar wearing a dark grey sweater warming himself in the New York winter.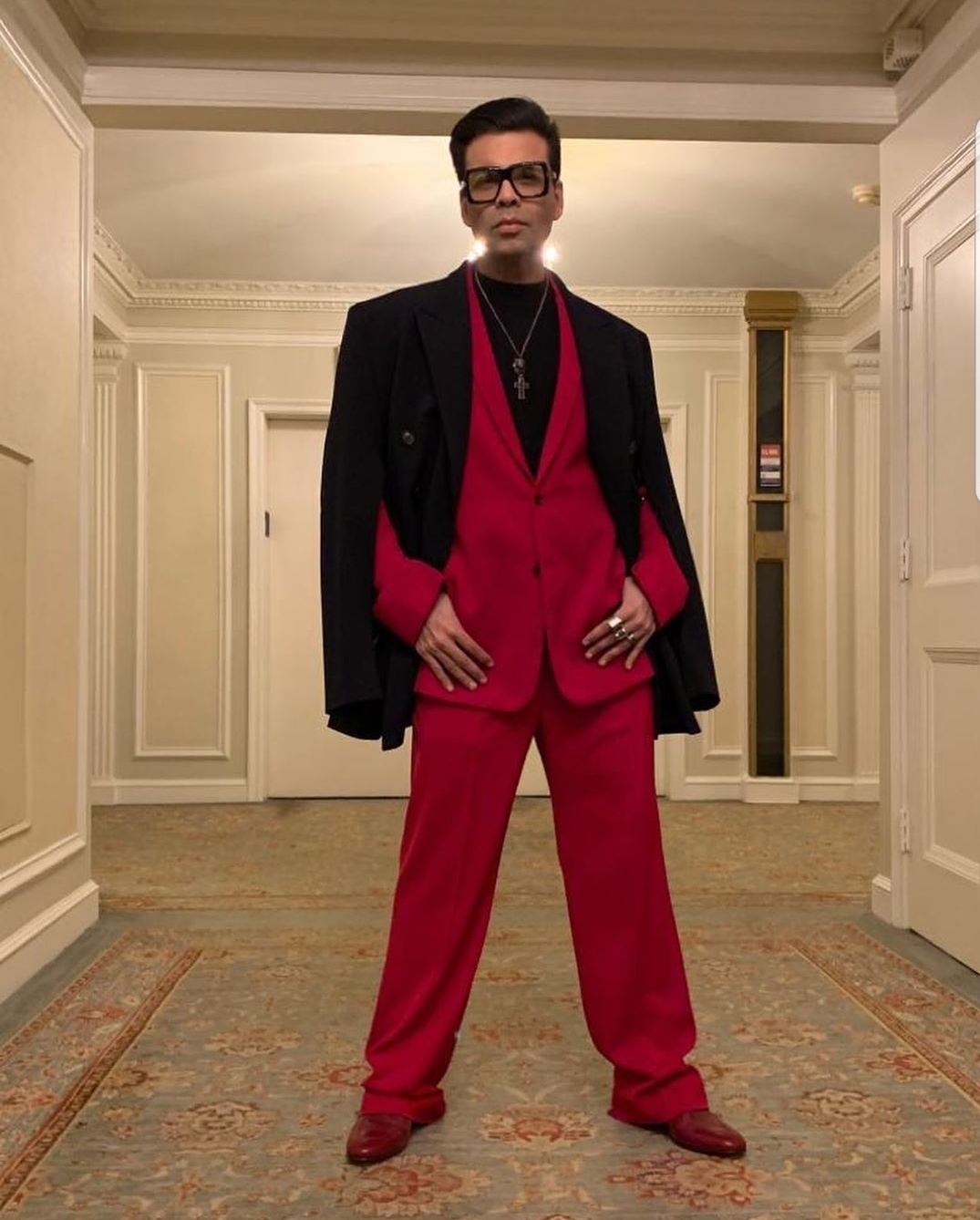 Karan Johar heading to the International Emmys
Karan Johar and Zoya Akhtar are also coming together for the Ghost Stories along with Anurag Kashyap and Dibakar Banerjee.
Karan Johar was born in Mumbai to the film producer Yahs Johar and wife Hiroo Johar. Karan Johar was always interested in dancing but since he was an introvert it was highly unlikely for him to become an actor, although his father wanted him to be one. He also did a few acting projects but did not do great at them. He made his directorial debut with the famous film Kuch Kuch Hota Hai. Karan Johar is a father to two children Yash and Roohi Johar whom he has named after his parents.