Bollywood News
Karan Johar Looks Unapologetically Stylish in Oversized Fashion
Karan Johar is a producer, director, actor, choreographer, and fashion designer. The man of many talents is known for his larger than life personality.
Karan Johar is one of the most stylish celebrities in Bollywood. Although he is not an actor, Karan johar is probably more famous than most of the actors and models in the business. Known for his larger than life personality and a keen love for fashion and style, Karan Johar is the life of every party and conversation. Be it holding an interview with Sadhguru or chatting with Kareena Kapoor khan getting out all her cheesy comebacks for the fellow actresses in the past, Karan johar has truly mastered the art of conversation and making the people around him comfortable.
Although he was always into fashion, the past few years have seen a more flamboyant side of Karan Johar who is completely comfortable with himself and does not care what the other people think of his life and fashion choices.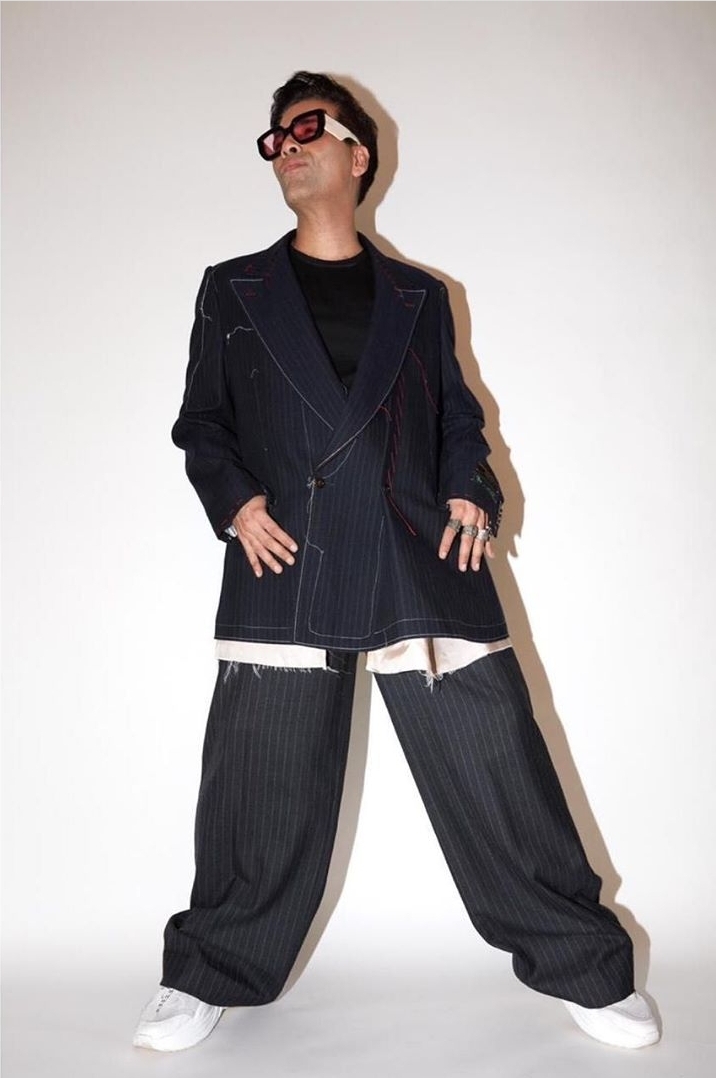 He was recently spotted in an oversized suit by Gucci and flaunted his fiery and unapologetic fashionable side. Karan Johar teamed up the oversized look with chunky white sneakers and matching sun shades. Not to forget, his pout did the due like always.
Karan Johar was also at his fashionable best during the recent New York tour where he went to attend the prestigious Emmy Awards as his co-project Lust Stories was nominated.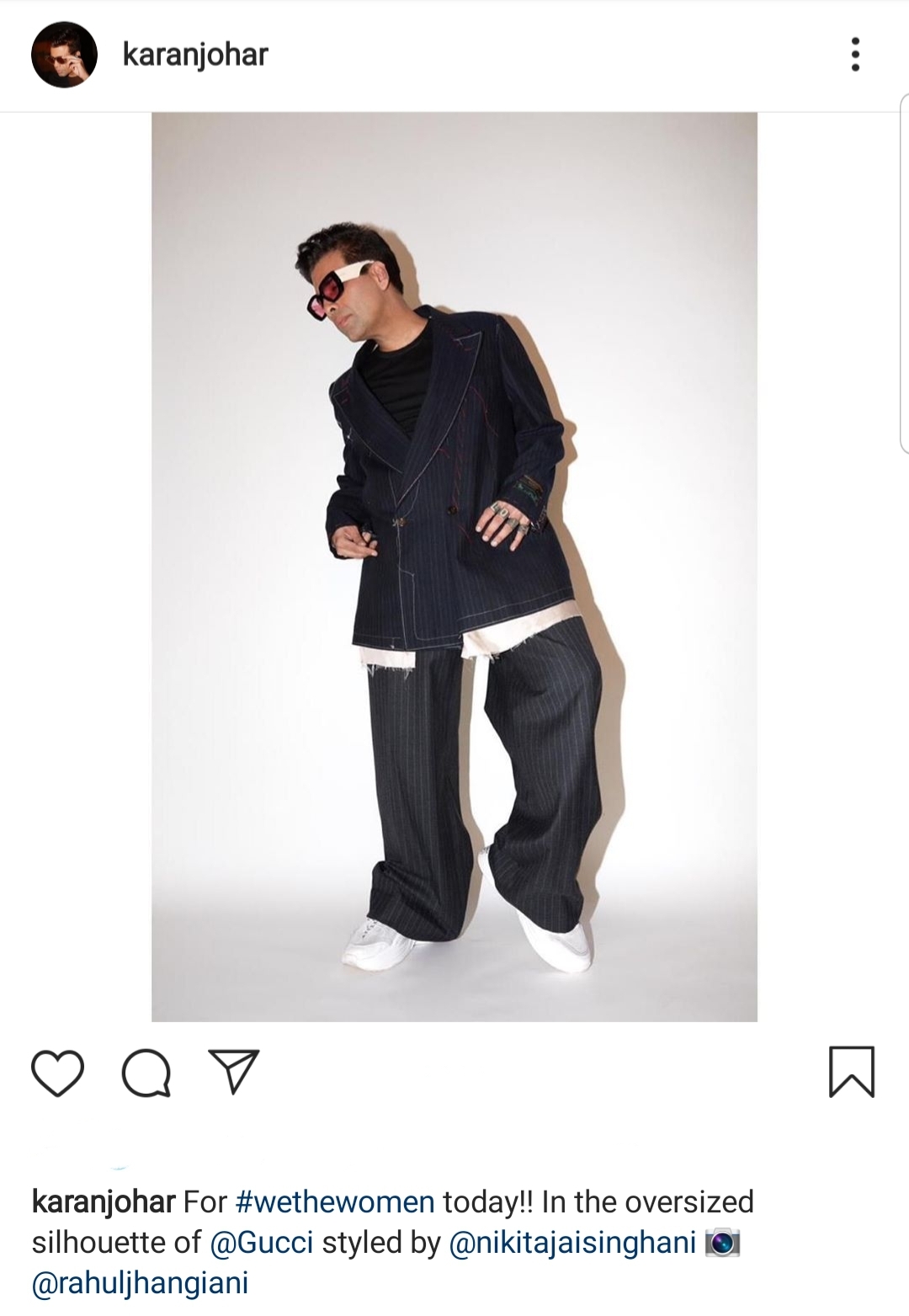 In a recent interview with Arbaaz Khan, Karan Johar revealed that he liked dressing larger than life because it defined his personality. He said that fashion was a medium of self-expression and he only wore what made him happy. According to Karan Johar, the trolling did not make him feel bad because he understood that his style was not comprehensible for all. To many people, his fashion choices were madness and Karan Johar was aware of that. Karan Johar also has a knack for fancy shoes with studs and chunky sneakers. According to Karan Johar, he would train his children to learn all the brands' name before growing up.