Bollywood News
Karan Johar Heads for Emmy Awards in New York in a Red Suit
Karan Johar is attending Emmy Awards in New York City as Lust Stories has been nominated. A part of this Netflix project was directed by Karan Johar.
Karan Johar knows the art of carrying even the most unconventional and daring looks. From rocking the sparkling shoes to wearing oversized funky jackets, Karan Johar enjoys fashion and glamour to the fullest. His love for vanity also reflects in his films which never miss a point about style, be those the locations or the style statements of the main roles. Karan Johar recently sported a jaw-dropping red suit which reminds one of Ranveer Singh's quirky suits as he set out to attend the Emmy's Awards in the New York City. Karan Johar wore the bright red suit with a dash of black as he wore a black undershirt and a black cape. Yeah, you read that right. To complete the look, Karan Johar wore red shoes.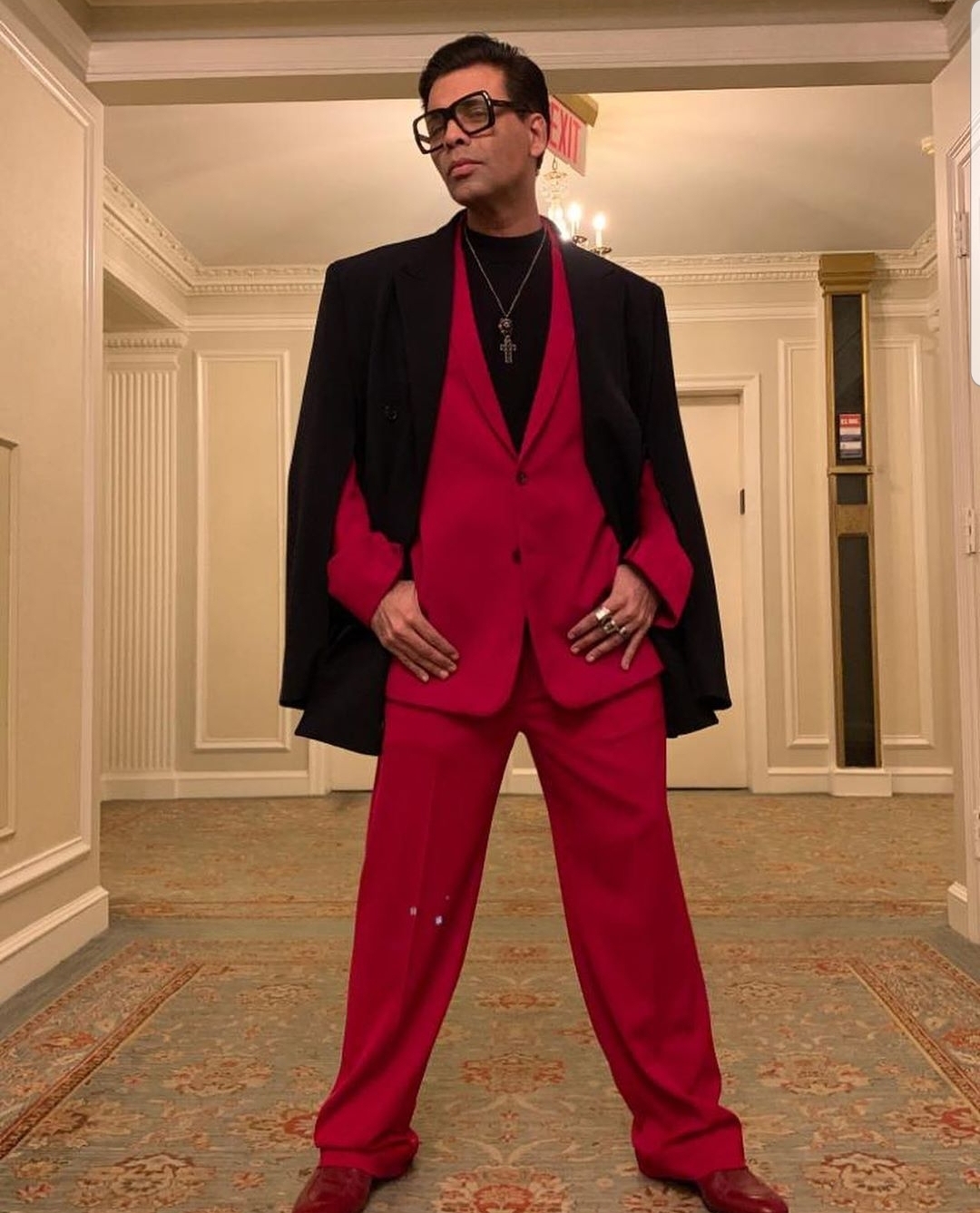 Karan Johar
He shared the stylish pictures with the caption. 'Countdown to the international EMMY'S in NYC! We are ecstatic to be nominated for #luststories !' Karan Johar along with the directors Anurag Kashyap and Zoya Akhtar worked on the web project 'Lust Stories' which made it to the prestigious Emmy Awards.
Like Ranveer Singh, Karan Johar has also been trolled for his fashion sense more often than usual. In an interview with Arbaaz Khan, Karan Johar revealed that he liked dressing larger than life because it defined his personality. He said that fashion was a medium of self-expression and he only wore what made him happy. According to Karan Johar, the trolling did not make him feel bad because he knew that his style sense was madness to some.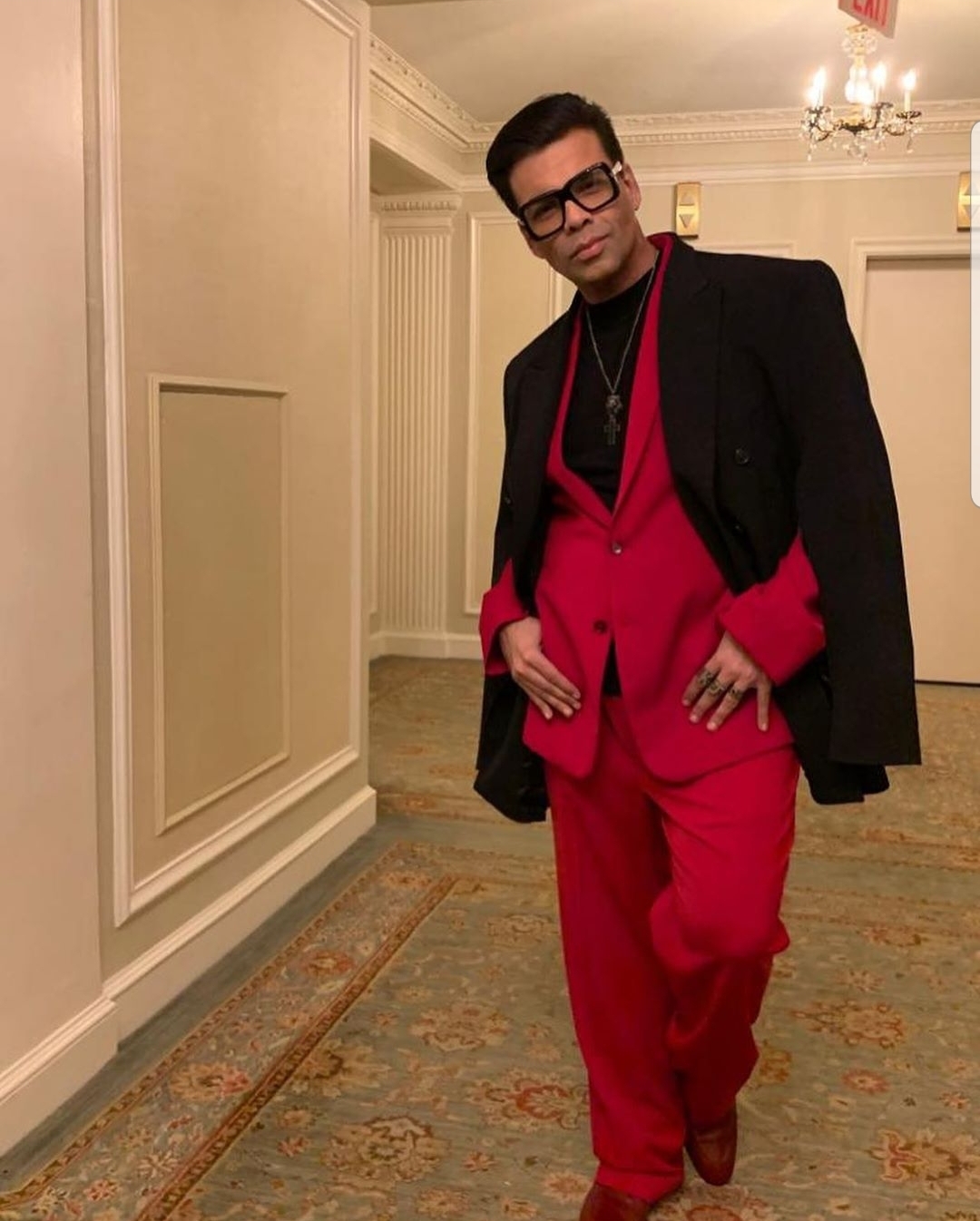 Karan Johar
While a lot has been said and written about Karan Johar's fashion choices, a lesser-known fact is that Karan Johar also designed clothes for Amitabh Bachchan in Mohabbatein and for Shah Rukh Khan in Veera Zara and Dil To Pagal Hai. For his first film Kuch Kuch Hota Hai, Karan Johar went to London with his designer friend Manish Malhotra to shop for the costumes of the film. According to Karan Johar, it was a novel concept back then and his father was baffled why he wanted to pay so much attention to the costumes. Karan johar's keen sense of style also reflects in his films where the actors always look their glamorous best, be it Kabhi Khushi Kabhi Gham or Ae Dil hai Muhskil.