Bollywood News
Karan Johar Criticises His Directorial Debut Kuch Kuch Hota Hai, Shah Rukh Khan's Character in the Film
Karan Johar has highlighted some flaws in his directorial debut Kuch Kuch Hota Hai, which was a huge success in 1998. Here's what the director said.
Karan Johar's directorial debut Kuch Kuch Hota Hai (KKHH) -- starring Shah Rukh Khan, Kajol and Rani Mukherjee in lead roles -- hit the screens in October 1998 and is considered one of the best Bollywood romantic films from the 1990s. The film, which set numerous box office records and received several accolades, has also been criticised for its flaws in the last couple of years as Hindi cinema has changed drastically and audiences have moved towards more realistic love stories. People have pointed out how Kajol's character Anjali deserved better and should have been accepted for who she was instead of being forced to change her appearance in the second half of the film. KJo himself has now started talking about the movie's flaws.
Criticising SRK's character Rahul, Karan recently said in an interview with Mid Day, "Rahul doesn't stand for very much. He's a deeply confused character, doesn't know what he wants and, really, didn't do a lot much in the movie. Whatever happened to him was because there were people pushing him – his dead wife's spirit, his eight-year-old daughter, and Anjali herself. What made him endearing was his charm, his large heart and Shah Rukh's personal charisma."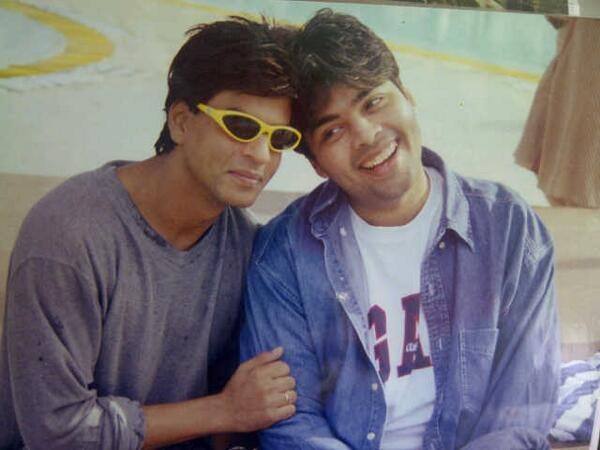 He further said there was 'no logic or backstory to the characters'. He highlighted how no one knew what SRK or other characters did for a living and also said it did not make any sense why Rani's character Tina (who passed away in the film) would leave behind eight letters for her daughter's eight birthdays. Karan shared how he had edited out a scene from KKHH where Anjali calls Rahul out on his behaviour and says he doesn't know how to take a stand. Karan said he 'threw out the scene' because he thought it would 'cause a disservice' to the leading man but would have retained it if he made the movie in current times.