Celebrities
Karan Johar And The Three Times He Made Us Go Aww With Pictures Of His Twins
Karan Johar is an ace filmmaker, a friend to all the Bollywood stars and a doting father to twins Roohi and Yash. Here are three times pictures of the twins made us go aww
Ace filmmaker Karan Johar is one of the most admired members of the Bollywood fraternity. He is a friend to the who's who of the industry and is loved by everyone, especially his little twins, Roohi and Yash. Karan Johar is not only known for his stellar directorial skills but has also risen to fame for his successful talk show, Koffee with Karan which many fans watch religiously. The director is known to host some of the most fabulous parties that B-Town has ever seen and is often spotted out and about in some of the most quirky ensembles we have ever seen.

Karan Johar is known for his witty charm and his charming personality and he loves to take to social media to share glimpses of his life and work, and especially his little twins Roohi and Yash with his fans and followers. The filmmaker is an avid user of social media and for all the B-Town gossip and updates, that's where you need to head. Karan Johar recently took to his Instagram account and shared a lovely picture of himself with the twins and this prompted us to scroll through his page to see the most adorable pictures he has posted with his twins.

In the most recent picture, Karan Johar can be seen with his twins at a birthday party and little Yash is not in any mood to smile for the camera. "My son is camera shy just like me!!!" Karan Johar captioned the picture. Yash is clad in a Fendi jacket, while Roohi Johar is clad in a pretty dress and a bow in her hair. Totes adorable!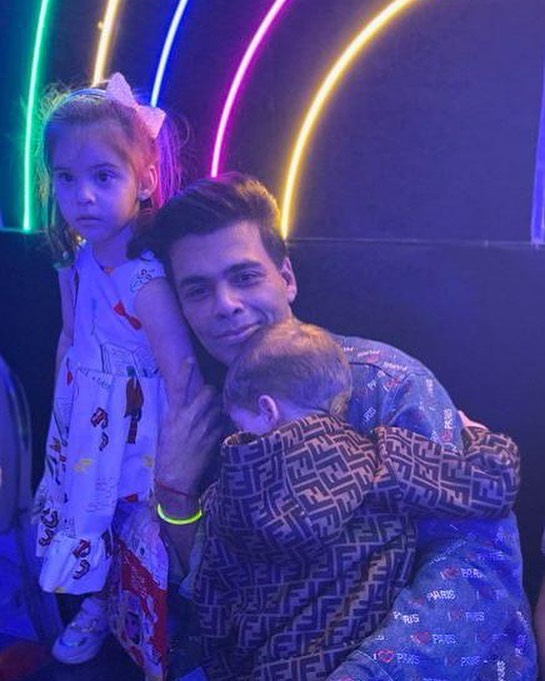 Karan Johar with Roohi and Yash Johar

One of our most favourite pictures of Karan Johar with the twins is probably from Diwali when he posted an adorable picture with them. "Happy Diwali from me and mine to you and yours!!!!! the family in @manishmalhotra05 today for our @dharmamovies Diwali Pooja," he had captioned the post. The three of them were clad in sorbet lemon outfits by Indian couturier Manish Malhotra and looked lovely in their family photo. Their matching ensembles were adorned with a pretty floral print and they all look so happy on the occasion of Diwali.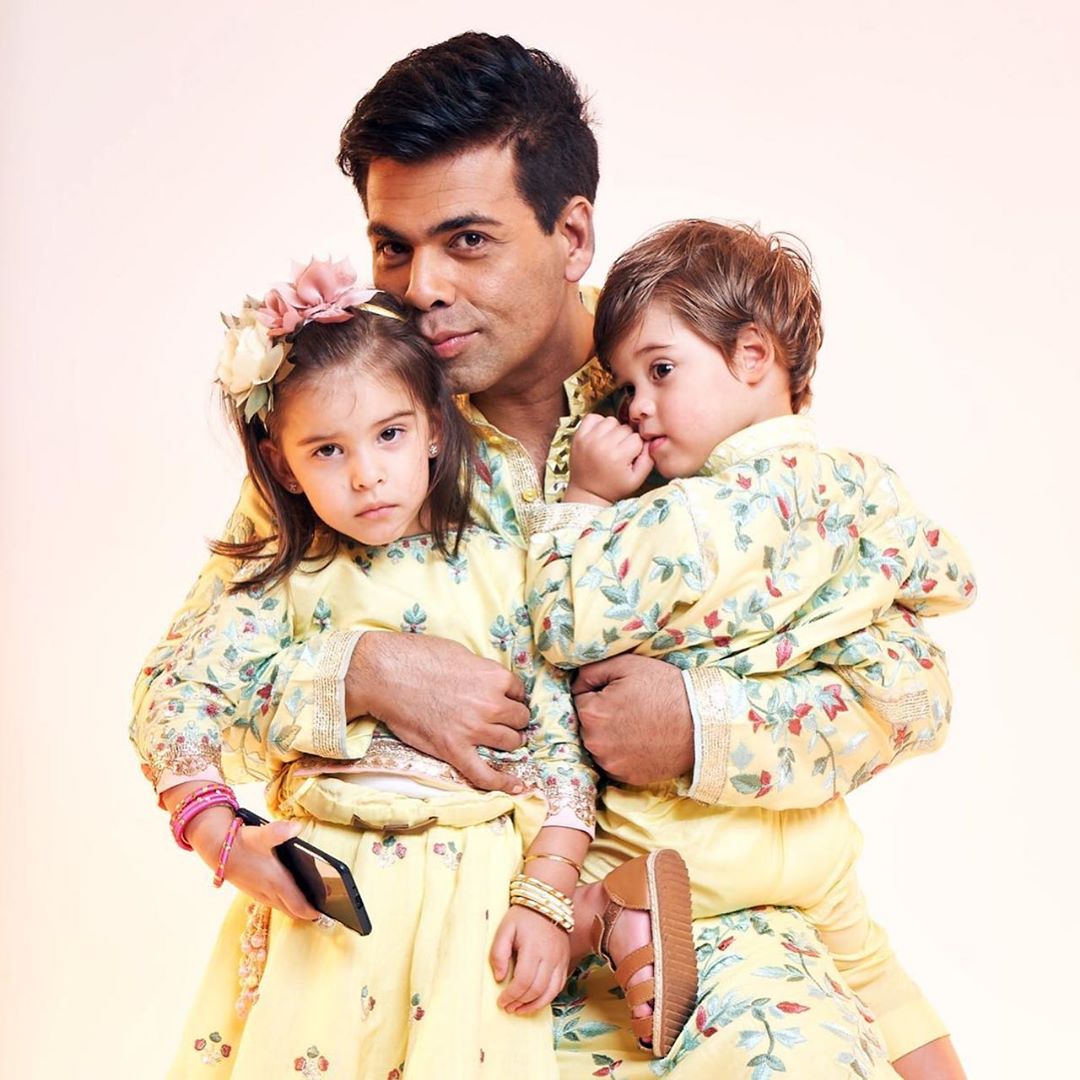 Roohi Johar, Karan Johar and Yash Johar

While little Yash is not fully looking at the camera, his adorable side profile can be seen and he has his thumb in his mouth. Little Roohi on the other hand has Karan Johar's phone in her hand with pink and yellow bangles on her wrists. Her pretty hair is adorned with a floral headband and looks adorable to say the least.

Karan Johar's twins are growing up rather fast and there's proof in another recent picture which he shared on his Instagram account. The picture shows the adorable Roohi and Yash Johar sat on a window sill all smiles for the camera. It appears to be raining outside and it appears that the twins are happy to be indoors and covered from the wet weather. "I love you universe for this blessing!," he captioned the post. In the picture, Roohi can be seen in the most adorable polka dotted dress and it appears she already has a penchant for style and fashion. She has her hair clipped back with a bow and looks totes adorable.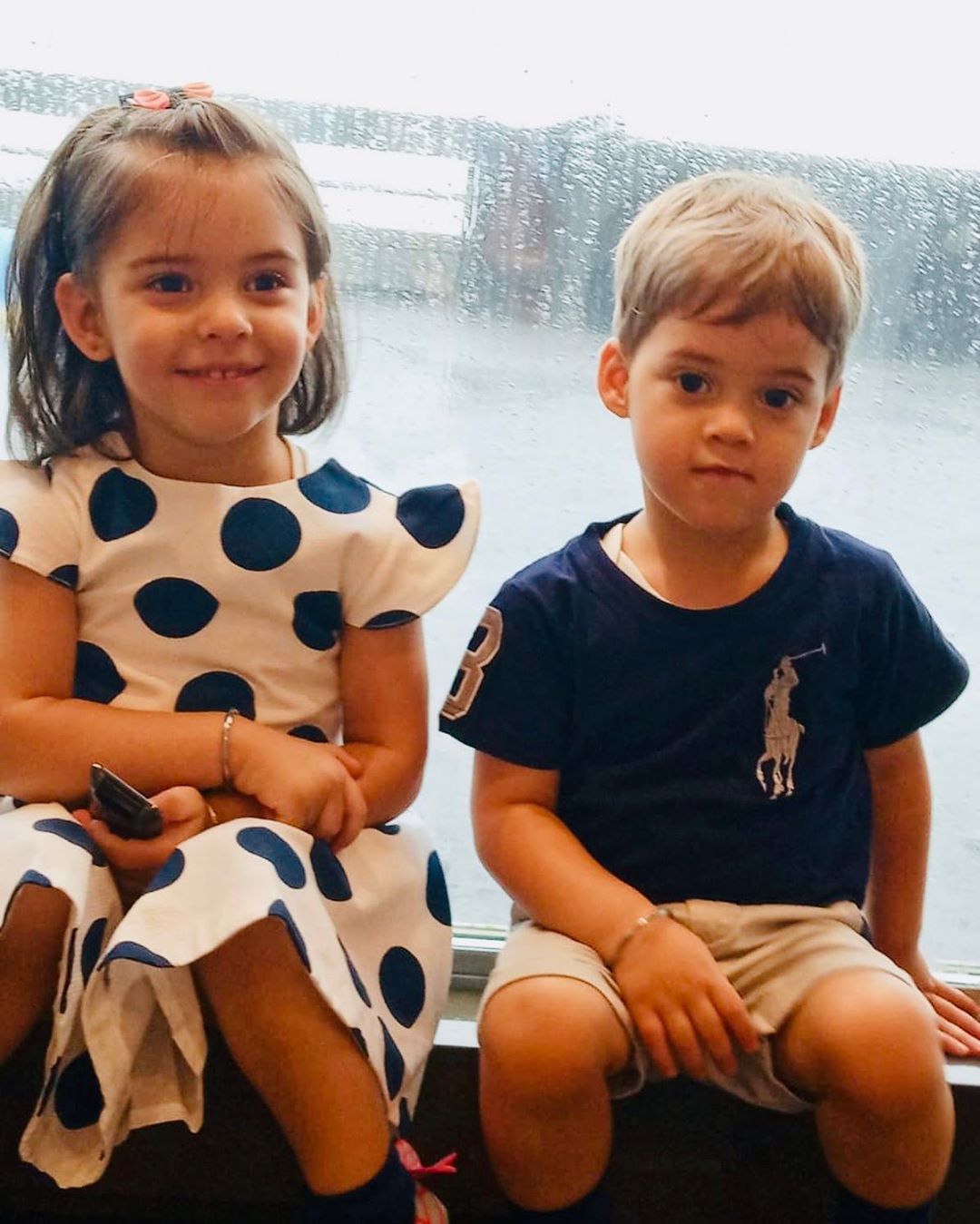 Roohi Johar and Yash Johar

Yash on the other hand is focused completely on the camera and is clad in a navy blue Ralph Lauren tee which is teamed with a pair of khaki shorts. He has his socks ridden high and looks so adorable we could squeeze his cheeks.

Karan Johar became a father to the twins back in 2017 through surrogacy. Both Roohi and Yash Johar are going to turn three next year in February.