Bollywood News
Kanika Kapoor Says She Has Never Felt so Loved Before
Kanika Kapoor – the Baby Doll of Bollywood – spoke about the hard work she puts into her professional life. She weighed in on the pros and cons of being a performing artist and a playback singer
The Baby Doll of Bollywood Kanika Kapoor has rapidly garnered a huge fan base over the years. The happy-go-lucky artist has churned out one hit after another becoming a world renowned singing sensation in no time. Her tracks like Baby Doll and Chittiyaan Kalaiyaan went on to top music charts and helped the musician to expand her career, even singing at weddings and award ceremonies. Speaking about the fame and the behaviour of people towards her, Kanika shared she has never felt so loved before and is overwhelmed with everything the industry has given her in the past and continues to do so.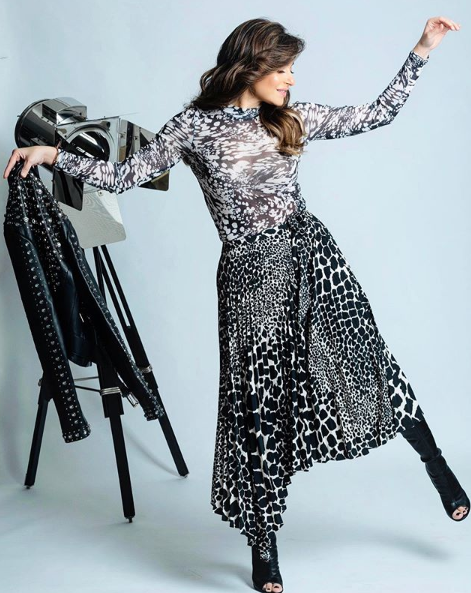 Picture credit - Kanika Kapoor Instagram handle
"I think I have been very lucky. My journey in the music industry has been fabulous," she said. "I don't think I have been loved like this ever," Kanika said following her performance on the second day of the Palate Fest in New Delhi.
Picture credit - Kanika Kapoor Instagram handle
She then went on to speak about the hard work she puts into her professional life. "But I have to say there is a lot of hard work that has gone behind everything you see today. Everything small you see has so much behind it. There is a lot of patience which I have and I have been through lots of lows and highs." Kanika loves being both a performing artist and a playback singer. Speaking about how the two are different for her, she said, "Being a performing artist gives one the opportunity to connect with people whereas playback singing is an expression for me. Playback is definitely much harder than live concerts as you have to be in a certain mood and very well prepared." Speaking about being judged in the industry, Kanika stated, "We are human beings. We cannot be pitch perfect all the time and be our 100%. We perform for two hours or 90 minutes which is a difficult task."