Bollywood News
Kangana Ranaut's Sister Lashes Out at Apurva Asrani
The filmmaker accused Kangana of Nepotism. See what happened next!
A few months ago, Kangana Ranaut had a fallout with Apurva Asrani, over the writing credits for the film, Simran. The writer had accused Ranaut for trying to wrongly steal credits for the film, and if the barrage of recent tweets is anything to go by, then the past is not forgotten or forgiven.
The ongoing recent debate on nepotism, has gotten everyone contributing their two cents to the matter. Owing to their bitter battle from the past, Apurva felt that Kangana was gaining sympathy through the whole IIFA episode and he decided to call her out, on practicing nepotism herself.
This tweet by the writer, welcomed a hoard of replies from Kangana's sister, Rangoli Chandel.

Not one to remain silent (the Ranaut blood, we assume), Rangoli, who is also Kangana's manager, slammed Apurva for his comment, with 6 powerful tweets. Here they are: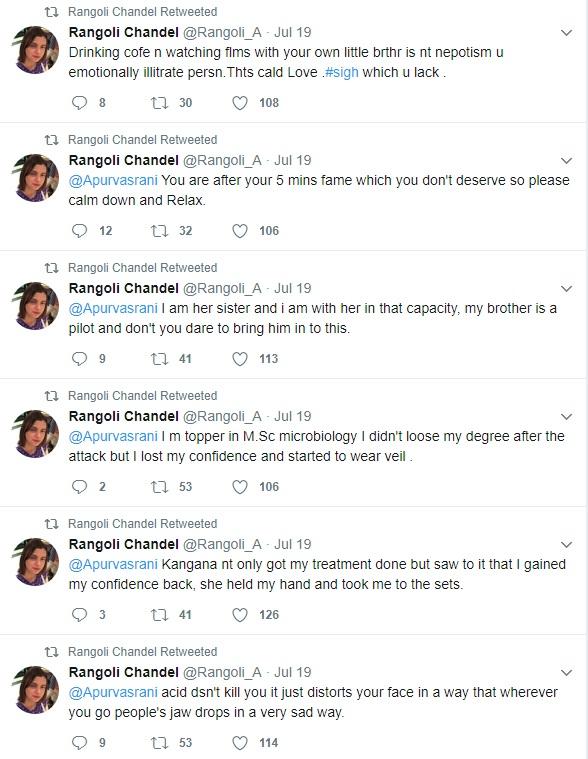 While we still await Apurva's reply to Rangoli, in the light of the ongoing nepotism debate, was Apurva out of line with his tweet?