Bollywood News
Kamal Haasan Celebrates 65th Birthday With Family In Tamil Nadu
Kamal Haasan is an actor, politician, film director, producer, screenwriter, lyricist, and singer known for his pursuit for excellence.
Kamal Haasan is one of the biggest names of the Indian cinema has produced. Although he worked primarily for the Tamil film industry, he also acted in Hindi, Telugu, Malayalam, Kannada, and Bengali films. The recipient of three national film awards and nineteen Filmfare Awards, kamal Haasan turned sixty-five today.  He also received the prestigious awards Padma Shri and Padma BhushanSince he started his career as a child star in 1964, Kamal Haasan is also 59 years old in the industry. The man of many talents kamal Haasan is not just an actor but also a politician, film director, producer, screenwriter, lyricist, and even a singer.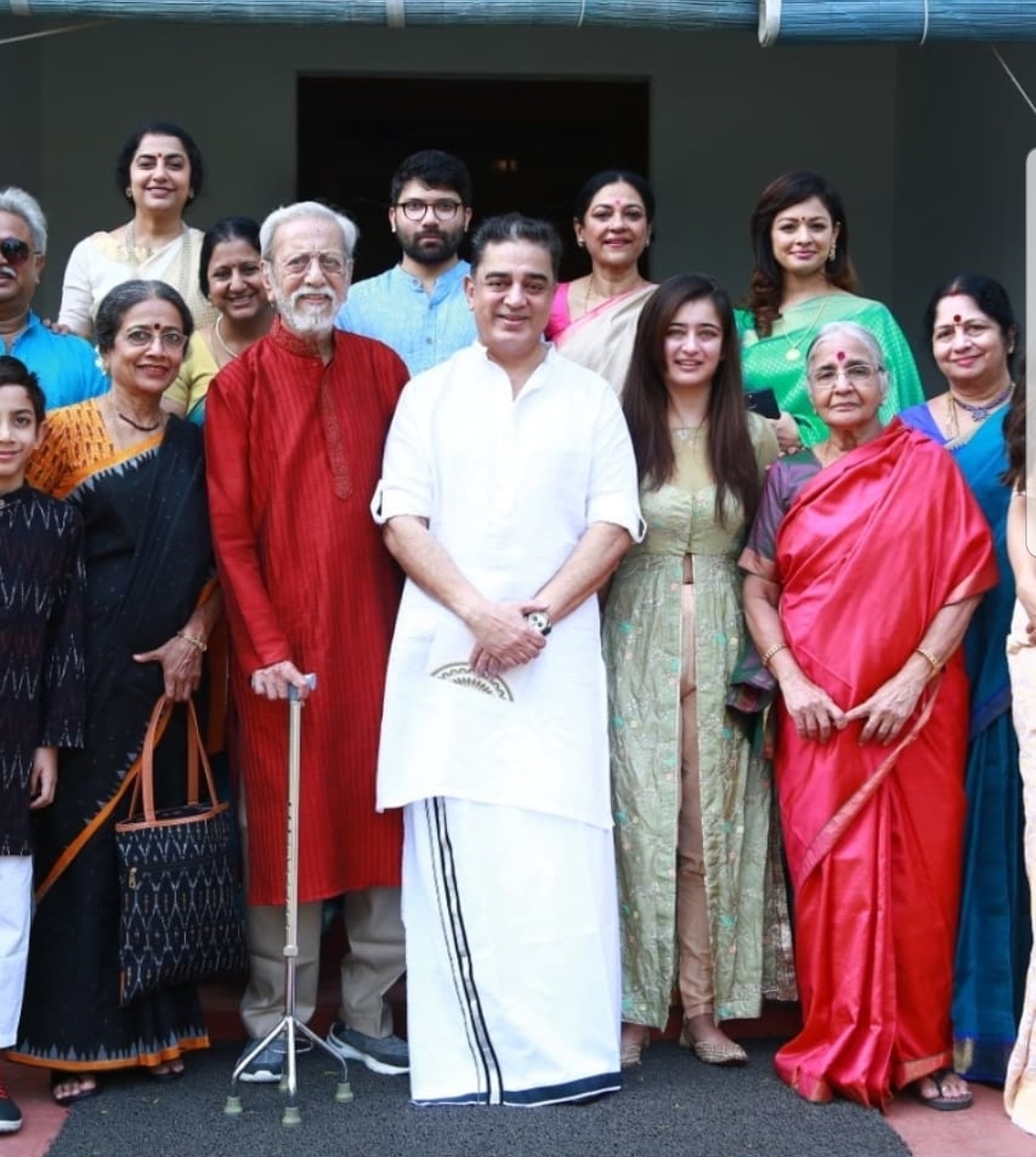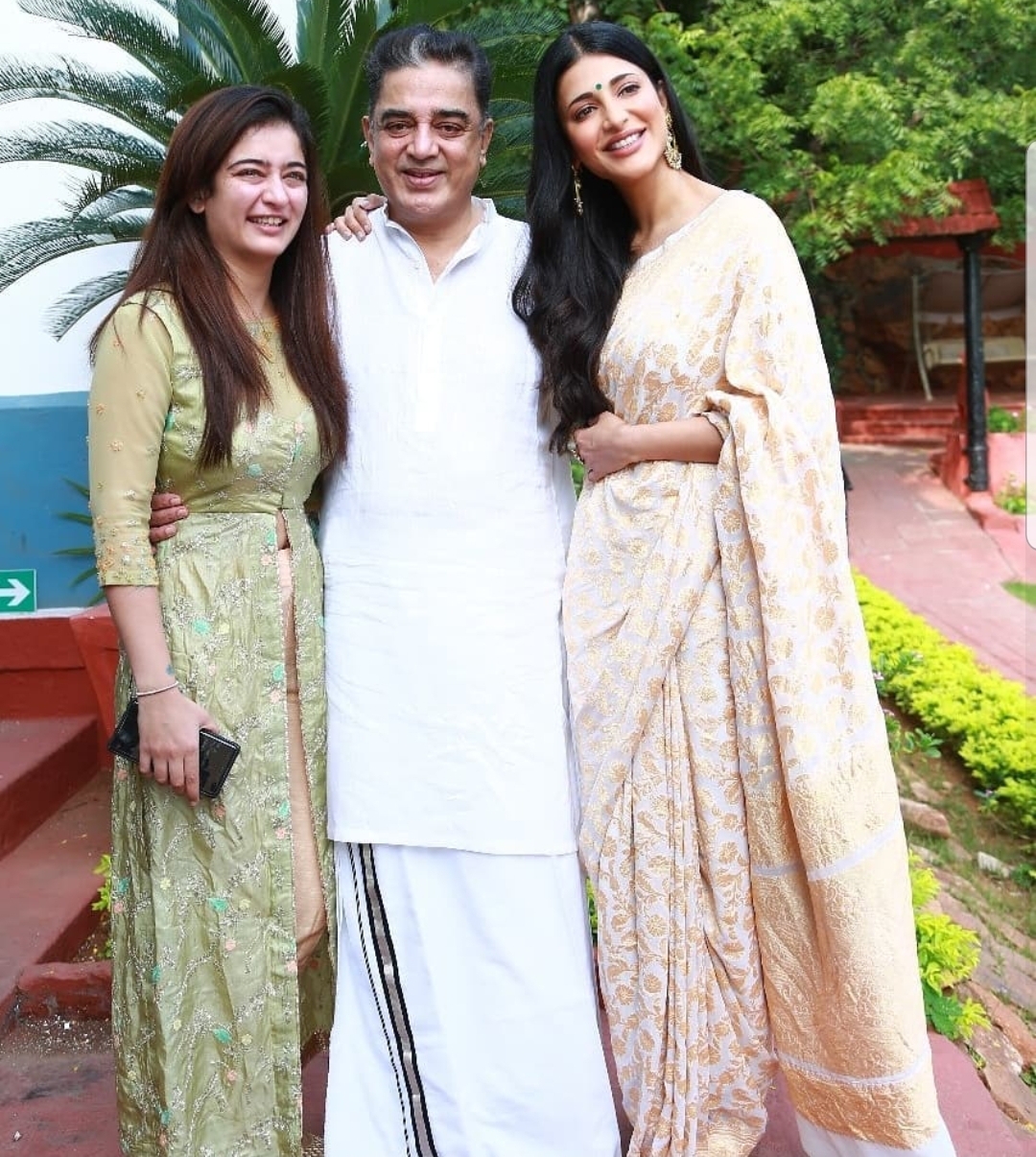 Kamal Haasan celebrated his 65tth birthday with all his family members in his home town Paramakudi. The actor was dressed up in the traditional Tamil dress which is a white kurta and dhoti. His daughters Shruthi and Akshara Haasan were also present to celebrate their father's big day. Shruti Haasan is also an actress and singer working primarily in Tamil, Telugu and Hindi films. She is one of the most prominent names in the South Indian film industry. His daughter Akshara has worked both as an assistant director and as an actor. These daughters are from his marriage to the famous actress Sarika whom he divorced in 2002.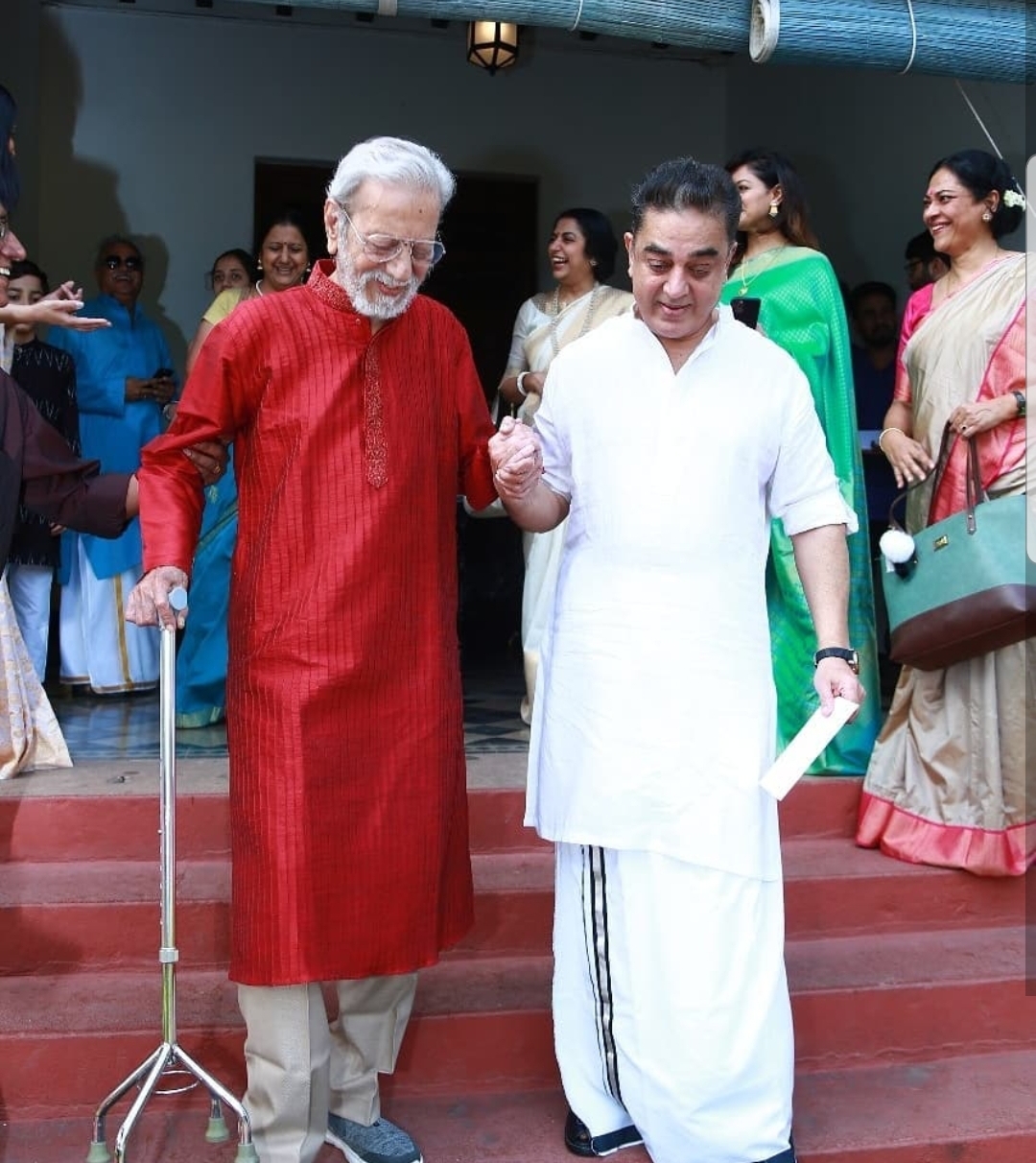 Kamal Haasan known for his radical and unconventional ideas was born to a criminal lawyer D. Srinivasan and wife Rajalakshmi. Both his brother s and sister Nalini have acted in films. Kamal Haasan received his early education from Paramakudi before moving to Chennai. According to Kamal Haasan, his father was a strong influence in his life who understood his inclination towards art and films. He was only four when he won the Rashtrapathi Award for Kalathur Kannamma. Kamla Haasan has also worked in theatre which further sharpened his passion and craft.