Bollywood News
Kalki Koechlin Has a Pregnancy Tip For the Mums-to-be
Kalki Koechlin urged pregnant women to remain physically active during the nine months. Here is what she said in detail.
Kalki Koechlin has recently given birth to her baby daughter Sappho and has made sure that her fans remain a part of her journey starting from the pregnancy. Kalki Koechlin was working full time during the nine months and also did quite a few photoshoots and interviews related to her pregnancy. Although Sappho is now in this world, Kalki Koechlin still takes time out to reflect on her pregnancy days. She recently took Instagram to share a dancing picture from her full term pregnancy days with a special message for the mums-to-be.
She said,
'A few more pics from the #9monthseries ... Dance, move, shake, grind, groove, loosen up that passageway for the arrival of the little guest. It might all look like a blur through the pain and heaviness but each step is making more space inside you.'
Kalki Koechlin urged the women to be physically active during the pregnancy because it could ease the delivery of the baby.
Earlier, Kalki Koechlin had shared another photo from her pregnancy times with her body covered in flowers.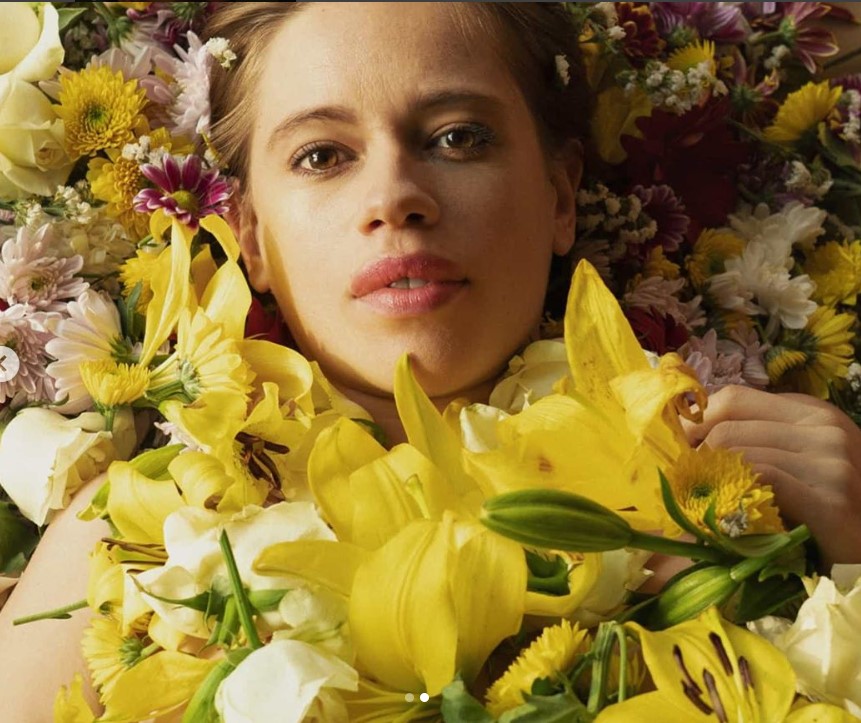 Kalki Koechlin during a pregnancy photoshoot
Kalki Koechlin and husband Guy Hershberg chose to go for the natural water birth procedure to deliver the baby. She took Instagram to thank the medical staff who helped her stay steadfast and strong throughout the laborious and strenuous procedure of childbirth.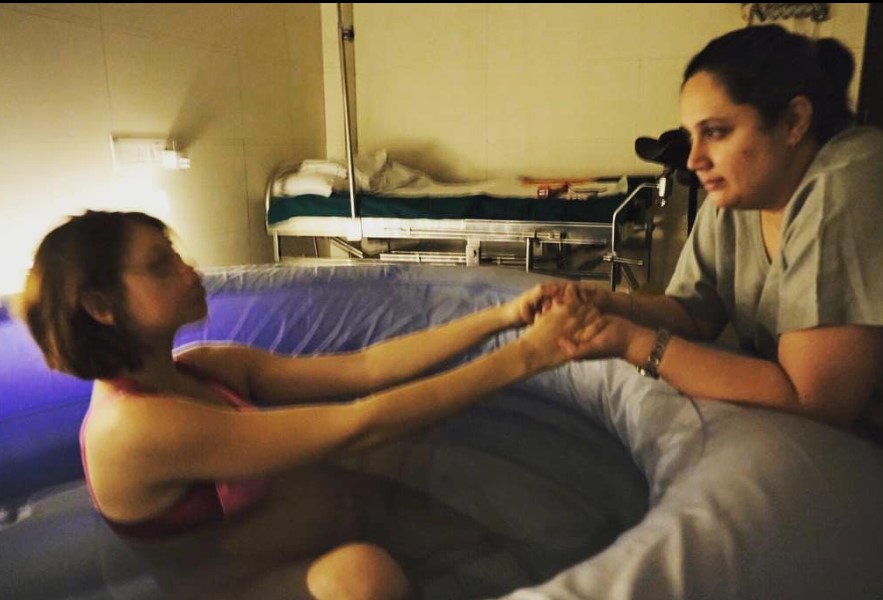 Kalki Koechlin during the process of waterbirth
Known for her out of the box films and unconventional take on life, Kalki Koechlin's life has always been an open book. Be it her marriage with the ace director Anurag Kashyap or her relationship with the Israeli photographer Guy Hershberg, Kalki Koechlin has always been crystal clear about her relationships and take on life. She announced her relationship with Guy Hershebrg on Instagram in September 2019 calling him her 'favourite caveman.' Soon after, she also announced her pregnancy. A few months down her pregnancy Kalki Koechlin had announced that she and her partner were considering geneder neutral names for the baby.