Celebrities
Junaid Khan: From Goth Bad Boy to TV Bad Boy
Junaid Khan started off his career from being a part of a rock music band Call to now starring in some of the hit TV shows
When it comes to talking about Pakistani celebrities, Junaid Khan is a very prominent name in the entertainment world. The young star started off his career as a vocalist in Call – a gothic rock band – and has since transformed into an A-class actor with multiple TV shows airing on different channels in Pakistan. Some of his most famous works include Mata-e-Jaan, Meri Beti, Rasam, Dua, Sun Yaara and many others. The singer turned actor was recently at the Masala! studios with Mahwash Ajaz where he spoke about his time as a singer and now, as an actor on our TV screens.
First of all, let's start with why you chose to become a musician, especially in a society – in a country like Pakistan, where music has always been a fledgling industry?
When I started off, it was the right time, especially for rock music. Because when I was growing up, I was an introvert, so I needed a medium to express myself and I needed a loud medium to express myself. I was a very shy kid, I needed to express myself in front of 1000s of people and that was my motive initially. I did not want to be famous, or wanted to act, or wanted to make music videos. I wanted to perform in front of a live audience - that was my motive. So that's actually how I found comfort in rock because I could just scream in front of people and they would just listen.
But what happened? Why from that Goth bad boy, did you turn into this TV bad boy? And why do people keep giving you these roles of horrible characters? What do they see? Do they see like a horrible person inside you?
No, I think that's something that you watched. I'm doing projects right, left, centre so that's the one that you noticed. But I think I wanted to explore a different shade of me.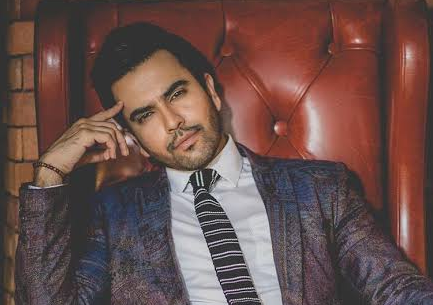 You talked about wanting to explore what these characters are thinking. Do you think these horrible TV characters that you do, do they make you think on - why is this person behaving like this? Why is he so horrible to his wife, to his mother, to his sister, why is he such a misogynist?
Yes, I mean. For me, it's more about self-exploration. Who I am, why am I here, what are other people doing, why are they behaving a certain way. Because most characters, in real life, are not black and white. But in TV, we portray people as black and white. But in real-life people are usually hanging in between. So I want to actually get to know how people behave, what they are, being an emotional and an artist, we tend to be more observant than the rest. So being and playing those characters, I can put myself in their shoes and know why they're behaving a certain way.
Tell me about the kind of scripts you get and tell me about - as you said - TV portrays things that are black and white. But what happens? Because sometimes they are a little TOO black and white, and they're also sort of glorifying the misogyny. And that is a criticism that has been on TV shows a lot, so what do you have to say about that?
At the end of the day, TV or any form of media is business. At times, we were trying to be true to ourselves, trying to come out with our own expression, but then, when we get to know the business side of it, then we try to compromise and we end up compromising in terms of the script, in terms of the creativity. In TV, at the same time, as well, most scripts are written with a certain demographic because they have to come up with the ratings, ad revenue and the entire business model. So yes, they are made keeping in mind how the audience would probably be engaged in that kind of content.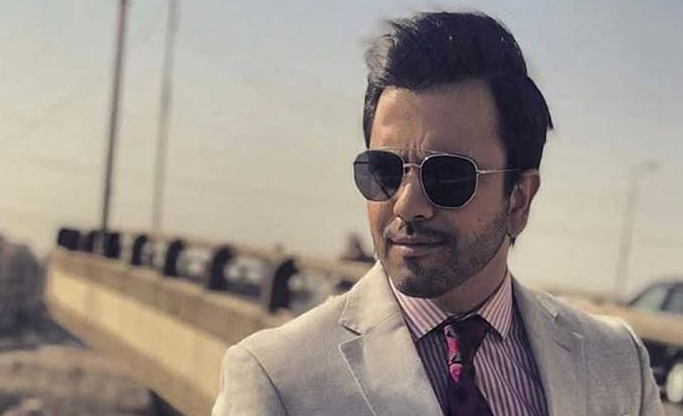 And you're okay with that because that's the nature of the business?
Well, we have to play around. But we try as much as we can to change that idea through the means that we have like through social media - Instagram, Facebook. So we try to cahnge that.
What is cinema like for you and what is the kind of film that you would want to do on the big screen?
I would love to do an action film. Most men are like me. They want to see themselves as a masculine one. So we men are like, we are insecure like that. Insecurity to some extent is required because it's your driving force. If you're insecure about your physique, only then you'll hit the gym. So if you're insecure about a certain job, only then will you try to progress and try to be stronger. So insecurity to a level is required. So yeah, I would love to do an action film.
What's your favourite action film?
Hard Target, Terminator 2. Hobbs and Shaw. Mission Impossible.
So you want to be like Tom Cruise?
Well, he is evergreen. So why not!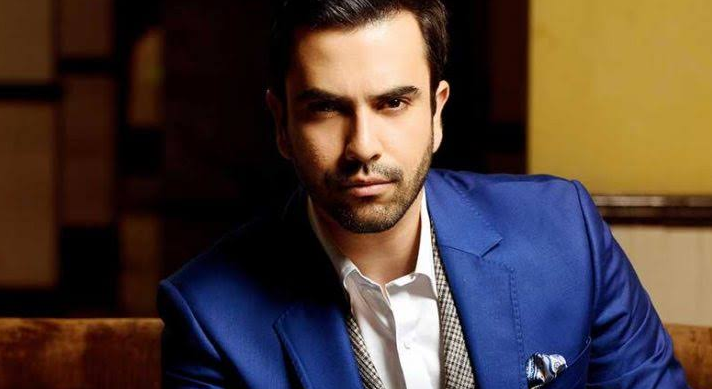 Tell me something about the kind of work you're doing. What are projects that you're up to and what is the project that you're most excited about?
I am doing actually my first feature for the cinema, so I am excited about it. Because I haven't actually chosen a script during my career, because I have offered a lot of scripts but I wasn't saying yes to them because of the team, script or character. But now, I have found the right mix and I've said okay to that, I've shot most of it and I think you'll be seeing something pretty soon.
And are you ever going to come back as that dark-eye shadow wearing guy?
Yes, the music that we come out with is pretty dark and intense so we have done something. But yes, you will be hearing something pretty soon. Call has actually done, we've recorded a track and we'll be releasing that soon.
That's amazing. We will look forward to that. Junaid, do you have any message to your fans? Any ideas that you want to share with the people who are watching you on Masala! right now?
Well, just, enjoy life. It's a small brief life.