Celebrities
Joker and Kabir Singh: Does Depiction Equal Glorification of Negative Characters?
Joker, starring Joaquin Phoenix and Kabir Singh, starring Shahid Kapoor, have both met with criticism for glorifying violent behaviour
When Kabir Singh released, it smashed the domestic box office in India. Some critics loved it. Some hated it. That's fair, I suppose. That's how a work of art is supposed to impact. It can really start a conversation, ignite a spark. Joaquin Phoenix's Joker, which clearly boasts of an award-winning performance from the actor, is also being lauded for its cinematic appeal (based on early reviews) and at the same time chastised for depicting gun violence.
According to a report in the BBC, victims of the Batman cinema shooting in 2012, were traumatized by the film. People have written to Warner Bros, anti-gun violence group activists, who have spoken to the BBC saying, "It just makes me angry that a major motion picture company isn't taking responsibility and doesn't have the concern of the public at all." The BBC also reported that in an interview with the Telegraph, Phoenix later responded saying that the question that the film might 'inspire' people and possibly create tragic results hadn't crossed his mind at all.
On the other hand, Sandeep Vanga and Shahid Kapoor had both gone on to defend the film. Vanga said he didn't bother about 'pseudo-feminists' and Shahid Kapoor asked why people didn't talk about Shah Rukh Khan's Baazigar when it was also displaying an anti-hero.
When people reviewed Kabir Singh, many denounced it for the glorification of the toxic male hero in the film.
Shahid Kapoor plays the eponymous character who treats his girlfriend horribly and is incredibly controlling of her as well. When the relationship goes south, he abuses his own profession and becomes a raging alcoholic. All this time while moony music is being played in the background.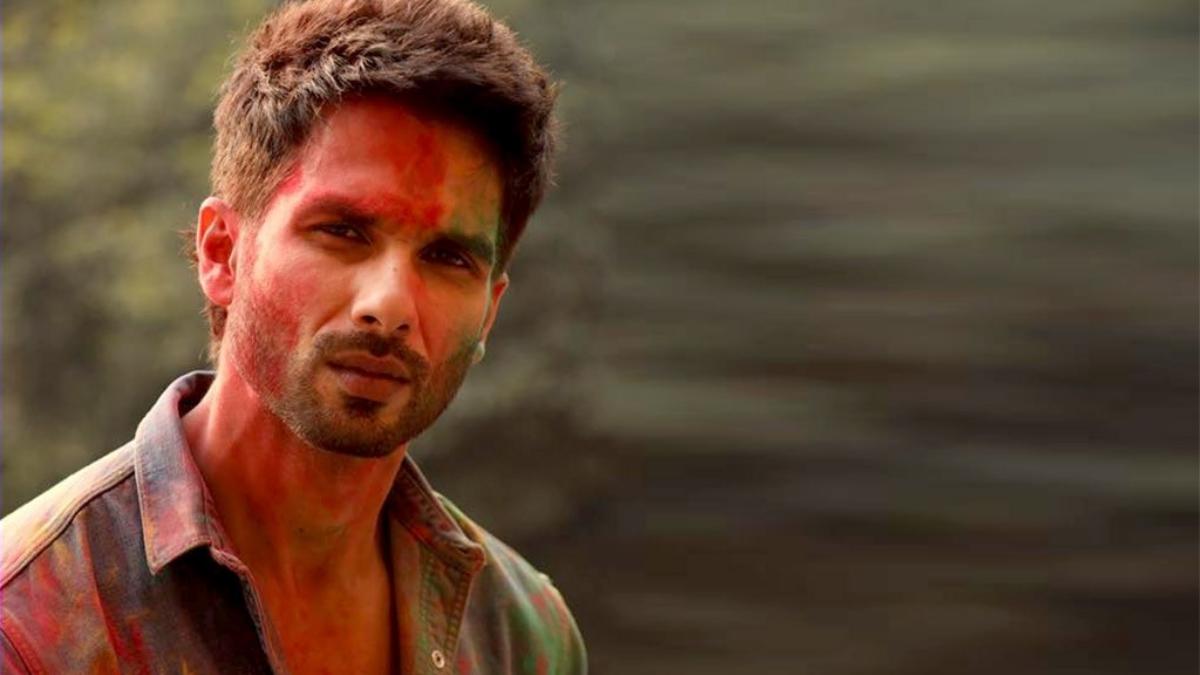 Shahid Kapoor as Kabir Singh
While many people (such as myself) lauded the creativity that went into the process of telling the story (the film was a remake of Sandeep Vanga's Arjun Reddy and Kabir Singh was also directed by Vanga himself) for Hindi cinema, many people also called out the dangerous imagery portrayed by the male protagonist. Kabir Singh went on to become one of the biggest Bollywood blockbusters of 2019. Vanga and Kapoor's film overtook Ranveer Singh's Gully Boy and Salman Khan's Bharat, both of which had a much more nuanced hero when it came to toxic masculinity. This is the age we live in now: a Salman Khan hero is much more nuanced than a Shahid Kapoor protagonist.
The Joker, by the way, won at the Venice Film Festival and there is also Oscar buzz surrounding it.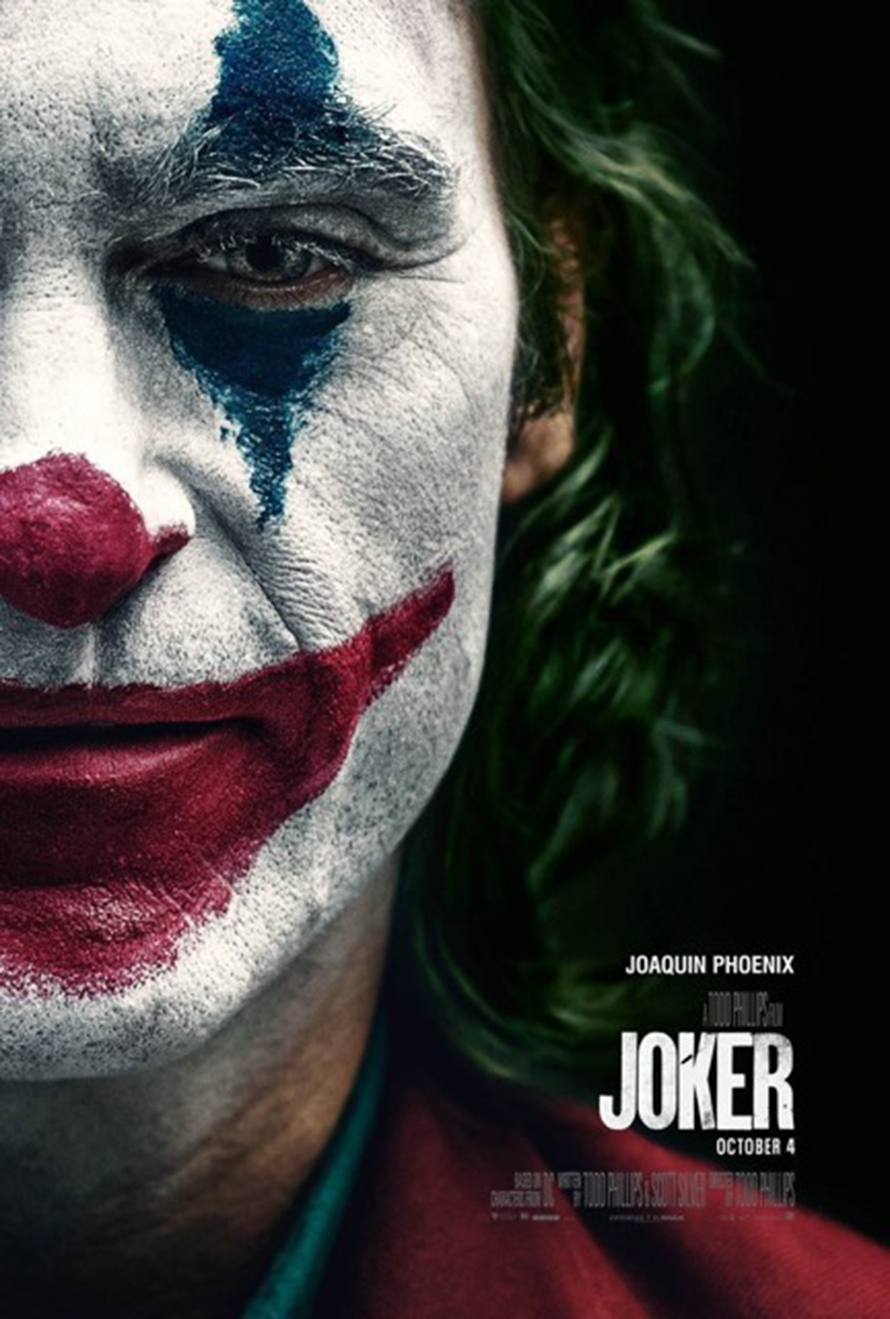 Joker poster, starring Joaquin Phoenix, courtesy Warner Bros
Is the ado merely noise?
In 2012, a man named James Eagan Holmes killed 12 people and injured 70. The shooting happened in the screening of The Dark Knight Rises in Aurora, Colorado. There have been various researches that have studied the link between violence being inspired from films. Most of them have resulted in saying caution is advised. Perhaps it is time to issue advisory statements in films for gun violence as well, the same way people did for cigarette smoking on the screen, insisting that it is harmful to health. In addition to this, responsible story-telling is just as important. In telling stories of negative characters, how much do writers get carried away and veer into the territory of negative story-telling? How much do they end up glorifying a villain's achievements? Eventually when you're following the journey of a man/woman who has been consistently been horrible to people in the span of 2-3 hours, how do writers ensure that the audiences don't end up sympathizing a man who fantasizes about killing human beings?
Joaquin Phoenix in Joker, courtesy Warner Bros
In this day and age, art is bigger than it ever was. Hi-definition screens, 4D experiences, surround sound all make the visual medium more than just the talkies that existed in the black and white age. Adding to this, leading heroes and heroines are garlanded and celebrated for their performances and turned into demigods.
With all the awareness surrounding mental illness and women's rights, storytelling shouldn't just be about 'telling the story from the bad guy's perspective' but about understanding the impact it may have. With digital mediums expanding and the reach of these films going beyond the cinema and film festivals, writing or telling a story should, ideally, come with a sense of social responsibility of the kind of influence it may have on an ever-changing, ever-growing world.
Production houses, with their massive influence and platforms, should definitely be mindful of the world events surrounding the products they create for consumption. No film is released in a vacuum and if the production houses can rake in the dollars and rupees and the dirhams they get from international audiences flocking to see their films, if the actors are happy to collect accolades surrounding their performances, the emotional and mental impact that their work has on the millions of people that their films reach out to - shouldn't be ignored either.