Joaquin Phoenix's Joker Wins the Golden Lion for Best Film at the Venice Film Festival
By Masala.com Reporter Sunday, 08 September 2019
Joaquin Phoneix's Joker will hit the screens on 4th October and is expected to make up to $100 million over its opening weekend. Learn more.
Joker, starring Joaquin Phoenix in the titular role, has won the best film prize at the 76th Venice Film Festival, the oldest film festival in the world, which was conducted from 28th August 28 to 7th September. The movie, which is slated to hit the screens on 4th October, follows the story of a failed comedian in the fictional Gotham City, Arthur Fleck, and his transfromation into Batman's archenemy, the criminal clown called Joker. Jared Leto played this iconic villain's character in Suicide Squad while Heath Ledger portrayed it in The Dark Knight. Joker, directed by Todd Philips, received an eight-minute standing ovation at the film festival.
After winning the Golden Lion for Best Film, Todd thanked "Warner Bros. and DC for stepping out of their comfort zone and taking such a bold swing on me and this movie."
This award makes Joke a contender for all the other major awards. Previous recipients of the Golden Lion award, such as Roma and The Shape of Water, went on to be recognised at the Academy Awards.
Although Joaquin did not win the best actor prize at the festival, he joined Todd on stage and the director appreciated him, saying, "There is no movie without Joaquin Phoenix. Joaquin is the fiercest and brightest and most open-minded lion I know. Thank you for trusting me with your insane talent."
Apart from Joaquin, the films also stars Robert De Niro, Zazie Beetz, Marc Maron, Brett Cullen, Frances Conroy, and Brian Tyree Henry in important roles.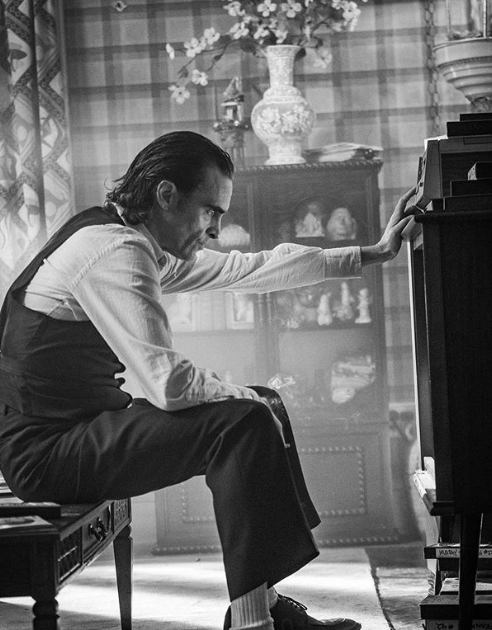 Joaquin Phoenix in the film Joker, picture courtesy, Joker Film Instagram
The box office projections for the grinning villain movie, which has been produced on a relatively small budget of $55 million, seem highly positive. Joker has the potential to become one of the most successful R-rated debuts till date and it is expected that the film will make up to $100 million during its opening weekend.
For all the latest Bollywood News and gossip, follow us on Twitter & Instagram, like us on Facebook and subscribe to our channel YouTube. New videos up every day!
Comments