Celebrities
Joaquin Phoenix, Troian Bellisario Recycled Their Outfits for Golden Globes 2020
Joaquin Phoenix and Troian Bellisario decided to reuse the outfits they wore or ones they had one before, to help reduce waste that is causing climate change
The Golden Globes held on Sunday night in Los Angeles took the world by storm. The night saw some of the most deserving stars of the industry being appreciated, some of whom used the stage to voice certain social concerns. This time around, one of the issues spoken about the most was climate change, especially the Australian bushfires that have wrecked havoc in the country. While the likes of Cate Blanchett, Ellen DeGeneres and Pierce Brosnan urged friends, colleagues and the millions of viewers to donate whatever money they could to the cause, others used the opportunity to make an even bigger statement.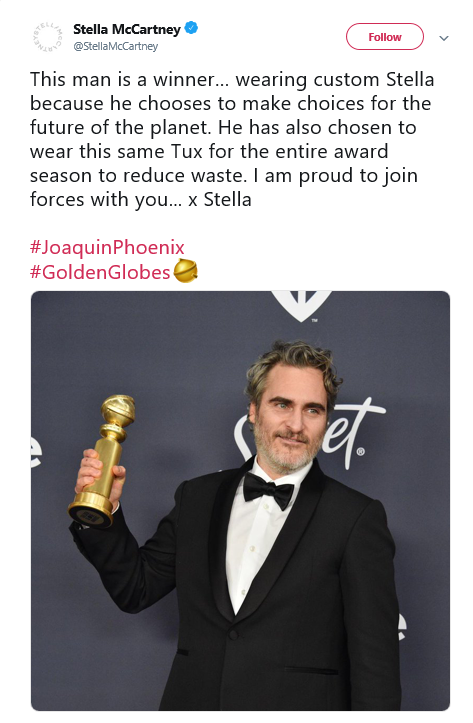 Fleabag's Phoebe Waller-Bridge announced that she would be auctioning off her Ralph and Russo suit to send the proceeds to the victims of the Australian bushfires. The actress said, "We've hatched an amazing plan with Ralph and Russo – the Australian designers who created this incredible, couture suit, which is the most extraordinary thing I've ever worn. We're going to auction it and the money that is raised from it will go towards relief in Australia. So I think it's a beautiful idea from the team and I'm really excited to be part of that."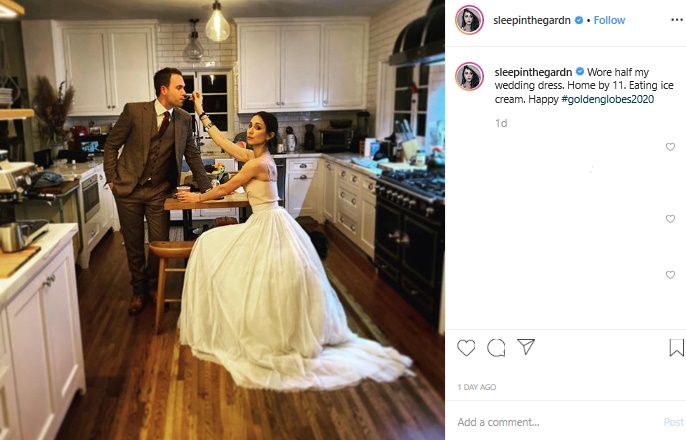 Joker's Joaquin Phoenix also opted to wear a custom Stella McCartney suit which he will be recycling and keep wearing again and again for the award season this entire year. Now that's a bold move. Designer Stella McCartney also lauded Joaquin and shared the news on her social media, stating, "This man is a winner. Wearing custom Stella because he chooses to make choices for the future of the planet. He has also chosen to wear this same tux for the entire award season to reduce waste. I am proud to join forces with you." Likewise, Pretty Little Liars' star Troian Bellisario also recycled her wedding dress for the Golden Globes. In an Instagram photo shared after the ceremony, the star wrote, "Wore half my wedding dress. Home by 11. Eating ice cream. Happy Golden Globes 2020!"