TV/Streaming Reviews
Jo Tu Chahey Episode 33: Areesha and Armaan Return To Pakistan
Hum TV's family saga continues with Imran Abbas, Zarnish Khan and Alizeh Shah in the lead roles; however, this show has lost the plot and has been dragging aimlessly
"Jo Tou Chahey" has gained viewership lately as it's one of the only shows of worth airing on Friday nights.  That being said, the show continues to head down an aimless path without any real story to offer.  In episode 33, Bisma (Zarnish Khan) continues trying to fend off her fiancé, Salman, but begins to realize he's a nice guy.  Burhan loads Shama, Faseeha, his father and his Taaya into the car to take to his new showroom, a showroom purchased with stolen money and falsified papers.  While the group is excited to see Burhan's success, Bisma encounters police searching for Burhan when they come to the door.  It's absolutely ridiculous to see how Shama continues to defend and protect Burhan after she finds out about the police, refusing to fill her husband in on his actions.
Areesha (Areej Mohyuddin) and Armaan (Ahmed Taha Ghani) begin packing for their return to Pakistan and Areesha is seen shopping for her family, neglecting Armaan's family, refusing to give them importance.  When they arrive, they head straight to Areesha's family and Armaan is shocked when he hears that Burhan and Mashal's (Alizeh Shah) marriage is being planned.  Areesha, of course, immediately begins treating Mashal like the household help, which triggers Armaan.  Later, when Armaan visits his own home, he is shocked when he finds Burhan with drugs.  He discusses the situation with Shama (Nargis Rashid) and is furious with her for trying to pair Burhan with Mashal.  When Mashal brings soup for Areesha, Armaan stops her to ask how she's doing and faces Areesha's wrath when she wakes up as he's accused of trying to have an affair with Mashal as well.  Mashal hears this and runs out of the room, embarrassed while Armaan is left to deal with Areesha.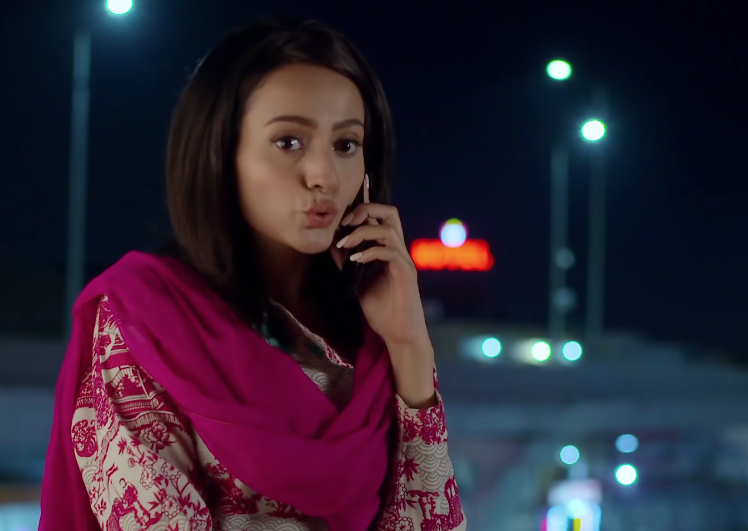 Zarnish Khan in Jo Tu Chahey
The story with Areesha and Armaan has now taken center-stage, which means the story is being set up to drag Mashal in once again.  Since Armaan has already cheated and is now in a position of being untrustworthy, Mashal and Armaan's interactions will trigger Areesha, particularly because they are all under one roof.  Looking at Armaan, it's clear to see how Aapa Ji's two sons allowed their wives to take the wheel.  Imran Abbas did not feature in this episode at all, except for a couple of scenes without significance.  The show does not seem to be losing steam nor does it seem to be making any strides towards wrapping up loose ends, so it seems viewers will have to continue watching this senseless show without any destination.  Initially, it seemed the show would have a moral or message behind it (initially titled "Kun Faya Kun"), but just like its now generic name, the show is also generic.