Bollywood News
Jinn, the Netflix Series, Looks Intense and Scary
The upcoming series Jinn on Netflix definitely looks scary and worth watching
Everyone belonging to the Middle East must have heard jinn stories in their childhood and still hear them. It is such great news to know that Netflix is bringing the first Middle East original web series Jinn. The series will release globally on the 13th of June and will be available in 26 languages, in more than 190 countries and 148 million subscribers around the world. The series will have five episodes, each of 30-45 minutes. Surely June is bringing a lot of exciting stuff and Netflix lovers are here for it.
The series is about Arab high school teenagers who came across the supernatural powers of Jinns and have unknowingly invited these powers to their world. With time the clash between Jinns and the teenagers gets so intense that the teenagers don't know whom to trust anymore. How will the kids save their town and themselves? It's surely something to look forward to. The series also shows the teenagers budding romance and friendships and how even that gets affected because of the supernatural powers. Jinns are something you don't mess with but now that with what has happened, how will the teenagers fix everything?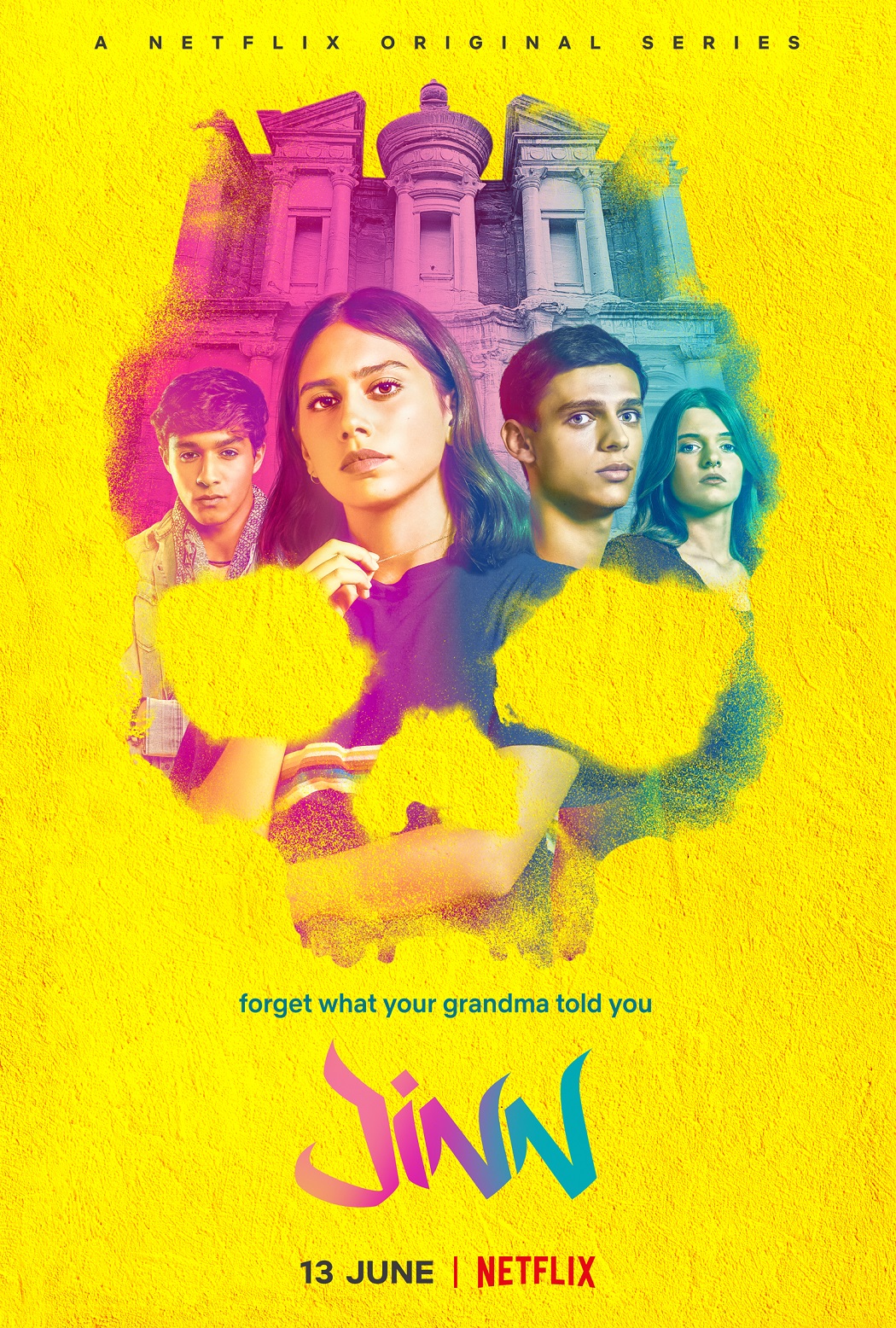 Poster for Jinn
Jinn stars Salma Malhas, Hamzeh Okab, Sultan Alkhail, and Aysha Shahaltough, and is produced by Kabreet Productions, directed by Mir-Jean Bou Chaaya and Amin Matalqa. The series is filmed at modern Amman and ancient Petra. From the trailer, it looks like the series will have some intense and scary moments like people getting murdered or killing themselves. The trailer shows that the supernatural powers (Jinns) hunt on the teenagers one by one. The five-episode series is written and executive produced by Elan and Rajeev Dassani, and Christian, Lucien, and Mir-Jean Bou Chaaya, and directed by Mir-Jean Bou Chaaya.
We've all heard Jinn stories and how they have affected everyone who came across these supernatural powers. All the horror movies/series lovers will love it and it'll attract them but people with weak hearts should be prepared. What makes Jinn different from other shows is that it's not only the first Middle Eastern series but also the first series that is featuring teens in the Middle East. According to a report in The Mary Sue, Rajeev Dassani said, "Creating Netflix's first Arabic Original, and one of the first teen-focused shows ever from the Arab world, has been an unforgettable experience. We've had so many local teens tell us they've never seen themselves accurately represented on screen, and it is both our pleasure and our responsibility to bring that to them and, in doing so, showcase all that the region has to offer."
Watch the trailer for Jinn here: