TV/Streaming Reviews
Jhooti Episode 7: Nirma Continues To Project Nasir In a Negative Light
In Jhooti, Iqra Aziz plays Nirma, a woman who lies for selfish gain. As she continues to plot her own divorce, Nirma paints Nasir, played by Ahmed Ali Butt, as an abusive and uncaring husband
Jhooti focuses on Nirma, played by Iqra Aziz, and her wayward behavior, particularly that of lying – which is obvious by the title.  Nirma is a character that lies out of the complete lack of necessity – she lies for the sake of it with the idea that she will receive some selfish benefit from her lies.  What she doesn't see is how her lies negatively affect other human beings.  While Jhooti has well-developed, interesting characters and even an interesting storyline, the show itself is inching forward at a snail's pace.
In episode 7, Nirma continues to fight with Nasir for her haq meher, an amount which she purposely set as unaffordable so that Nasir would struggle to fulfill it.  When he only gives her a small portion of the amount, she runs home once again – but not before painting her face to look battered.  Once at home, her family looks upon her with shock as she "excuses" Nasir's behavior, saying he got a little upset with her.  Nirma plays the role of a docile housewife to perfection to the point that her own family has forgotten Nirma's lying ways.  Nirma has built up an image of Nasir with her family now, an image of an abusive man with anger issues who is unable to provide for Nirma.  What her family fails to realize is that Nasir is the complete opposite.  He is so smitten with Nirma that he jumps through hoops to fulfill her every wish – even if it's at the expense of himself and his family.  While fighting with his family, Nasir gives Nirma her haq meher, but takes a loan to fulfill it; something he instantly regrets and asks Nirma for the money back.  When he does, she returns back home and informs her family that Nasir has asked for her haq meher back, which infuriates her father.  Nasir is called to the house and humiliated as Nirma innocently paints him into a dark corner – and it's here that Nasir seems to be cluing in to Nirma's bad behavior (finally!).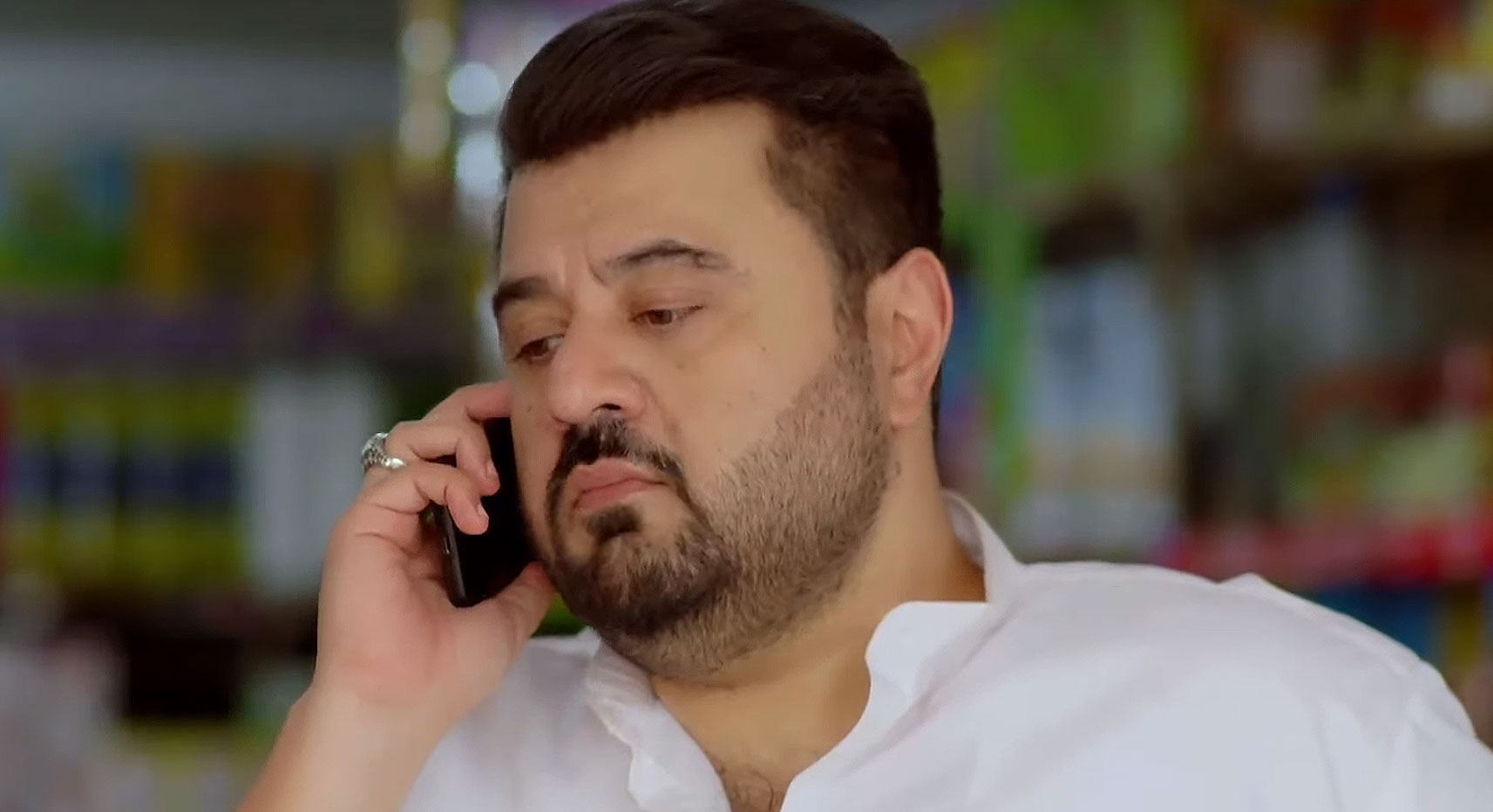 Ahmed Ali Butt in Jhooti
At this point, Jhooti has become redundant and uninteresting.  This is unfortunate, because the cast is ridiculously talented.  Whether it be Iqra Aziz, Ahmed Ali Butt, Paras Masroor or Tauqeer Nasir, these names alone promise a show worth watching.  However, there's something about the pacing of the episodes that simply does not work with keeping the audience interested.  The show is seven episodes old now, meaning "Jhooti" has been airing for almost two full months.  At this point, the show should be roaring and ready to go, but instead, the episodes focus on repetition.  What happened in episode 5 also happens in episode 6 and then episode 7.  What does deserve praise though is Ahmed Ali Butt's performance as Nasir.  He's endearing as a naïve, innocent, ridiculously in love husband who is unable to take the rose colored glasses off and see Nirma for the horrible mess that she is.  The rest of the cast is performing well too, but the show is simply not meeting expectations.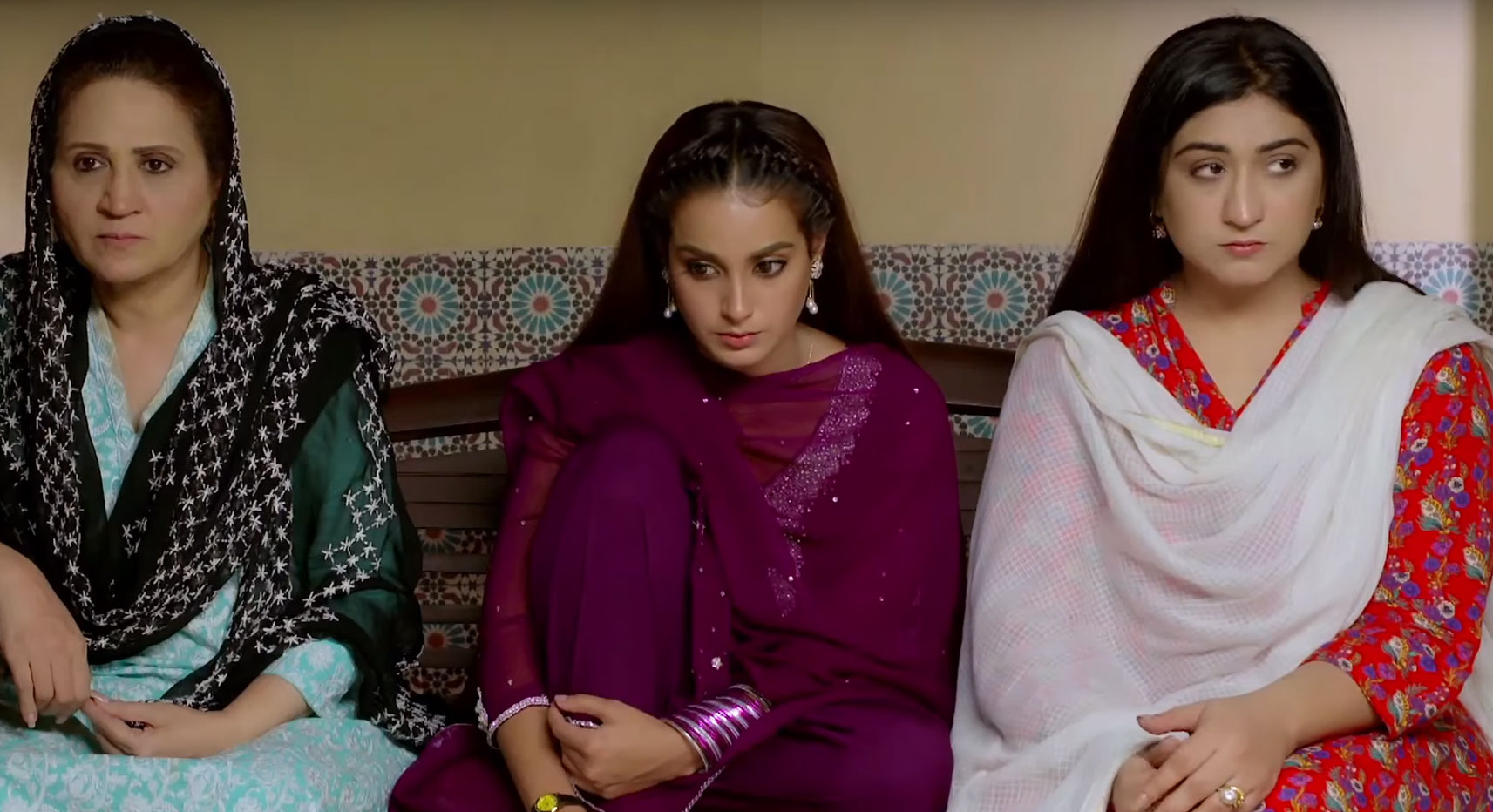 With Nirma's father having a heart attack during the meeting with Nasir, it's clear that things will go from bad to worse.  Will Nirma repent and understand the consequences of her actions?  Or will she let Nasir take the fall for this one as well?
Episode Rating:  1/5