Bollywood News
Jhanvi Kapoor on Sridevi's Death: "My Family Can't Get Over the Loss"
Sridevi's daughter Jhanvi opens up about the biggest loss in her life and her upcoming debut film Dhadak!
Janhvi Kapoor has finished the shooting of her big Bollywood debut — Dhadak, opposite Ishaan Khatter. The young diva is also one of the paparazzi's favourites. But, before she gears up to take on the big screen with her Dharma Productions' film, the little Ms Kapoor is trying hard to make her debut 'the debut' of the year. Or so she said in an interview recently.
Jhanvi talked to a media daily about life post the death of her mother, Sridevi, and her dreams for future. It was for the first time Janhvi opened up post the demise of the popular actress on February 28, this year. Janhvi said, "The family has come together. It's made us feel safe and secure. Even for papa (Boney Kapoor), it's a source of comfort. It has definitely tied us together. We've lost mum, and I don't think that's a loss any of us will ever get over," she said in the interview.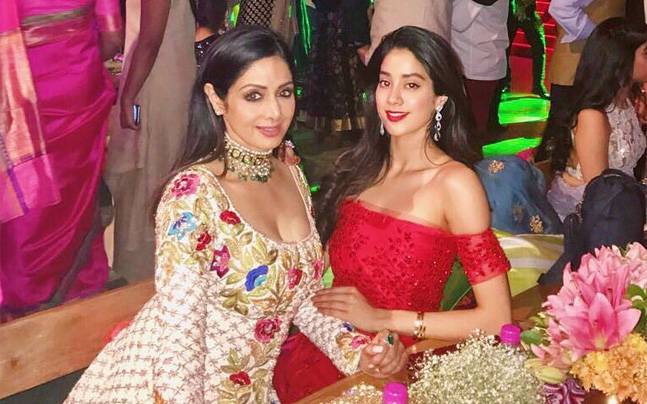 Just a few weeks back, the 21-years-old had accompanied her father and younger sister to collect the National Film Award for her mother. In fact, she wore her mother's saree to the prestigious event.
Janhvi also expressed her excitement over Dhadak and said she wants to make her parents feel proud of her. She said, "I am so proud of my parents. I need to make them as proud of me. That has always been my motivation. I want mine to be 'the debut'. But it comes from an honest and sincere place. Mum always told me, it's not about the kind of role or movie you do; you need to make an impression- that's an actor's job. She never encouraged jealousy or frustration. We're capable of being happy for others."
We just wish her best for the future!
Note: This article is reproduced with permission from Peepingmoon.com