Jennifer Lopez's Million Dollars Worth Engagement Rings Through the Years
Let's check out the price tags of all the rocks J.Lo got...!
Jennifer Lopez and Alex Rodriguez are engaged! Retired baseball star, Alex Rodriguez, popped the question on Saturday night, and as we all know it through their gram, "she said yes".
The two celebrities, who often document their relationship milestone on social media, took to their respective Instagram handles to share the amazing news along with a picture of the stunning rock on JLo's delicate and perfectly manicured fingers.
The couple is currently vacationing in the Bahamas, where their days are filled with white sand beaches, palm trees and warm weather.
The pair officially celebrated their two-year anniversary on February 4, and Alex shared a heartfelt message to his now-fiancée.
"Only 730 days, which have flown by, but it feels like we have been together forever. We are meant to be, and how much you mean to me cannot be put into words," A-Rod wrote at the time.
He perhaps hinted at his engagement on Saturday in one of his Instagram Story moments. He shared an excerpt from a poem called "Soulmate" that was most definitely in honour of his now-fiancée.
"A soulmate isn't someone who completes you. No, a soulmate is someone who inspires you to complete yourself," the poem says. "A soulmate is someone who loves you with so much conviction, and so much heart, that it is nearly impossible to doubt just how capable you are of becoming exactly who you have always wanted to be."
Well, turns out, Alex splurged on the ring and didn't think twice about going for it. According to an E!News report, Andrew Brown, President of WP Diamonds, estimated the singer's ring to be worth seven figures. "I would imagine Jennifer Lopez's engagement ring to have a retail value approaching a million dollars," he told E! News in a statement. "It looks to be an emerald cut around 10 carats, likely an extremely good stone—VS in color and clarity."
Jewellery and style expert Lauren McCawley offered up a similar number. She said,  "An approximate 15-carat diamond sparkles in a platinum solitaire setting and could easily retail for USD 1 Million." Well, JLo is one lucky girl for sure!
According to another report by E!News, let's check out the price tags of all the rocks JLo got…
ENGAGEMENT RING NO. 5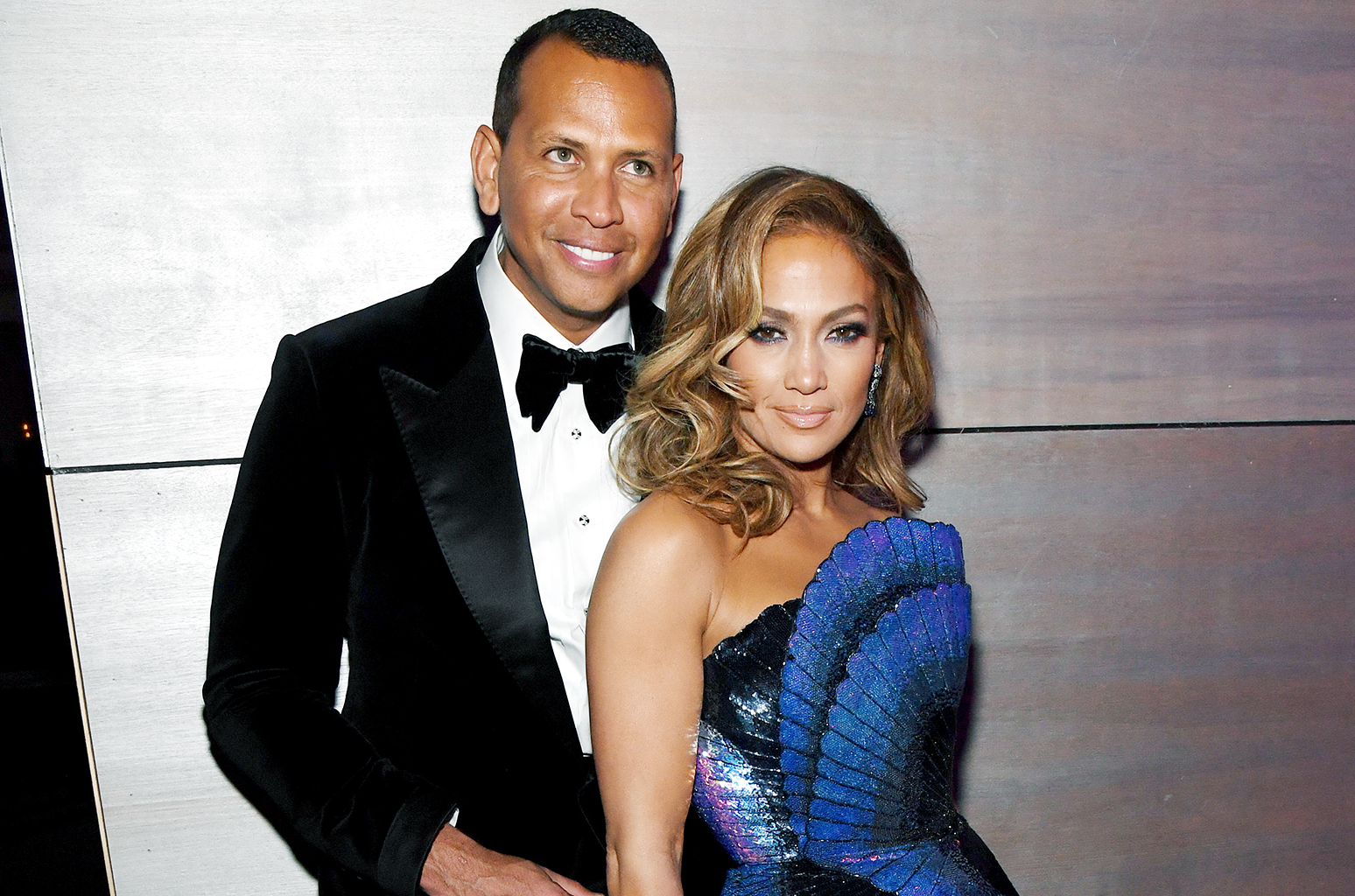 Jennifer Lopez with Alex Rodrigues
The former New York Yankees star Alex Rodrigues proposed to J.Lo with this 15-carat emerald-cut diamond engagement ring, estimated to be worth between $1 million and $5 million.
ENGAGEMENT RING NO. 4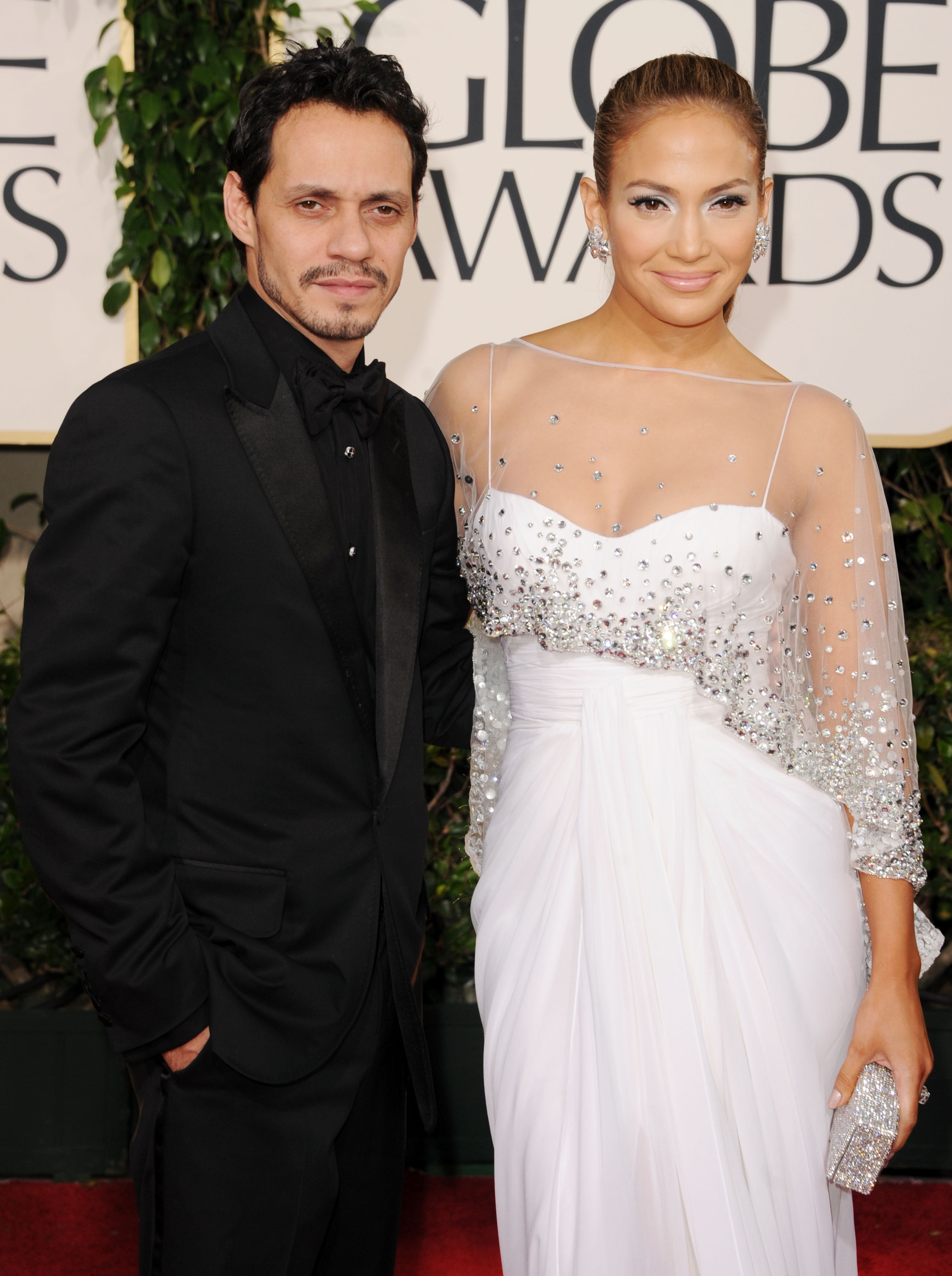 J.Lo with Marc Anthony
From 2004 to 2014, Lopez was married to fellow musician Marc Anthony, who proposed to the singer with an 8.5-carat blue diamond Harry Winston engagement ring, estimated to be worth $4 million. The two singers share twins Max and Emme.
ENGAGEMENT RING NO. 3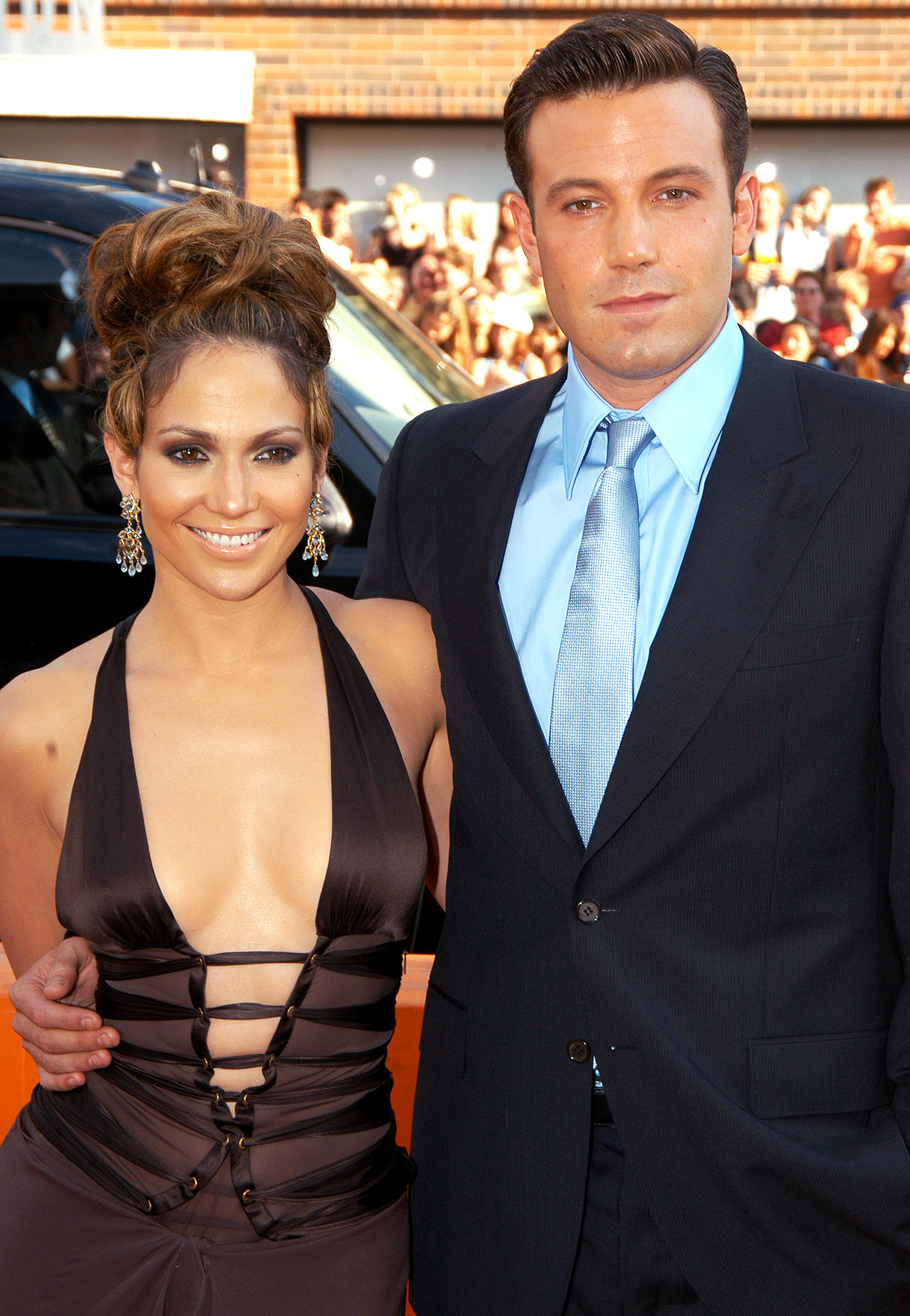 Jennifer with Ben Affleck
J.Lo, in 2002, began dating her Gigli co-star Ben Affleck. They later starred in the movie, Jersey Girl and the singer's "Jenny From the Block" music video. That November, Affleck proposed to her with a 6.1-carat pink-diamond solitaire Harry Winston ring, estimated to be worth between $1.2 and $2.5 million. The couple put their wedding plans on hiatus in 2003 and never ended up walking down the aisle.
ENGAGEMENT NO. 2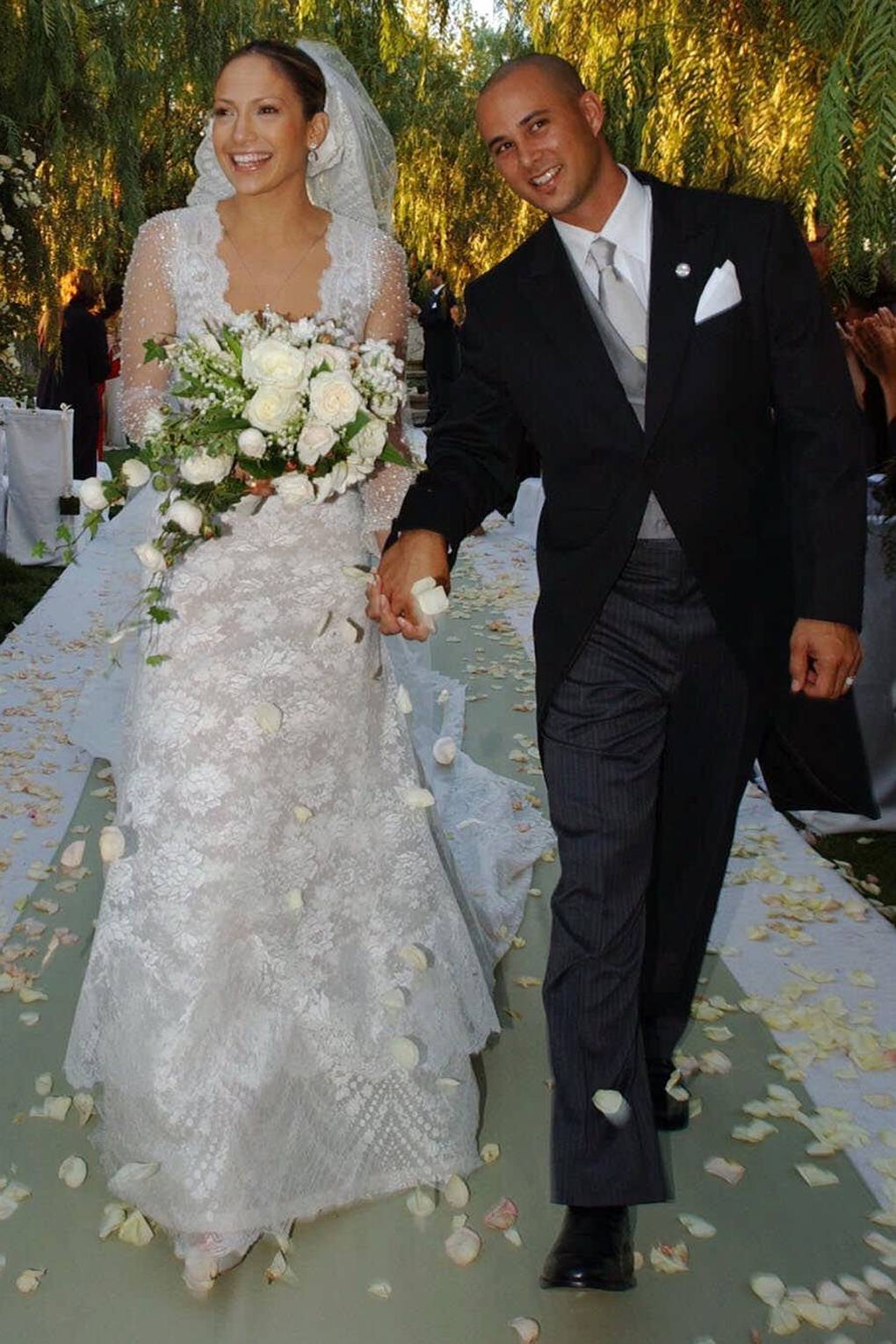 Jennifer Lopez with Cris Judd
Jennifer Lopez and her former back-up dancer got married in 2001. Cris Judd proposed to the singer-dancer with this emerald-cut diamond ring, estimated to be worth six figures. The two split less than a year later and finalized a divorce in January 2003, while she was engaged to Ben Affleck.
ENGAGEMENT NO. 1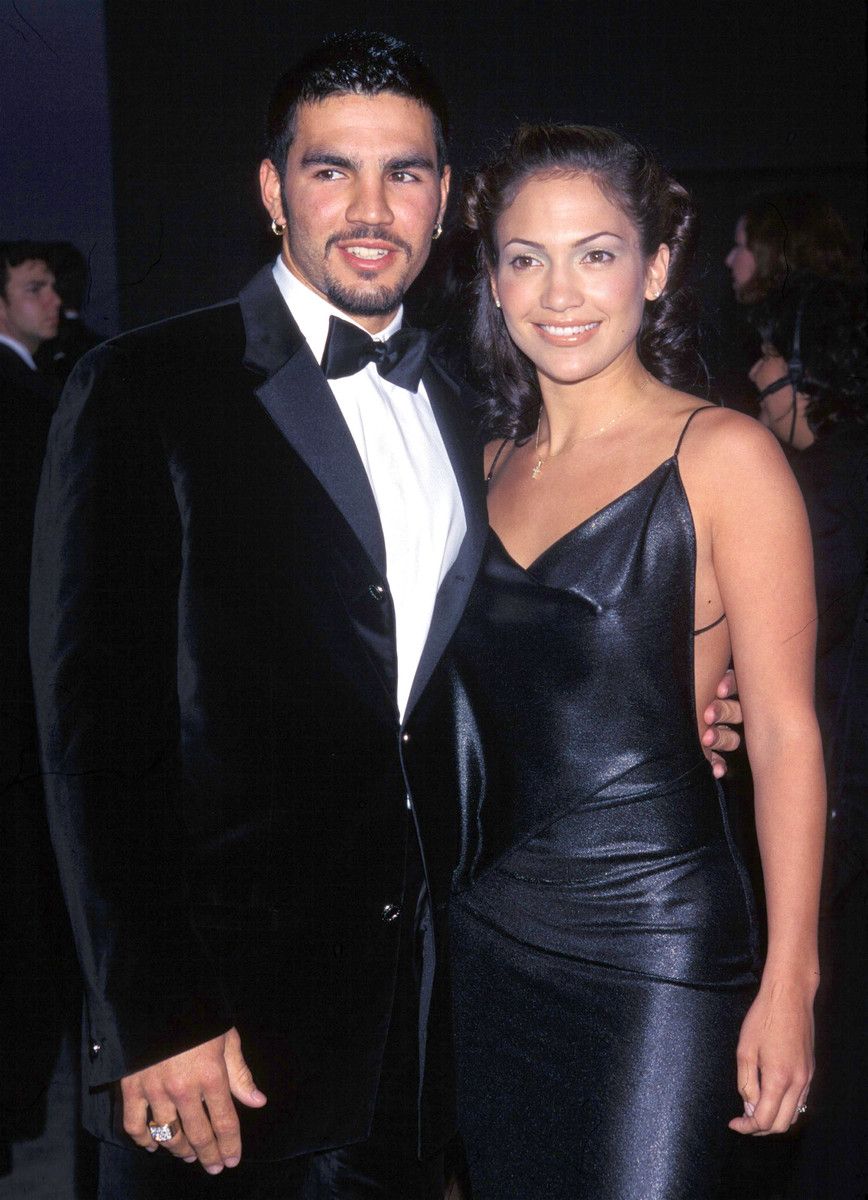 Lopez with Onjani Noa
Lopez married the waiter-turned- restaurateur, Onjani Noa in 1997. The couple were married until 1998 and the engagement ring he bought J. Lo is thought to have cost six figures at the time. The two divorced less than a year later.