Bollywood News
Janhvi Kapoor Shares Unseen Photos of Boney Kapoor on His Birthday
Janhvi Kapoor is the elder daughter of Boney Kapoor and Sridevi. On her father's 66th birthday, she had to wish him in a special way
Janhvi Kapoor took Instagram to wish father Boney Kapoor a very happy birthday. In the heartfelt birthday note, Janhvi Kapoor wrote, 'Happy Birthday Papa you always ask me where I get my energy from papa and I get it from you. Seeing you wake up and doing what you love with more passion every single day, seeing you fall but get up even stronger, seeing you broken but giving us and everyone else strength when they need it. You're the best man I'll ever know. You inspire me, encourage me, you've always been the best dad but now you're my best friend. I love you. I'm going to make you so proud. You deserve all the happiness in the world and I hope and pray this year is full of just that in abundance for you.'
She shared some relatively unseen pictures of Boney Kapoor on the occasion of his birthday. In the first picture, Boney Kapoor can be seen kissing his daughter Janhvi Kapoor as she dressed up in a glittering red gown. The second was a much younger Boney Kapoor from the era of black and white pictures.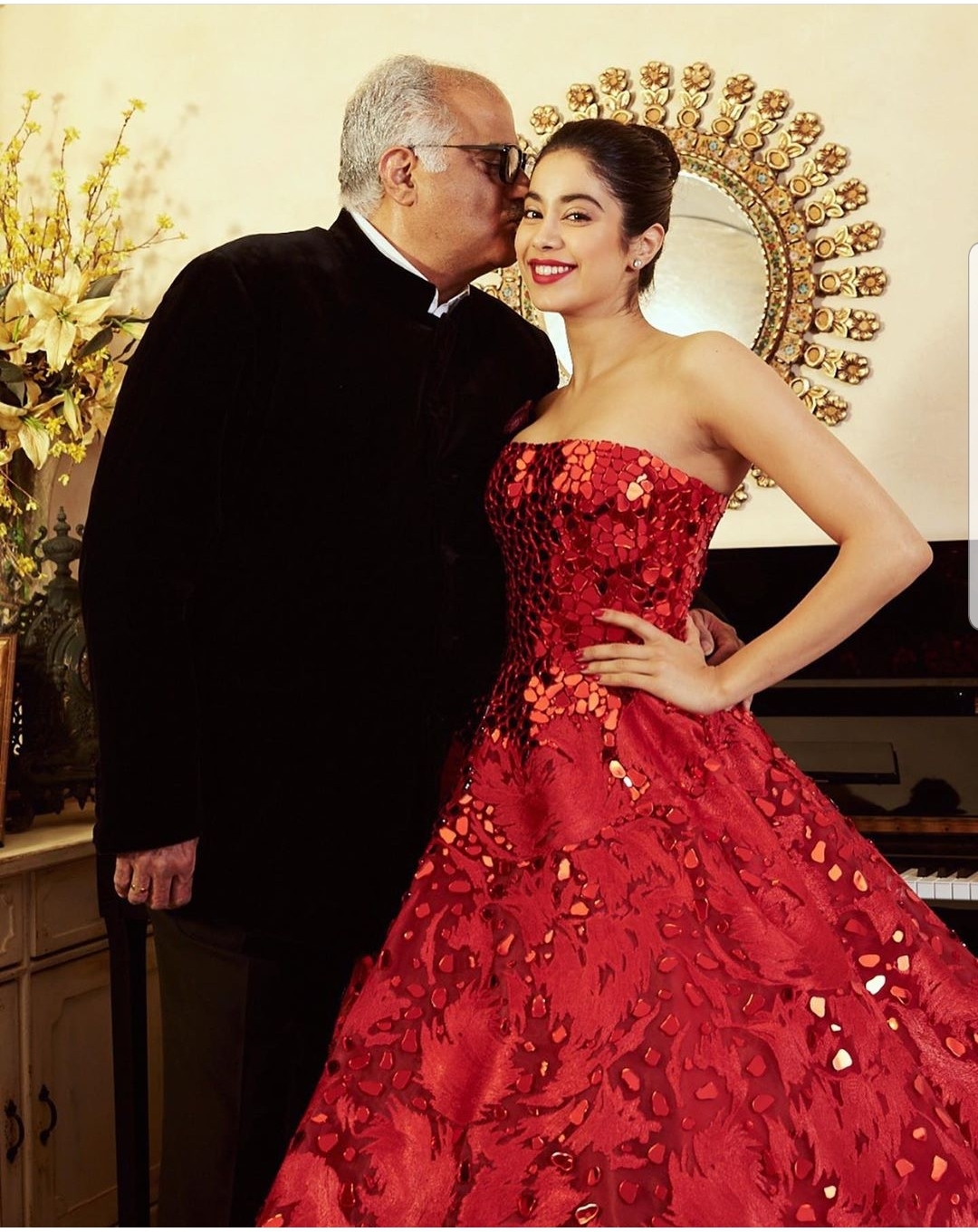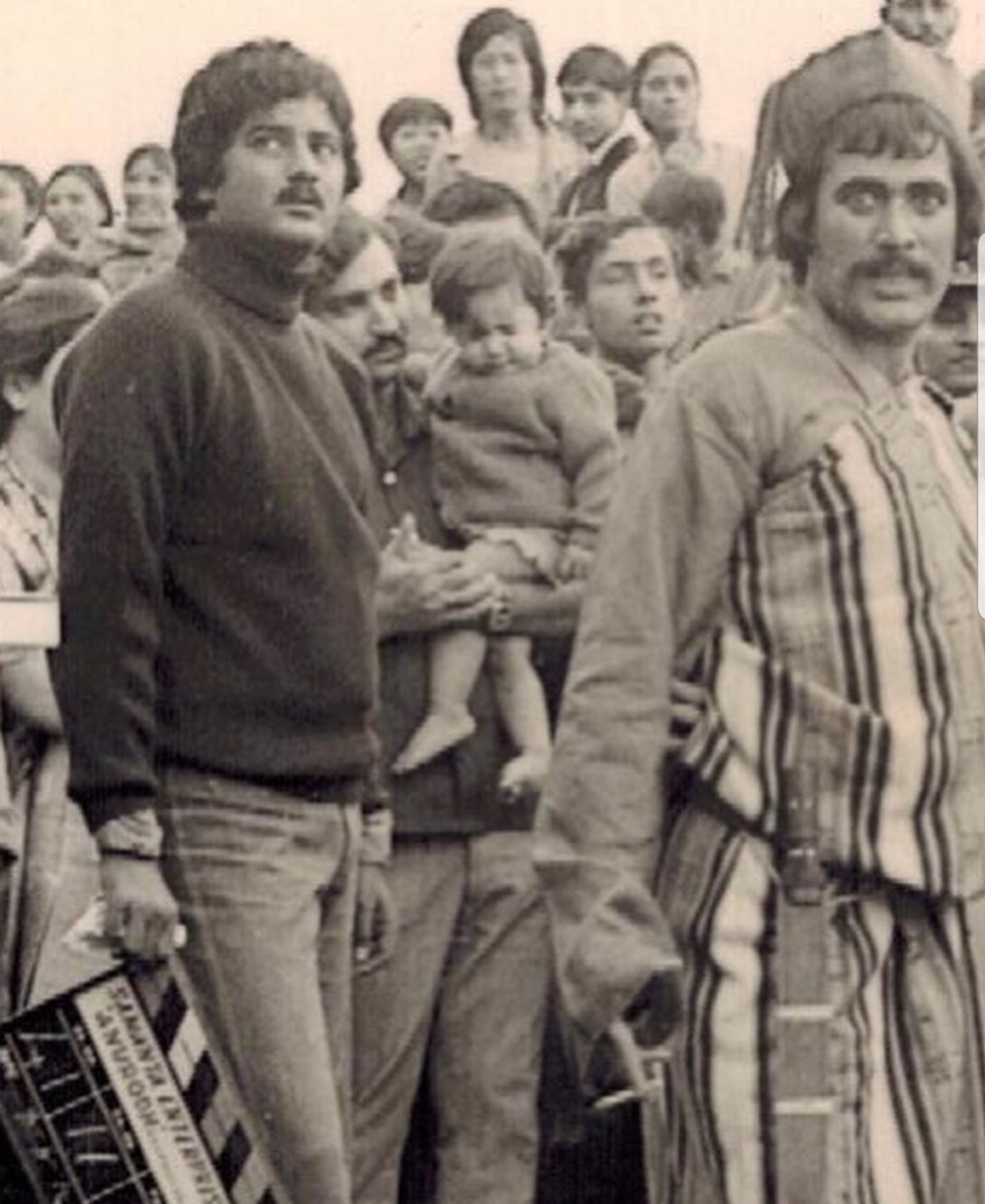 And wait, do we see a baby Boney Kapoor here?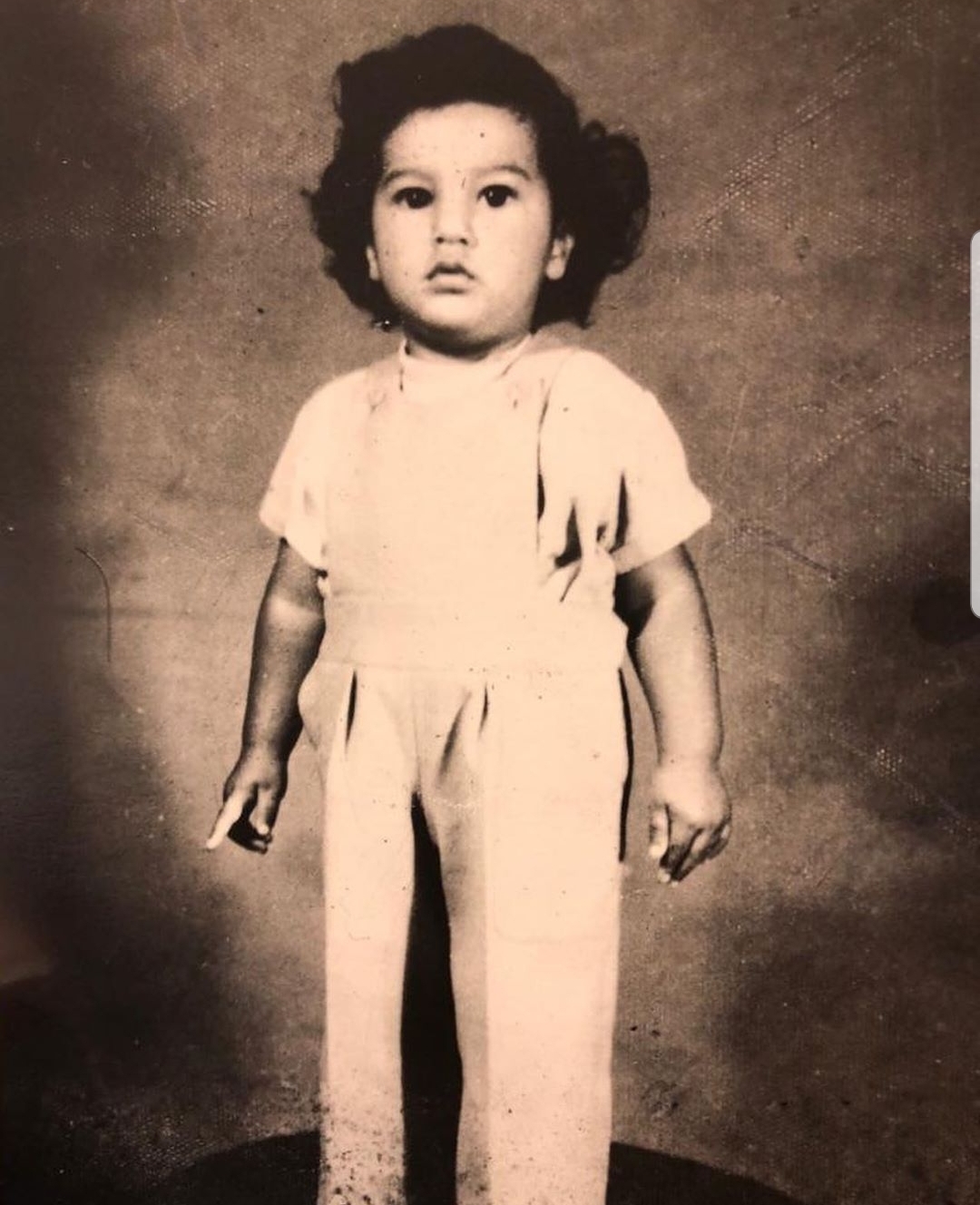 Now, this picture should better be the highlight of the birthday wish. In his younger days, Boney Kapoor certainly looks like Arjun Kapoor with the same angry young man looks.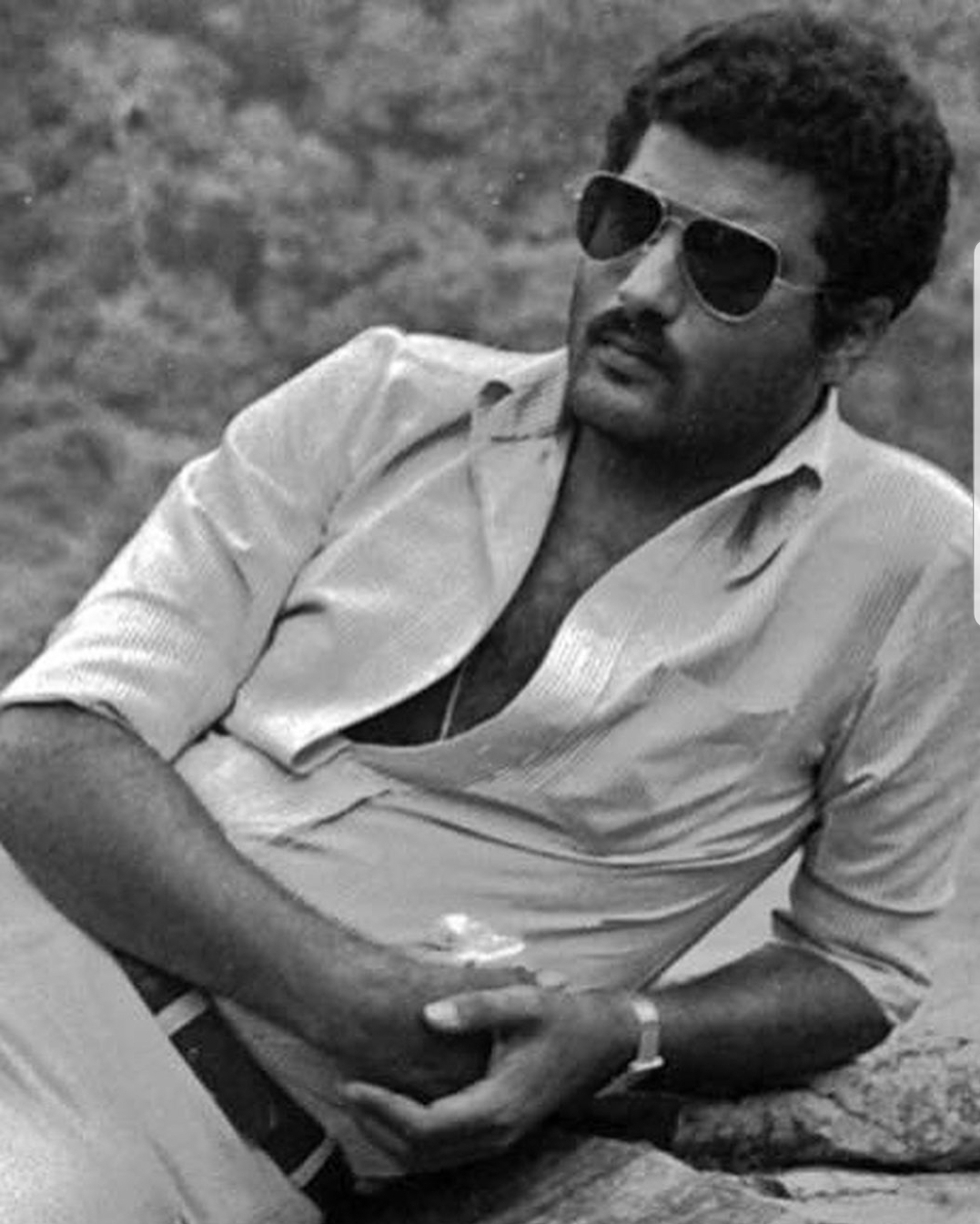 In another, Boney Kapoor could be seen smiling as Janhvi Kapoor's mother Sridevi planted a peck on his cheek.
Janhvi Kapoor also posted a selfie from her recent trip to New York with sister Khushi Kapoor and father Boney Kapoor.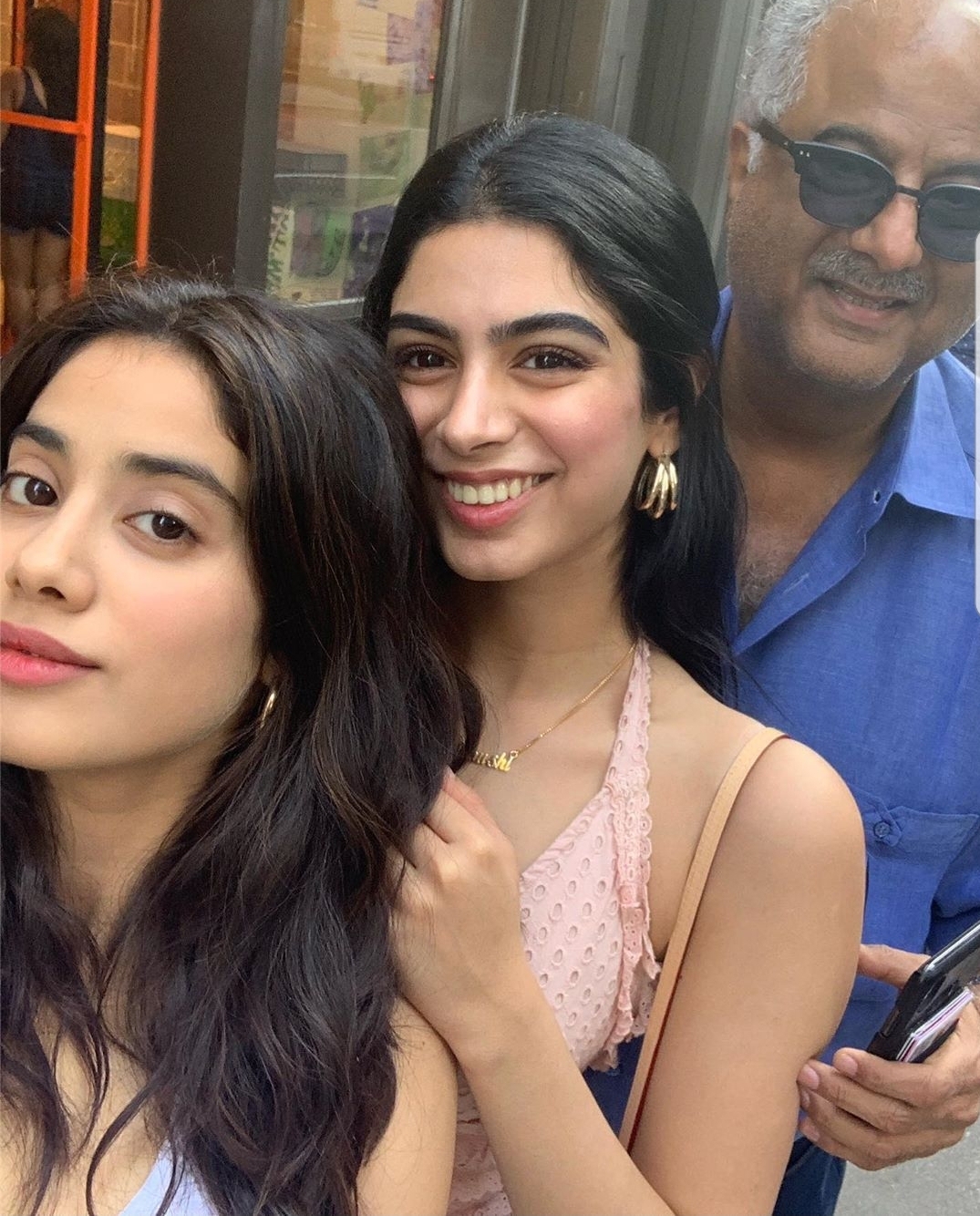 Janhvi Kapoor shares a close bond with her half-siblings Arjun Kapoor and Anshula Kapoor. Together they also share a WhatsApp group.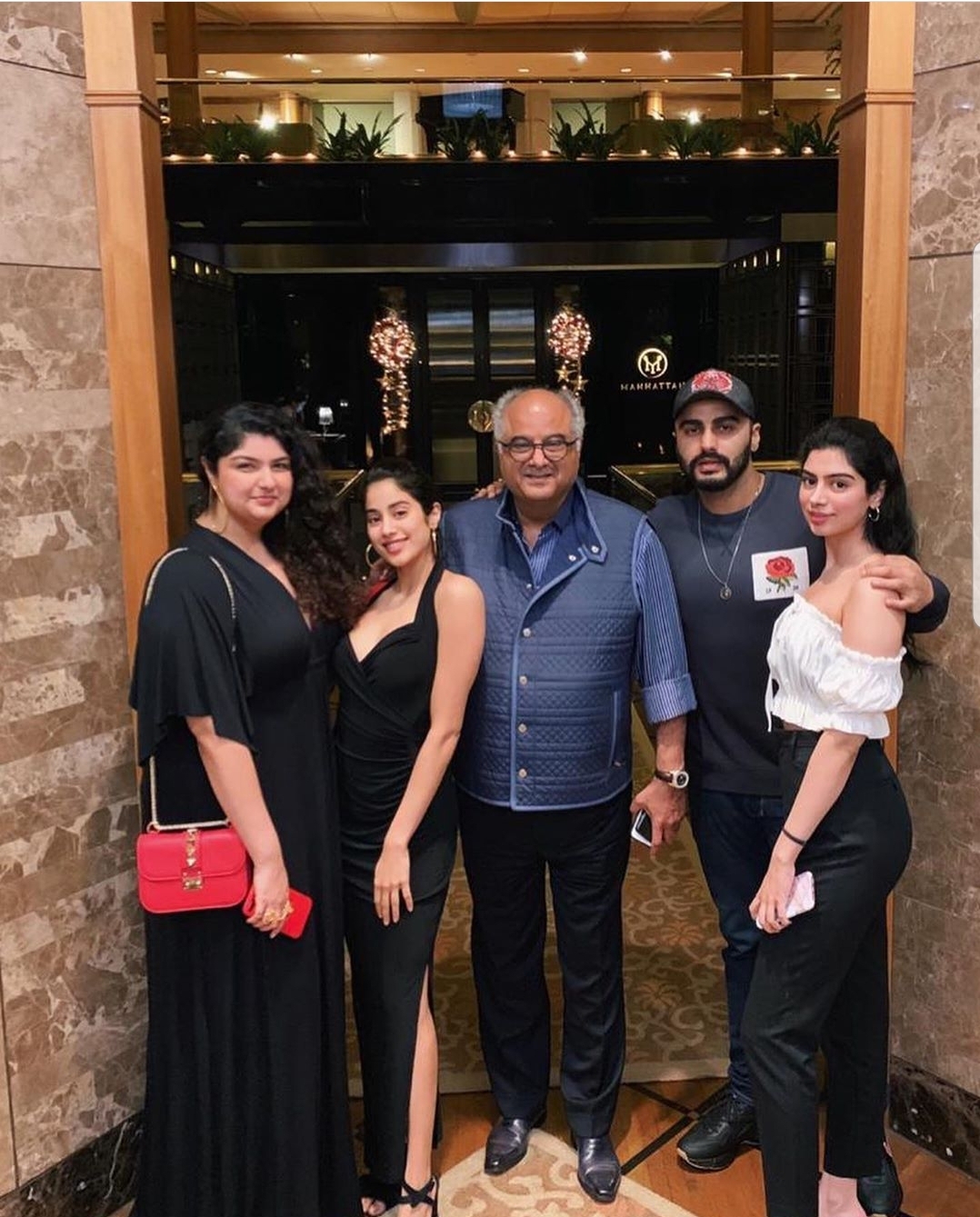 The baby Janhvi Kapoor holding her dad's arm still explains the feelings she has for him.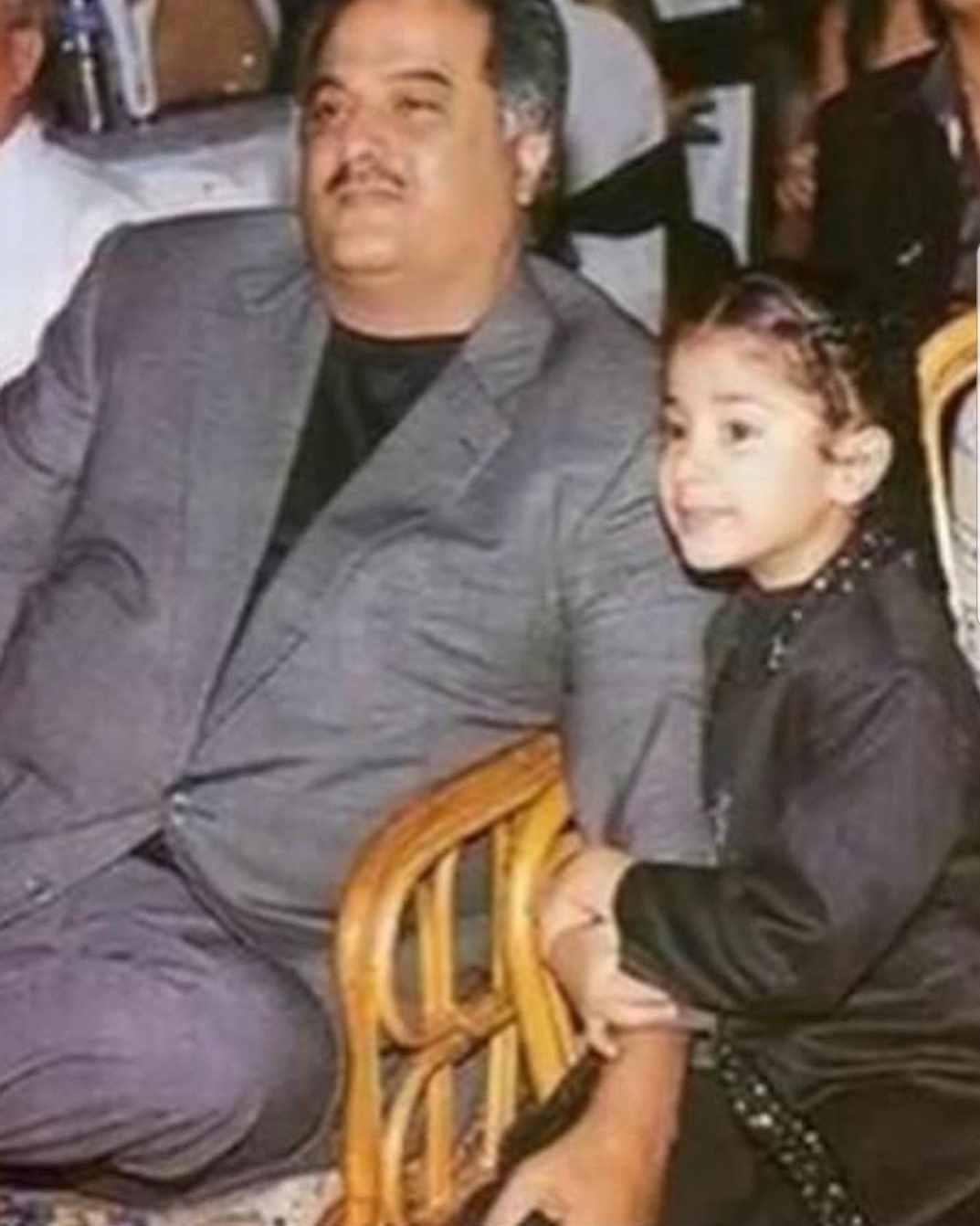 Janhvi Kapoor lost her mother Sridevi to a tragic accident in Dubai. Since then Boney Kapoor has played the role of both mother and father for Janhvi and her sister Khushi Kapoor. Boney Kapoor, unlike his brothers Anil Kapoor and Sanjay Kapoor, is a full-time producer and was the man behind one of the most famous films in India to date Mr. India. It is also considered one of the most iconic films in the history of the Indian cinema starring Anil Kapoor and Sridevi. He is also the brain behind launching many stars in India including his own brothers Anil Kapoor and Sanjay Kapoor.