Bollywood News
Janhvi Kapoor, Malaika Arora, Ananya Panday And More: Check Out Their Gym Looks!
Other than the big screen, one of the most common places to see your favourite Bollywood stars is at the gym. Click to see what some of the hottest in B-town sported for their workouts
It should come as no surprise that gyms are one of the places Bollywood stars spend most of their time, getting in shape for those glam magazine covers or for those intense film dance numbers. There's no doubt that you need a lot of physical strength as well as the picture-perfect bod to get by. We've recently spotted bonafide gym nuts Janhvi Kapoor, Malaika Arora, Ananya Panday, Varun Dhawan and Amrita Arora out and about for their workouts. Scroll to see the looks that they rocked just for the gym.
Janhvi went for a simple and comfortable look in mini shorts with a cotton T-shirt. She gave a small smile to the cameras as she bounded inside her gym of choice.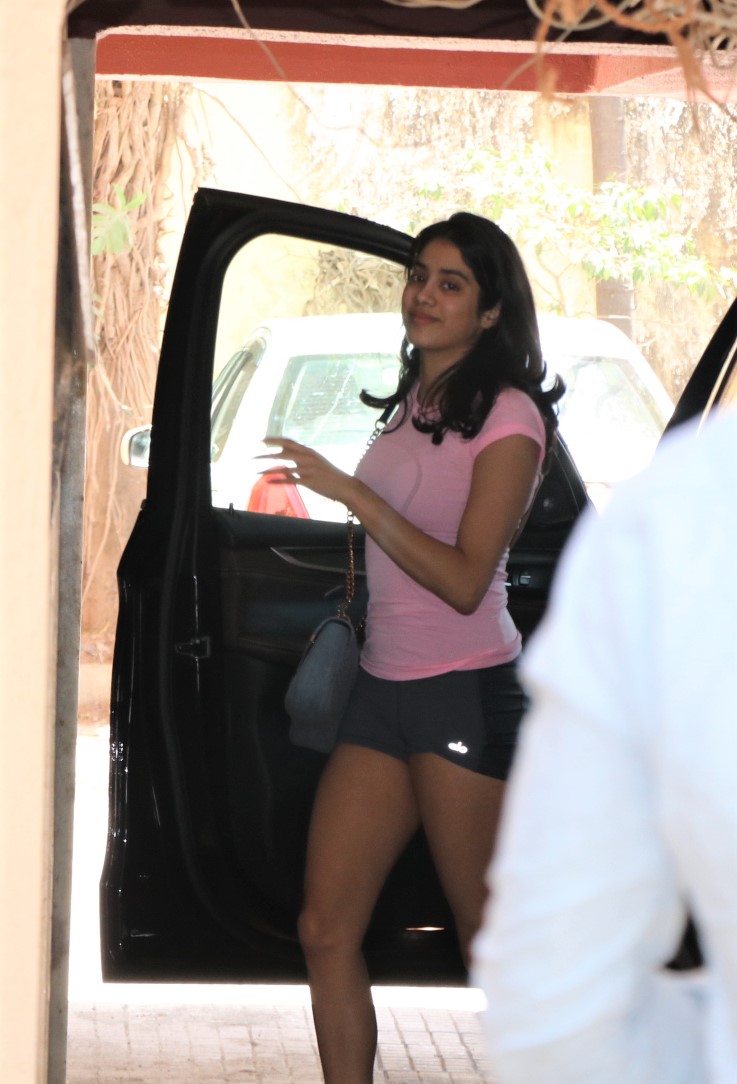 She was later spotted changed out of her gym clothes and into a fresh, summery shalwar kameez. Enviably, Janhvi still looked totally glam and gorgeous even after her workout with minimal makeup.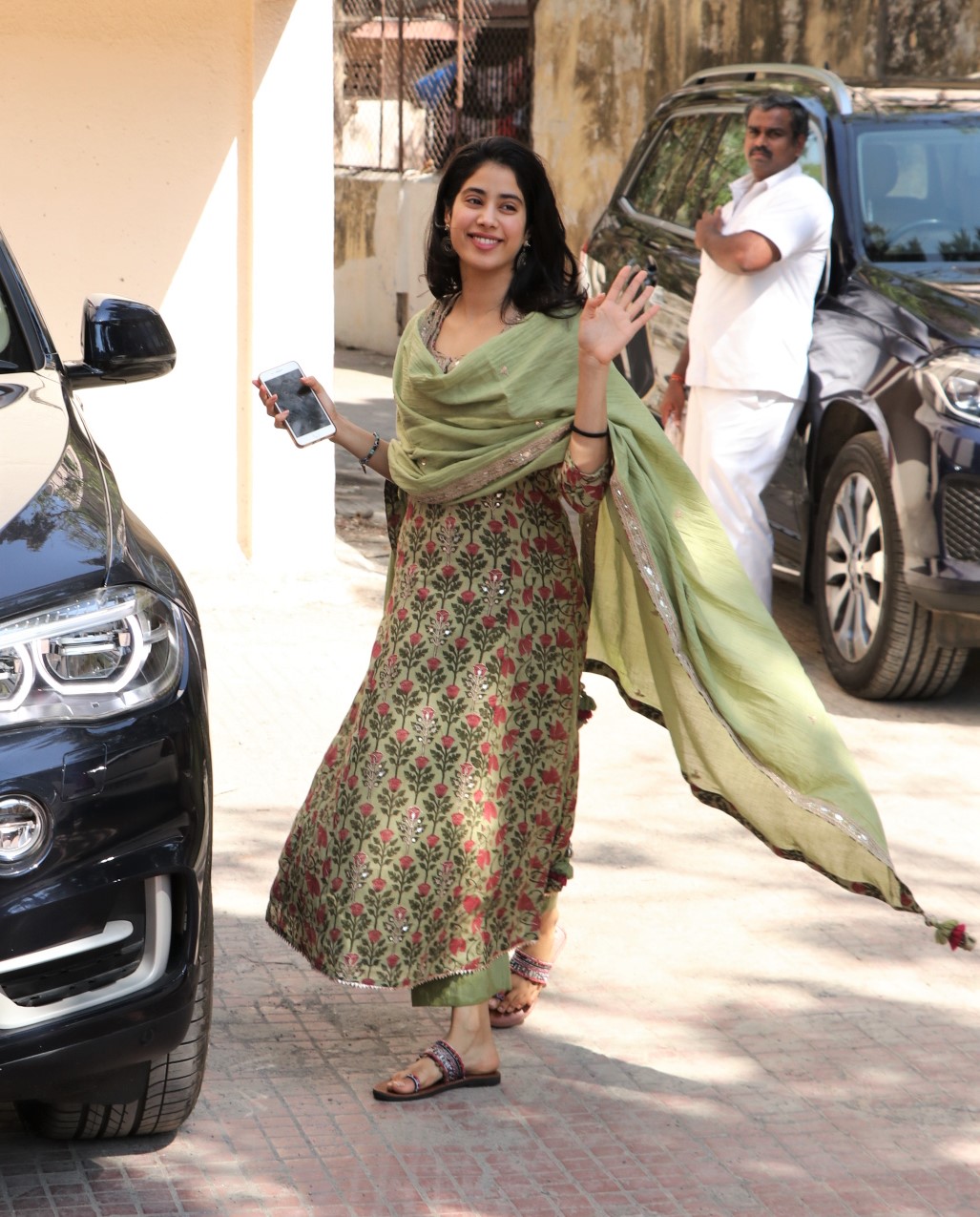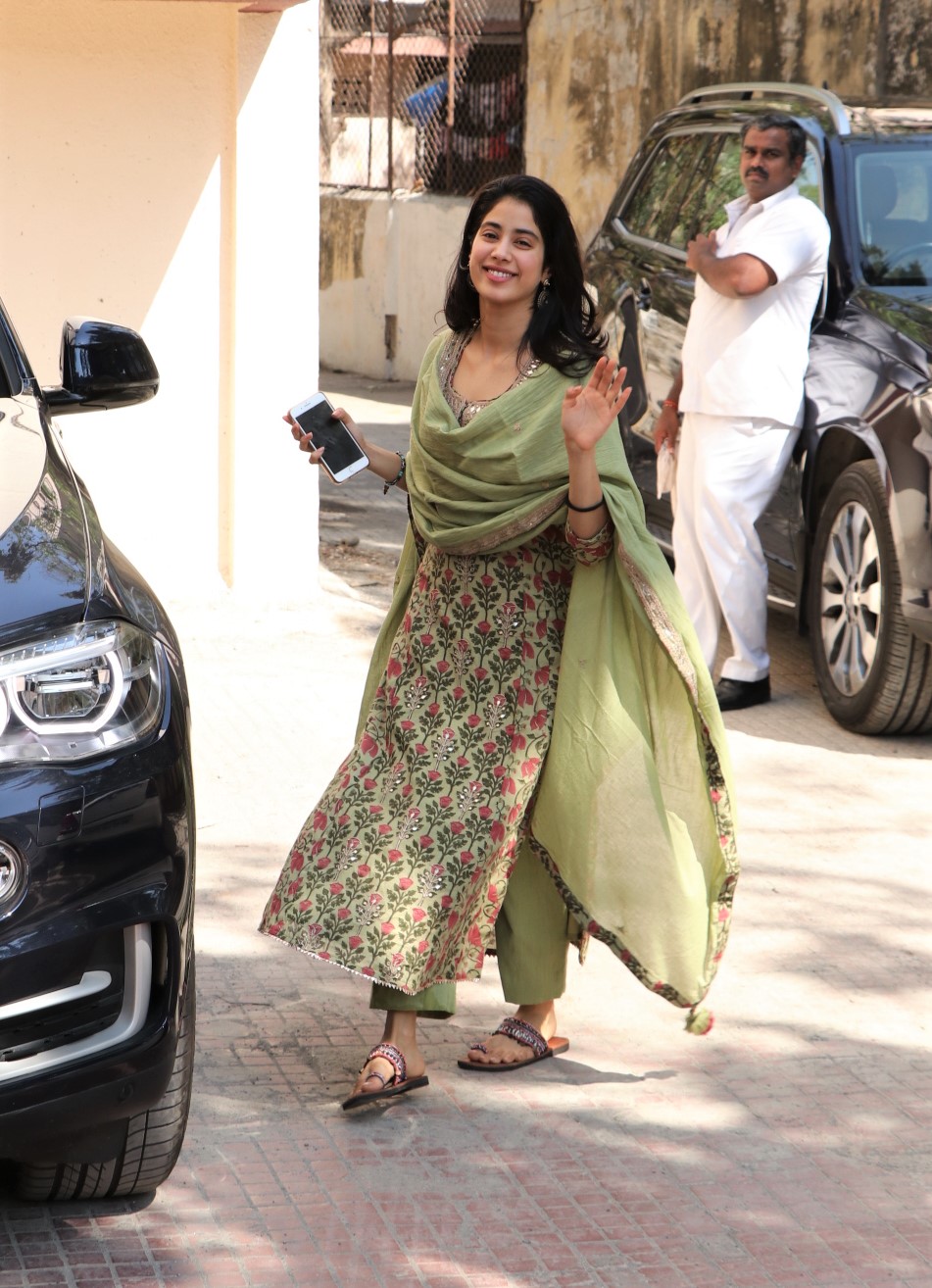 Malaika Arora is well-known in the industry for her great figure and body positivity. So she's definitely not out of place at various gyms and fitness centers. She was recently spotted attending a yoga session along with her sister Amrita Arora.
Malaika chose to a pair of short shorts and a Reebok tank top for her yoga look. A pair of Reebok sliders and some fashionable shades completed her look.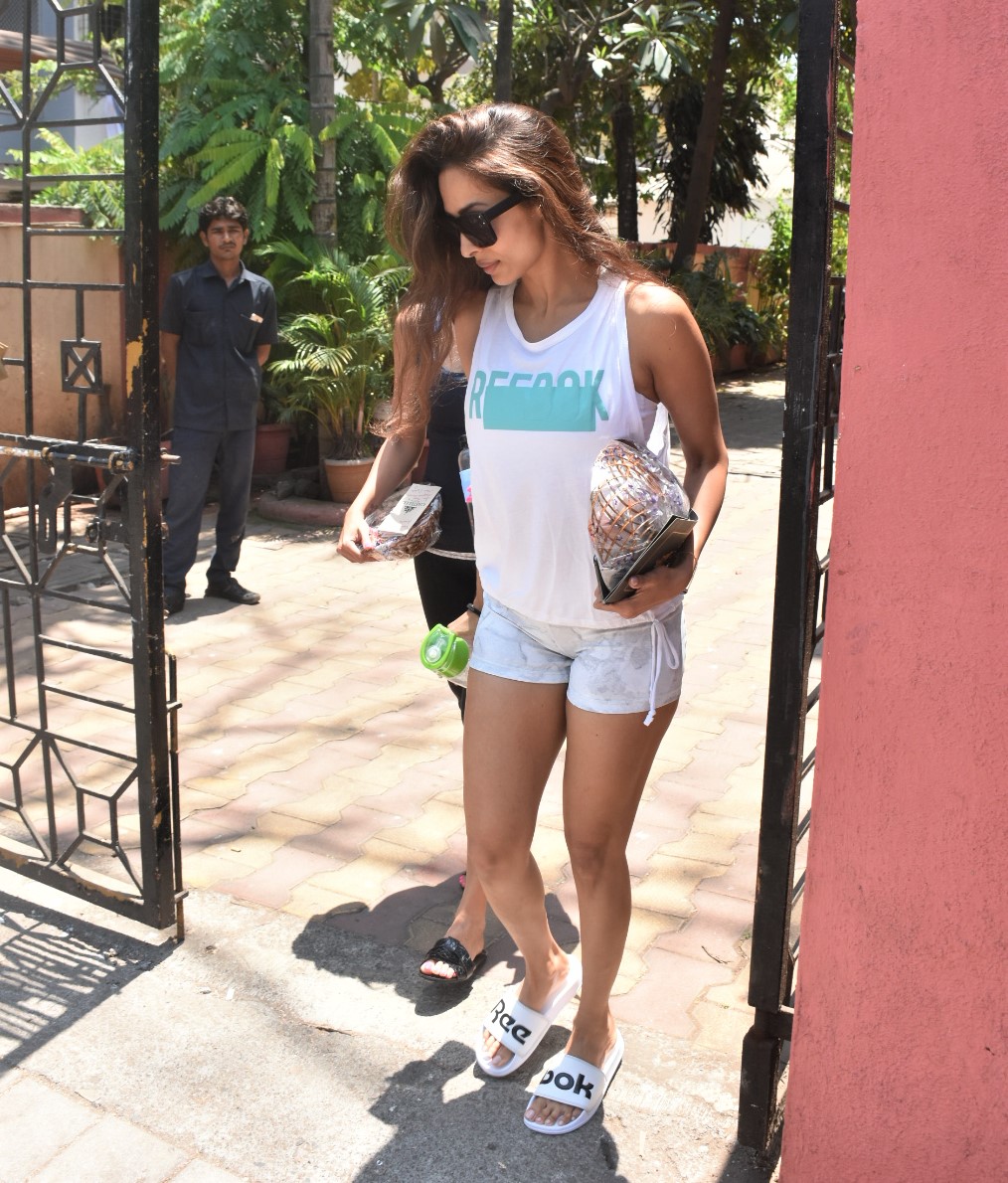 Amrita meanwhile showed off a classic all-black look that emphasized her figure, plus an appropriate ponytail and some hot pink nail polish for a burst of colour.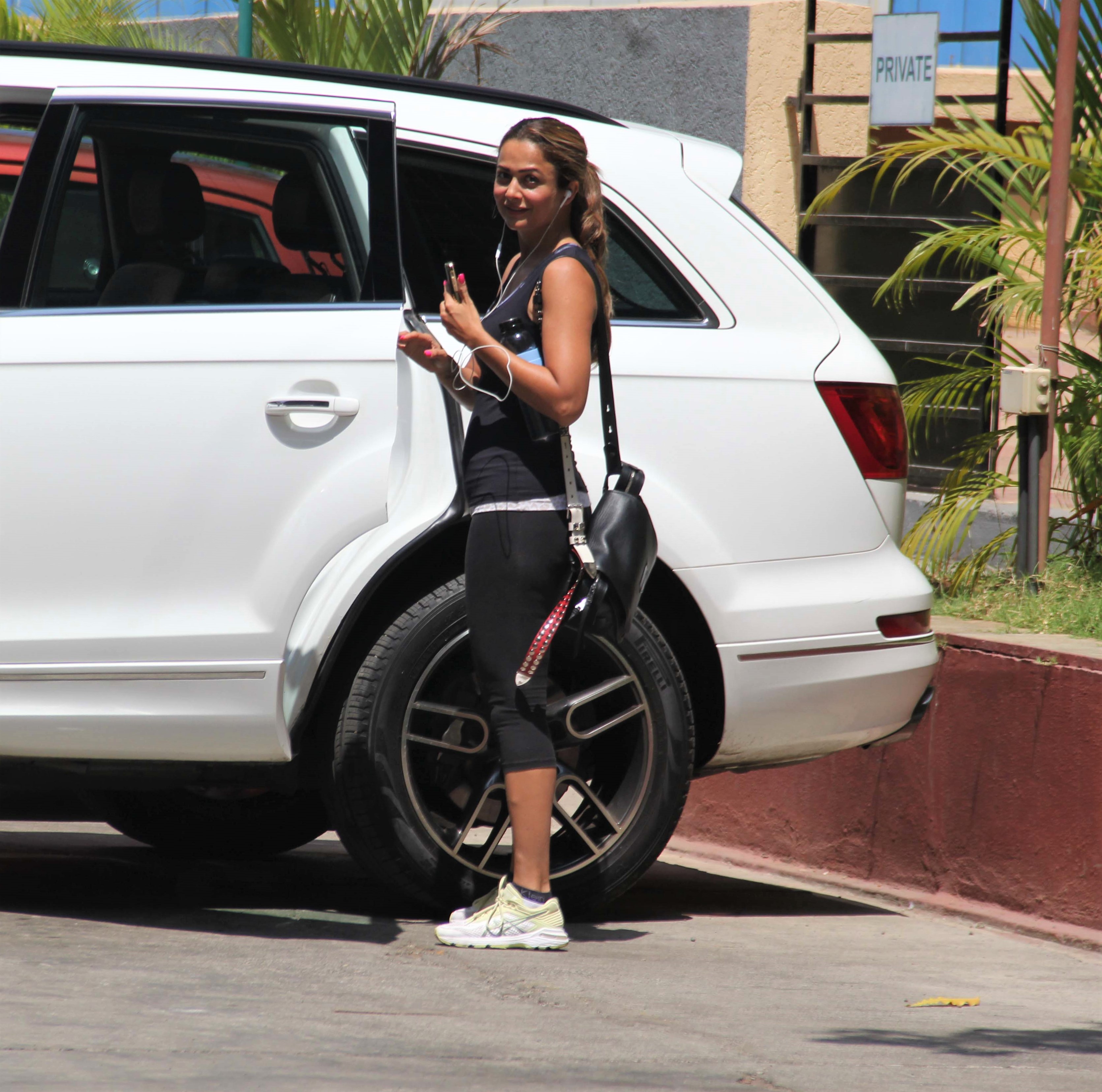 As for the male stars, Varun Dhawan is pretty well-known for always having a fit body, ever since his debut in Student of the Year. The dashing Kalank star was seen on his way from the gym, when he posed for the paps outside his car.
He was seen in a tank top, perfect for showing off those well-earned biceps and triceps, and flashed a smile for the cameras.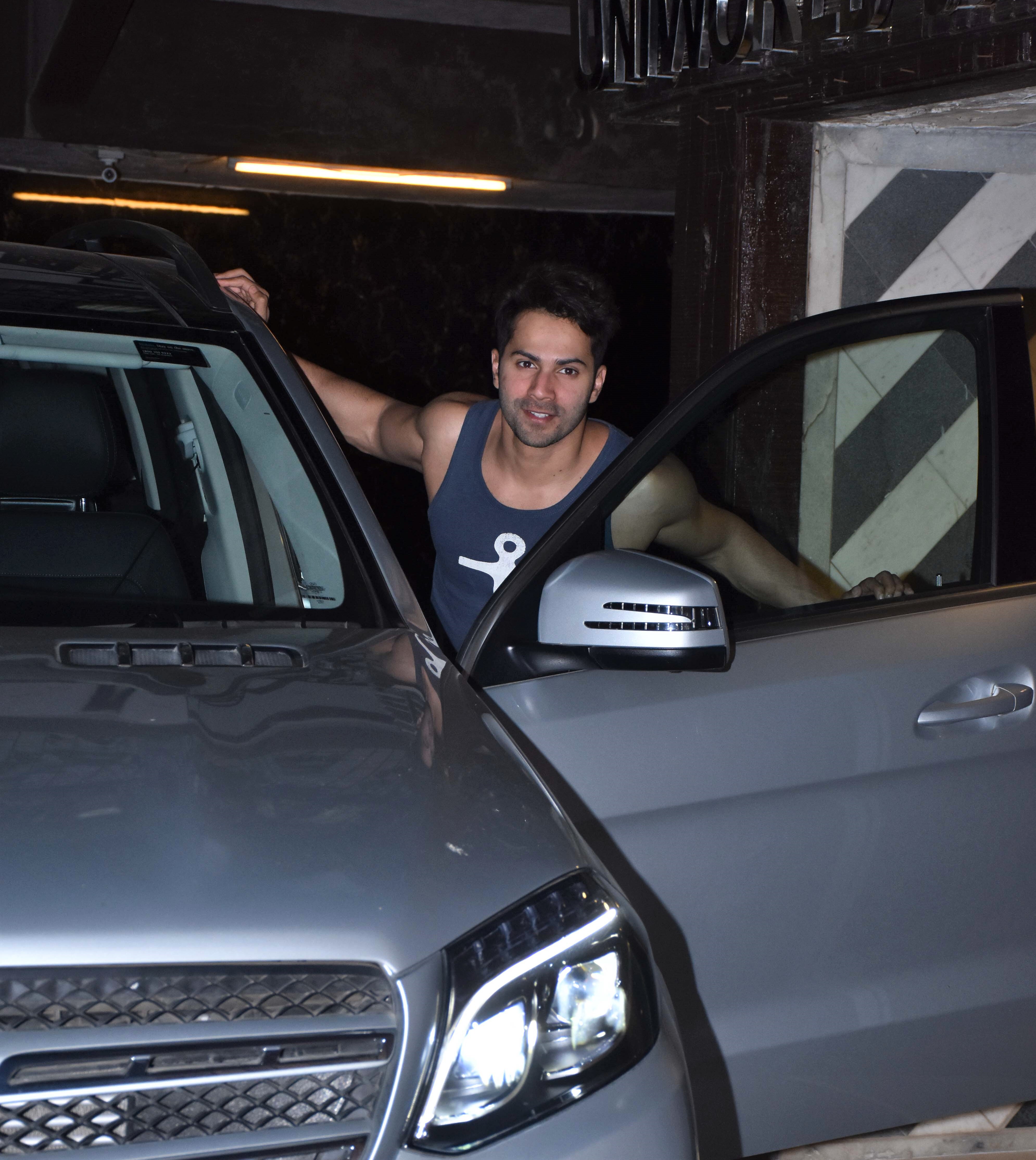 Speaking of Student of the Year, yet another future 'student' was seen out and about at the gym! Ananya Panday, set to appear in the sequel Student of the Year 2, was spotted looking simple and lovely in a black tank top and shorts, with her hair high and up out of her face.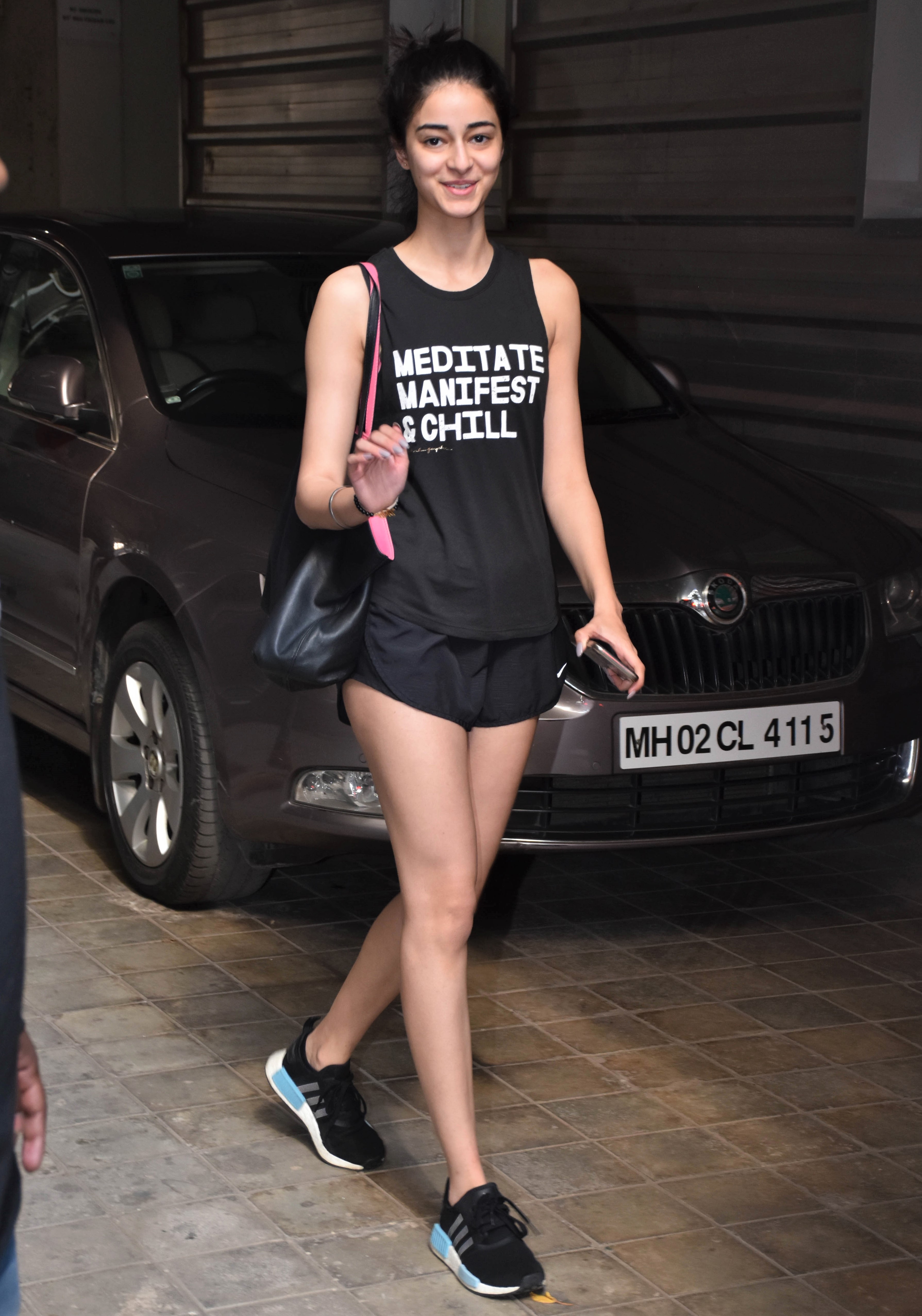 Her tank top bore a fun, yet motivational quote: "Meditate, Mainfest & Chill"