Bollywood News
Janhvi Kapoor Keeps It Traditional and Gorgeous in Bright Pink Look!
Janhvi Kapoor is known for loving her traditional shalwar kameezes just as much as her chic gym and red carpet looks. The actress was recently papped at the airport in a super cute pink suit that suited her perfectly!
Janhvi Kapoor was recently spotted at the airport looking as fabulous as always in a more laid back and traditional look. Though fans may be used to seeing Janhvi sporting some super trendy fitness wear on her way to the gym or a totally glamorous gown when storming down the red carpet, the actress is known for her fondness in wearing shalwar kameezes from time to time as well. Janhvi opted for a noticeably feminine one while at the airport recently.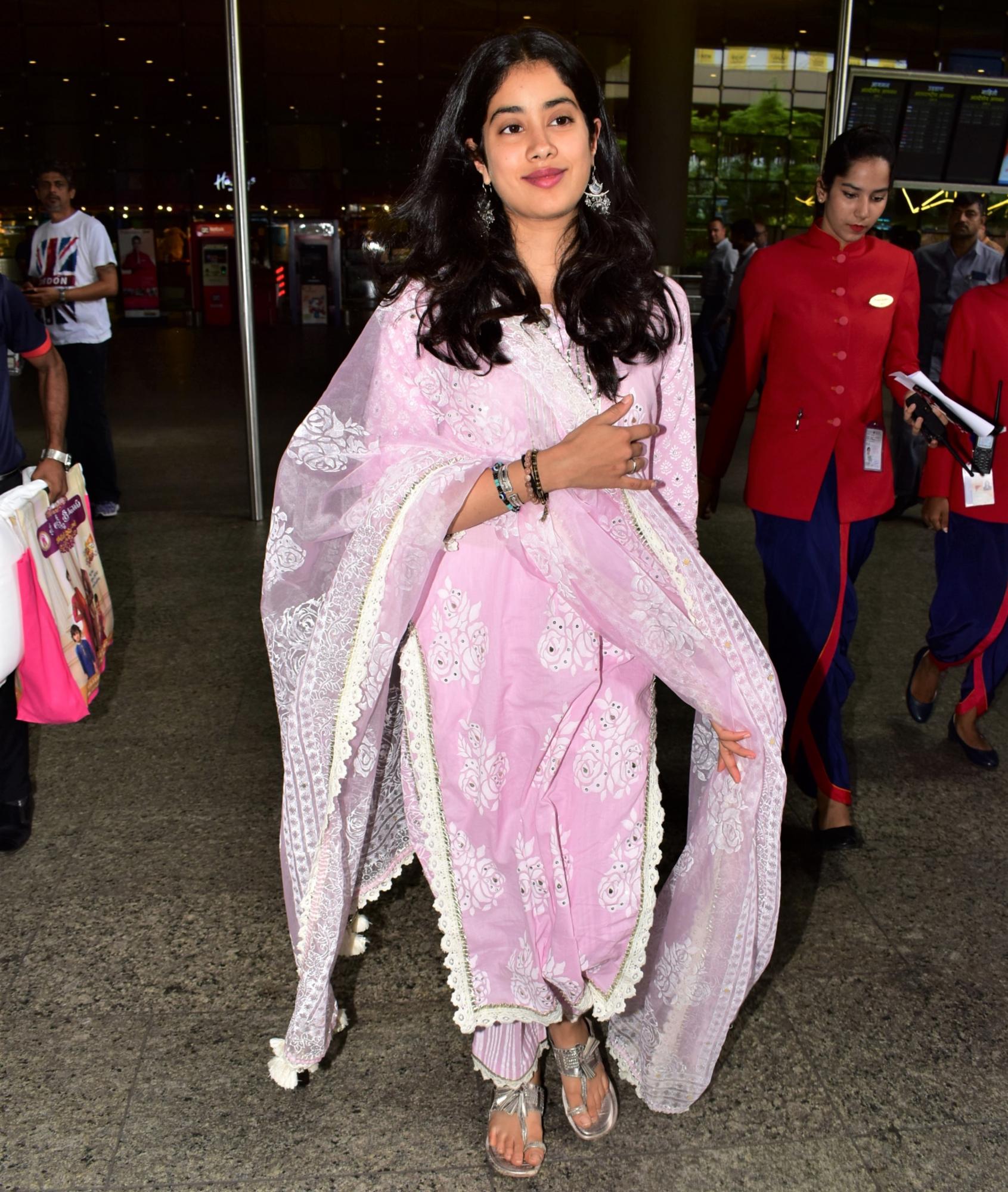 The ensemble was decked up in shades of pale pink and white, giving off a dreamy and feminine vibe to the whole look.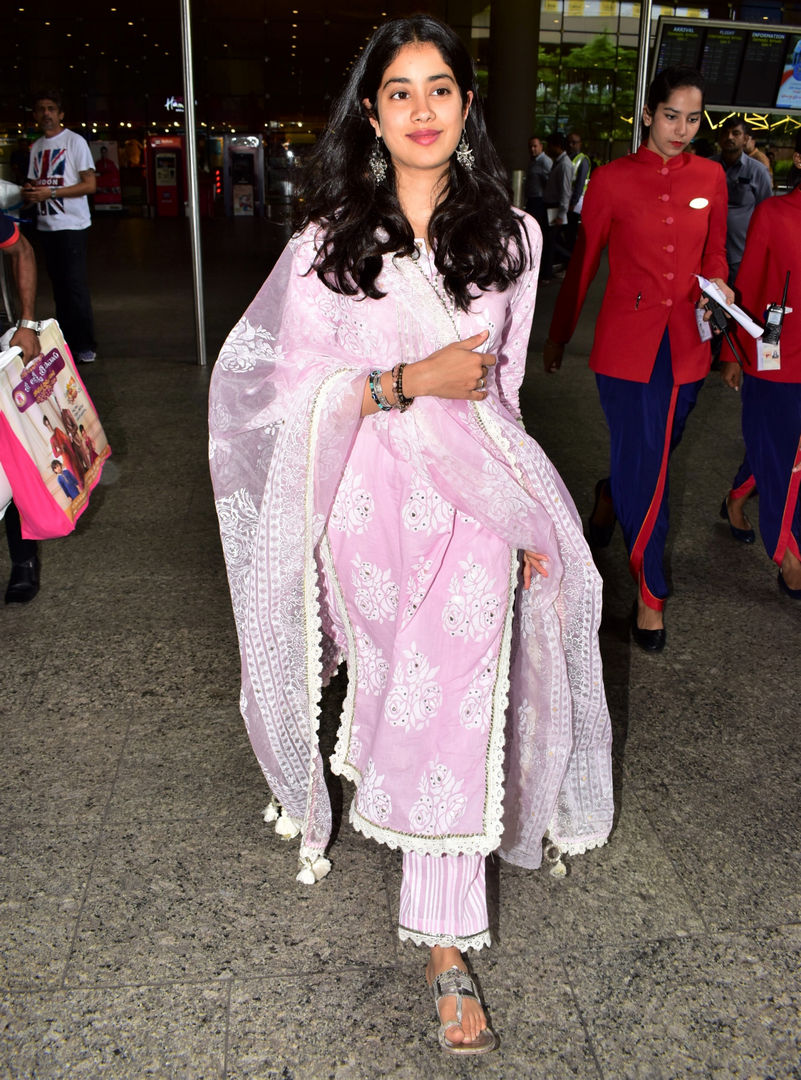 The suit was also designed with multiple floral patterns and looked super pretty yet comfortable at the same time.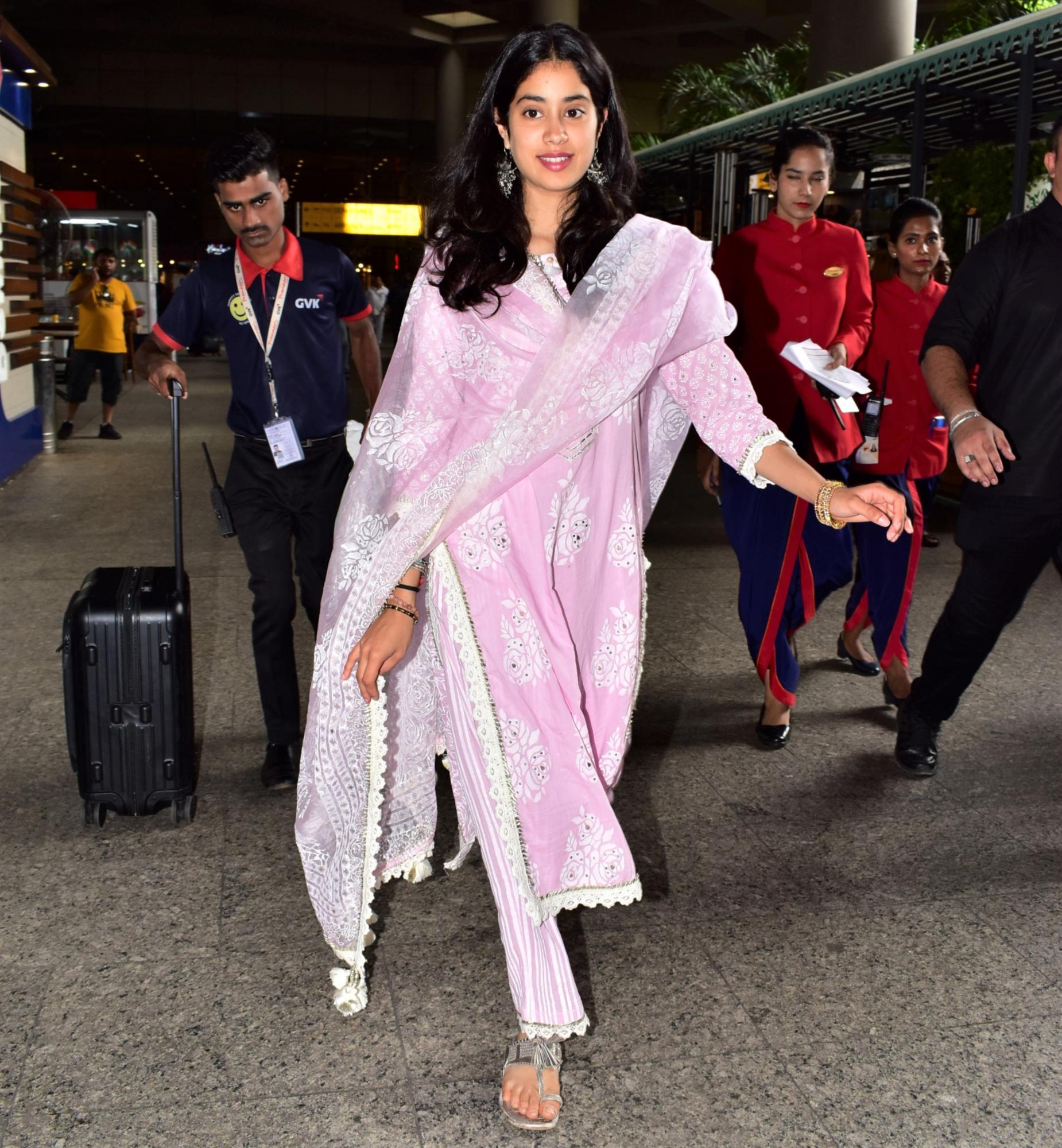 Janhvi kept her accessories just as traditional to complement the outfit, sticking with a pair of dangly jhumkas and silver sandals.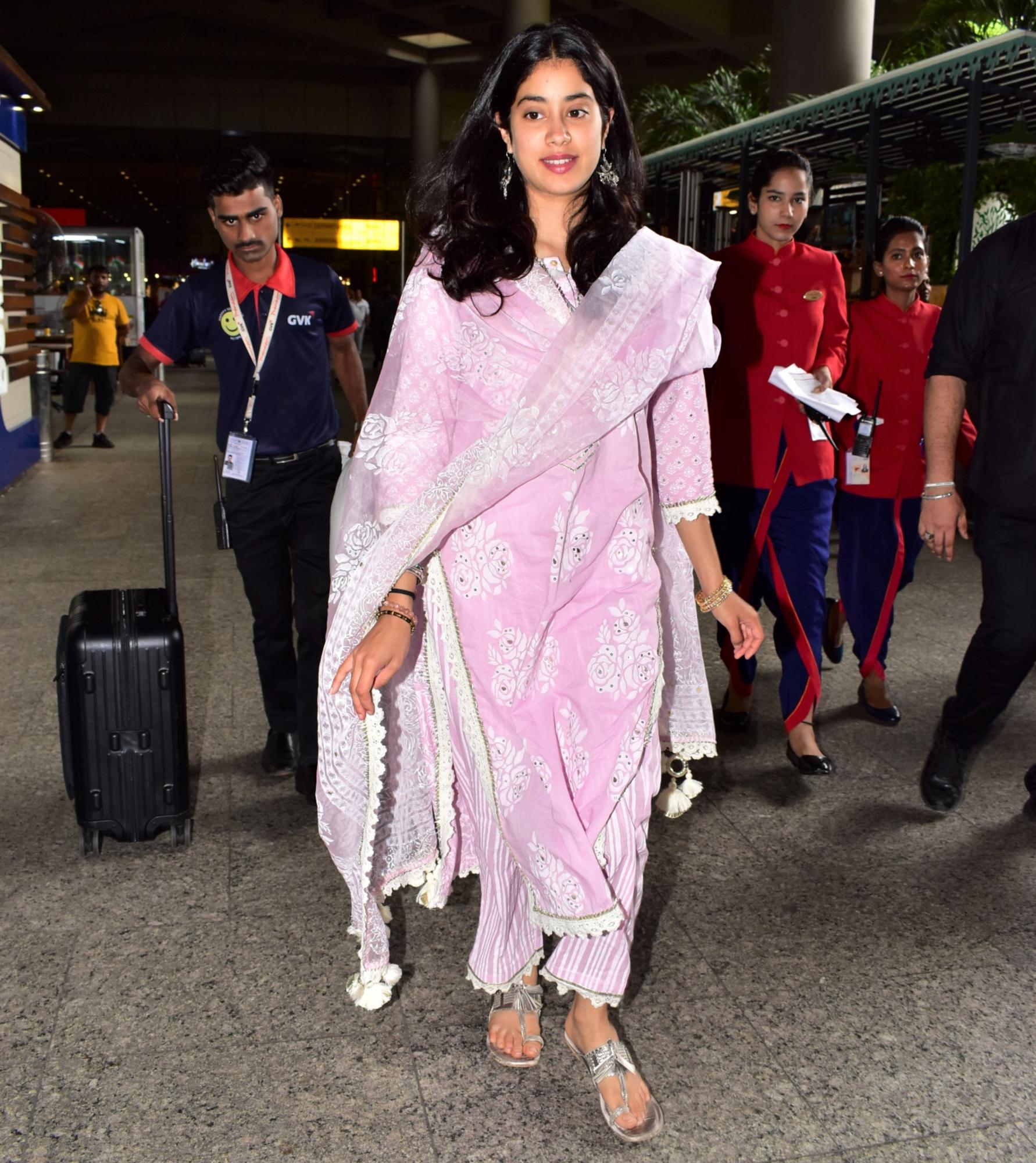 Her hair and makeup look was also simple and minimalistic, leaving her face looking fresh and pretty for the day.
Janhvi has been keeping busy lately with several upcoming film projects on her plate. Though it has been over a year since the young starlet made her Bollywood debut with the romance flick Dhadak and hasn't appeared in any film since, Janhvi fans need not worry as there will be plenty of chances to see her on the big screen again. She is currently shooting for the horror comedy flick RoohiAfza, which will see Janhvi play her first double role as the eponymous characters. The film will also star Rajkummar Rao and is being developed by the same creators behind the hit 2018 film Stree. Janhvi is also confirmed to appear in the Karan Johar historical drama Takht, which will feature an ensemble of superstars like Ranveer Singh, Alia Bhatt, Kareena Kapoor Khan, Anil Kapoor and many more.