Celebrities
Jami Questions Censorship When it Comes to #MeToo in Pakistan
Jami Mahmood in a series of tweets opened up about being raped by a Pakistani media tycoon 13 years ago
Filmmaker Jamshed Jami Mahmood in a series of tweets opened up about being raped by a Pakistani media tycoon 13 years ago. Without naming names, the actor shared he was a victim of sexual abuse by a powerful man in Pakistani media. Jami's ordeal was shared by all the Pakistani mainstream websites - at first. The story was later, by most of them, was either removed completely, taken down or censored.
Has military establishment ordered Dawn to censor and ignore Jami's allegations? No mention of him on Teen anmol ratan show as of yet. No mention of the 'Media tycoon' either. The lefties circle do well when protecting their own.

— Asfandyar Bhittani (@BhittaniKhannnn) October 27, 2019
Just went though today's Dawn - in detail - checked every page - couldn't find any story on Jami's allegations that a "media tycoon brutally raped him"



— omar r quraishi (@omar_quraishi) October 22, 2019
"Filmmaker Jami has tweeted a second set of details about how he was raped 13 years ago by a media tycoon in Karachi. Media circles have been set on fire by this information as they closely identify, to many people, who the rapist is."

What a brave guy. https://t.co/GSURADg5ii

— Shivam Vij (@DilliDurAst) October 23, 2019
Film-maker #Jami tweeted in #MeToo that he was raped by a media tycoon 12 years ago. Dawn & Geo initially removed the report because both believed it could be their big BOSS.

— Ahmed (@Fair_Analyses) October 27, 2019
Now, in a detailed account of his ordeal with Gulf News and Pakistani journalist, Mehr Tarar, the director has shared graphic details of the fateful day he was raped by the aforementioned powerful media giant.
20 days taught me that not many would print my story so here u go. Never thought it might be tougher tnan the attack itself. #metoo #dawncensored https://t.co/BksHBkBMZS

— jami (@jamiazaad) November 11, 2019
Talking about the fateful day, Jami revealed, "Suddenly, he changed. It happened in seconds. He changed to a different mode. He was not the same man. The sophistication vanished. He started to mumble. He was all over me. Jami, you're beautiful. It went ugly from there. By that time I was completely frozen. I shut my eyes. Stupid, stupid me. Instead of hitting him. He put his elbow on my neck. He started to choke me. That's when I was really scared. I had heard of rapists killing their victims."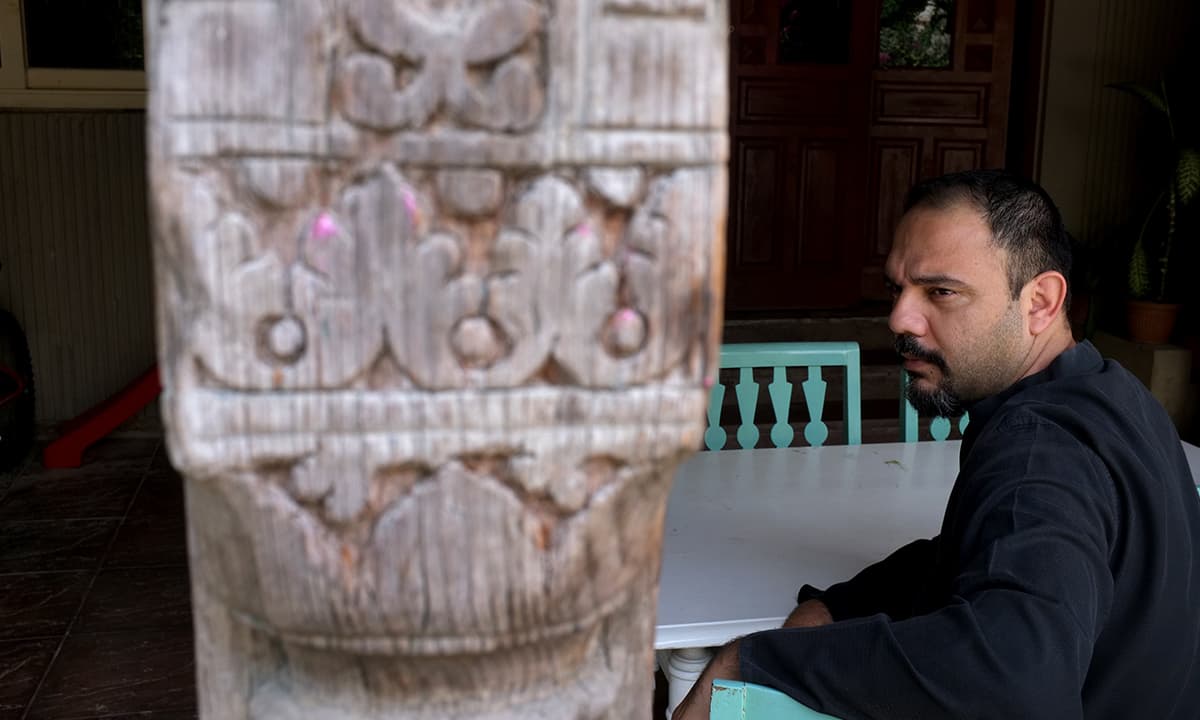 He added, "He was sitting on his bed, in shorts. I was standing. He told me to sit on the bed. I had gone there to talk about work. Nothing was said about work.  Where was I to sit? There was no chair near the bed. He told me to sit on the bed. My instinct stopped me. He was so assertive I couldn't say anything. He told me to be silent."
Many came out in his support.
What a piece! Heart bleeding realities of our lives in Pakistan. It must have taken its toll on you @mehrtarar while recalling all the ugliness through these cases. God bless your soul. https://t.co/li8lB6JKYe

— farzana bari (@drfarzanabari) November 11, 2019
Shocking revelations. I feel all respect for Mr Jami for speaking out. I hope he recovers from his trauma and depression. https://t.co/BxVvHHOXbp

— Omar Akhtar (@Omarakhtar007) November 11, 2019
A gut-wrenching interview with @jamiazaad by @MehrTarar - thank you for speaking up Jami, and thank you for giving him a voice, Mehr, when so many others have shunned him. Sending strength and prayers. #metoo https://t.co/SQXtWNOwk0

— Sonya Rehman (@gigglypundit) November 11, 2019
Please read this & understand the extent of cruelty & betrayal. Understand why #MeToo is needed; understand why the victims need to be heard & trusted; understand why the bigwigs need to be accountable; & also understand that all are not genuinely concerned nor heroic as claim. https://t.co/YPhHkcnWnL

— Syeda Habibah Hussain Rizvi (@HHussai92842027) November 11, 2019
Harrowing. Tale of utter sadness & effects when personal space is violated in such extreme. @MehrTarar your reiteration is excellent. @jamiazaad - for yr subsequent courage, I thank you. #MeToo is taken seriously when male celeb survivor breaks silence-huge in patriarchal society https://t.co/44q7zUju3v

— Saffina Ellahi (@SaffinaEllahi1) November 11, 2019
Masala! reached out to the filmmaker and asked about the said censorship about Me Too cases in Pakistan.
"Now, the question we need to ask is what is the future of Me Too in Pakistan, if mainstream journalists go silent in a criminal way as they see their King being the accused now," he said.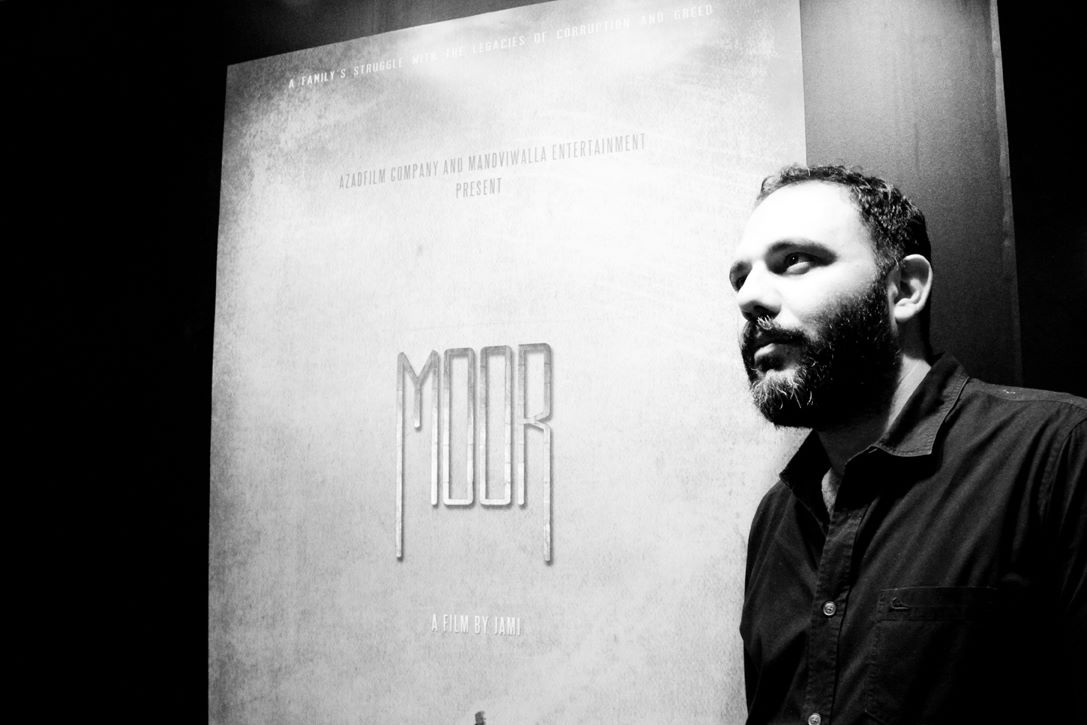 Jami, last month, shared his own story where the director par excellence had to undergo trauma due to the sexual assault by a powerful man in the industry. He said that he was a strong supporter of the #MeToo movement because he knew exactly how the victims felt. According to Jami, he was brutally raped thirteen years ago by a powerful man in the industry. He said that the incident was so shocking that despite being physically more powerful his system froze and he did not know how to react as he was working on many projects with this powerful man. 
In Pakistan, #MeToo cases have faced bleak justice yet. One of the prominent #MeToo case, that of Ali Zafar and Meesha Shafi still hangs in court. There are laws, but that goes on to question the implementation of them on the said stories.