Features
Jab They Wed!
It's finally happened! Shahid Kapoor tied the knot with Mira Rajput. Masala! lets you in on the wedding of the year
So finally it has happened! After months of hush-hush meetings, speculations and denials, Shahid Kapoor, Bollywood's heartthrob, lost his heart and bachelorhood to Mira Rajput on July 7, 2015. The wedding, much like their love story, was a very private affair. Even in this day and age of the ever vigilant paparazzi, information was hard to come by and all we could do was wait for sneaky videos and pictures to emerge online to know exactly what has happening at The Trident, Gurgaon and Mira's Chattarpur farmhouse, the two venues of the wedding.  In many ways, the entire story followed the pattern of the way this affair had been conducted from day one – away from the prying eyes of the media, under the watchful guidance of his parents and held in an extremely private manner. At the time of going to press, rumours were strong that the reception in Mumbai was going to be a grand affair but the wedding itself was as unlike Bollywood as it could get.
What matters at the end of it all, is the fact that Shahid Kapoor, one of India's most eligible bachelors, has been taken. #Hitched – as his famous selfie with his wife (which has now become Bollywood's most liked selfie on Instagram), read!
SHAHID's PERSONAL JOURNEY: FROM BOY TO MAN   
Family Ties
Shahid Kapoor's journey in the film world has been unlike any other star. Despite being the son of an actor, the acclaimed Pankaj Kapur, Sasha is very much a self-made man, starting as a dancer in Shiamak Davar's troupe before getting a big break as an actor. His family background has perhaps had a huge influence on his approach to life. His parents Pankaj and mum Neelima Azim (who has worked in TV and films) separated in the early '80s when Shahid was nine. Pankaj then went on to marry Supriya Pathak while Neelima tied the knot with actor Rajesh Khattar (they separated too in 2001). Shahid is close to his step siblings – children of Pankaj-Supriya and Rajesh-Neelima. Unlike many other brash stars of the industry, Shahid has always come across as reticent and shy, though fun-loving and chilled out. However, he is known to be quite respectful of Pankaj who has had an impact on him as an actor and a human being.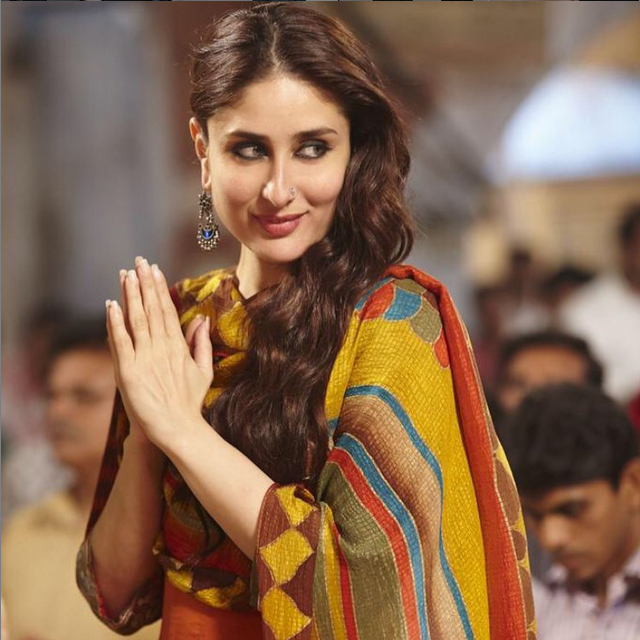 Relationships
Like any other star, Shahid's relationships have also been much discussed. The biggest one, of course, was with Kareena Kapoor – it was said the split hurt him deeply. He was then linked to Vidya Balan, Priyanka Chopra, Bipasha Basu, Nargis Fakhri among others. A couple of years ago, it seemed he was on a dating spree (at least from the stories that appeared in the media) but he never confirmed or denied it, preferring to maintain a studied silence on his personal life. But there was one telling statement that gave away his state of mind. On an episode of Koffee with Karan, he made it categorical that he would never date or marry an actress. Did his previous relationships make him go off Bollywood women, many Shahid fans wondered! 
A LOVE STORY BLOOMS: MIRA RAJPUT'S STORY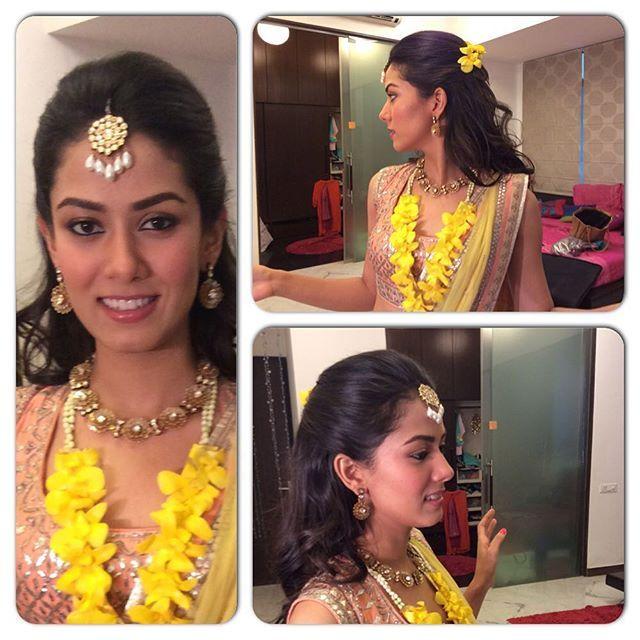 How she entered his life  
It was around two years ago that rumours started surfacing about how dad Pankaj was bride-shopping for him. The idea seemed incredulous: how would a modern guy like Shahid agree to an arranged marriage, to someone 13 years younger than him?  He himself laughed off the stories initially. But as it turns out, that's exactly what appears to have happened. And it is here that the role of the spiritual head of the group that Shahid and his family has been involved with – the Radha Soami Satsang Beas (RSSB), comes in.
Influenced by his father, Shahid, say sources, is a deeply spiritual guy. His dad reportedly gave him a book that made him give up meat. When Shahid dated Kareena, he encouraged her to turn vegetarian and tried to make her follow his disciplined lifestyle as well. "Even after their split, Kareena continued to follow the group and its diktats," says a source, adding, "Shahid of course, believes in the principles promoted by the organisation deeply. He would attend their satsangs (prayer meets) quite often."
The source further adds that it was the spiritual head of the organisation – a revered figure fondly called Babaji by the followers – who brought the two families together and suggested the match. Mira's family has been deeply involved with the organisation for a long time. "Such is the faith that Babaji's followers have in him that when he suggests a match, they would definitely not refuse," says our source.
Nevertheless, it wasn't love at first sight for Shahid and Mira, a student of Lady Sriram College, Delhi. No one quite knew when they met exactly but one of Mira's friends told Masala! that even her closest pals didn't have a whiff of the proposal or the wedding plans. "Apparently, Mira and Shahid chatted and met for over six months before deciding to get engaged.  And it was only then that she told her friends!" he says. But who is exactly is the real Mira Rajput?
BECOMING MRS SHAHID KAPOOR
The friend adds that Mira, a student of Vasant Valley school, is an extremely warm, down-to-earth person and quite homely. In fact, she has even changed her Instagram id to Mira Rajput Kapoor minutes after the wedding.
Mira had allegedly had dated three guys before tying the knot with Shahid but it's not known whether they were serious relationships. "She used to be quite plump but then lost all her baby weight and started getting attention from the boys," he laughs. Brought up in a simple family, she has a group of four close girlfriends who mean the world to her.
When Mira became close to Shahid, it was only her intimate set of friends that she opened up to. On her bridal shower (some pics of which went viral), Shahid surprised her with by arriving suddenly at her doorstep at about 11pm. "Her guests were very surprised and excited. It was a simple affair yet Shahid went out of his way to make it special. It was a sweet gesture," he adds. 
Given the way the couple has kept the entire relationship private, it wouldn't be surprising if Mira continues to keep a low profile. A few months ago it was reported how she was unfriending some of her pals suspecting that they were leaking details to the media. Evidently, this is not one marriage that will be played out in public, unlike other Bollywood couples!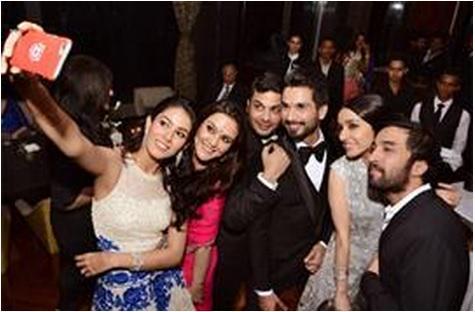 THE BIG DAY: THE WEDDING & LIFE THERAFTER
The preparations for the wedding had been on for a while now. After a simple wedding, they had a grand reception in Mumbai for their friends. Here are the highlights of the marriage, and what life holds in store for them.
· The rituals and ceremony were conducted in accordance with the RSSB principles. The leader of the spiritual group was also there to bless the couple. Only about 40 people were present at the wedding which took place at 11 am on July 7, at Mira's family farmhouse.
· The sangeet was held a day before and a video of the couple dancing to a song from Mausam was shared widely on social media. It looks like there was a lot of dancing at the wedding but in all of them, it's cute to see Mira try to match step with Shahid, who is a superb dancer.
· The designer outfits were by Shahid's friend Kunal Rawal while Mira's dresses were by Anamika Khanna and Anita Dongre.
· The menu was predictably, vegetarian.
· The wedding card got a lot of attention. The designer Ravish Kapoor said Shahid had taken a keen interest himself in getting it designed as per his tastes.
· Shahid has also been readying his nuptial home in Mumbai for a while now. He apparently has a fabulous apartment in upscale Juhu, the interiors of which, has been done up beautifully, again with a lot of his inputs.
· While the couple may prefer to be low-profile, it appears the industry is already planning to welcome them in a big way. Speculations are rife that they may appear together in an episode of the reality show of which Shahid is the judge. Another rumour is that they have been approached by home décor brands to be their brand ambassador.
We all love stories that have a happy ending. Shahid and Mira's journey to the altar has been the most unusual one, at least by Bollywood standards. In fact, it almost seems to mirror Shahid's film Vivaah which captured the story of a couple in an arranged match. And quite like that movie, the ingredients that make for a true relationship – trust, love and blessings of the elders – are present in this story too. Perhaps that's why it can be called a match truly made in heaven! Congratulations Shahid and Mira!