Bollywood News
"It Has a Wonderful Message for Today's Couples": Esha Deol on her Comeback Film 'Cakewalk'
The pretty actress is returning to the big screen with a short film called 'Cakewalk' that will release this month on a streaming platform
"It was like I had never gone. Kal hi shooting kiya tha and here I am, back on set," laughs Esha Deol when you ask her how it felt on the first day of the shoot of her film Cakewalk. We are deliberately not using the word 'comeback' here for it's a tiresome term for actresses who choose to lead their lives – personal and professional – on their terms and desires.

But conventionally, a 'comeback' it is, on screen for the new mother who zeroed in on an unusual venture to don the greasepaint again – a 22-minute short film where she plays a Bengali pastry chef who strives to create a space for herself at home and at work. The movie will be released, not on the big screen, but a streaming platform this October. Not that Esha minds the medium. "When you shoot, there really is no difference whether it's a full-length feature or a short film," she says practically. "Of course, it requires incredible talent to establish the character graph and tell an entire story within 22 minutes but it's not difficult if you do your homework well."

It helped that the director who coaxed her out of the sabbatical, post marriage and motherhood, was a friend who knew the family closely, having written mum Hema Malini's much-talked-about biography.  Ram Kamal Mukherjee, journalist-turned-scriptwriter-turned director, however, insists that it was Esha who encouraged him to go behind the cameras. Ram, who has also written the story, had wanted to turn producer but Esha encouraged him to direct it as well since it was his vision and thought that gave shape to the film. And he went about it meticulously.

"Our biggest challenge was shooting at a live location, usually hotels are hesitant to give their kitchen. Since Esha was playing a pastry chef, we needed these big pieces of equipment. Plus the hotel wanted us to finish the shoot within a particular time. Shooting a short film came with its own set of challenges but looking back it was a lot of fun," he says elaborating on the process and planning that went behind the making.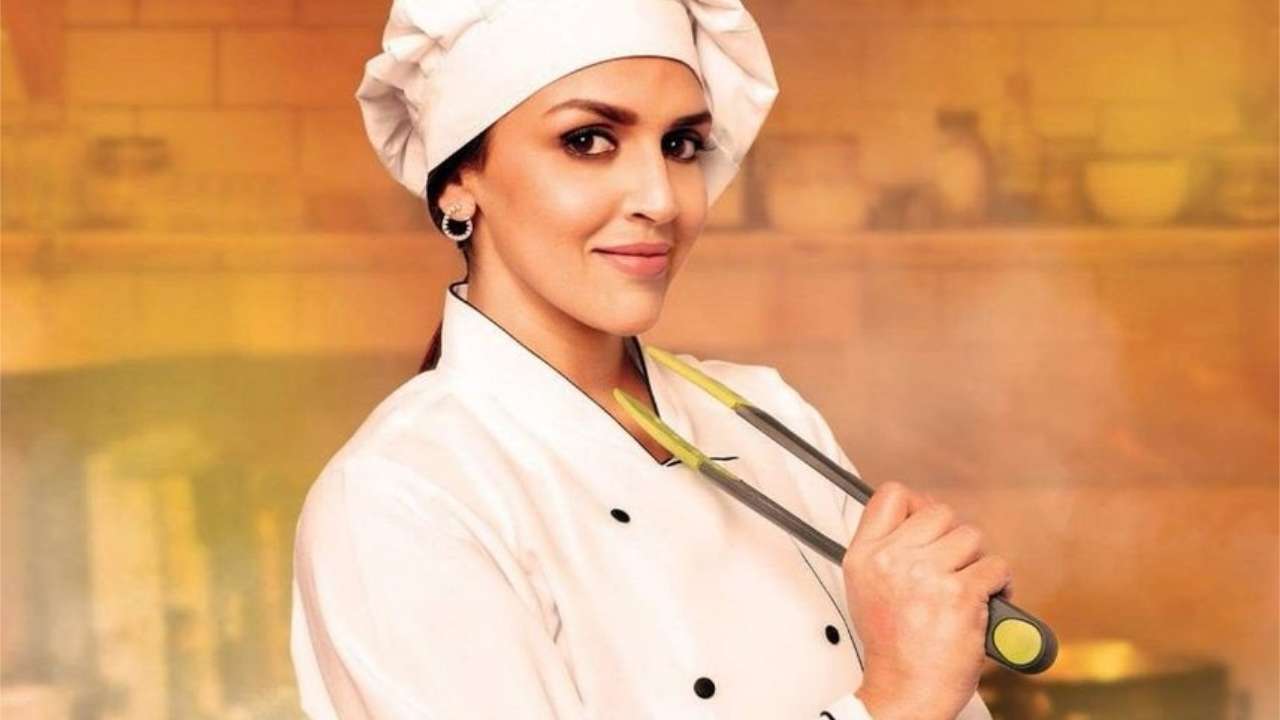 A still from the film
Both Ram and Esha insist that despite the film being set in Kolkata, there are no overt efforts to emphasize the 'typical Bengali' traits such as an exaggerated accent or mannerisms (think Akshay Kumar's oh-so-Bong accent in the recently-released Gold). "It flows naturally since the story is so universal and has a wonderful message for today's couples. We didn't overdo anything," says Esha.

Now that the promotions are on in full force, Esha is being seen out and about quite often. Recently she even walked the ramp with her mother at the Lakme Fashion Week. But only after ensuring it doesn't eat into her family time. She is a hands-on mom who is enjoying every aspect of marriage and motherhood. So even as she travels for promotions and events, one eye is constantly on her phone, connected to home, checking on her baby. "It's full credit to my family and the support system that I have that I can give my all to dance and films when I choose to," she adds.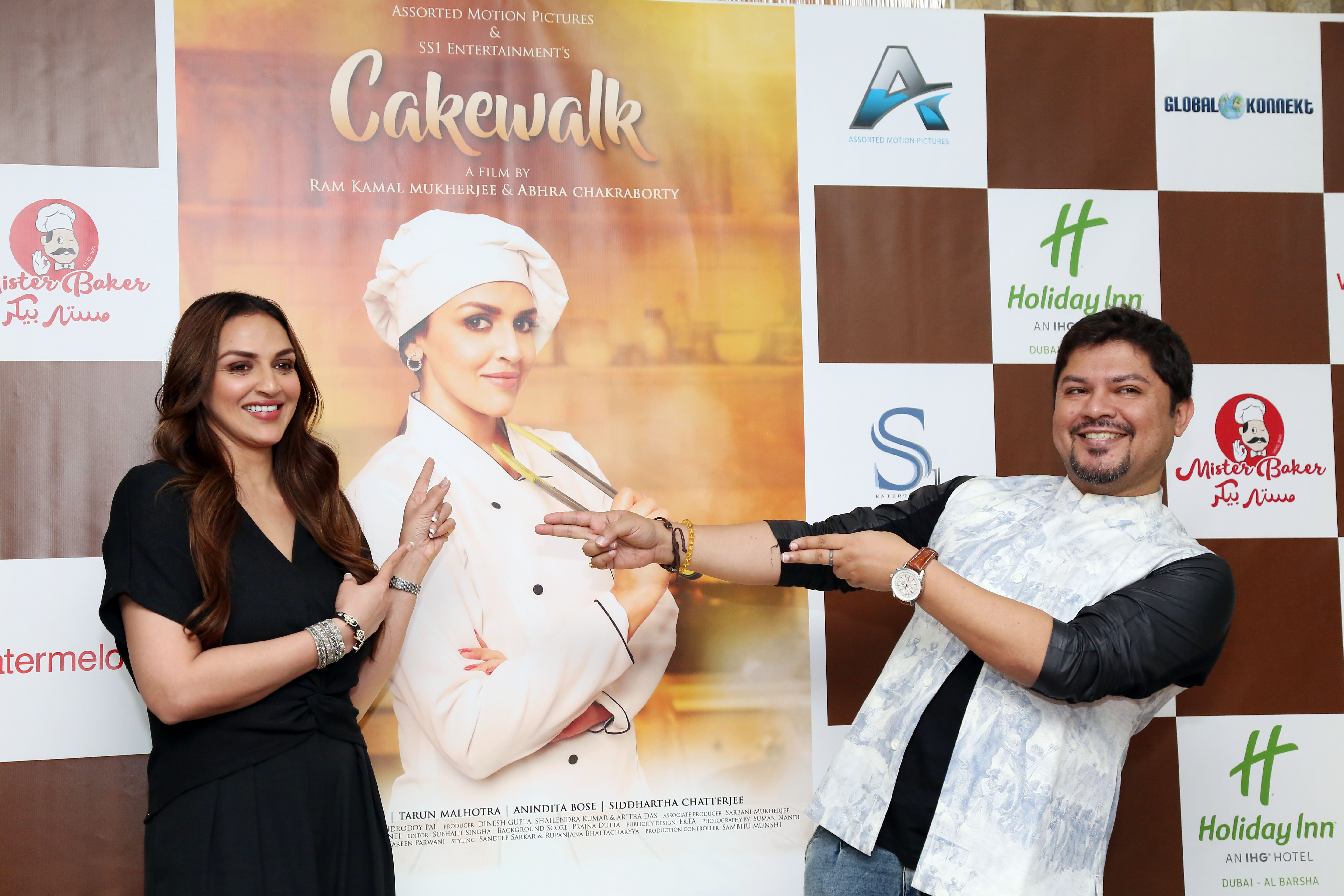 Esha Deol and director Ram Mukherjee at the Dubai promotions
Interestingly, Esha believes in following the rules and striking the right balance between career and home matters. "I really believe that there is a time and place for everything. I wanted to get married and settled at the right time. I feel there is nothing wrong in girls who want to choose marriage and motherhood. I did that, having started acting at 18 and doing all kinds of films! Thankfully, today there is no barrier about shaadi and motherhood when it comes to work. So it makes things really easy."

The big test will come this October when the film finally releases online. Given the clutter in the digital medium now (where virality and social media talking points often matter more than the real content) it will be interesting to see how Cakewalk is accepted. But Esha and Ram believe in embracing the digital medium. "The palette for an actor is huge now. It's a phase of abundance and youth are taking to digital media in a big way. They will draw their parents to watch these films too. It's a great phase for actors like me," says Esha.

So can Cakewalk be the sweet piece that audience will log on and bite into? Just 22 minutes in October will reveal that.