TV/Streaming Reviews
Ishqiya, Episode 2: A Gap Between Hamna and Hamza Begins to Form
In Ishqiya, Feroze Khan and Ramsha Khan's characters, Hamza and Hamna, begin to grow apart as Hamna finds herself unable to confide in Hamza due to his possessive nature
Ishqiya is a show that has a lot of eyes trained on it due to the star cast.  With the likes of Feroze Khan, Ramsha Khan, Hania Amir and Gohar Rasheed headlining it, the show also has veterans like Shabbir Jaan, Khalid Anum and Seemi Pasha in it.  With Badar Mehmood, the man behind Cheekh and Balaa, helming this project, it promises to be something different, if nothing else.  With one episode already down, episode two delves further into Hamza and Hamna's love story.
While episode 1 built the foundation for several relationships, such as Hamna (Ramsha Khan) and Hamza's (Feroze Khan) romance and Siddiqui's (Shabbir Jaan) relationship with his daughters.  Episode two carries the storyline further.  However, there is a complaint with which the writer has chosen to propel this story forward – much of episode two focuses on Siddiqui's illness and the girls' shock over their father's secrecy.  While the viewer needs enough information to understand Hamna's decisions, the pace slowed down a great deal in episode 2.
Viewers see the girls react to Siddiqui's illness and Rumi (Hania Amir) has a vocal reaction, angry at her father for shielding the girls from the truth simply because they are girls.  She screams and fights until her protective, but loving father relents and promises to rectify his ways.  The bond between Siddiqui and his daughters is clarified here – while the man seemed overly authoritative in the first episode, here it becomes clear that he loves his daughters and expresses that love openly, but simply has some barriers of respect in place.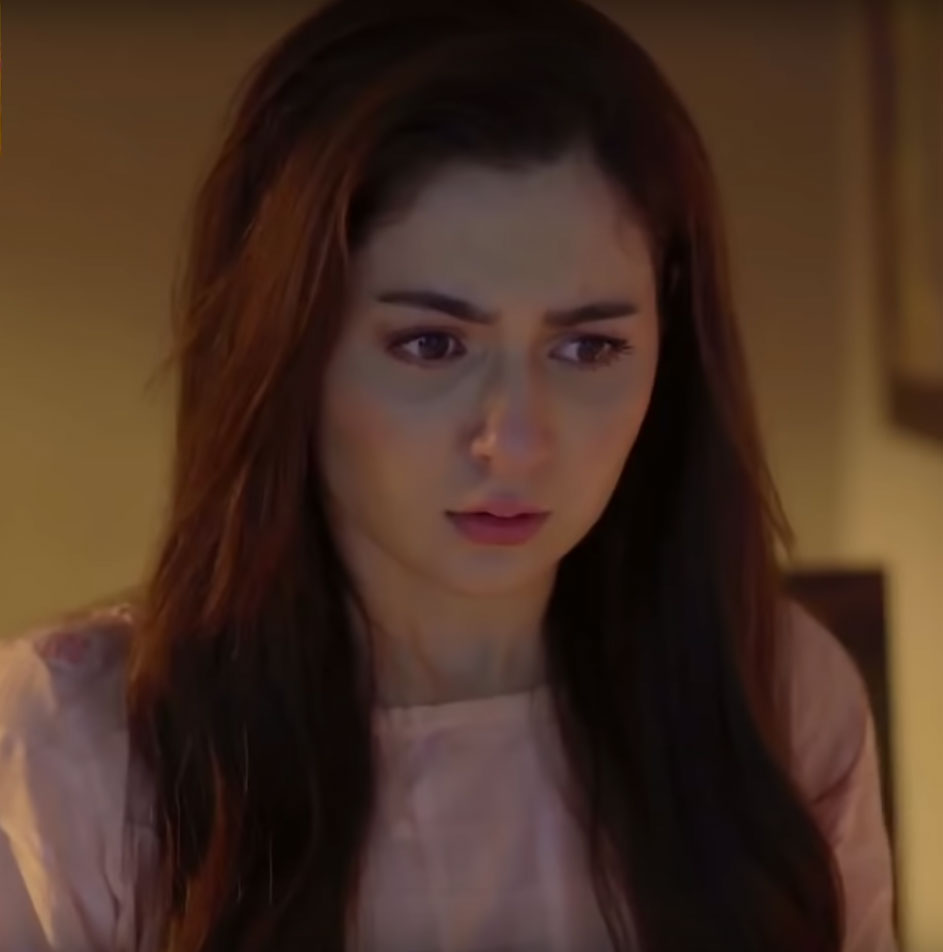 These barriers are what stop Hamna from confiding in her father regarding her love interest.  That being said, it's frustrating to watch how Hamna mutely goes along with whatever her father suggests, despite being asked to share her thoughts on it by her father.  Worried about his health, she agrees to marry Azeem (Gohar Rasheed).  Again, this is frustrating, because her father is asking her opinion and she could very well live a happy life with the man she loves if she simply admits it.  Ramsha Khan's acting was very confident in episode 1, however in episode 2, it carries a heavy "Kaisa Hai Naseeban" hangover with her timid act.  Hania Amir and Shabbir Jaan own this track with their powerful performances and chemistry together as father-daughter.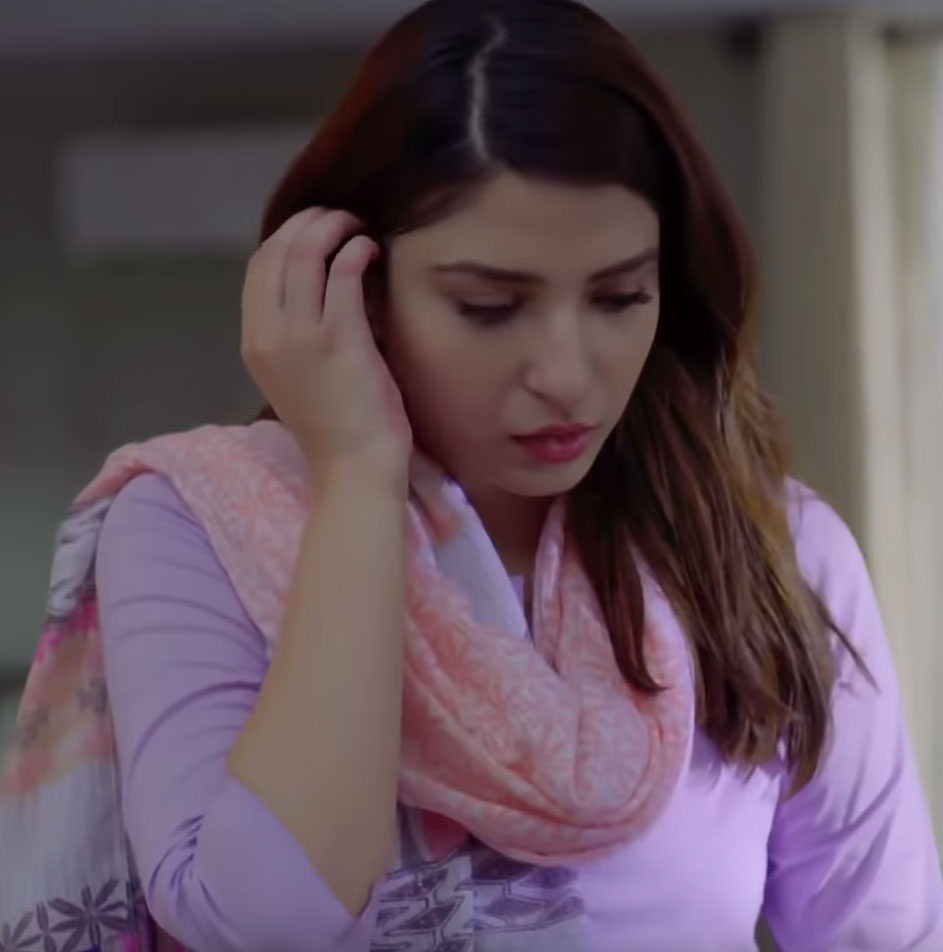 On the other end, Hamza worries about Hamna, who is unable to confide in Hamza as she recognizes his possessive streak and fears his actions.  While this part is realistic given that viewers have even seen Hamza's passion and how it can take a negative turn quickly, Hamna's silently going along with things does not sit well.  Feroze Khan as Hamza is not a role new to Feroze – he's played the obsessive lover before (and well) in Khaani and Gul E Rana.  But it is a role that Feroze excels in playing and here is no less.  Hamza exudes romance when talking about Hamna, but with that romance lurks a certain level of obsession, one that even worries his father (Khalid Anum), who notices that his son's nature is the opposite of his laid-back one.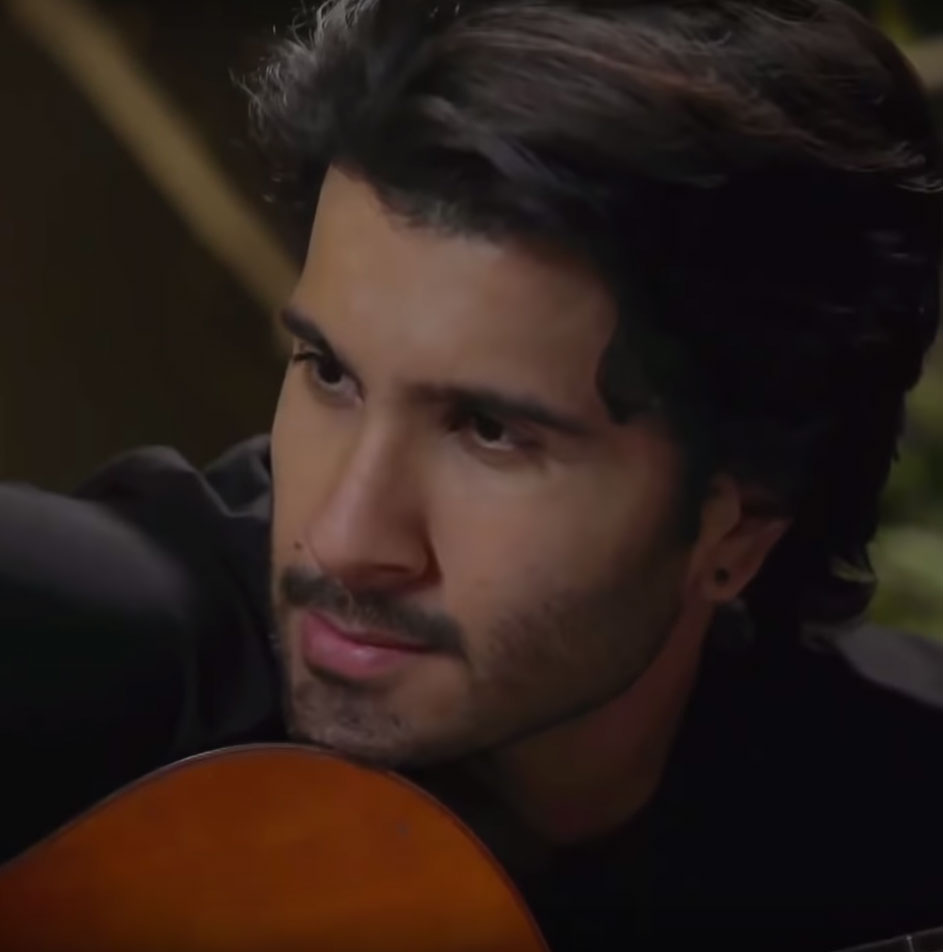 It will be interesting to see how the story moves forward from here.  It's also different to see Gohar Rasheed in a soft, kind role after a long time as he's done mostly negative roles in recent years.  Coming to criticism, one hopes Ramsha Khan's character does not remain one-dimensional without a voice and fights for something – even if it's her decision to step away from Hamza.  The greatest flaw is that blaring background music, which takes away from many scenes and drowns out the dialogue.  If this issue is rectified, Ishqiya could potentially be a winner.  Let's wait and watch!