Celebrities
Isha Ambani's Cute Childhood Pictures Will Light Up Your Day
Isha Ambani is the only daughter of the billionaire Mukesh Ambani and wife Nita Ambani. She is an Ivy League graduate with many accomplishments
Isha Ambani, the billionaire heiress to one of the biggest business empires in the world, is a strong and independent woman in her own right. Despite being born in immense wealth, Isha MAbani has always stayed grounded. She and her twin brother Akash were born through IVF after seven years of their parents' marriage. Also, Isha Ambani was the only daughter hence she has always been a favorite of her grandfather and other family members. Her grandfather Dhirubhai Ambani never started his day without looking at Isha's photograph which always rested in his wallet. According to Nita Ambani, the only thing that can melt Mukesh Ambani's heart is Isha's smile.
A collection of Isha Ambani's unseen childhood photos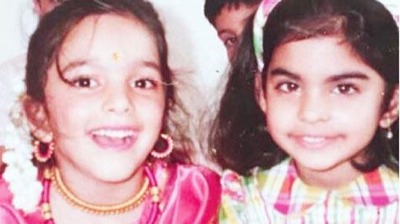 Isha Ambani with a friend
Here is a collection of some of the photos from Isha Ambani's childhood which are realtively unseen. Despite the wealth, the Ambanis are known to retain their traditions and family values. Isha Ambani has only carried forward the family legacy despite being schooled in one of the ebst universities in the world. The Ivy League graduate from Yale and Stanford is one of the key directors in Reliance Industries Limited.
Little Isha can be seen kissing her twin brother Akash as daddy Mukesh Ambani smiles while mommy looks down.
Isha and Akash childhood picture attached)
This picture is from the happy family times when both Mukesh and Anil Ambani lived with their parents at the Sea World Building. Dhirubhai Ambani can be seen holding the hand of Kokilaben which also explains their bond.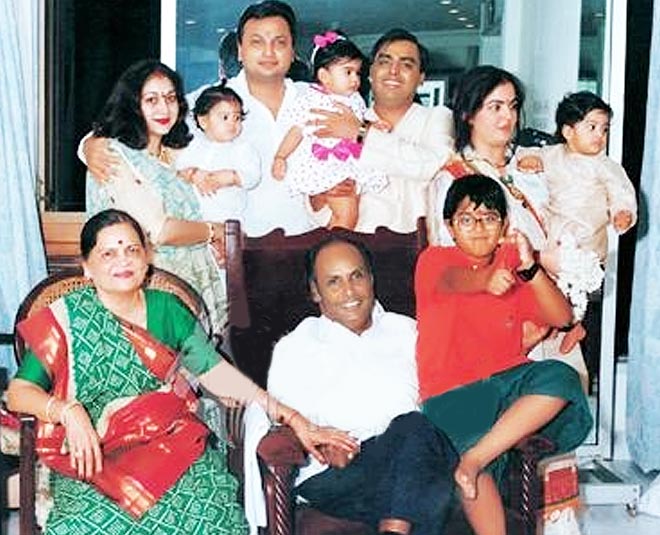 In the second picture, all children of Dhirubhai Ambani, including his dauhghters are standing and posing for a happy family picture.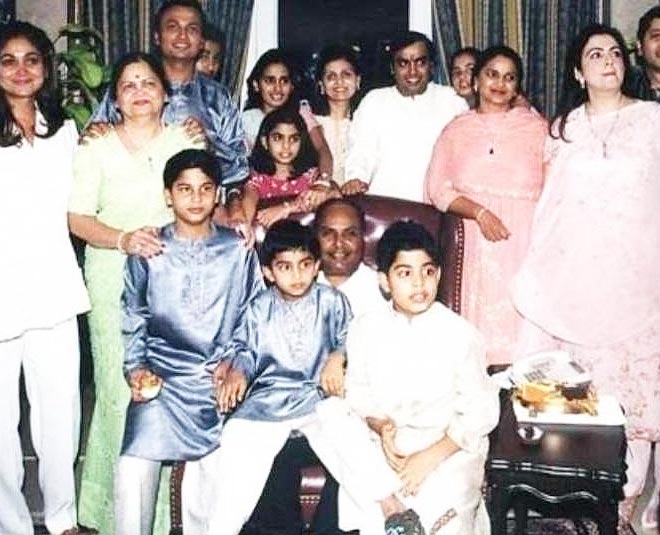 Dhirubhai Ambani looks the happiest as he holds Isha.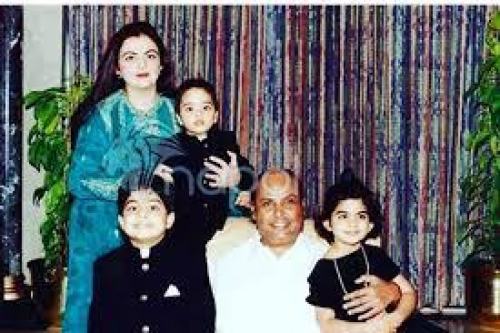 The family can be seen smiling and laughing while posing for a picture. Isha Ambani can be seen wearing white frock while mother Nita Ambani holds the youngest son Anant.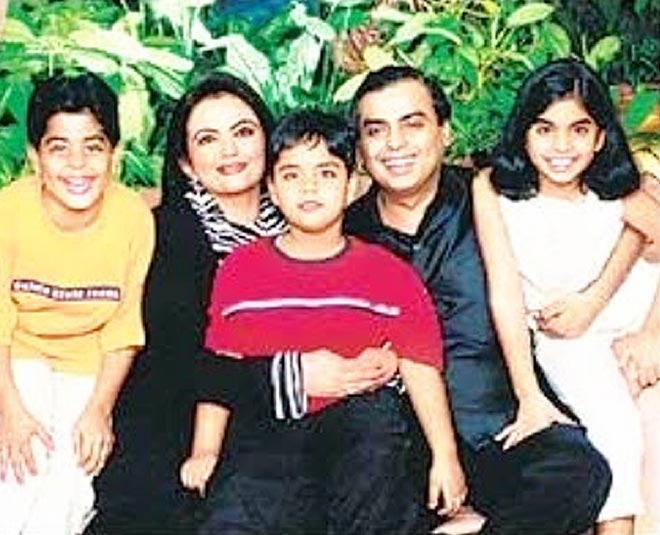 Not many people know that Isha Ambani and the actress Kiara Advani are childhood friends. In this throwback picture shared by Kiara on her wedding, Isha can be seen wearing a rainbow-colored frock while little Kiara is dressed up ina traditional outfit for a stage performance.  
Isha Ambani lived a normal childhood despite having all the wealth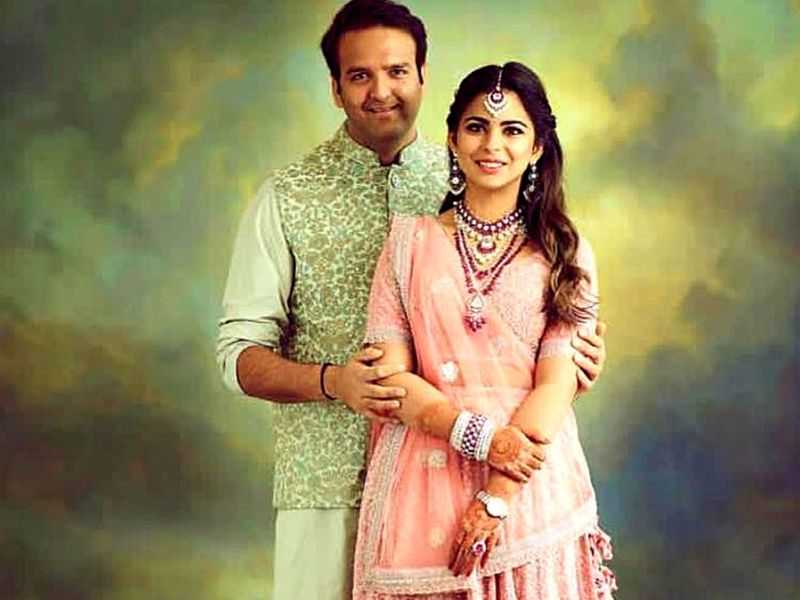 Isha Ambani with her husband Anand Piramal
According to Isha Ambani, she lived a very normal childhood. Her mother was a strict disciplinarian who made sure that her children did not lose touch with reality. Nita Ambani made her children travel through the local public transport to their maternal grandparents' place. When Isha and Akash would visit India during their holidays, their mother made sure that the children made their own beds after waking up.
Isha Ambani is a beauty with brains and is a highly accomplished young woman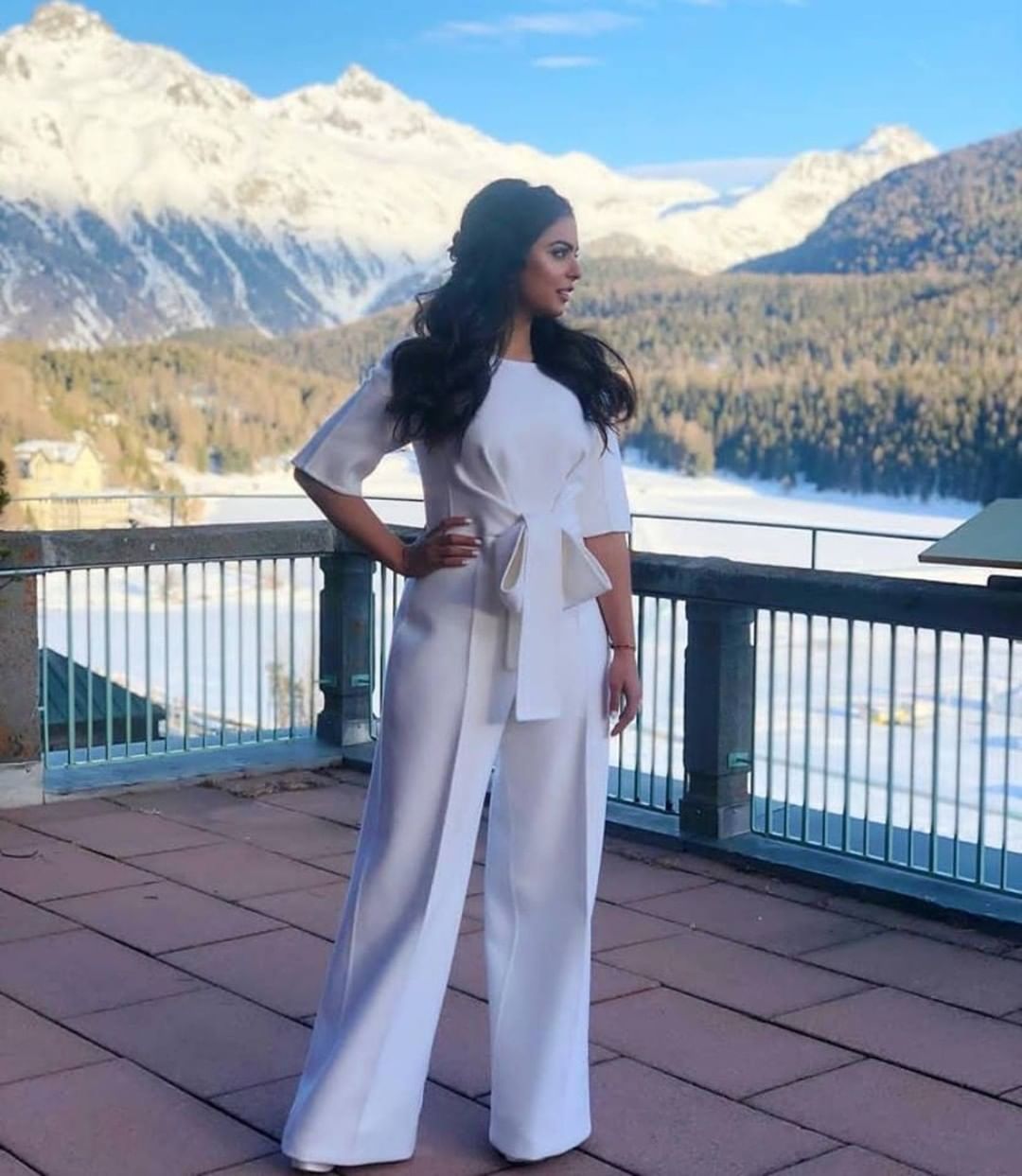 Isha Ambani is an accomplished young woman who has always shone brightly on the academic front. She completed her schooling from Dhirubahi Ambani International School run by her mother Nita Ambani. She did her undergrad degree in Psychology and Asian Studies from Yale. After graduating, Isha Ambani worked  as a business analyst with the famous business consultants  McKinsey & Company in New York.  She later went for an MBA dehgree at Stanford Business School which is also her father's alma mater. Isha Ambani taught at a nursery in Stanford and made her educationist mother Nita Ambani proud.