Bollywood News
Isha Ambani and Radhika Merchant Are BFF Goals and Here's Proof
Radhika Merchant has been so well accepted by the Ambani family that not only is she spotted at every function that happens in India's richest family, but also happens to share things with Anant's sister Isha Ambani
Mukesh Ambani and Nita Ambani have three children – Akash Ambani, Isha Ambanfi and Anant Ambani. While Akash married his childhood sweetheart, Shloka Mehta on March 9, 2018 and Isha Ambani tied the nuptial knot with Anand Piramal on December 2018,  it looks like now it's Anant Ambani's turn. Anant Ambani is reportedly head-over-heel in love with luxury industry doyenne, Radhika Merchant. Though neither one of them have confirmed the relationship, pictures of Anant and Radhika going out on dates and 'family snaps' don't lie, eh?
Radhika Merchant has been so well accepted by the Ambani family that not only is she spotted at every function that happens in India's richest family, but also shares a diamond necklace with Anant's sister Isha Ambani. Cute, isn't it?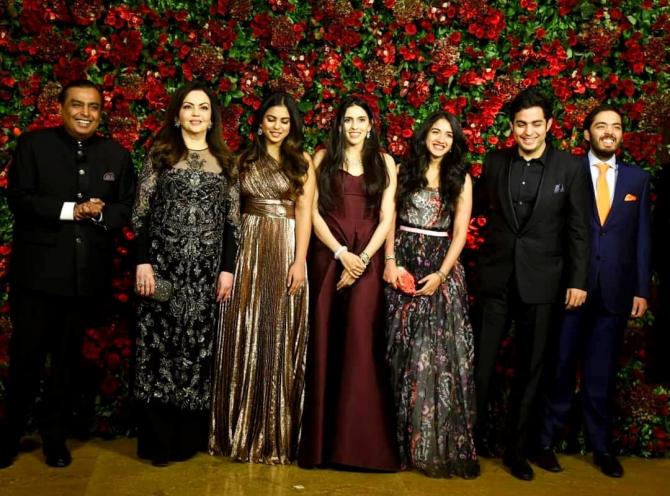 Radhika Merchat with the Ambani family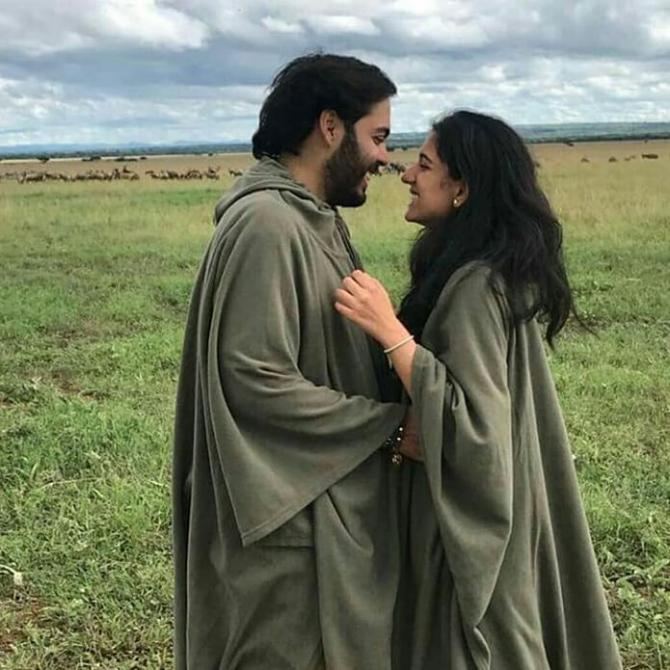 Anant Ambani and Radhika Merchant
Last year, on October 29, 2018, before the grand wedding of Isha Ambani with Anand Piramal, the Ambani family hosted a Ganesh Puja at the Ambanis' residence. Donning a heavy, blush pink lehenga with a stunning diamond necklace and earrings, Isha Ambani looked like a dream that day. Let's fast-forward to March 9, 2019 when Radhika was spotted wearing the same diamond jewellery at Akash Ambani and Shloka Mehta's wedding. Looks like the future sis-in-law, Radhika Merchant and Ishan Ambani are close and share things like BFFs.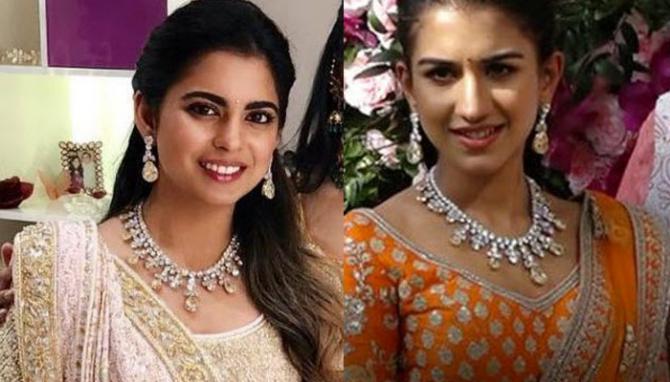 Isha Ambani and Radhika Merchant
When it comes to weddings, trust the Ambanis to show what grand celebration is and they will never disappoint you.After the recent Ambani wedding, it wouldn't be wrong to say that Isha Ambani's wedding with Anand Piramal and Akash Ambani's wedding diamond princess Shloka Mehta were probably two biggest, most grand weddings of the decade.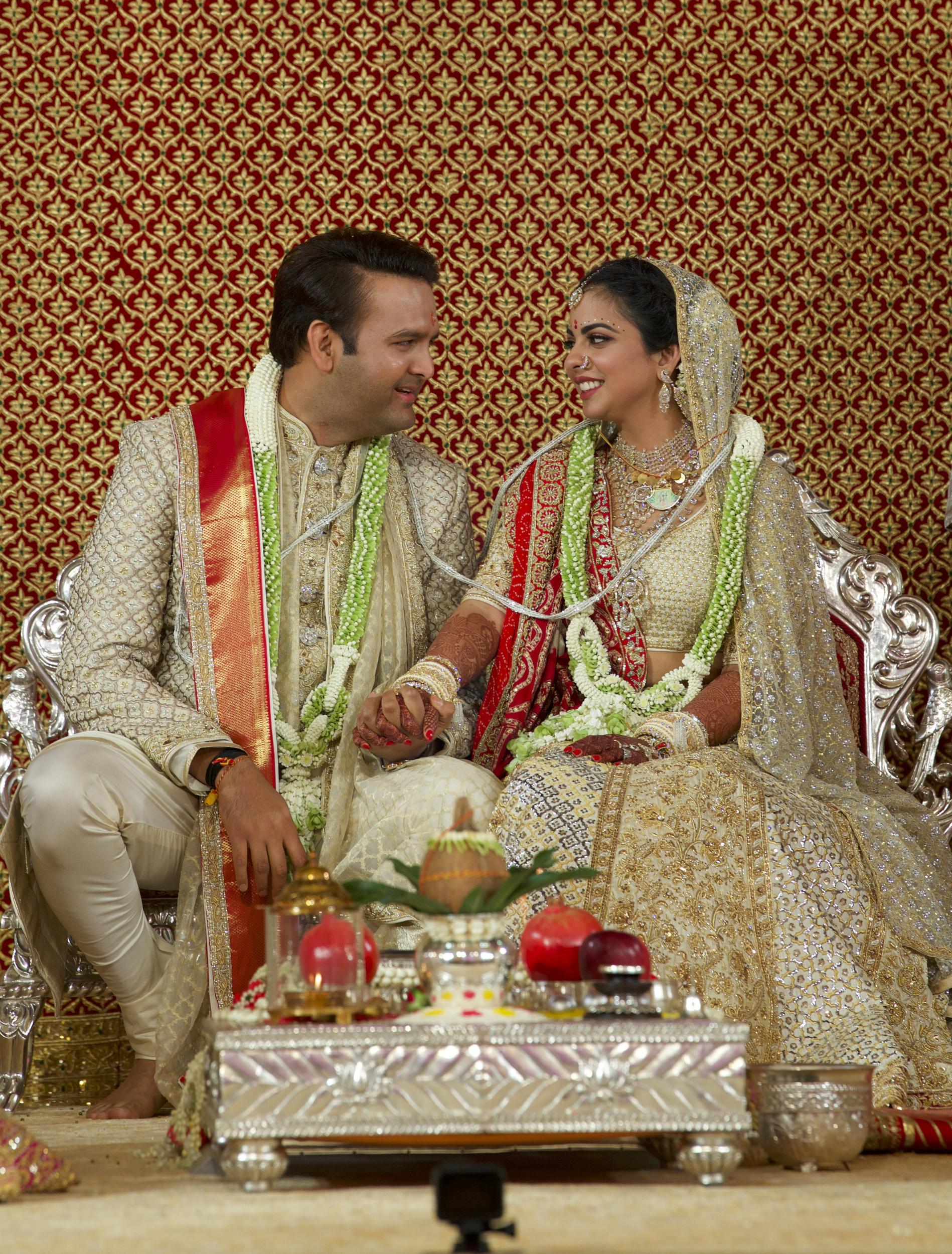 Isha Ambani's wedding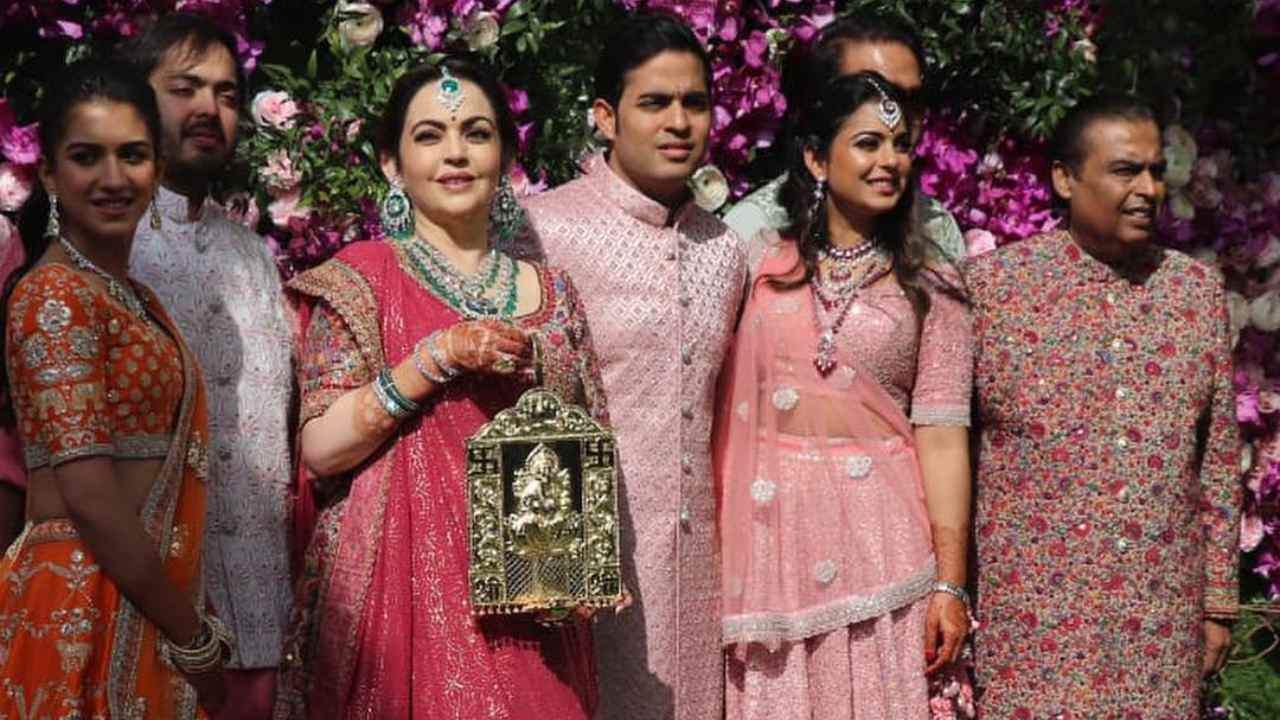 Akash Ambani's wedding
Apart from the grandeur décor and many Bollywood biggies attending the celebrations, Beyonce and Maroon 5 too performed at the wedding making it an even bigger event. Clearly, the Ambanis didn't shy away from dropping humongous amounts of money on both the weddings. It is safe to say that the videos and pictures from the weddings are still making a buzz ever since they surfaced the internet.  The big question: How big will Anant Ambani and Radhika Merchant's wedding - whenever it happens - be?