Celebrities
Is Sidharth Shukla The Winner Of Bigg Boss?
Twitter users pointed out how Sidharth Shukla gets away with bad behaviour leading to speculation that he might be the winner of the reality show
Even if you are not a fan of Bigg Boss this season's antics couldn't have escaped you. Shockingly the host Salman  Khan, known to be fair to the contestants and frequently seen pulling up male contestants for their ungentlemanly behaviour, is this time seen giving television star Sidharth Shukla an incredible amount of leeway for obnoxious  behaviour.
The buzz in the entertainment sectors is that Shukla, who was seen in the successful series Balika Vadhu (aired on the same channel Colors as Bigg Boss) and was seen in Karan Johar's film Humpty Sharma Ki Dulhaniya trying to make a vain attempt to transit to the large screen, is probably the winner of this season's Bigg Boss. And there are reasons for this.
Sources say Shukla is the "clear winner" here. No matter what he does, how he behaves, he gets away with it, with the full support of host Salman Khan. On Twitter  "biasedhostSalmanKhan" trended after he allowed Shukla to get away with manhandling a female contestant.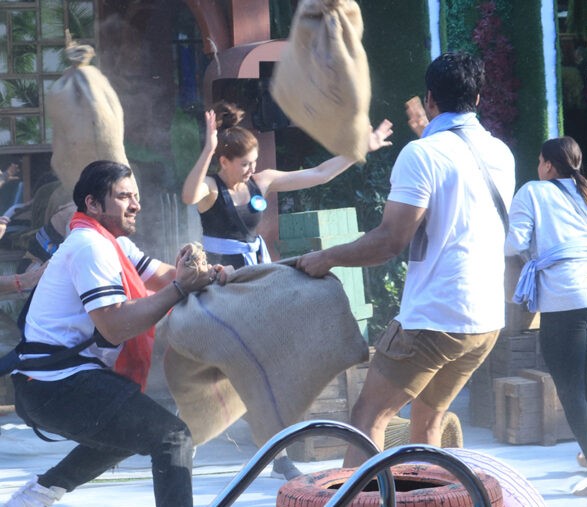 One disgusted Bigg Boss viewer wrote on social media, "Why is Salman so biased? Why doesn't he ever scold Sidharth Shukla for being so aggressive and disrespectful. Why has Salman never praised how well Paras is playing? Why is he after Paras and Mahira only"
Another angrily wrote, "What Message is given by #BiggBoss13 to world IF A MAN IS AGGRESSIVE A GIRL SHOULD STAY AWAY WITH THAN MAN & DON'T TRY TO COMPETE WITH HIM Being Aggressive is Justified by makers. Such a shame."
As far as Sidharth Shukla being a pre-decided winner, a former Bigg Boss winner completely disregards this theory, as she comments, "There's never such a thing as a pre-decided winner for Bigg Boss, you may agree or disagree with the contestants inside, but the channel and the show is always going by what the audience likes and eventually the winner will be whoever is the audiences' favourite."
Let's wait and watch what happens in the show. Meanwhile, Salman is yet to respond to the accusation that he is favouring Sidharth Shukla.