Celebrities
Is Kylie Jenner Really Dating Drake?
Kylie Jenner attended the birthday party of Canadian rapper Drake a few weeks after her breakup. Here are the details of what happened there.
The beauty mogul Kylie Jenner and her rapper boyfriend Travis Scott broke up only a few weeks ago but the rumors have started building again. Kylie Jenner recently attended the birthday party of the 33-year-old musician Drake where the speculations developed about their chemistry. Drake's 33rd birthday party was held at Goya Studios in Hollywood where the two were apparently into each other. According to a source at 'Us Weekly', Kylie spent most of her time around Drake and his friends. Although the two did not dance together, they were around and seemed to have a 'connection'.
According to another source, Kylie Jenner and Drake seemed very comfortable around each other as they laughed and danced the night away.
According to page Six, Drake is a quenssitential gentleman who likes to make his guests comfortable. The friendly vibes and chat were hence nothing more than a host making everyone comfortable.
Kylie's ex boyfriend Travis Scott, with whom she also shares a daughter named Stormi Webster, somehow did not seem comfortable with rumor. The couple broke up a few weeks ago following the cheating rumors about Travis Scott. However, Travis wants to make things work again as they share a child and home in Beverly Hills. Travis Scot is also good friends with drake and expects that the good time Kylie Jenner and Drake shared was just good time.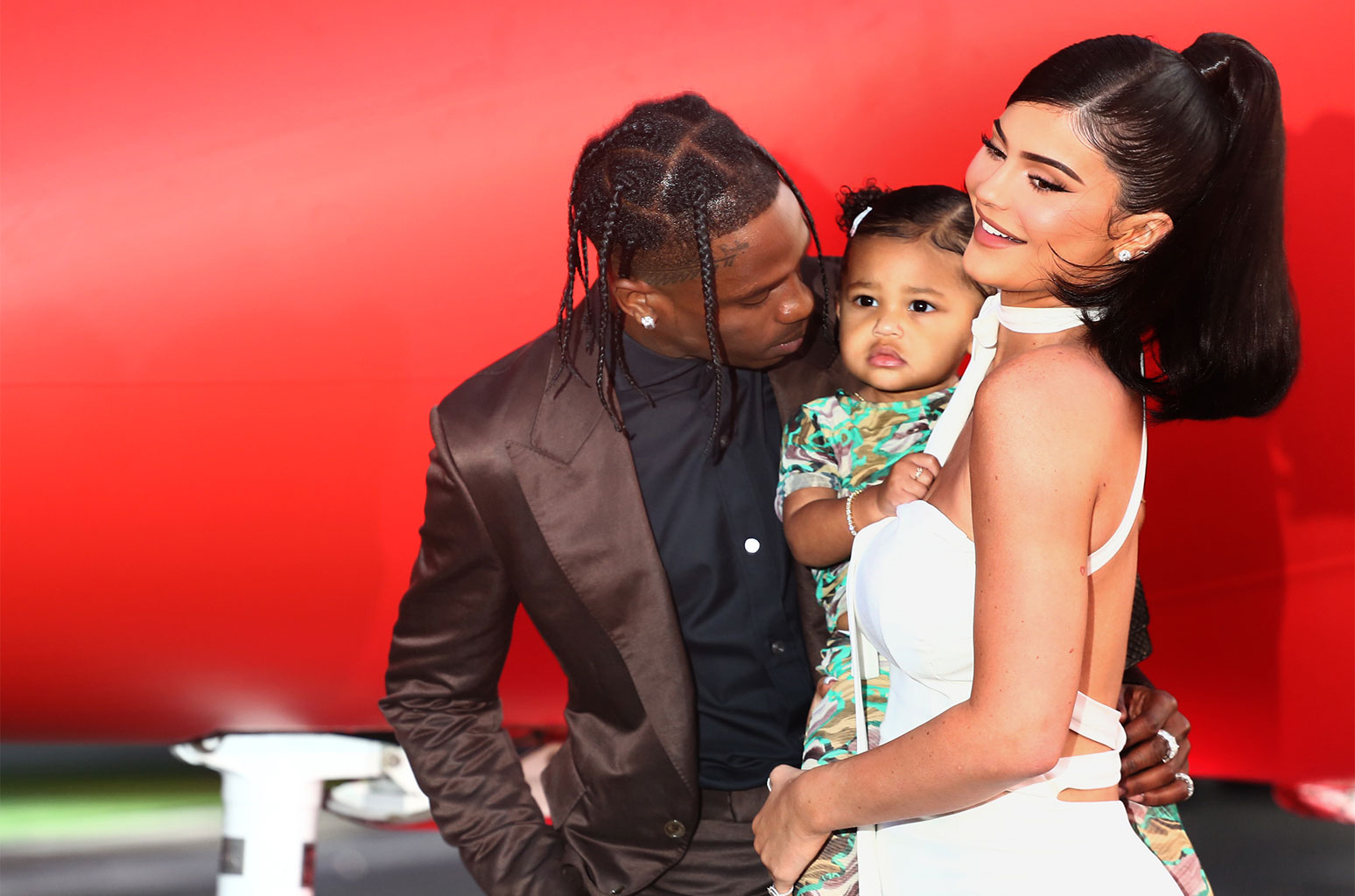 Travis Scott, Stormi Webster and Kylie Jenner
Kylie Jenner, the world's youngest billionaire, rose to fame with her 2007 reality show 'Keeping Up With the Kardashians' in 2007 along with her sisters and mother. In 2012, Kylie and her sister Kendall Jenner launched their clothing line. Kylie Jenner started her makeup line called 'Kylie Lip Kit' which she renamed to 'Kylie Cosmetics' in 2016. Kylie Jenner is one of the most followed celebrities on the Instagram and was declared among the world's most influential teens in 2014 and 2015.