Irrfan Khan is Back. The Actor Spotted at The Airport Looking Fabulous!
Irrfan Khan looks fit and fabulous as he exited the airport, the actor will reportedly start shooting again
Irrfan Khan's return has been eagerly awaited by his fans and friends from Bollywood. The actor, who was undergoing treatment for cancer in London had stalled all his projects and had virtually disappeared from the social scene. Unlike Sonali Bendre who has also been undergoing treatment for cancer in the US, Irrfan had not shared too many details of the stages of his treatment or his looks. It was only through his friends and associates that one got to hear about his progress.
However, in news that will no doubt make his fans happy, the actor is back in town and appears to be fit as fiddle. Irrfan was spotted at the Mumbai airport, reportedly back from London. Dressed in a bright pink T-shirt, denims and a floral shirt thrown casually over his shoulders and a hat, the actor was seen looking fit and handsome. He seems to have regained his weight and energy levels. For once, Irrfan did not mind getting photographed, unlike a few months ago when he clearly appeared uncomfortable with the paps around.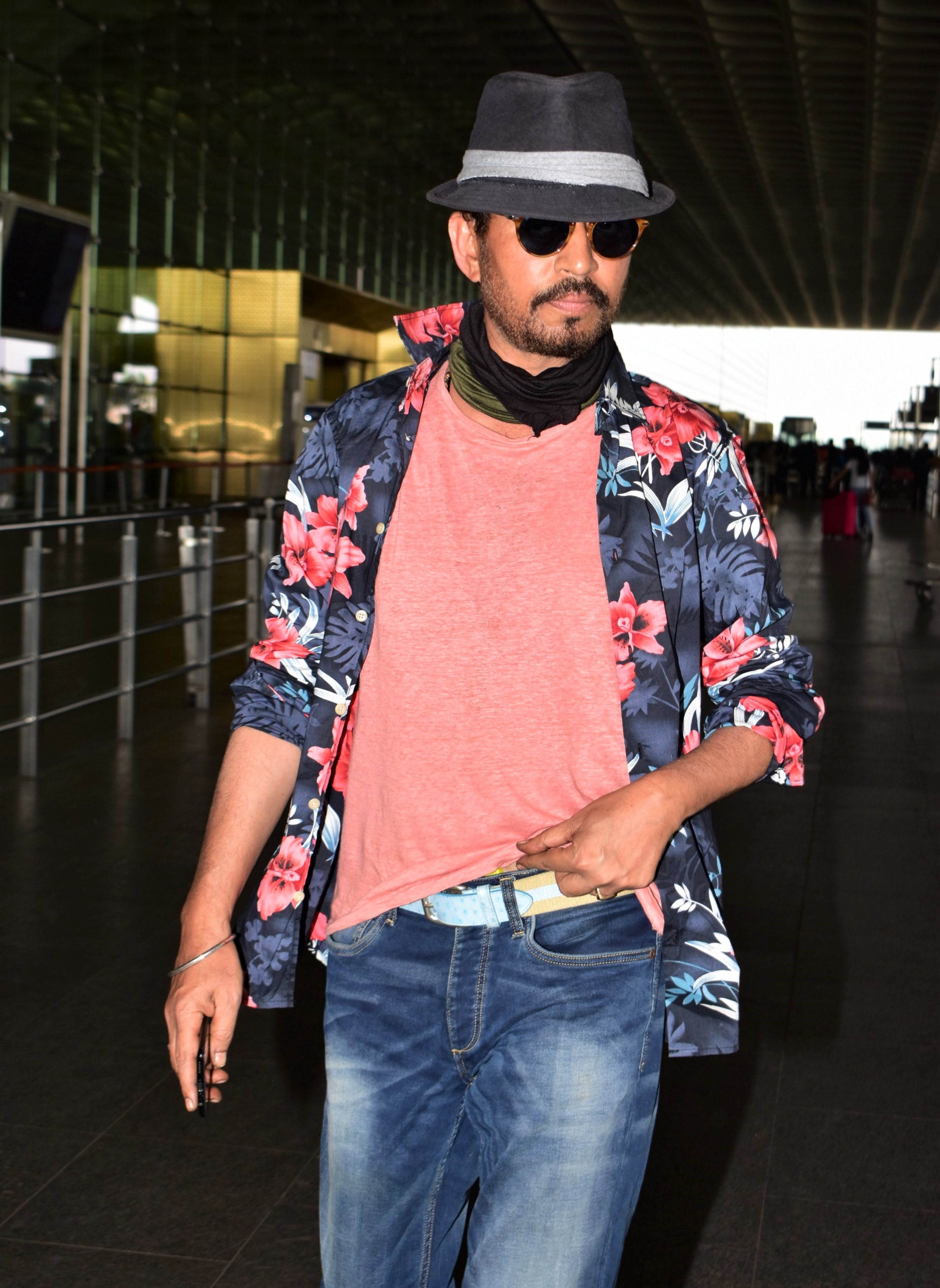 To commemorate his return, Irrfan shared this sweet and thoughtful message for his fans on his Twitter.
April 3, 2019
There have been innumerable rumours of Irrfan beginning his shoots again though none of them could be confirmed. It was said that he would be starting work on the sequel to his 2017 hit Hindi Medium, which co-starred Pakistani actress Saba Qamar.  It was said that Kareena Kapoor Khan would be his co-star in the sequel.
Irrfan was last seen in Karwaan, along with Tollywood superstar Dulquer Salman and Mithila Palkar, released in 2018. Whether Hindi Medium 2 will be his big comeback film, remains to be seen.