Bollywood News
Irrfan Khan All Set to Resume Work After Cancer Treatment, Reportedly Opposite Kareena Kapoor Khan
Irrfan Khan is back in town and is all set to start shooting for Hindi Medium 2. Reportedly, the first shooting schedule with Irrfan Khan and Radhika Madan is supposed to kick start in Rajasthan next week
After almost a year from when Irfan Khan revealed that he had been diagnosed with the NeuroEndocrine Tumour and flew to London for treatment, the actor is back in town and appears to be fit as a fiddle.
March 16, 2018
The actor, who was undergoing treatment for cancer in London, had stalled all his projects. While he returned to India a few times after that, it was a picture of him exiting producer Dinesh Vijan's office on March 15 this year that sparked rumours of a comeback, which now appears to be true
Later, speaking to Indian Express, Dinesh Vijan had spoken up about the casting of the film saying that Irrfan is back and ready to star in the sequel. He further added that they are currently putting finishing touches in the script whereas any confirmation has yet to be announced formally. Irrfan is, however, back in the city, said Vijan.
March 16, 2018
However, after much anticipation, the actor is all set to start shooting for Hindi Medium 2 next week with Radhika Madan joining the cast as his daughter. Reports have been making rounds that Kareena Kapoor Khan would appear opposite Irrfan as a 'tough cop'.
Apparently, the first shooting schedule with Irrfan Khan and Radhika Madan is supposed to kick start in Rajasthan next week, as per the report in Mumbai Mirror. "Irrfan and Radhika started prep a while ago and are looking forward to kick off the first schedule in Rajasthan. It's an important portion after which they will take off for the international schedule. It was initially planned to be set in the US but will now take place in London for which the team recently conducted a recce," a source close to the development informs.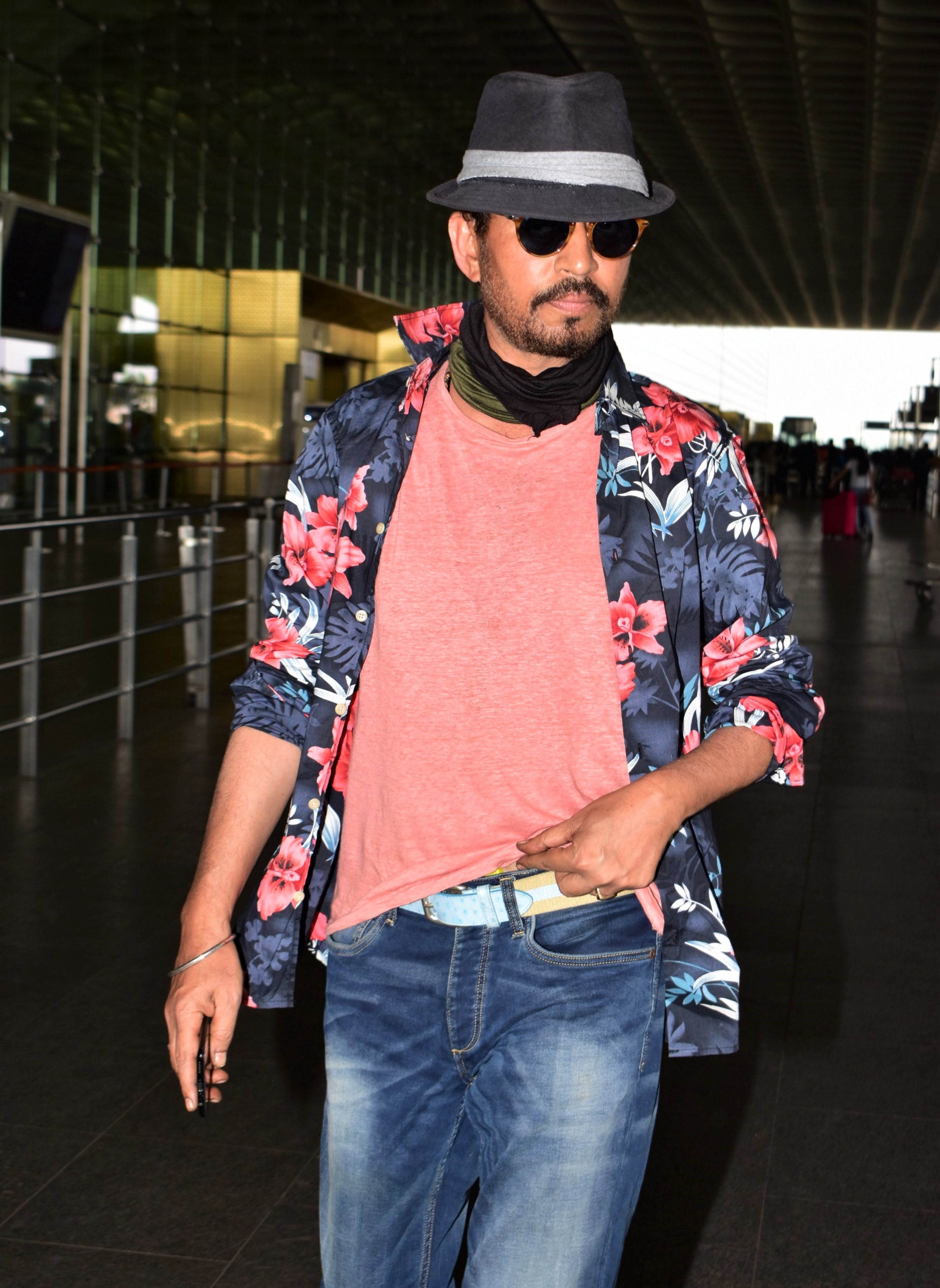 A day after he was spotted at the Mumbai airport, Irrfan took to his Twitter handle to share this sweet and thoughtful message for his fans. "Maybe somewhere in the pursuit of winning, we forget how much it means to be loved. In our vulnerability, we are reminded.  As I leave my footprints onto these steps of my life, I want to pause to be grateful for receiving your immense love and support, it soothed me in my process of healing. So, I travel back to you, thanking you from the bottom of my heart", he wrote.
April 3, 2019
According to a report, the film would be shot in the United States. A report in Asian Age made this claim, stating that the story revolves around the daughter, played by Radhika Madan. The character of the daughter sees a story arc where she's gone to the United States for higher education and Kareena Kapoor Khan will be Irrfan Khan's love interest.