Celebrities
Iqra Aziz Wants Makeup to Walk With Her
Iqra Aziz started her career five years ago in 2014. Today she is one of the most successful names of the industry
Iqra Aziz is one of the most successful actresses in Pakistan. At the age of only 22, Iqra Aziz has carved a niche for herself which many actors and actresses take ages to create. She has been a part of some of the most successful television shows like Suno Chanda, Ranjah Ranjha Kardi, and many others. Iqra Aziz is always full of life and also wants her social media to depict that side of hers. Although for her casual looks Iqra Aziz does not do much makeup, the girl loves dressing up once in a while and is therefore considered a favorite by many designers.
Iqra Aziz recently took Instagram to post a dressed up selfie with her makeup artist  Qasim Liaqat. Dressed in a plum velvet outfit, Iqra Aziz looked radiant with dramatic eyes and nude lips while smiling for the selfie. In this post, she also revealed her take on the purpose of makeup. According to Iqra Aziz, 'Makeup should never precede you, but walk with you.' She was all praise for her makeup artist Qasim Liaqat calling him a 'magician.'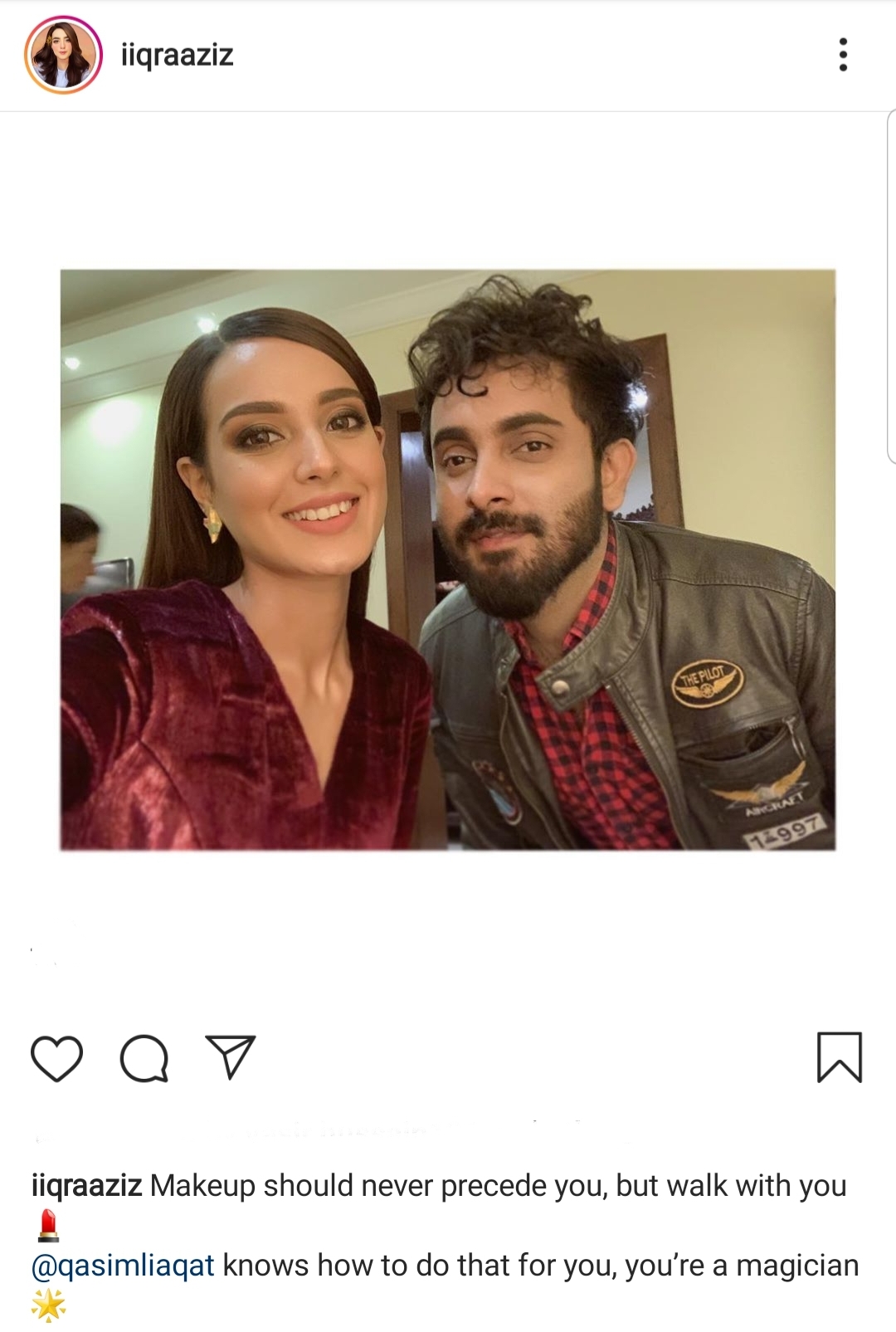 Recently, Iqra Aziz won the Best Actress Award at the International Pakistan Prestige Awards in Norway. However, she was not present there hence fiancé Yasir Hussain picked the award on her behalf. Yasir Hussain also won the award for the Best TV Presenter.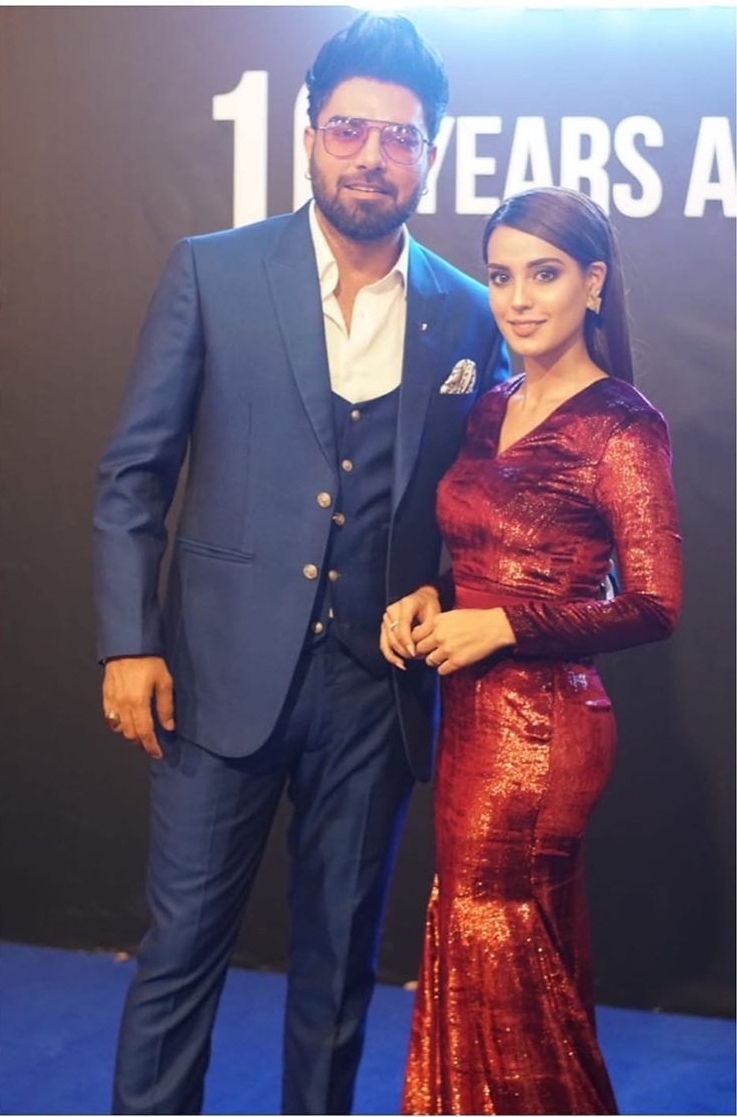 Iqra Aziz and Yasir Hussain
Iqra Aziz is engaged to the actor and host Yasir Hussain. The two created a stir when Yasir Hussain placed a ring on Iqra Aziz' finger during the Lux Style Awards. It was later revealed that the two had made it official among their families some months ago. They only made the announcement public on Lux Style Awards. Iqra Aziz started her career in 2014 with playing a supporting role in drama ' Kissey Apna Kahein' and never looked back. She rose to fame with her famous drama 'Suno Chanda'.Iqra Aziz won critical acclaim for her intense portrayal of 'Noori' in drama 'Ranjha Ranjha Kardi' starring opposite Imran Ashraf.