Celebrities
IPL 2020: A look at the high net worth celebrity team owners
Stars like Shah Rukh Khan and Preity Zinta have their share in the league
As the 13th Indian Premier League gets ready to hit our TV screens in just 3 days, cricket fans across the globe are gearing up for another year of action packed sport. This year the tournament is being held in the United Arab Emirates, across Abu Dhabi, Dubai, and Sharjah due to the increasing number of coronavirus cases in India.
New rules and guidelines have been set in place by The Board of Control for Cricket in India (BCCI) which allow cricketers to play in a bio secure, covid safe environment. With the star studded IPL players already making their way to the United States of Emirates, their famous Bollywood owners are to follow. We take a look at some of the Bollywood celebrities who have a stake in the game. Read on to see which famous faces are affiliated with the 8 teams competing in the Indian Premier League.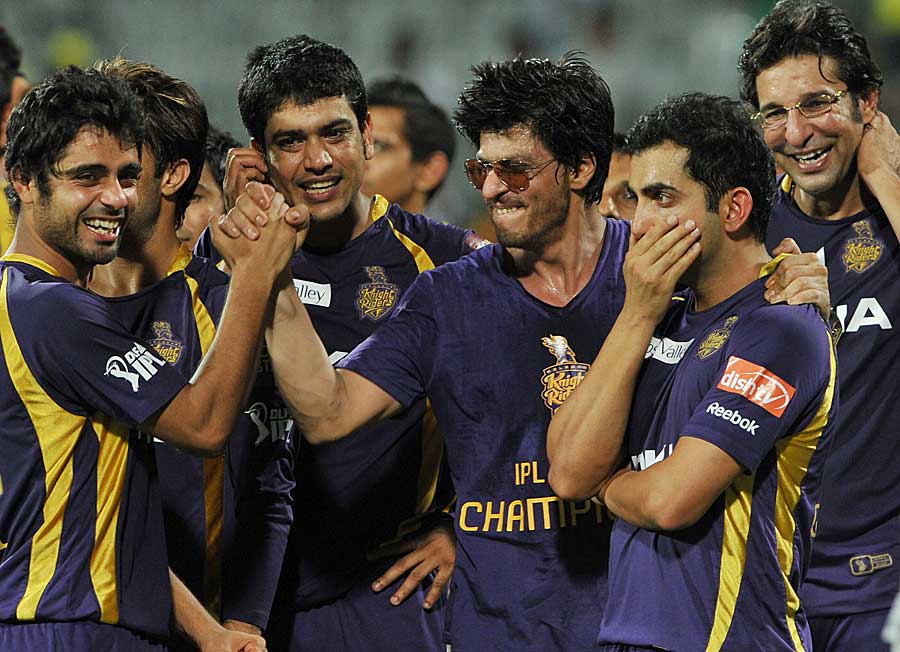 Shah Rukh Khan
Team: Kolkata Knight Riders
This team franchise is co-owned by none other than actor, Shah Rukh Khan. While the Bollywood star has no official connections to Kolkata, the 600 million dollar investment helped to boost their profile, get some big name players and saw them qualify in their first ever 2011 IPL playoffs. A year later, their success skyrocketed and they became IPL champions, defeating the Chennai Super Kings in the final. Another win against Kings XI Punjab in 2014 saw them take the champion title again, and so far they have the record for the longest winning streak from an Indian team in T20s.
Here's a special meesage from the star to KKR fans:
.@kkriders #HaiTaiyaar... come on, let's get behind our Knights and support them through this season! #TuFanNahiToofanHai https://t.co/XbYgJWMxr8

— Shah Rukh Khan (@iamsrk) September 10, 2020
Shah Rukh Khan is known to help motivate the team, and so far it seems the team is set for another potential win. Their motto is 'Korbo, Lorbo, Jeetbo Re' which translates to: Play, Fight and Win.
The two-time champions open their campaing in IPL 2020 against defending champions Mumbai Indians on September 23 in Abu Dhabi.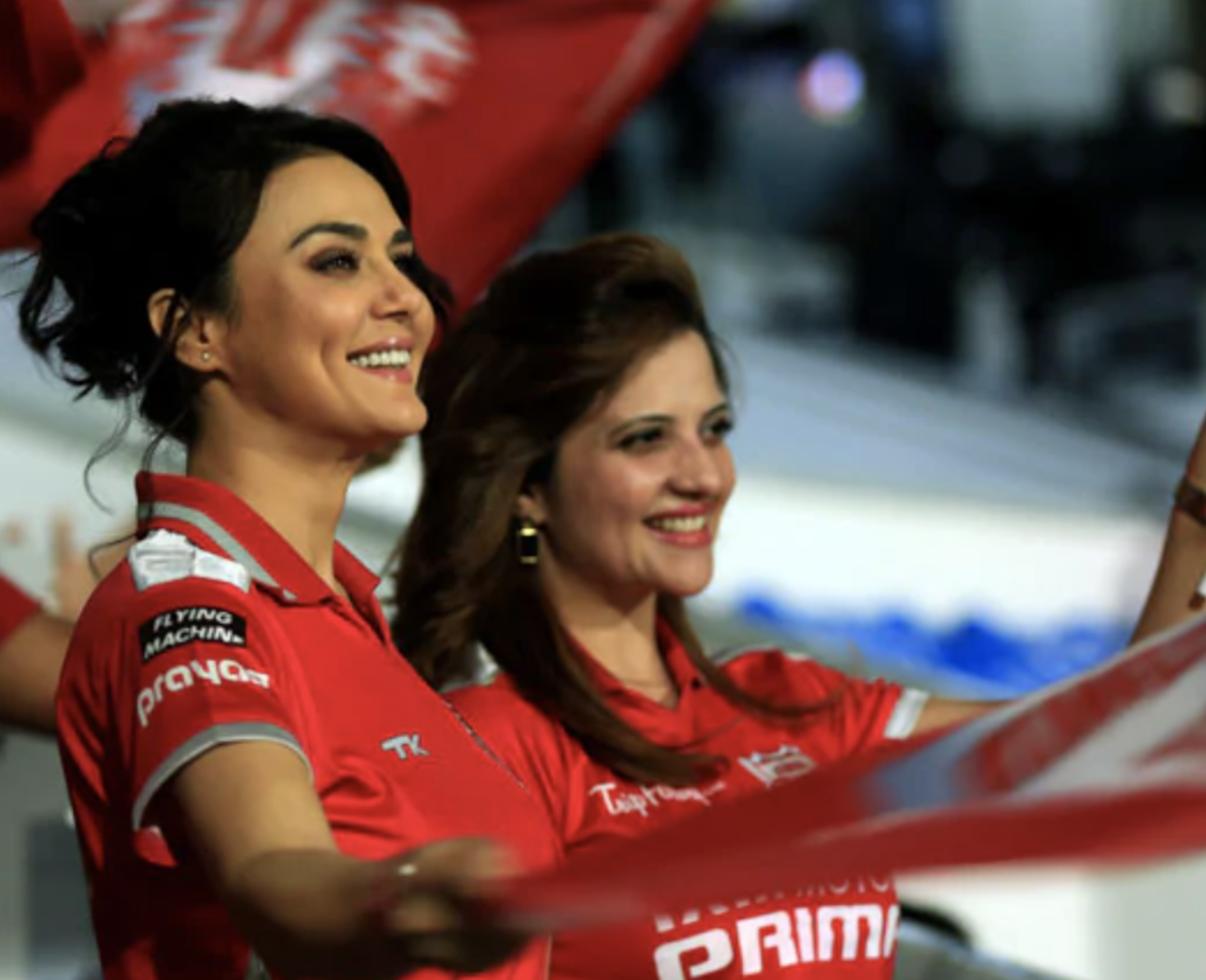 Preity Zinta
Team: Kings XI Punjab
Actress Preity Zinta, who co-owns the franchise Kings XI Punjab, recently flew to Dubai in preparation to watch her team play in the new season. Having completed her third round of COVID-19 tests, the actress took to social media to announce she has tested negative in time for the IPL. Zinta is yet to undergo two more tests before she can attend the IPL. The star took to Instagram to say, "Now two more tests to go and 2 more days in quarantine. I've been so jet lagged that I got my quarantine days wrong. It's #Day5 of Quarantine today. #Quarantinelife #Pzipldiaries #Ipl2020#Ting."
She even recorded a special message from quarantine for her team:
Preity is currently remaining in quarantine at the Sofitel Dubai The Palm, but will be cheering on her team in person when they play their first game on September 20th. Kings XI Punjab currently has an estimated value of $51 million.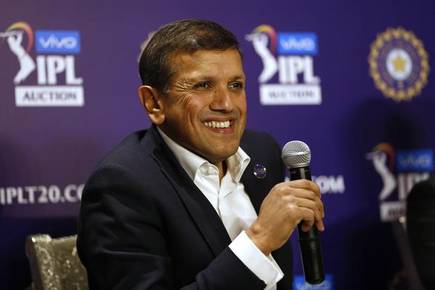 Manoj Badale
Team: Rajasthan Royals
Manoj Badale OBE is the co-owner of Rajasthan Royals, who are based in the capital city of Jaipur. Nicknamed the 'moneyball' team, the Rajasthan Royals have an equal history of success and scandals. They were the first team to win the IPL in its debut year, and were runners up of the Champions League in 2013 however, they were suspended from the league for two years over a controversial betting scandal which also involved the Chennai Super Kings. They returned to the tournament in 2018. The Rajasthan Royals are currently estimated to be worth $43 million, and are due to play the Chennai Super Kings on September 22nd in the Sharjah Cricket Stadium.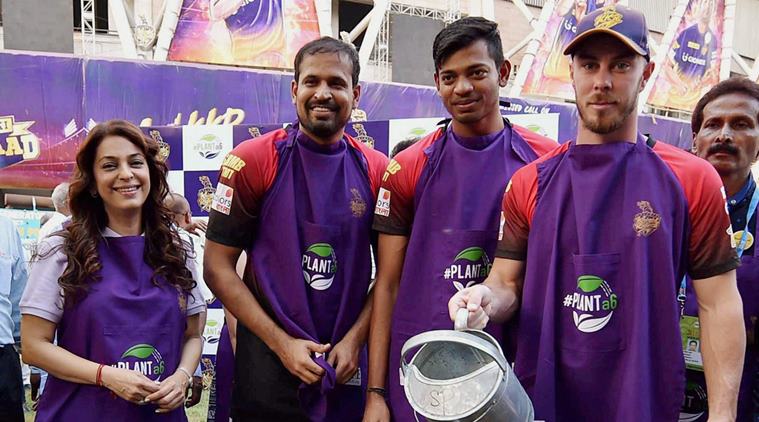 Juhi Chawla
Team: Kolkata Knight Riders
Juhi and her husband, Jay Mehta co-own the Kolkata Knight Riders along with Shah Rukh Khan. While Khan is the prominent celebrity face behind the team, the 52-year-old actress has a deep love for cricket, and has been consistently active with her involvement with the Kolkata Knight Riders. Chawla and her husband regularly attend matches, and the couple have even claimed to pray for their team's success at temples across India!
This year, the Kolkata Knight Riders have an estimated value of $90 million, which is a $14 million loss from their 2018 value of $104 million. As the KKR settle into the RITZ Carlton in Abu Dhabi, we know that Juhi and Jay will be cheering their team on in purple and gold jerseys from their home in India.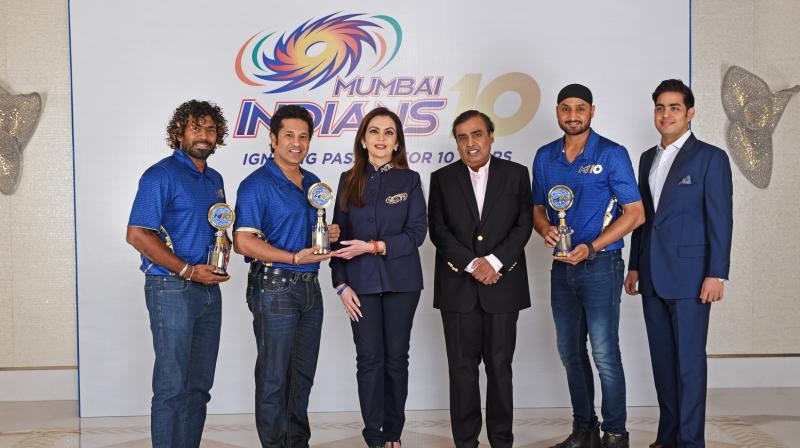 Mukesh & Nita Ambani
Team: Mumbai Indians
Known as the 6th richest person in the world, Mukesh Ambani is not just a businessman. He and his wife, Nita, are avid sports fans, and they purchased Mumbai Indians through their company, Reliance. In 2012, Ambani was named one of the richest sports owners in the world, putting him alongside premier league and NFL owners.
Mumbai Indians play their home matches in the Wankhede Stadium in Mumbai, just a stone's throw from the 14th storey Ambani residence in the Southern area of the city. They are considered to be the most successful team in the Indian Premier League, having won 4 IPL titles. They are scheduled to play their first match on September 19th against Chennai Super Kings in the Sheikh Zayed Stadium in Abu Dhabi.
Mumbai being the home of Bollywood has a ton of support from celebrities.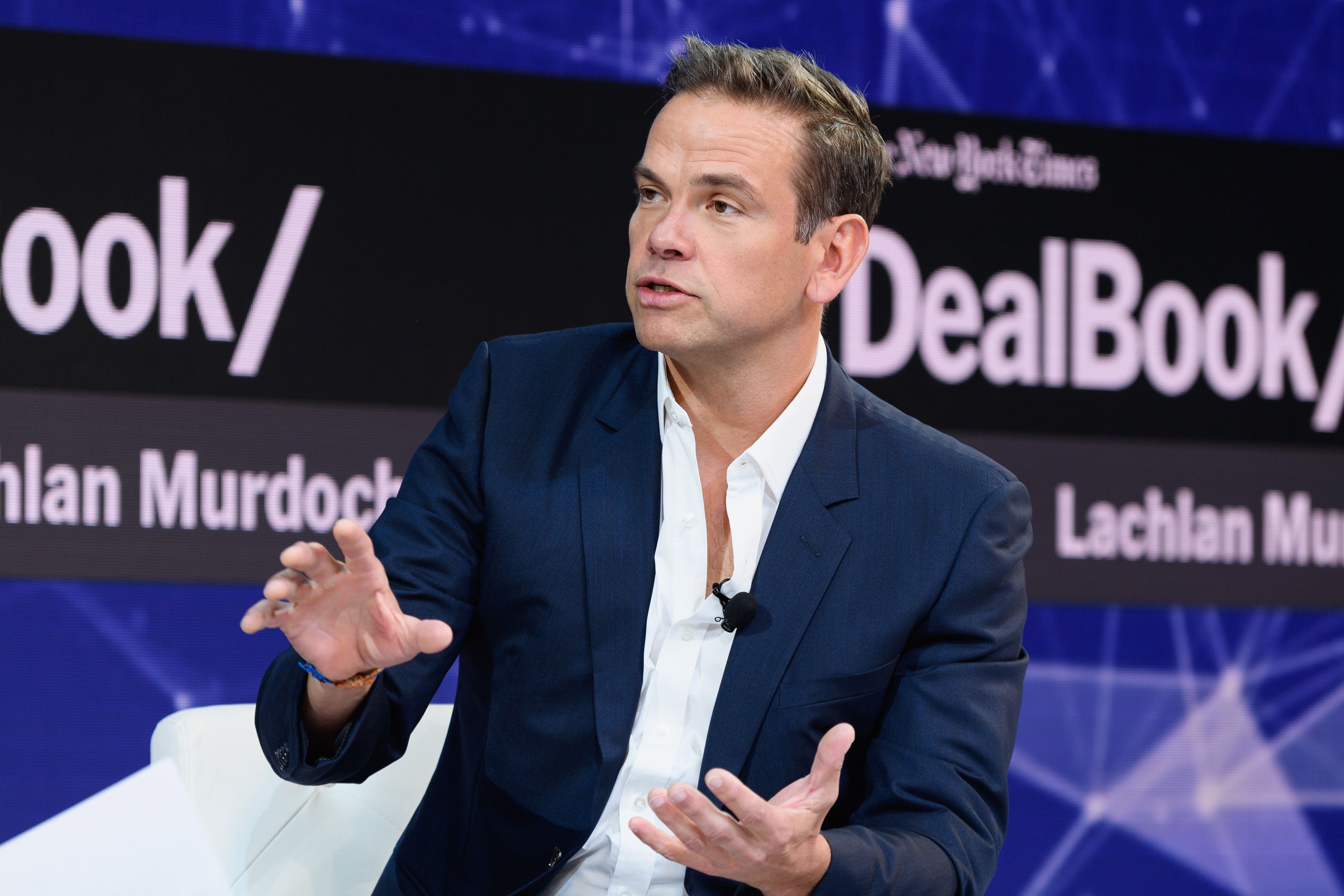 Lachlan Murdoch
Team: Rajasthan Royals
The media heir, and son to Rupert Murdock, Lachlan is one of the IPL's most unusual assets, as he has a private investment in the Rajasthan Royals. Murdoch has a 11.7% ownership of the team. His initial $8 million investment in the team soon grew, and the team is now estimated as a much higher price to when Murdoch got his stake. Despite the team's ban due to "irregularities" in company's shareholdings and ownership structure, Murdoch was not involved in any foul play. He has since remained a silent, yet vital component of the team's structure.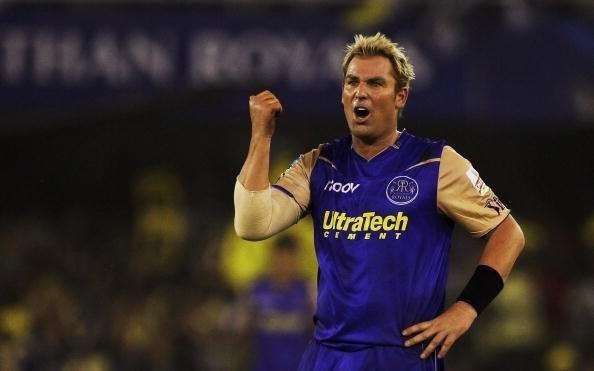 Shane Warne
Team: Rajasthan Royals
Shane is an ex Australian cricket player and commentator who once captained the Australian national team. He is considered to be one of the greatest bowlers in history and his love for cricket follows through into the Rajasthan Royals, as he played the first four IPA seasons from 2008 to 2011 with them. Years later in 2018, Shane was given the role of being a team mentor for their 2018 IPL tournament, and he also owns a 3% share in the team.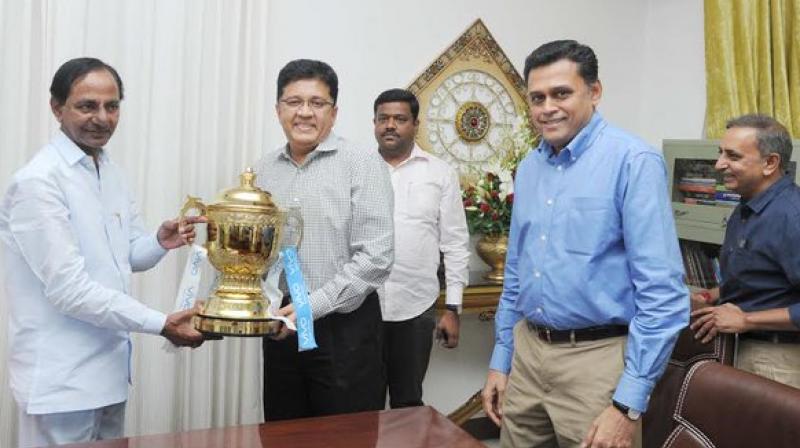 Kalanithi Maran
Team: Sunrisers Hyderabad
Maran is an Indian media figure best known as the founder of the Sun Group. He also happens to own the Sunrisers Hyderabad, a team who are due to play their first IPL match of the season next week against the Royal Challengers Bangalore in the Dubai International Cricket Stadium. The Sunrisers are hailed as one of the best bowling sides in the IPL and are estimated to be worth $68 million. They won their first IPL title in 2016. Could this be the year for them?