Bollywood News
Internet Reacts to Deepika Padukone and Priyanka Chopra at the Met Gala
Deepika Padukone and Priyanka Chopra attended the Met Gala and the Internet couldn't help itself
Priyanka Chopra and Deepika Padukone's looks on the Met Gala pink carpet are currently the talks of the town. And it is needless to say that they are meeting more criticism than accolades. The Met Gala is basically the biggest event on the fundraising calendar.
According to British Vogue, 'Founded by publicist Eleanor Lambert, the benefit was first held in 1948 to encourage donations from New York's high society. In its modern incarnation, the most famous faces from the realms of fashion, film, music, and art come together to raise money for the Met's Costume Institute and celebrate the grand opening of its latest exhibition. The night is centered on the theme of the new exhibition, with previous themes encompassing everything from Heavenly Bodies: Fashion and the Catholic Imagination, to Manus x Machina, Punk: Chaos to Couture and China: Through the Looking Glass. This year's exhibition theme is Camp: Notes On Fashion.'
Hence, we need to understand that the Met Gala is basically a theme based fundraising event. The guests are expected to follow the theme in the quirkiest way possible. Anything that brings people's eyes towards this event helps the fundraising.
This year Bollywood celebrities Priyanka Chopra (now a global star) and Deepika Padukone graced the Met Gala. For Priyanka, it was particularly special because she had met her husband Nick Jonas for the first time at the Met.
Priyanka Chopra chose a shimmery Dior gown with outrageous makeup and hairdo. Deepika Padukone, on the other hand, dressed like Barbie with a gorgeously layered Zac Posen pink gown.
Said Harper's Bazaar "The theme of the Met's 2019 Costume Exhibition is "Camp: Notes on Fashion." No, not camp as in sleeping bags and tents, but camp as in exaggerated fashion. The exhibit is inspired by Susan Sontag's 1964 essay that defines camp as "love of the unnatural: of artifice and exaggeration." Camp fashion can be humorous, ironic, or simply extreme in its nature, meaning you can already expect Lady Gaga and Rihanna to slay this year's red carpet.' Be it Deepika's high combed look or Priyanka's outrageous hair and dress we better understand that these ladies went with the theme. They did their best to contribute to this event by not focusing on just their pretty dolled up looks but to make a statement that could draw more attention helping to fundraise.'
As always, the Internet had plenty of opinions to share about the Met Gala and of course, decided to share those opinions via memes. Check out the hilarious things the Internet had to say!
There were many Bollywood references.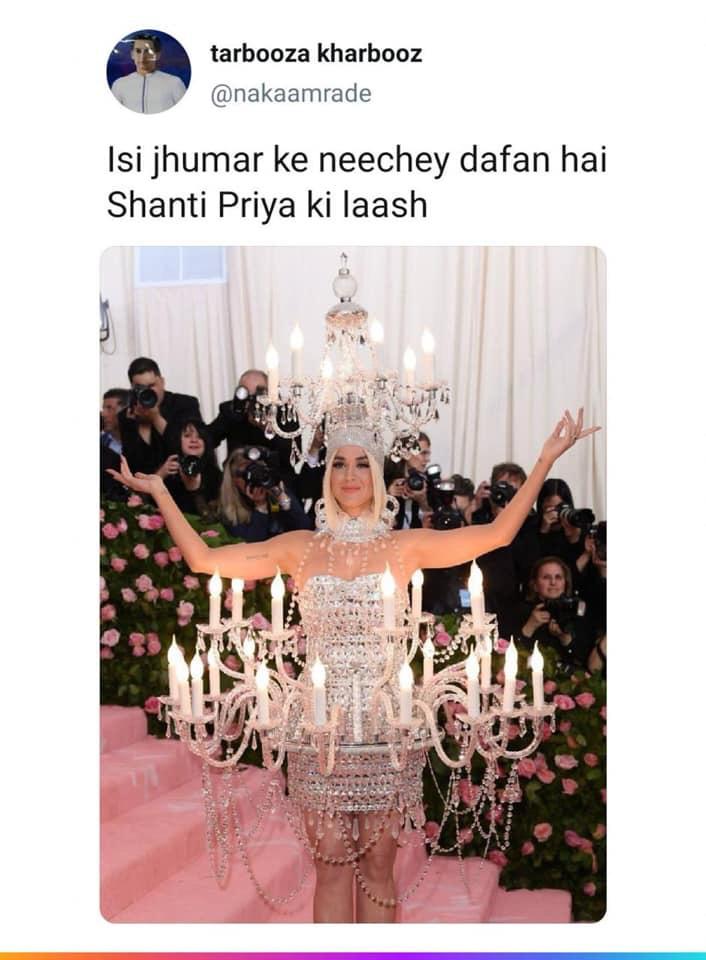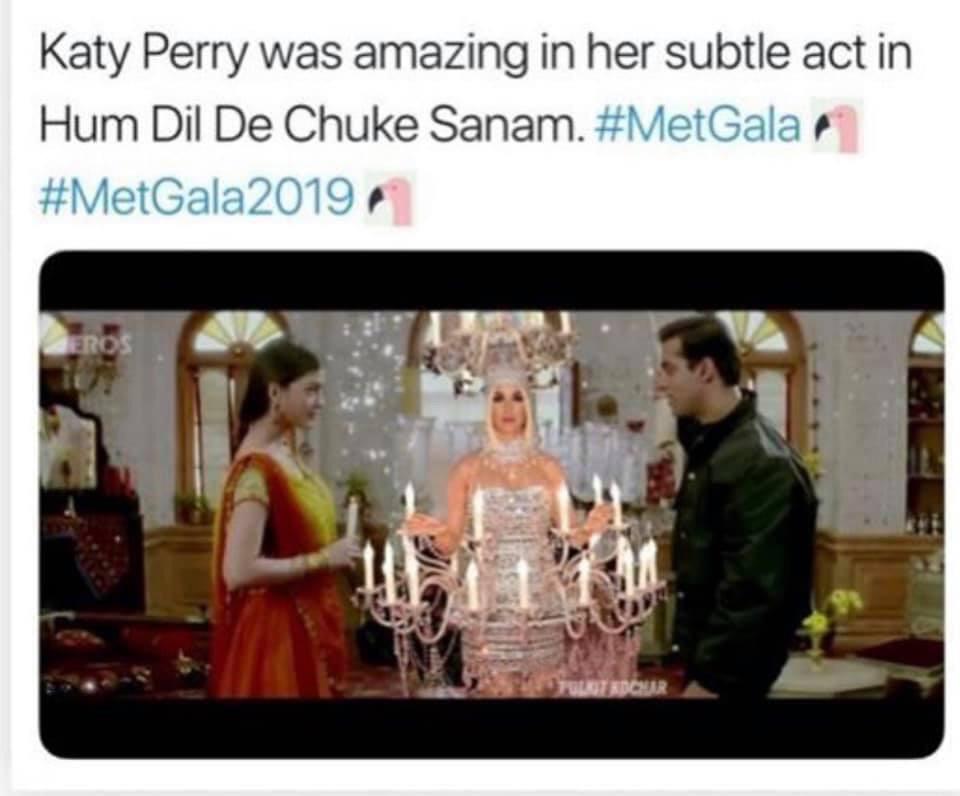 One commenter suggested that Ranveer Singh should have been there to fulfill the theme of 'camp.'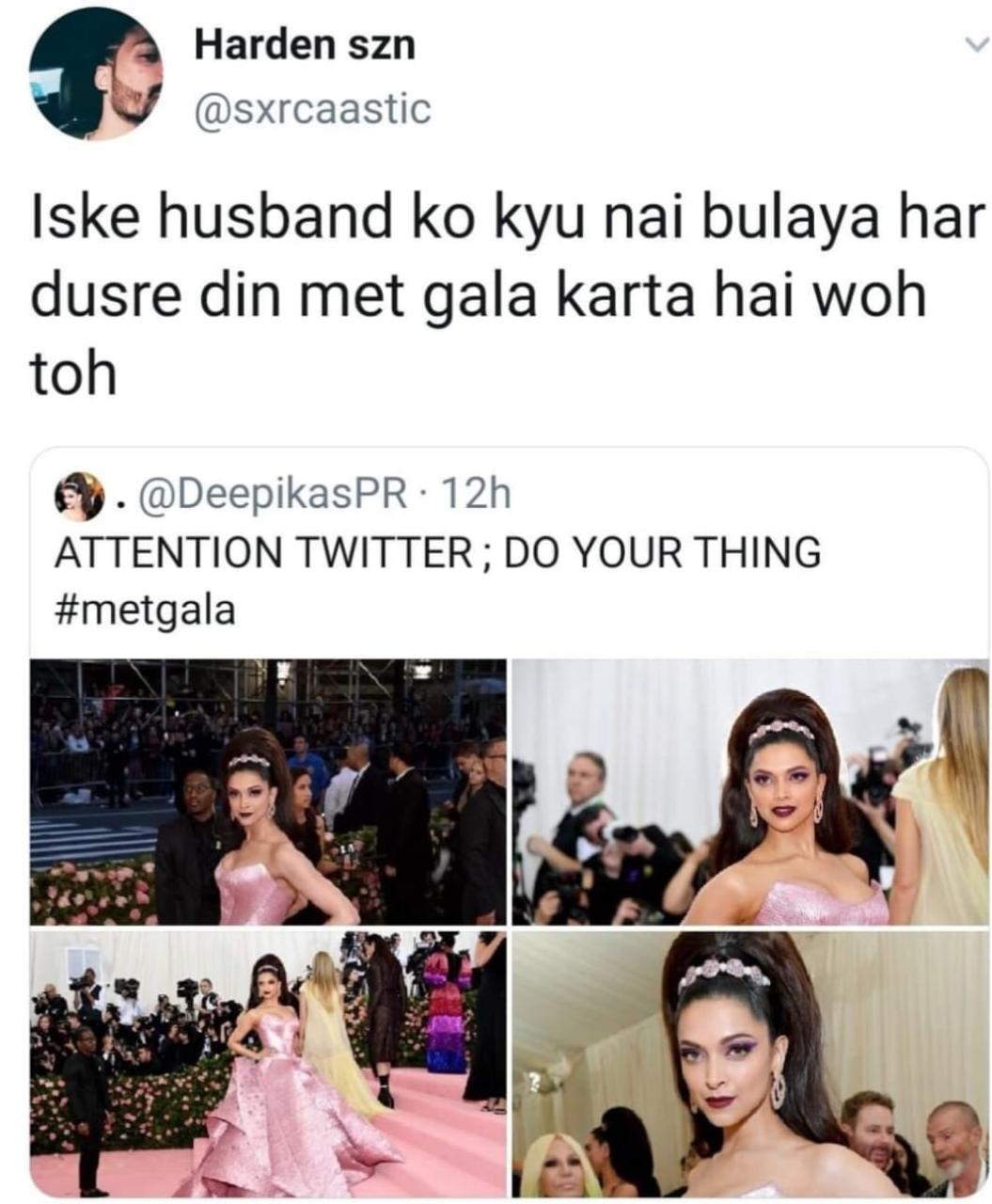 A lot of the looks reminded people of something else entirely.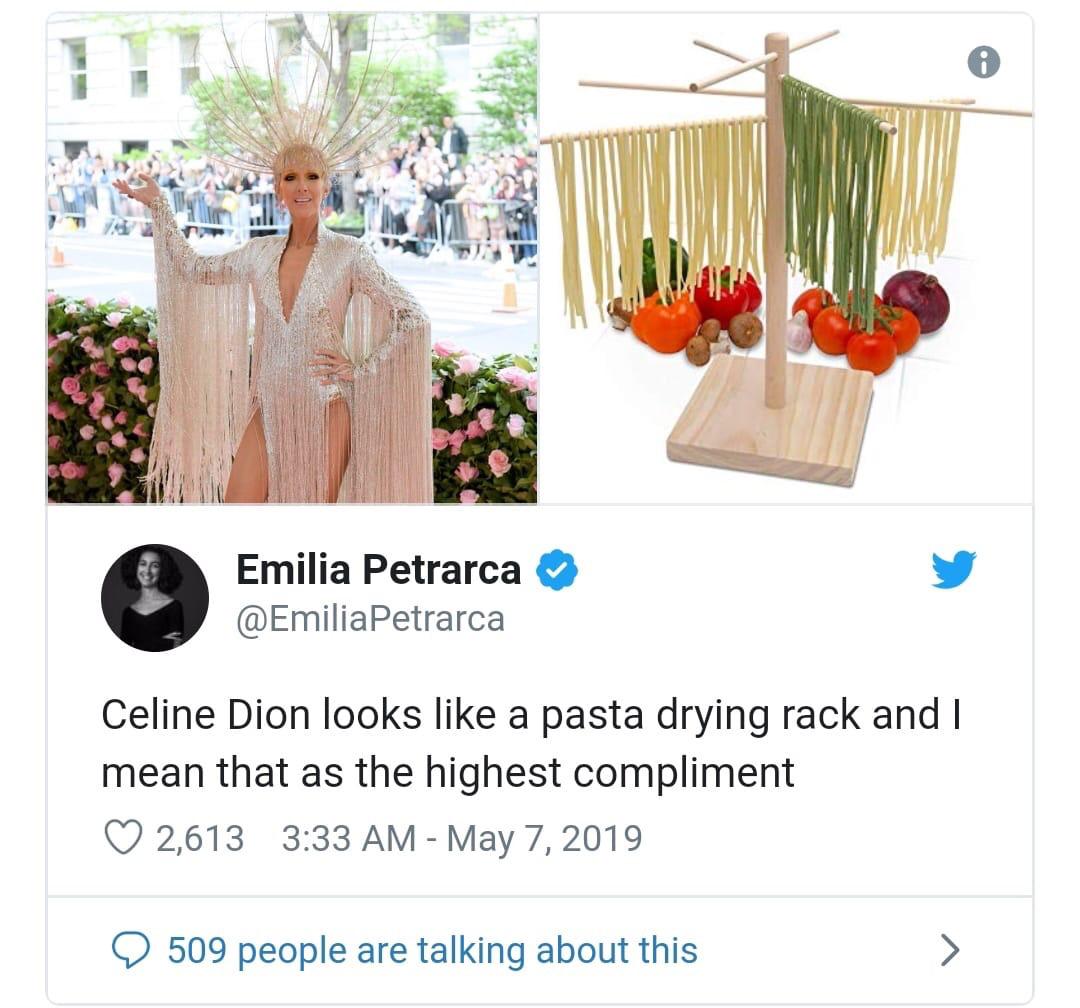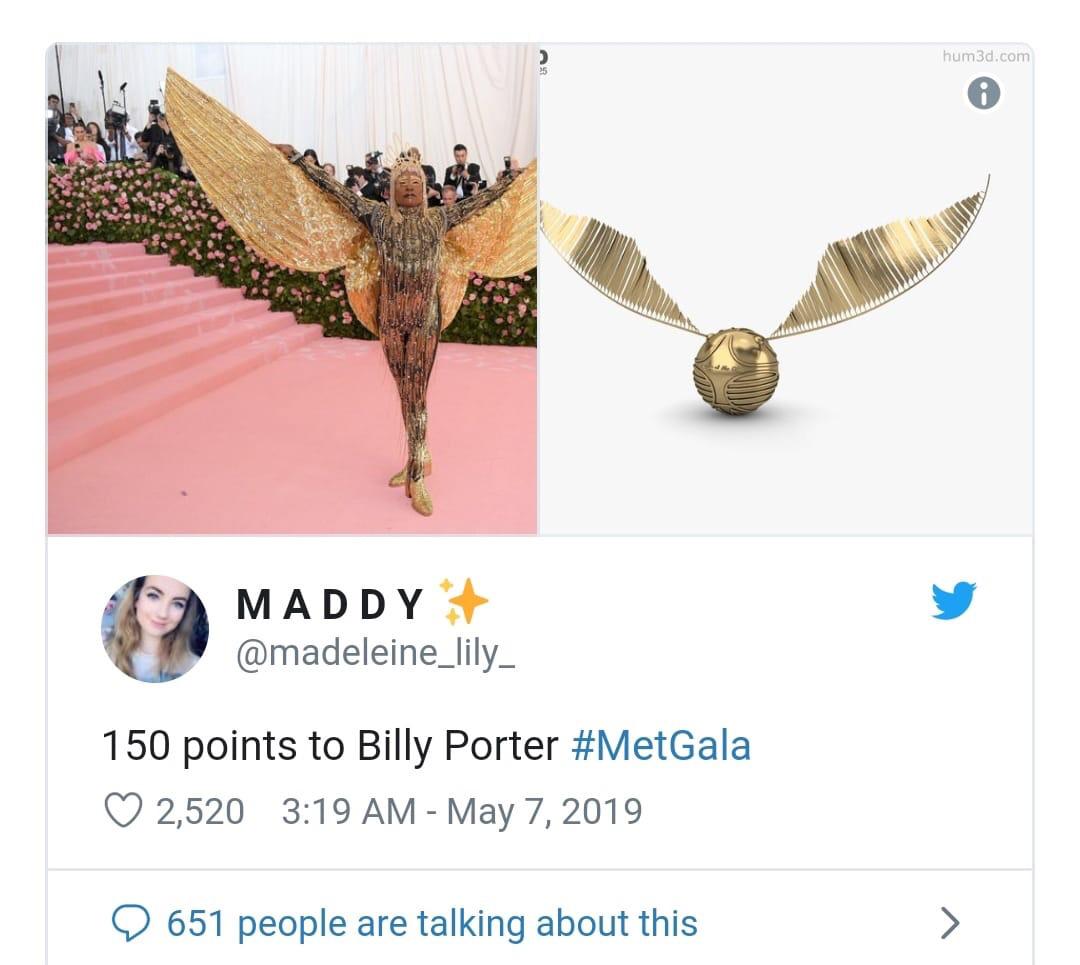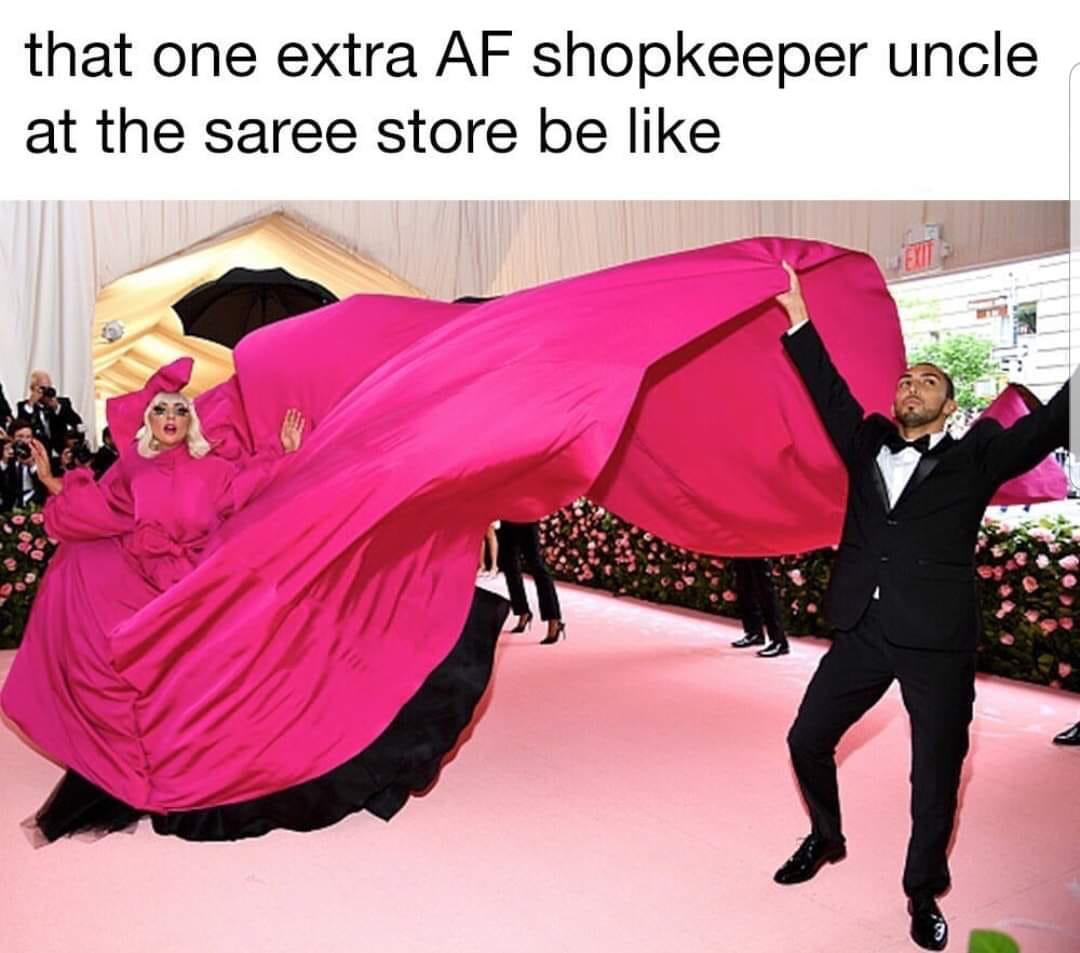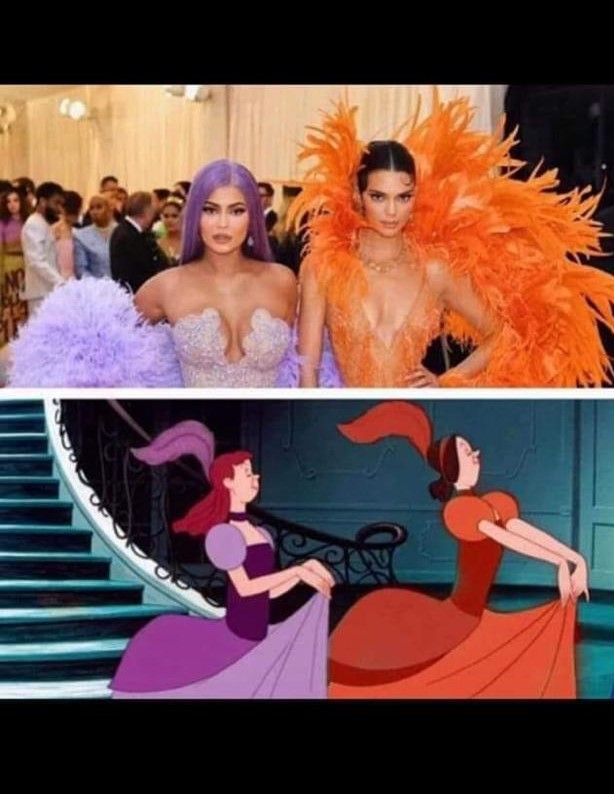 And there were plenty that were just relatable.