Features
8 Amazing Instagrammable Places in Dubai: How You Can Take Great Pictures Super Easily
Instagramming in Dubai? Here are some great spots that will prove to be really good for your Instagram feed!
Dubai is a beautiful city. It's got great attractions and wonderful places you can go where you can make beautiful memories too. And contrary to popular opinions, you can do a lot of this stuff for free. There are plenty of public attractions that are either free of cost or very very easy on the budget. Here are a list of places you can visit this season and enjoy the gorgeous surroundings to make your Instagram feed look gorgeous.
1. Dubai Fountain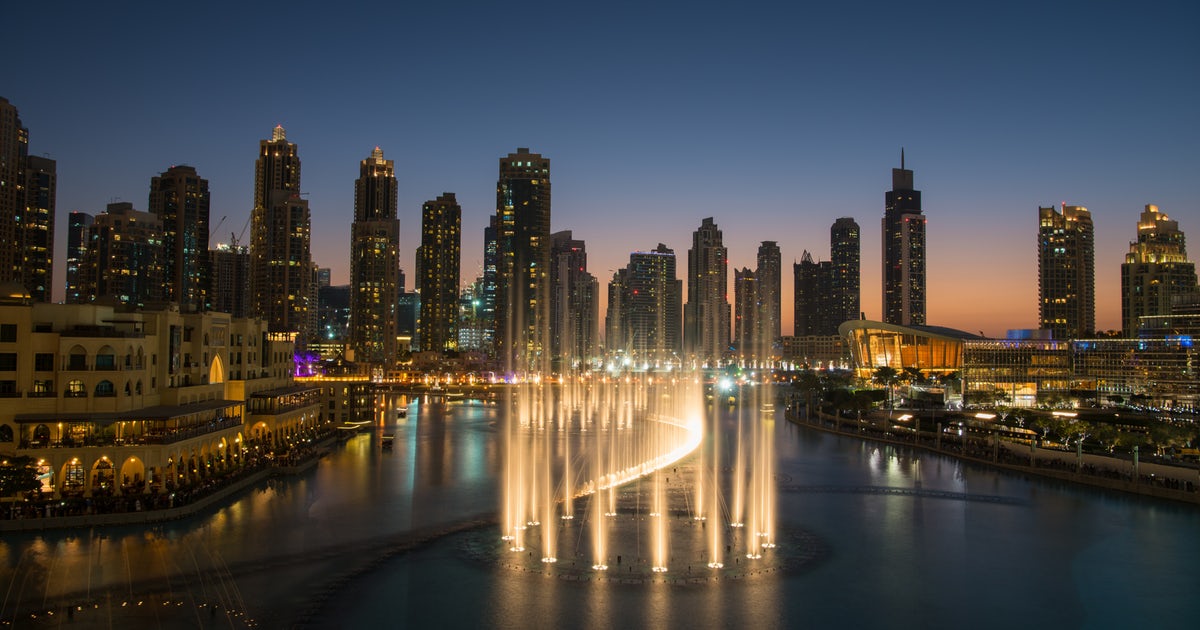 Located in the heart of Dubai Mall and right beside Burj Khalifa, this is one of Dubai's most popular tourist attractions. The Dubai Fountain reaches 500 feet and dances to music. It was created by the Fountains of Bellagio in Vegas. The entry is free though you may want to think about parking! Come to the Fashion Parking and head straight into the mall. There are signs everywhere directing you towards the Dubai Fountain. The Dubai Metro can also bring you there but there's a bit of a walk. Fountain shows, ranging 5 minutes each, start from 6 pm in the evening and go on till about 11 pm. There is one day show from 1 PM to 1:30 PM.
2. Dubai Mall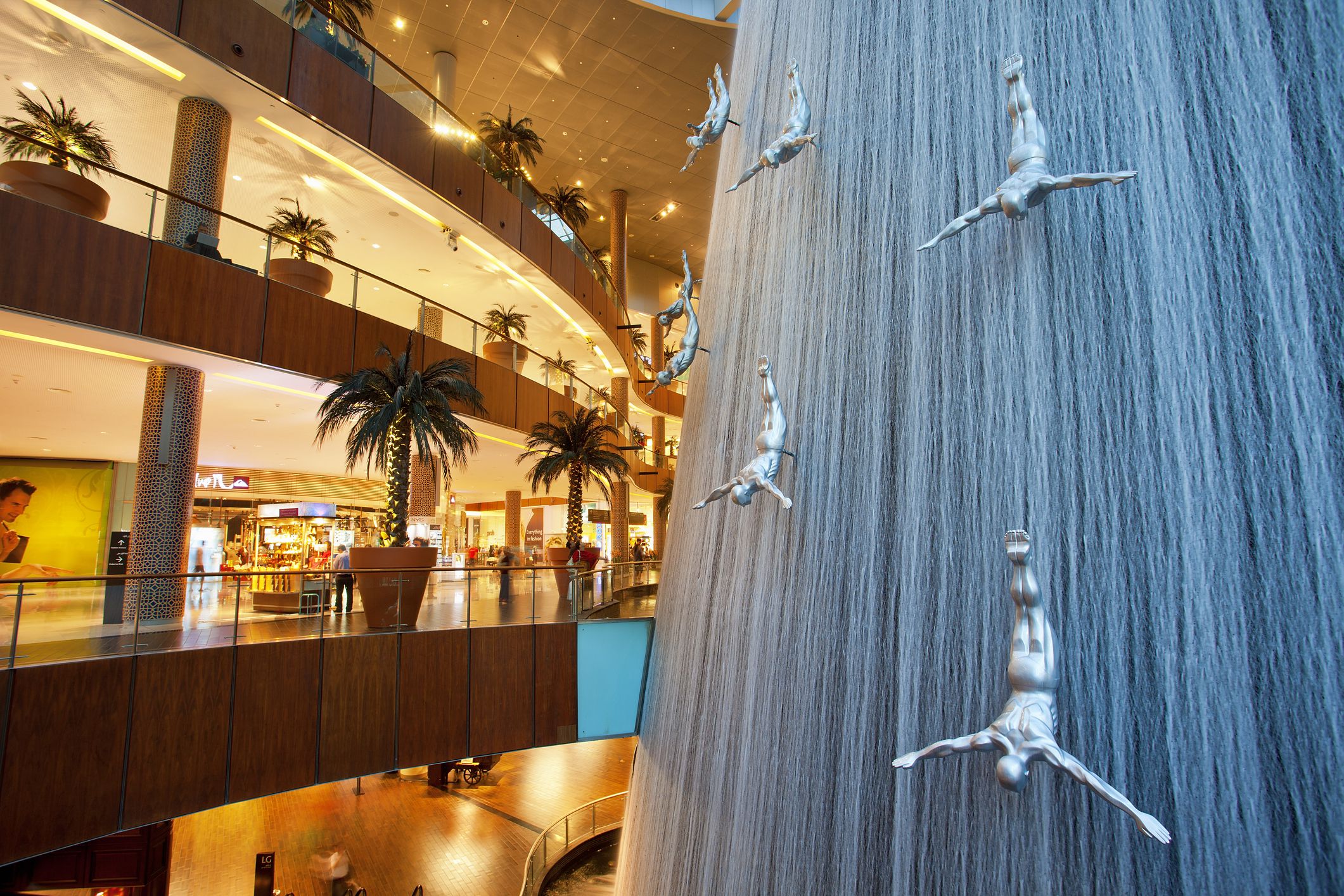 Dubai Mall has plenty of beautiful places you can strike a pose at. Entry is again, free, but reaching there is what you should think about beforehand. It can get quite busy, especially during the weekends. But it can all be worth it when you go inside and look at the amazing fountains, architecture and upside down umbrellas. Yep, you heard it.
3. JBR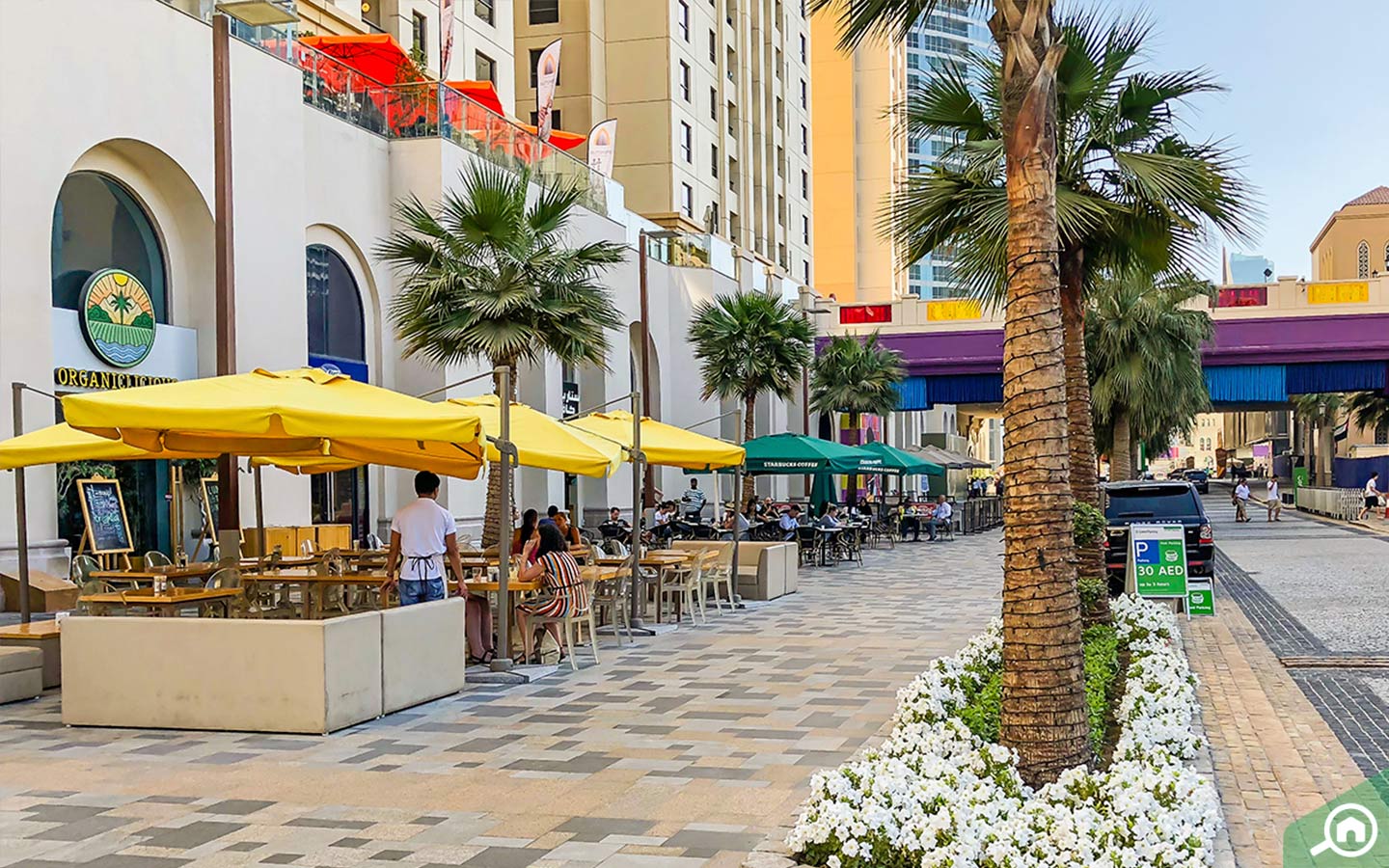 Jumeirah Beach Residence is a cluster of buildings by the Jumeirah Beach. Popularly known as JBR, a tram also transports people through the JBR to Marina and it has various five star hotels as well. It has a thriving food street, one that is very popular with families during winter.
4. Global Village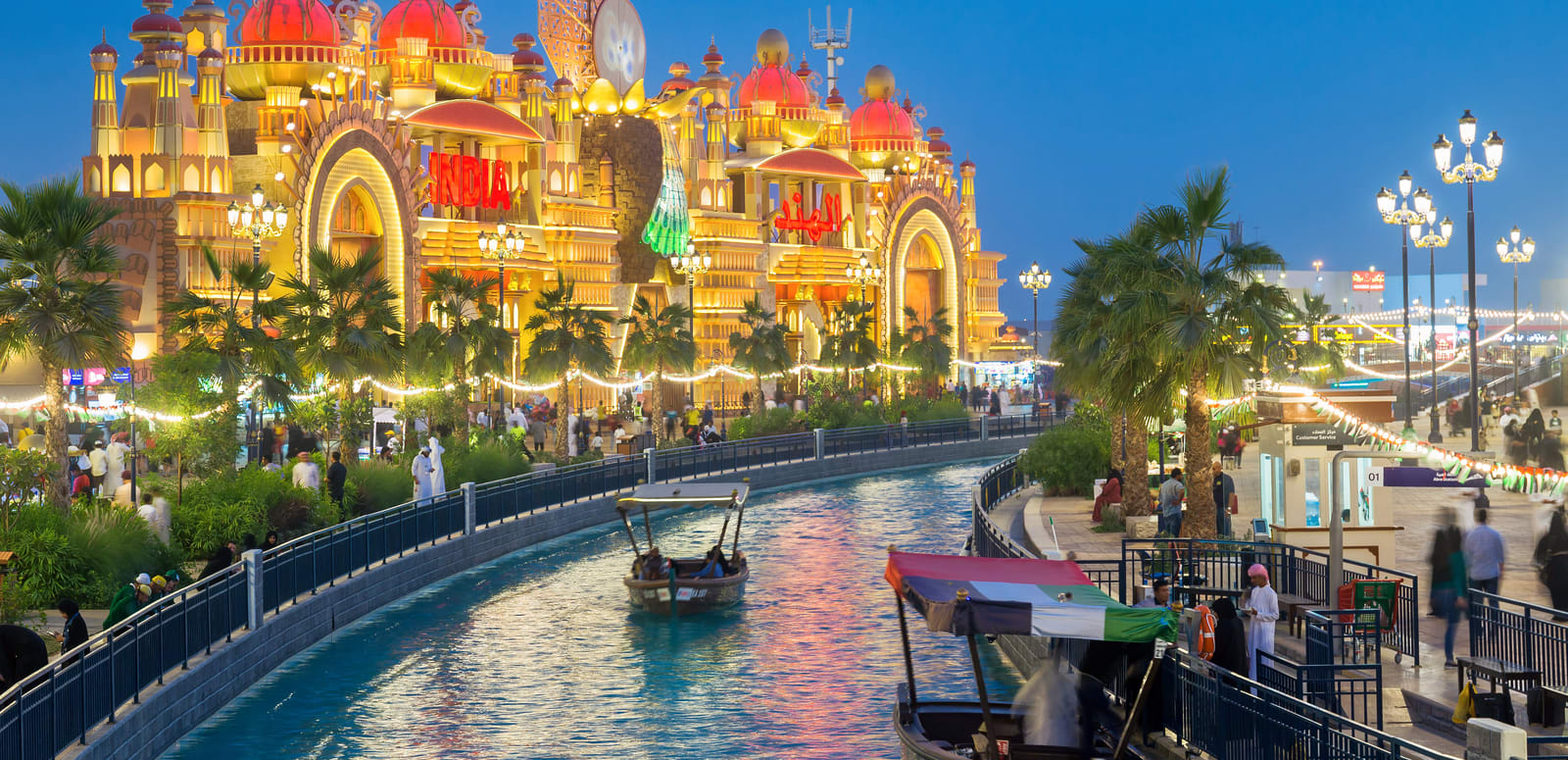 A multi-cultural multi-attraction park that has over hundreds of countries under one perimeter, Global Village is a big attraction for residents across the UAE. Located at Sheikh Muhammad Bin Zayed Road, the attraction goes on for six months starting from October and runs through till April. There are fireworks every 9 pm on Thursday and Friday and major singers also make their appearance on given dates. Entry is as low as 15AED and there are special services for children and people of determination.
5. Miracle Garden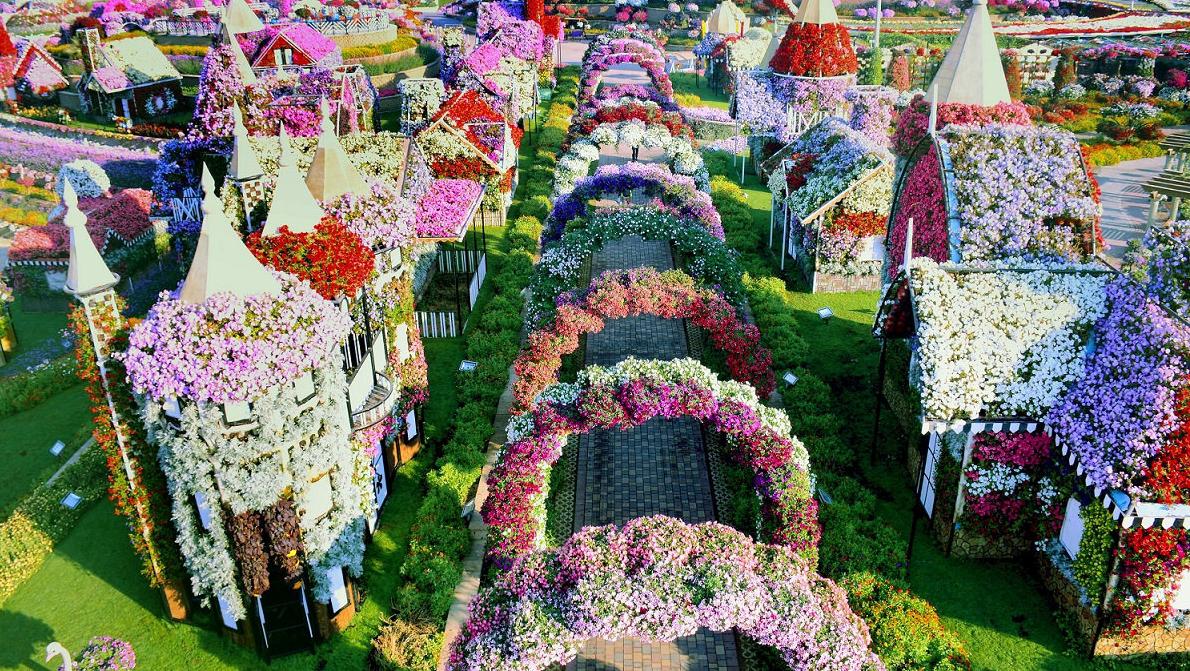 A gorgeous park with beautiful attractions made out of flowers, the Dubai Miracle Garden is perfect for Instagram. You can spend the entire day there taking pictures and you won't get tired. And don't worry. There's plenty of food stalls there as well to keep you well nourished.  Entry fee is also really low. It's 55AED for adults, 40AED for children and people of determination and Children's below 3 years old go in free of charge.
6. The Dubai Frame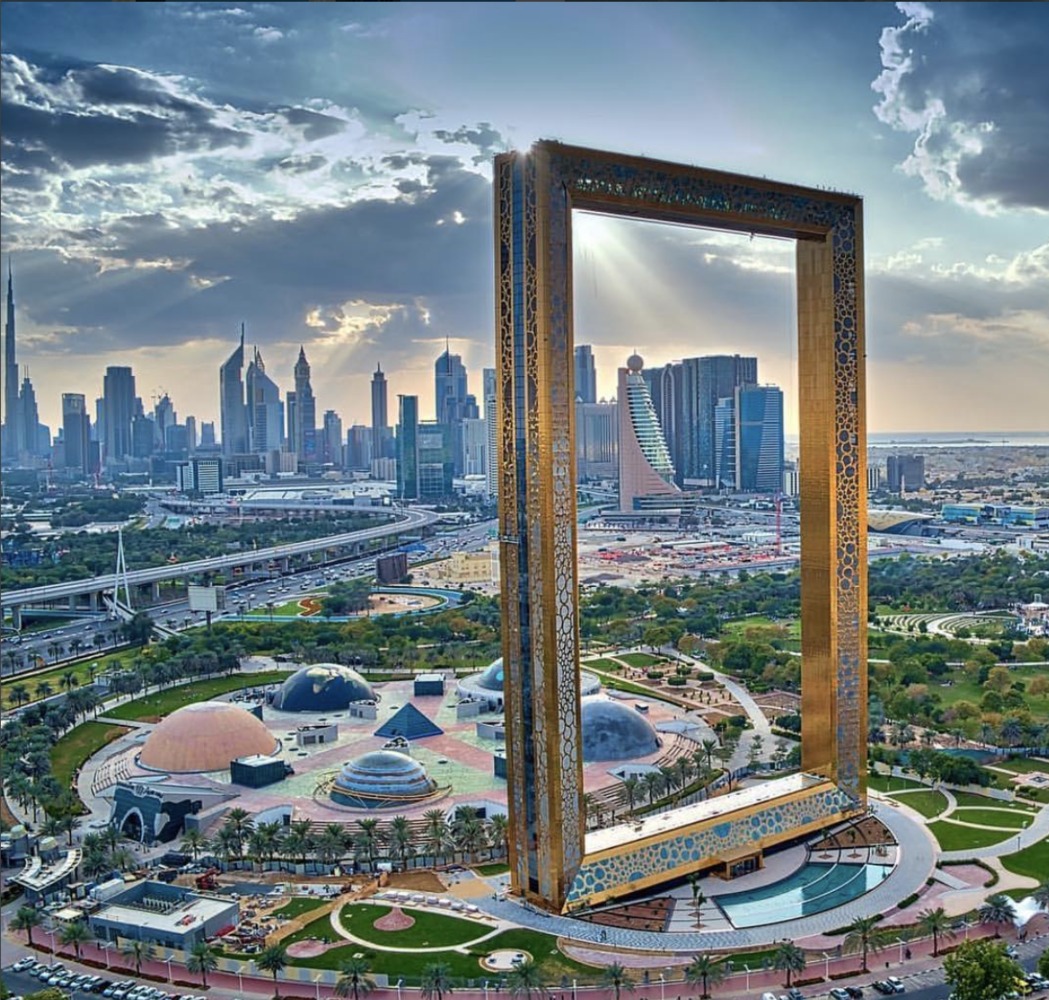 You can get an amazing view of Dubai Skyline at the Dubai Frame. You can also look at the museum inside and the evolution of Dubai and what the future holds for it. There is a panoramic elevator to the top. Dubai Frame is open from 9 AM to 9 PM and you can enter anytime at intervals of 30 minutes. Ticket prices start at 53AED.
7. Safa Park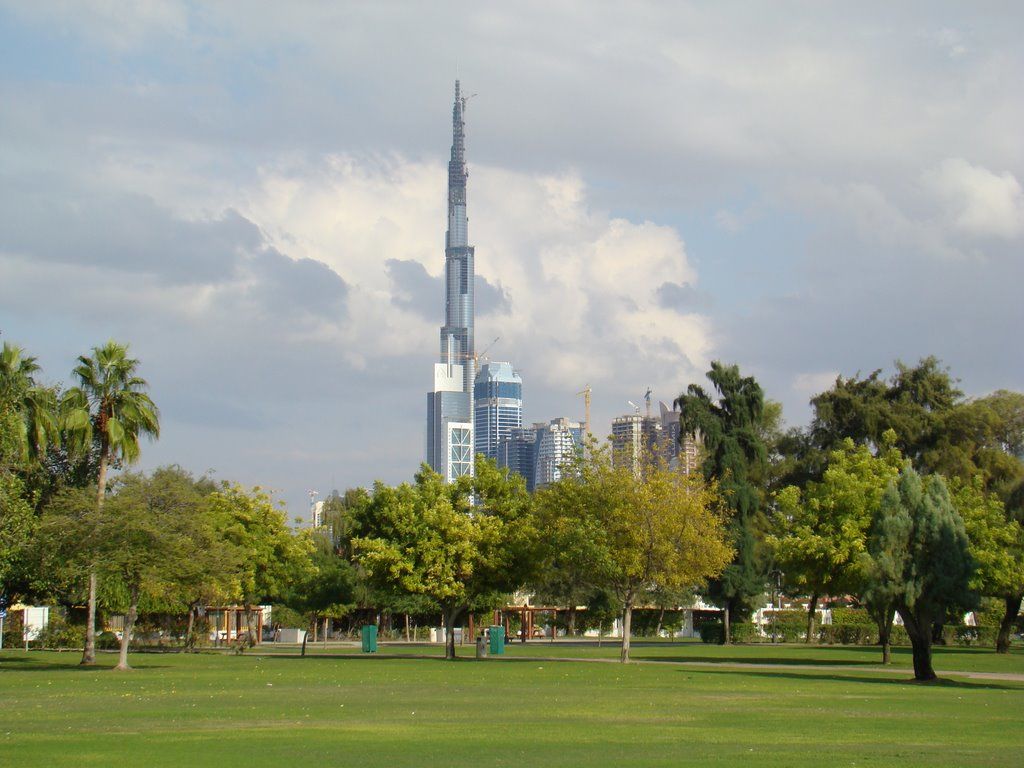 Safa Park is a massive park in Safa area where you can do barbecue picnics and children have plenty of tracks to run around and bike as well. In good weather, the breeze can be really amazing and you can enjoy a nice fun family day picnic at the massive green expanse.
8. Dubai Garden Glow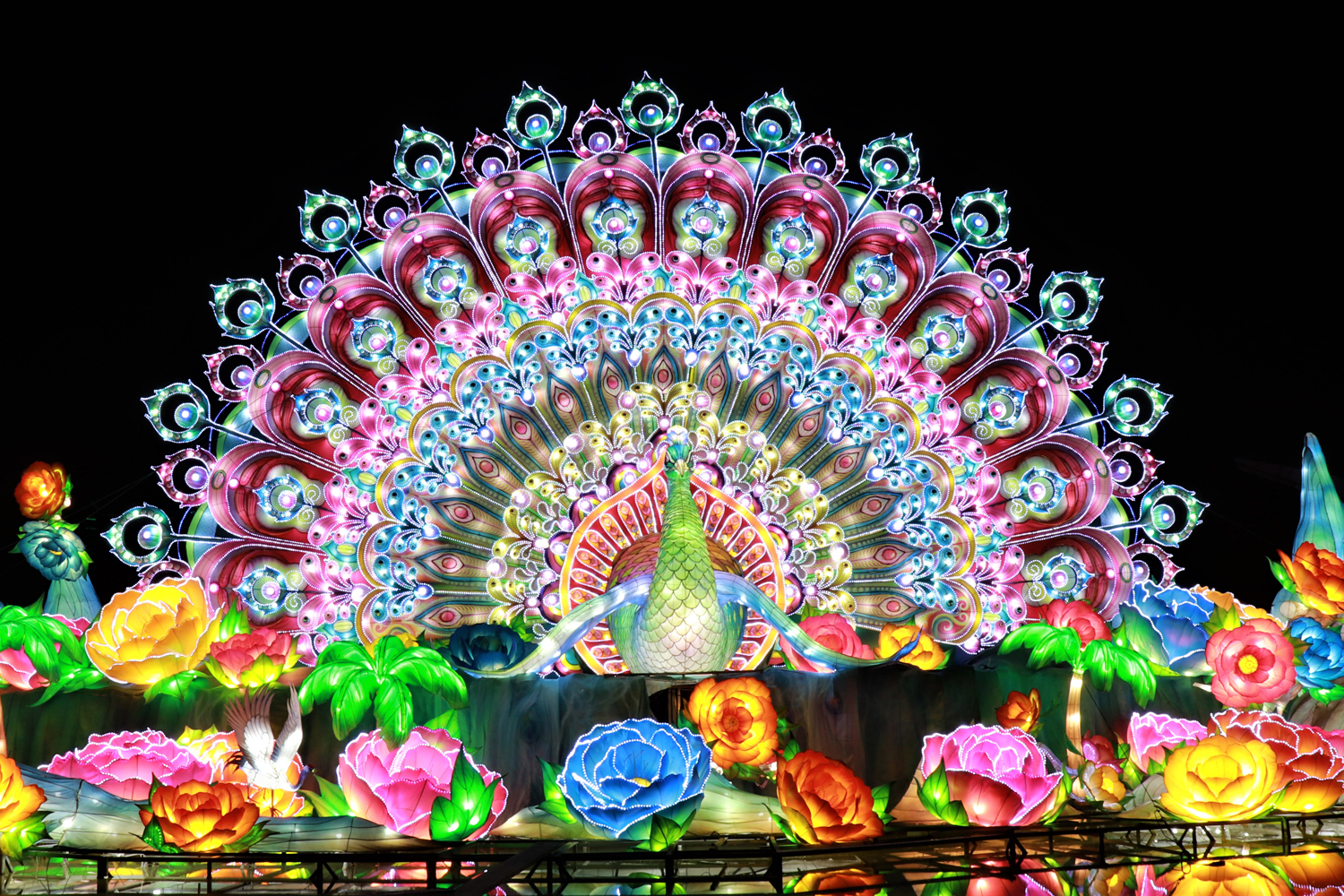 With multiple attractions such as Ice Park and Dinosaur Park, the Dubai Garden Glow is located at Zabeel Park. It has an Ice Park is a scintillating attraction with plenty of ice sculptures that were created using more than 5000 tons of ice. Tickets start at 65AED and you can purchase them online.  The timings are from Saturday to Thursday 4:00 PM to 11:00 PM whereas on Fridays it starts 4:00 PM to 12:00 AM. The booking counter is open till 10:15 P.M. (Saturday to Thursday) whereas on Friday the closing time is 11:00 P.M. The tickets are priced at AED 65 per entrant and children up to age of 3 years are free.