TV/Streaming Reviews
I'm Not Okay With This Netflix Review: A Toned Down, Boring Version of Stranger Things
Producers of Stranger Things have come out with yet another sci-fi series called I'm Not Okay With This, however, it's not as much of an interesting watch as the former
Movie Name

I'm Not Okay With This

Director

Jonathan Entwistle

Actor

Sophia Lillis, Wyatt Oleff, Sofia Bryant

Rating

Rating 2.5/5 Stars
Time and time again, online streaming giants keep releasing their latest originals. Some go on to become big hits, while others don't seem to attract a massive crowd. Nevertheless, fans always manage to find something or the other to binge on. Likewise, this time around, Netflix has come out with yet another original series which may or may not, go on to become one of the best shows on the streaming platform. From the producers of Stranger Things, a new Netflix show called I'm Not Okay With This premiered on February 26 and many have been rushing to watch it.
The seven-episode series stars Sophia Lillis as the lead, Sydney Novak while she is surrounded by a group of friends Stanley Barber and Dina, played by Wyatt Oleff and Sofia Bryant respectively. The show revolves around Sydney, a teenage girl – much like any other, navigating the trials and tribulations of high school while dealing with the complexities of her family and trying her best to deal with puberty. In between this, she is also trying to deal with the death of her father, who killed himself in the basement of their own house about a year ago. She lives in the same house with her mother and younger brother, Liam, who are trying to make ends meet in a small town of Pennsylvania called Brownsville. But that's not all that is happening in Sydney's life. She is also experiencing weird feelings – which she terms as puberty – only to later realize that she has slowly developed mysterious superpowers. We expected that, didn't we? Since the producers of I'm Not Okay with This are the same ones behind Eleven's superpowers in Stranger Things.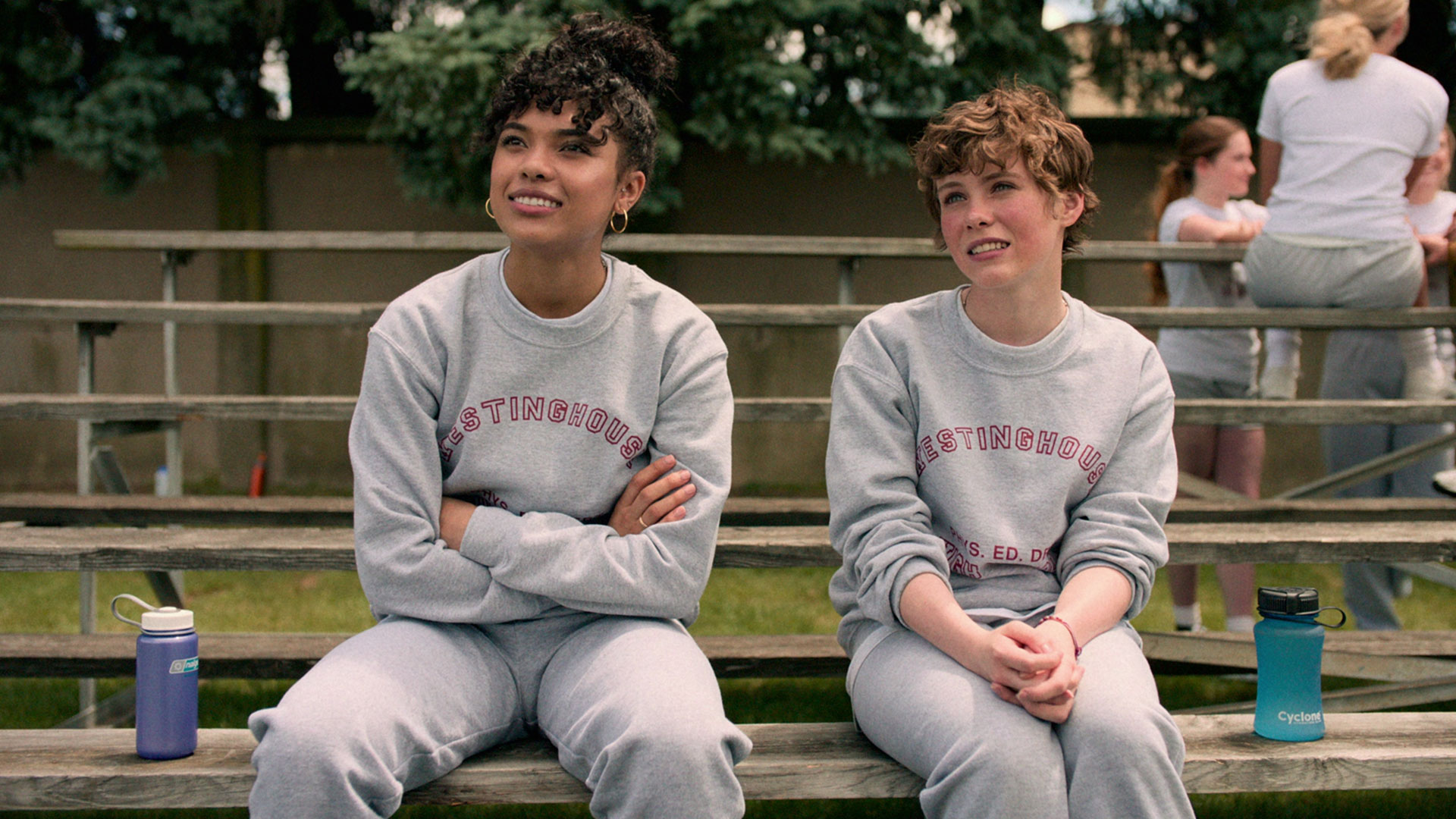 However, that is not the only similarity between both the shows. Much-like Stranger Things, the realization – or rather the hint or introduction of superpowers – is accompanied with a nose bleed. Like Eleven, who would bleed from her nose if she used her superpowers a lot, Sydney, on the other hand, can make others' nose bleeds, by just turning her rage and anger, through her mind, into actions, without any sort of physical movement. She's basically Eleven 2.0. And with the Strangers Things timeline existing over parallel universes, it won't be a surprise if fans are later told that there is a relation between Eleven and Sydney.The Cast of I'm Not Okay With This
Sydney is trying to fit into the crowd. She has her best friend Dina, but she's much more popular than her and now has a jockey boyfriend, Brad Lewis. Dina has not been giving Sydney enough time because of Brad which infuriates her and she ends up making Brad's nose bleed. At home, she gets into yet another argument with her mother and tries to deal with that, along with her father's suicide, but it takes a toll on her mind and she, unwillingly, ends up making a huge crack in the wall – yet again, without punching it or hitting it with something. Pretty soon, she realizes that they are in fact superpowers, which she wants to hide from the rest of the world, when Stan actually sees her destroying a bunch of trees, by just using her mind. Blown away and shocked, he tries to help Sydney identify what has caused her to have these powers. She, however, quickly also realizes that she has no control over them as she once, accidently, killed her brother's pet hedgehog using her superpowers. With no one to speak to really, except Stan – who has a romantic interest in her – Sydney feels more alone than ever, and even more troubled.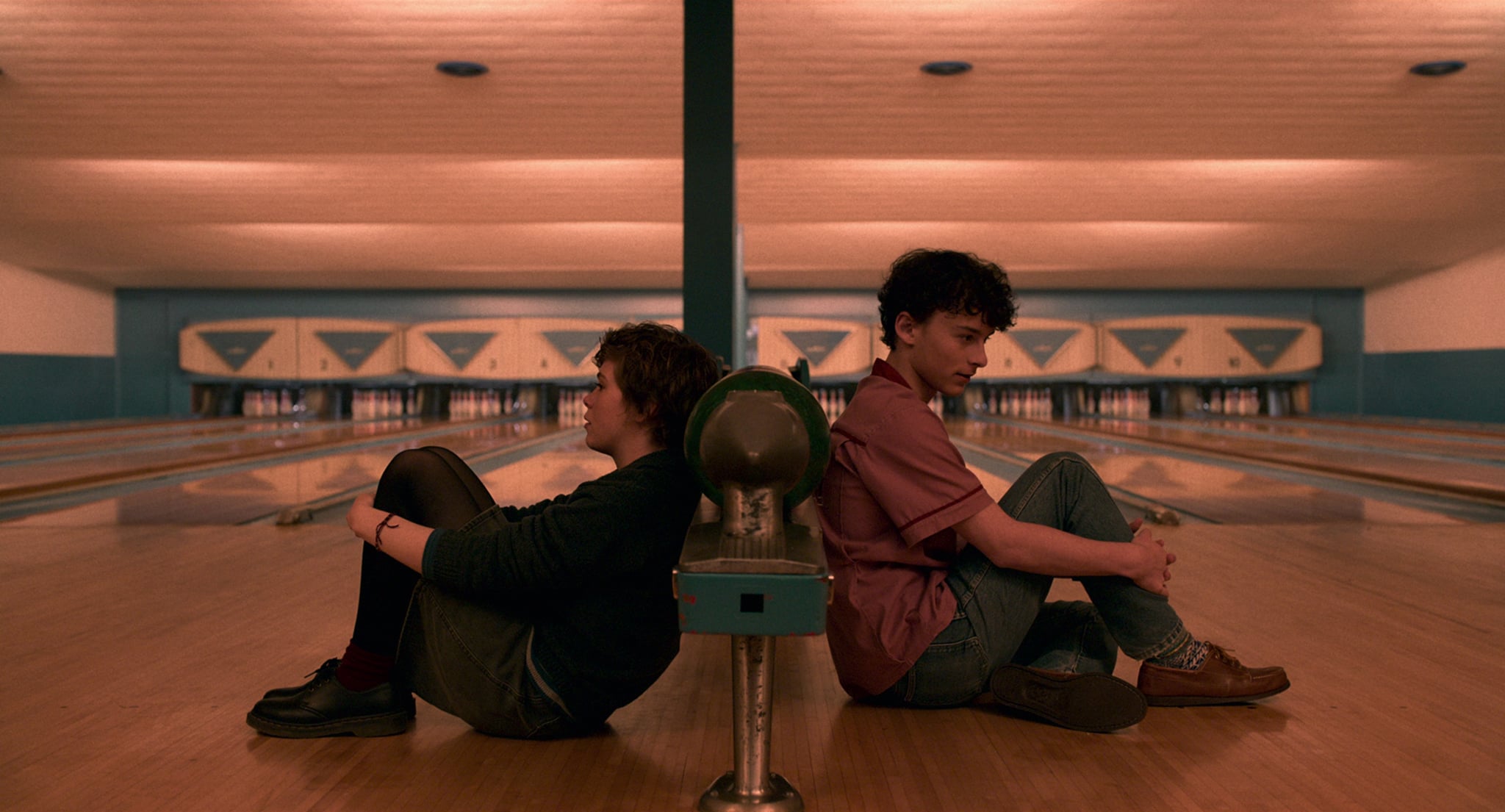 The Cast of I'm Not Okay With This
While the storyline is pretty intriguing, there are moments within the series that lack any creative effort, especially those encircling the typical lives of teenagers. Love triangles, jealousy and the sort still surround Sydney and the lives of those around her, but it is exactly those scenes that make moments within each episode – or sometimes complete episodes – rather boring. The music, takes inspiration from the 80s and is sure to be loved by fans of Stranger Things, since that show was set in the 80s. Even the outfits donned by Stan take inspiration from the 80s – while Sydney, much like the Eleven of the earlier seasons – does not care too much about how she looks. The cinematography is obviously on par along with the sound mixing, as well as the direction.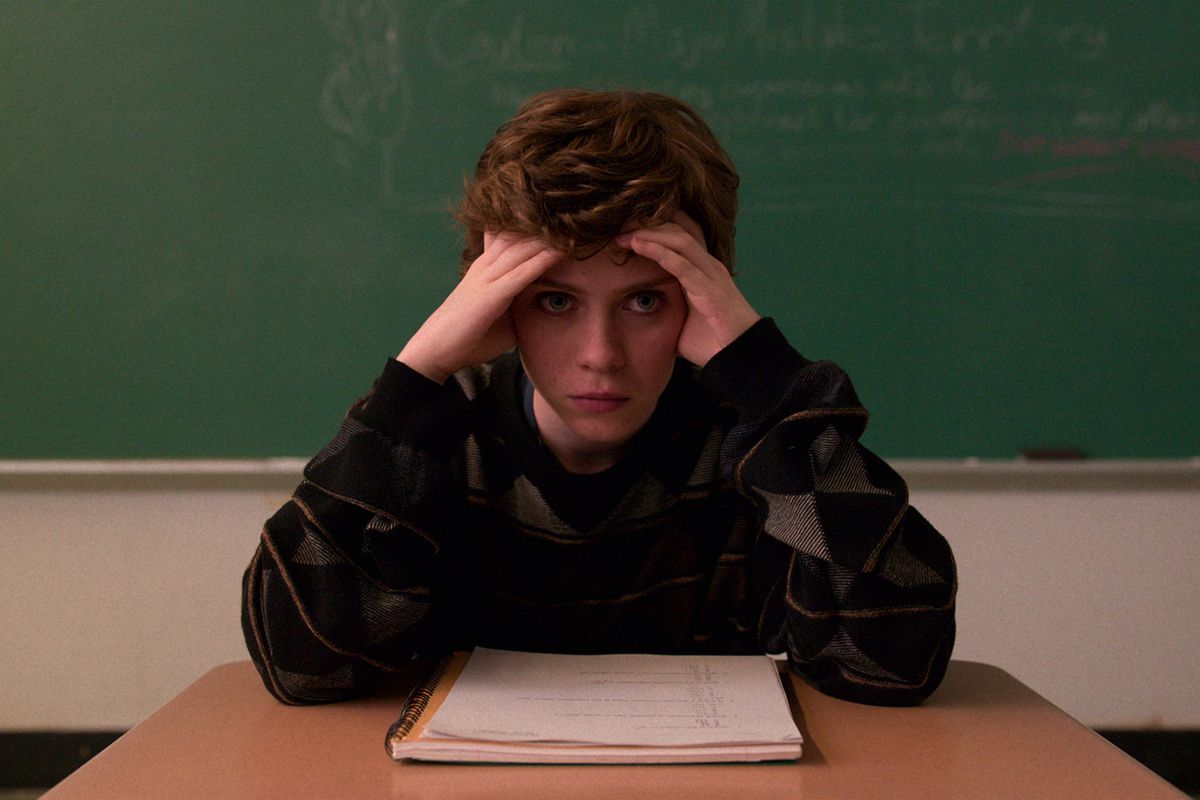 In terms of acting, Sophia does a wonderful job portraying Sydney. Her emotions of a lost teenager, trying to figure out life and her newly found superpowers, the death of her father, the troubled relationship with her mother, which – eventually seems like it might be getting better – and finding her own identity in a crowd where people are quick to point fingers at every "wrong move" you make.
While the high school scenario might not be one that can be easily digested by many, it's the sci-fi aspect and thrill that might get many hooked on to the show. However, the first season didn't have much to offer. Each episode only lasted for about 20 minutes and the season was only seven episodes long – which basically means that I'm Not Okay With This season one was only as long as a Bollywood film. Having said that, it's an interesting watch if you've seen everything else on Netflix – but we definitely can't say that it is a must-watch. At least not until the upcoming seasons have more to offer – which we think it might because the first installment ended on a rather interesting – and twisted – cliffhanger.