Bollywood News
"I'd love to work with Ranbir Kapoor again" - Raju Hirani
Decoding the stardom of Ranbir Kapoor.... What makes him so special as a star and an actor? Shaikh Ayaz explores
ALL THE SIGNS WERE THERE. THEIR STARS HAD LONG ALIGNED
You – the audiences – knew that something was cooking between Raju Hirani and Ranbir Kapoor (hold your horses, Alia Bhatt is still a long way off from her much-trumpeted entry) when Bollywood's miracle maker left his fans with a climactic treat in 2014's PK. Instead of Aamir Khan, in walks a big-eared RK as an alien with a quizzical expression and all trade talks promptly veered from the Munnabhai series towards a PK sequel with the tantalising possibility of Ranbir Kapoor as the loveable, question-marks-in-thought-bubble alien who looks at Earth with a mixture of curiosity and disdain.
Cut to 2018, and Hirani released a new Munnabhai clip last month with Ranbir Kapoor in it. And Kapoor isn't Circuit. In the much-hyped Sanju that walks the fine line between hagiography and candid confession and between the Dutt mythology and maudlin jukebox of a rough and charmed life, Kapoor is the screen version of Sanjay Munnabhai Dutt. No wonder, RK likes to describe the biopic as "science fiction" even as Hirani's marketing pitch underlined the "father-son story."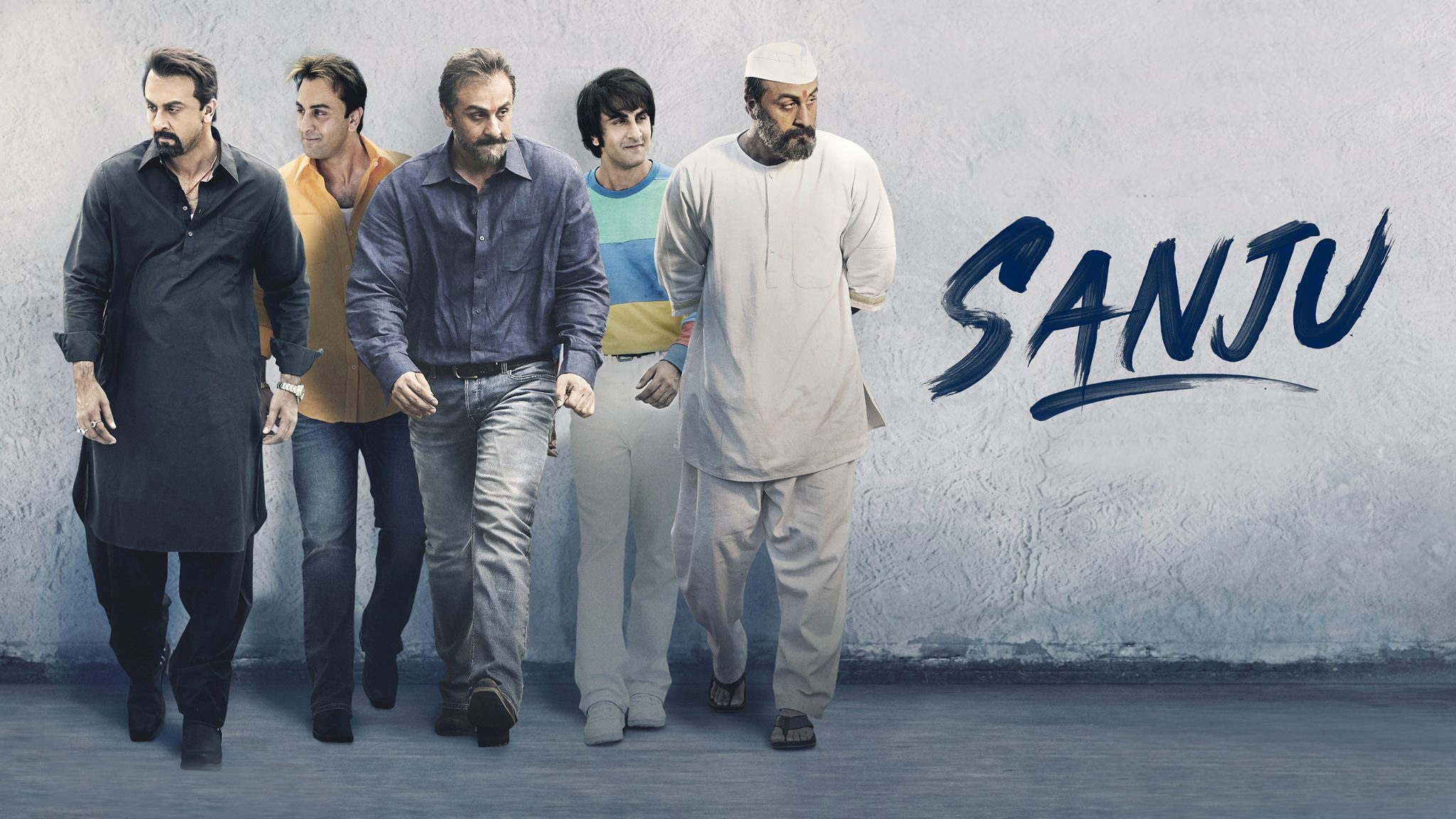 Make no mistake: Sanju may belong to Sanjay Dutt in spirit but the driving force behind it is Ranbir Kapoor. How did the Good Boy of noughties end up being the Bad Boy of the 90s? To start with a backstory, this is as legendary as it goes. The Dutts and Kapoors go back long, long before Sanju. Nargis and Raj Kapoor were more than just friends. Over the years, Dutt has managed to keep the RK-Nargis affair aside to strike esprit de corps with both, father Rishi and son Ranbir Kapoor. "I thought it was Sanjay Dutt," an emotional Rishi Kapoor quipped after watching Sanju's trailer. That may well be the ultimate tribute to his son.
Known to be blunt and irascible, Rishi Kapoor is not the sort of father to heap encomiums on his son, least of all publicly. He's proved to be the young actor's biggest and fiercest critic. By contrast, mommy Neetu is RK's biggest fan. "He's totally down-to-earth, he's simple and he never loses his cool," she recently gushed about her son, while calling her husband a "brat, a bully and loud."
Indeed, in Sanju, the physical resemblance between Kapoor and Dutt is striking but the casual effortlessness also belies the effort that has gone behind it. It helped, as RK has pointed out, that he was in on the countless Dutt legends that Hirani hopes to animate Sanju with. The drugs, guns, women, the highs and lows – it was the life of a star-crossed rock star and Kapoor knew it all. More crucially, it appears that he plays Dutt right, transforming into Sanjay Dutt but also retaining the poise of Ranbir Kapoor. This is the deft balancing act between impersonation and caricature. He gets the man's droopy walk, the tapori voice, the bounce and yet, all of this streaked with man-child innocence.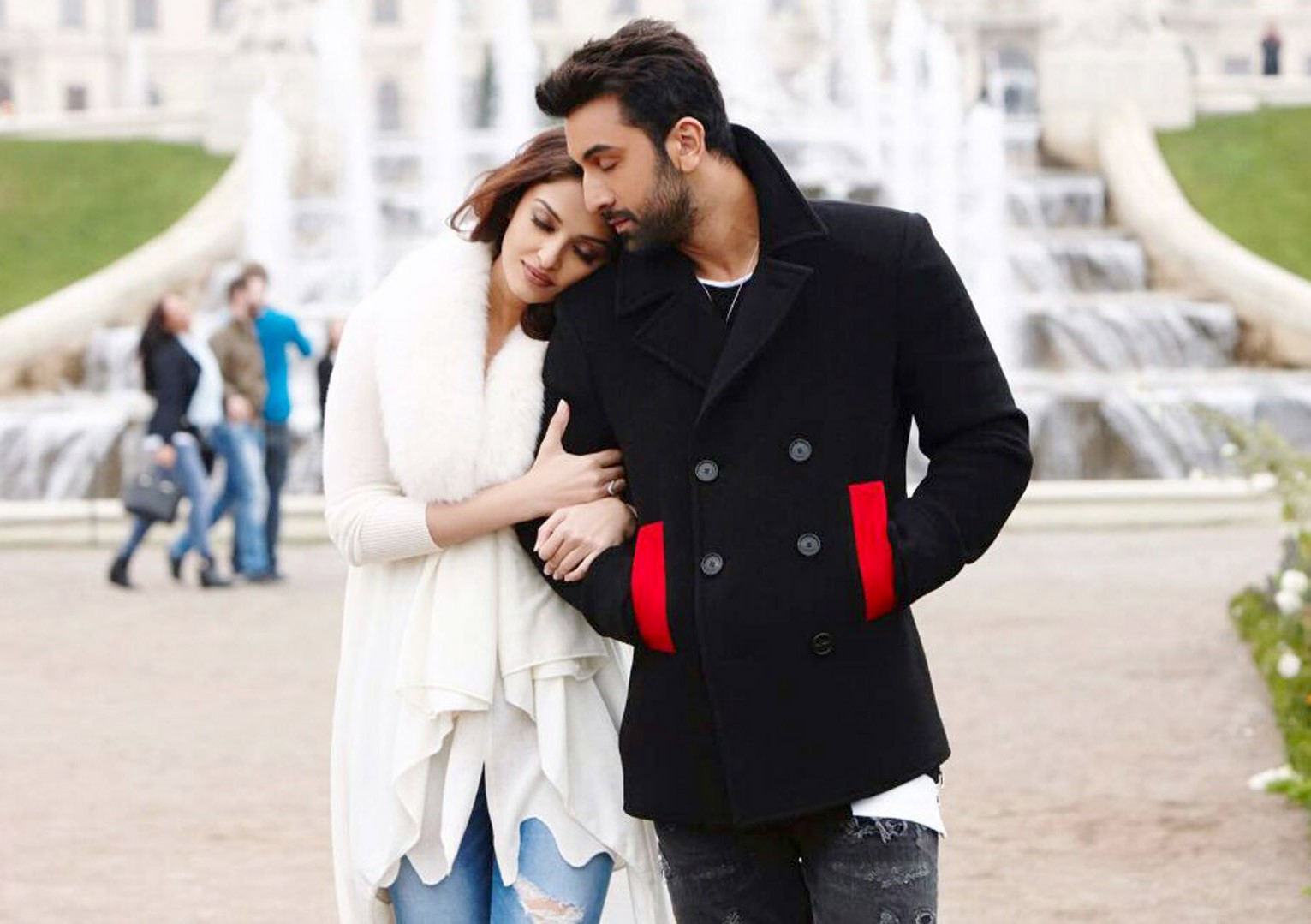 "You should not be good at doing it wrong," Kapoor remarked on a TV interview last month, "and not bad at doing it right. It has to be somewhere in the middle."
According to Hirani, Kapoor surrenders completely. "He is submerged in the film and quietly absorbs. Sometimes people don't tell you their process so you don't know what all they have done to get there. Ranbir did some crazy things. He called Sanju and asked him what perfume he uses, saying he also wanted to use the same one," Hirani said. Before mother Nargis's death scene, Kapoor reportedly called Dutt to understand what the bereaved son was going through.
"Ranbir is a quiet guy who lurks around, but he has a method," Hirani said, before adding wishfully, "I would love to work with him again."
Who wouldn't?
WITH HIS CHARM, THE EASY-GOING, HIP-HOP GRACE and a balanced head firmly on his shoulders, 35-year-old Ranbir Kapoor is right at the top – not "somewhere in the middle" – of the Bollywood food chain pyramid. The heir apparent of the RK banner is more than his surname today. Being a Kapoor did open doors for him but in the end, he was on his own. Even though he proudly bears the name of his legendary grandfather, in truth he's the living incarnation of every Kapoor giant that has come before him, inheriting the best of all the three Kapoors, Raj, Shammi and Shashi. The talent is there and so are the Punjabi looks, but it's harder still to qualify Kapoor into any bracket of a typical Hindi film hero. More humane than heroic, he's an unusual specimen. "I find it hard to play the quintessential hero who punches a person and he goes flying," he once told The Hindu. Neither is he quirky or colourful. Even the whimsical superhero of Jagga Jasoos is more comic cardboard than James Bond.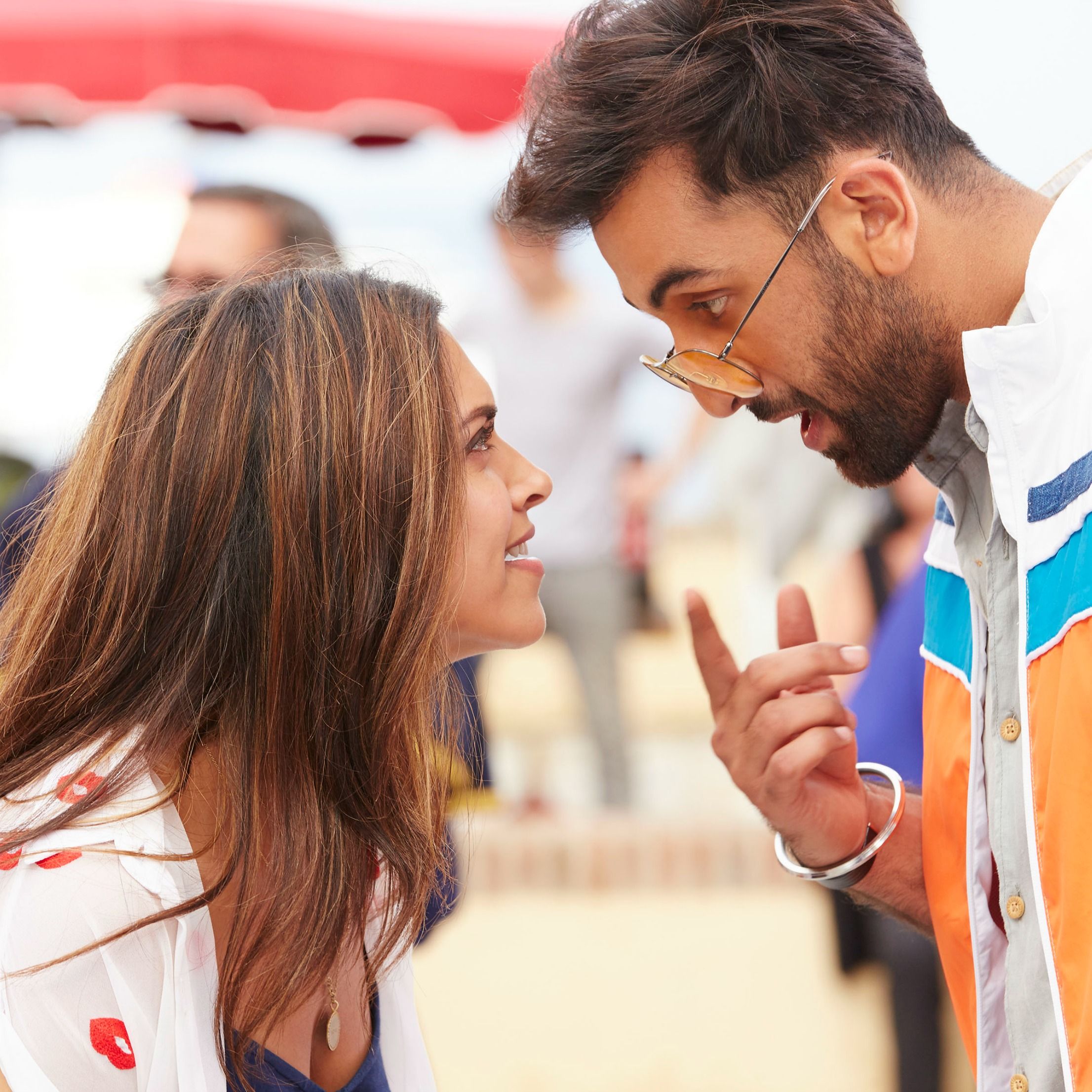 Call him the anti-Ranveer Singh – calm, focussed, classic, even calculative. The wonderful thing about the K scion, as mother Neetu Kapoor once put it, "is that he's a very calm person because he's gone after me!" A quick survey of his career reflects the risks he has taken when he could have just simply played to the gallery and made a fortune. Who does a Rocket Singh: Salesman of the Year when you are being anointed the star of the decade? Who does Rockstar, as offbeat as it is charming? Who does Barfi and Jagga Jasoos, evoking Chaplin, Raj Kapoor and the silent madness of an earlier era in the times of Insta attention? You only can trust Ranbir Kapoor to tell stories that demand telling.
If Ae Dil Hai Mushkil was a point of maturation for him, Sanju is a step forward and the latter's success is just as important to Kapoor as it is to Raju Hirani and even, Sanjay Dutt.
Aware of the expectations that fans and critics have from him, Kapoor takes chances that many in his position would be happy to evade. For all his outsized pedigree and decade-long acting experience Kapoor is modest. He's a thinking actor, as all his directors have attested. So, how does the man himself see the craft of acting and what are his ideas about what works and what doesn't? What's going in his mind during a film? Offering a peek into his acting modus operandi, Kapoor, in a recent conversation with journalist-critic Anupama Chopra, said, "Every film, every character comes with its own method. There's a new set of procedure you have to follow. Most of the times you are just constantly evolving, trying to better your own self and your craft and skills. But then again, if you become too skilled it gets boring. Then you start becoming repetitive." (Read the facing page for Anupama's conversation with Ranbir).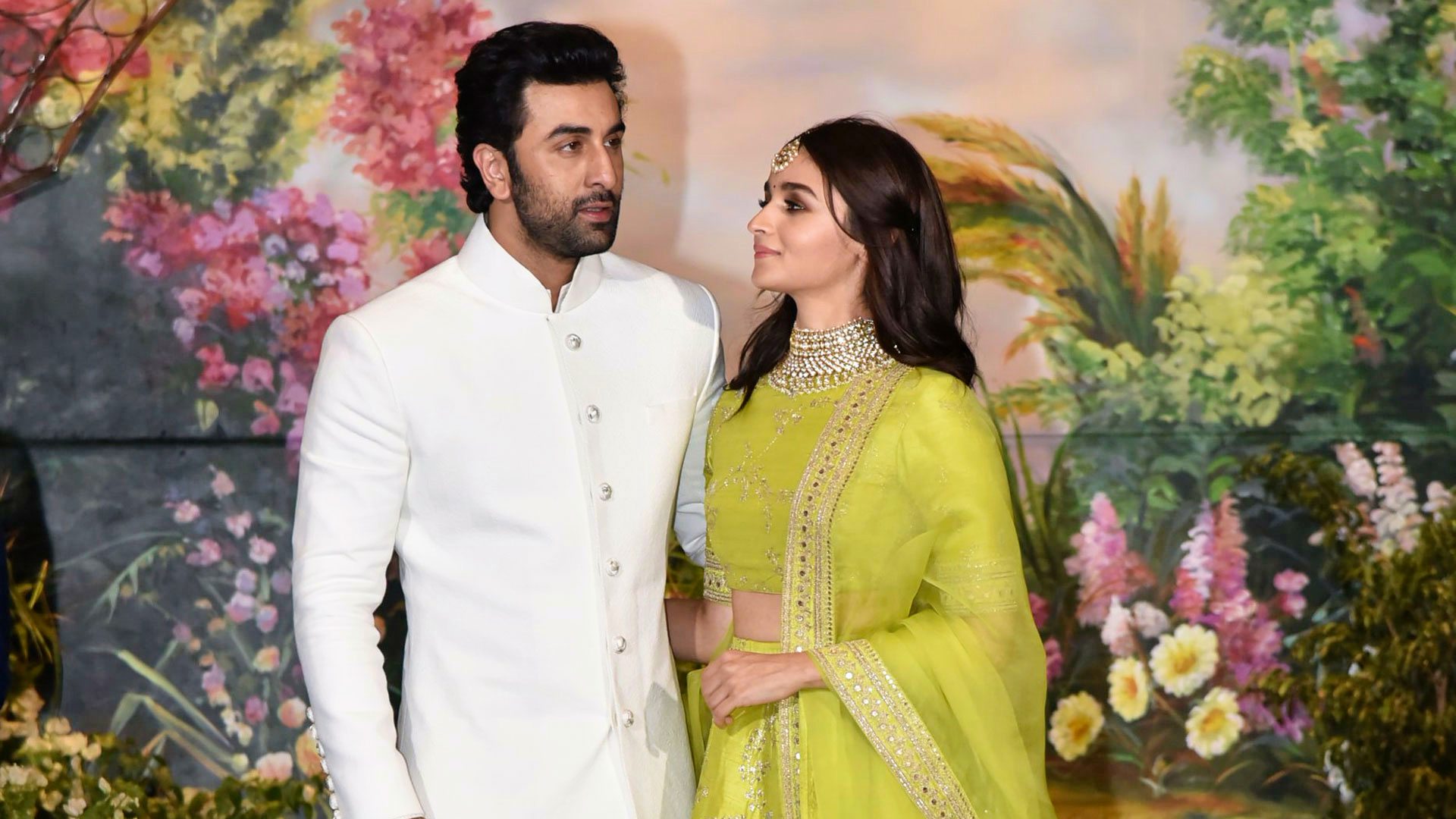 Surprisingly, one major grouse hurled at Ranbir Kapoor is the very repetition that he condemns. 'Oh no, not again,' is a common enough reaction accompanying any new Ayan Mukerji and Imtiaz Ali release these days. Anyone can predict what's going to happen. You know that it's a lost-and-found, you know the spiritual wanderings, you know the girl will help him see the light, you know that he'll spend the film looking for something and in the end, that "thing" he was looking for lies within himself. So Rumi, so RK. Forget the audience, for a moment. Even RK is bored of his shtick. "I am kind of fed up of the 'coming-of-age' part where I find a woman who makes me feel all inspirational and changes me forever," he told Huffington Post.
Sanju, in part, is probably an answer to break into those new worlds and frontiers. And thank God, you have Ranbir Kapoor who makes being Ranbir Kapoor look easy. If you need any further proof of Kapoor's cinematic credibility dwell for a moment on the fact that he hasn't had a huge hit (Bombay Velvet was billed as his nadir) to his name in a long time. But the interest in him never fades. Okay, fine, that's also partly due to his famous surname and a colourful private life that's hugely interesting to the tabloids. Whether dating Deepika Padukone or Alia Bhatt (he recently confirmed his relationship with Bhatt) Ranbir Kapoor sends the paparazzi into frenzy.
And yet, this self-confessed shy star is a victim of his own bottomless ambition and workaholism. "The work I do really occupies my life," he told GQ in May. Only half true. His work equally occupies the lives of his followers, media and Bollywood-farers.
Alia Bhatt can now enter the frame.