Bollywood News
'I Am Truly, Deeply Sorry': Anurag Kashyap Issues Statement in the Vikas Bahl Sexual Harassment Case
Anurag Kashyap presented his side of the facts about the sexual harassment case against his former partner and 'Queen' director
The weekend has been an eventful one for Anurag Kashyap. Hardly had time passed before he announced the dissolution of Phantom Films, the film company set up by him,
Vikramaditya Motwane, Vikas Bahl and Madhu Mantena, than came a damning story about partner Vikas' (the director of Queen) alleged sexual misconduct.
A detailed story on HuffingtonPost India gave out sordid details on what a young woman who worked with Vikas Bahl had to go through. The story also said that Anurag had known about his partner's behaviour but the company chose to do nothing.
Anurag has been quoted in the story and he has come on record to state that the company had erred in not ensuring that justice was done to the victim. And now, he has issued another strong statement giving his side of the story.
The Manmarziyaan director says that he did everything he could to help the woman but because of the fact that she didn't file a complaint and certain other legal provisions, not much action could be taken against Vikas. Anurag also shared that it was the victim's choice to not talk about it and hence that had to be respected.
This is the statement he has issued.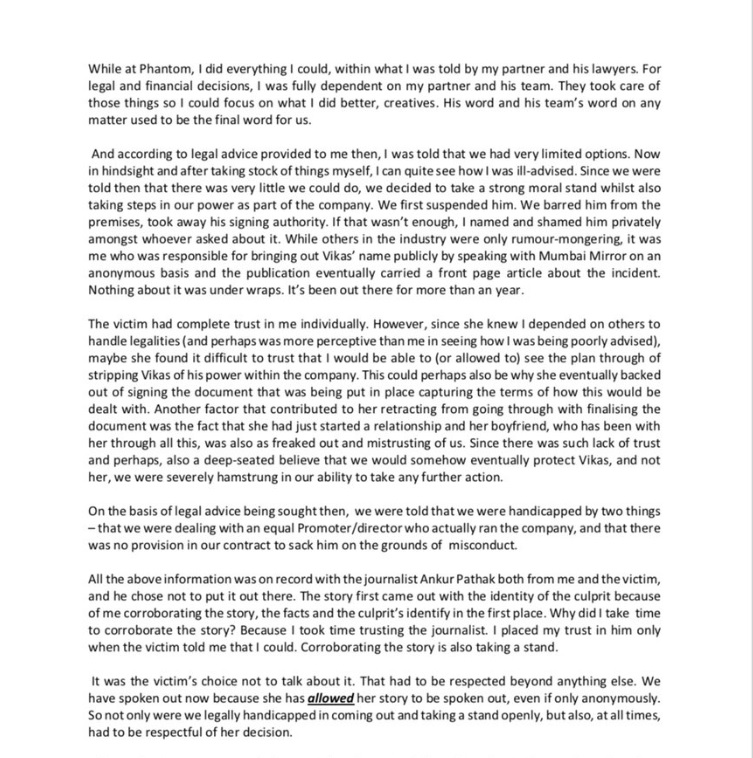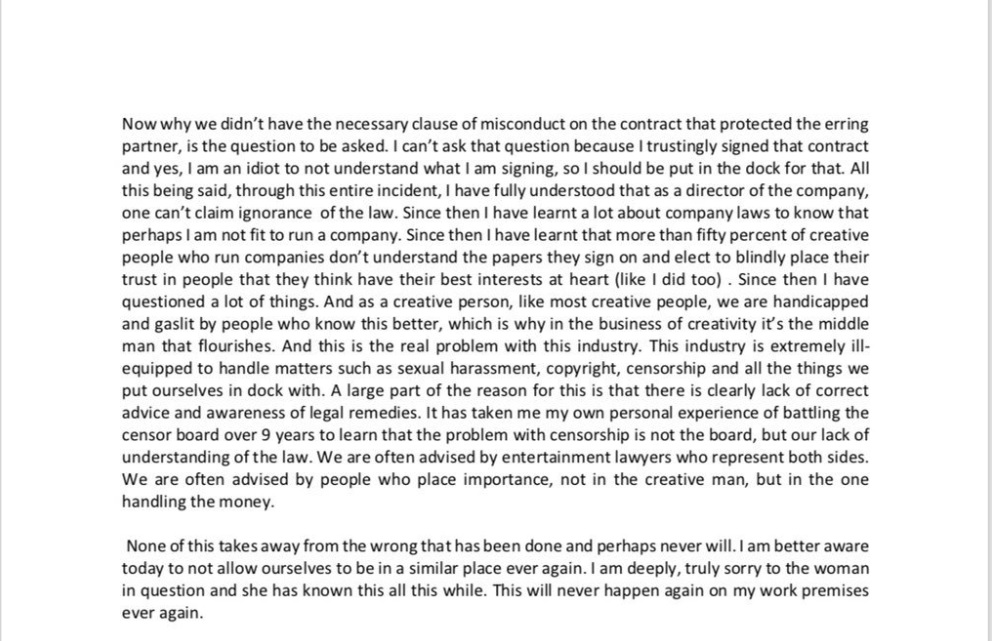 Meanwhile, Vikas has been mum about the shocking accusations against him. Even his Queen actress Kangana Ranaut spoke about his inappropriate behaviour.