Bollywood News
Hrithik Roshan's Super 30 in Trouble: IIT Students File a Case
Super 30 has Hrithik Roshan playing the role of a popular Mathematician from Bihar named Anand Kumar and IIT students have filed a case against the film
Since the revelation that Hrithik Roshan will be starring in his latest movie, Super 30 as popular Mathematician Anand Kumar, it seems the film has been encountering and witnessing nothing but trouble and stress. In a recent development, Super 30 has received yet another blow. Four students from IIT Guwahati filed a fresh case against Super 30 in an attempt to delay the release of the movie. This case by the students traces back to approximately eight months when they filed a request for a Public Interest Litigation asking for the names of the 26 students who got an admission into IIT which Anand Kumar claims. However, Kumar has failed to appear before the courts and the case is still pending. After the prducers made an announcement stating the new date the movie will be released, the students filed a fresh case to stall the release of the film.
Avinash Baro, Bikash Das, Monjit Doley and Dhaniram Taw are the students who filed for a Public Interest Litigation. Their legal counsel Amit Goyal claims that they're unaware of the representation of facts in the film. He recently stated in an interview: "[The film] seems inauthentic. We never sought to damage the film, but [Kumar] has a court case against him. His reply [to the PIL] doesn't [address] the allegations completely."
When the initial trailer and first look of the film was released, many people reacted negatively on social media. Many felt that Pankaj Tripathi, who is appearing in the film, should have actually played the lead instead of Hrithik.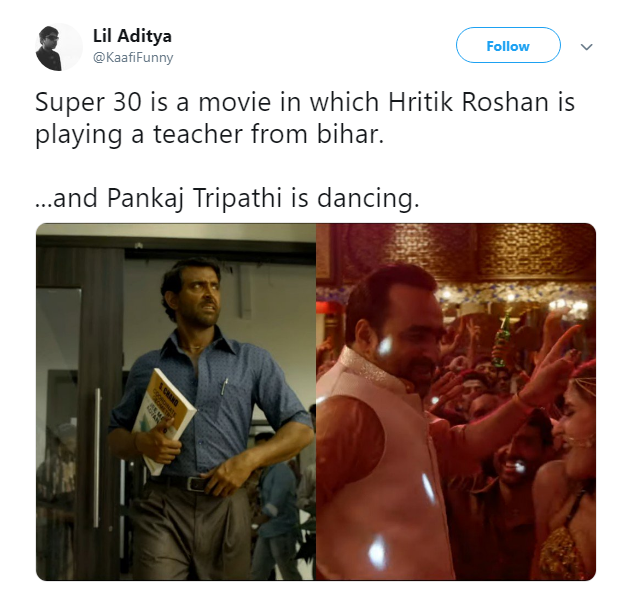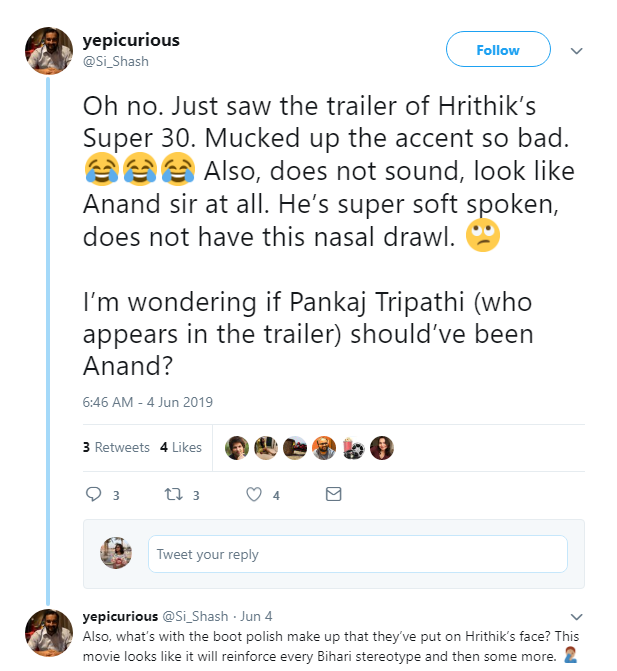 There was also criticism of Hrithik's noticeably darker skin tone for the film, which led to some people claiming colorism.

But overall the latest sentiment is that Hrithik was the best choice for the film and moviegoers are excited to see his performance once the flick releases.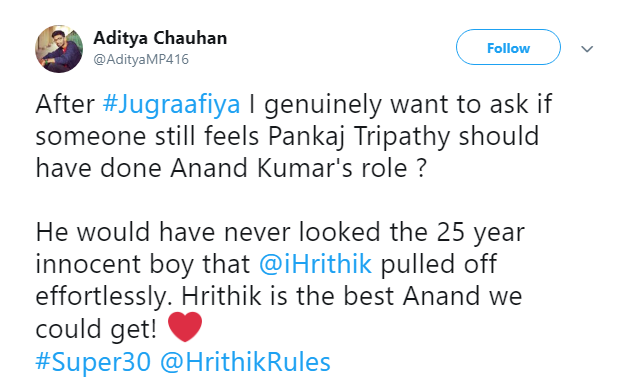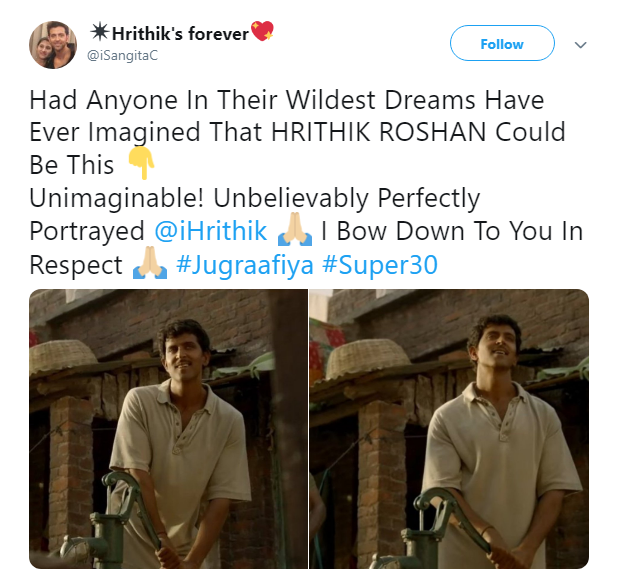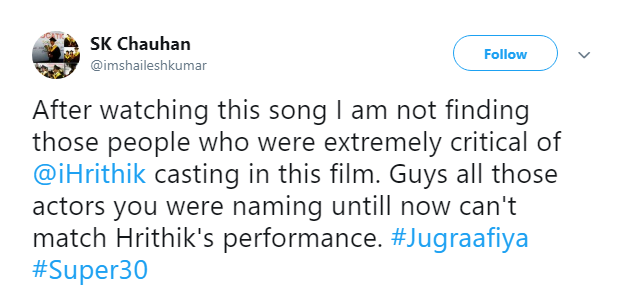 Initially, the first blow to the smooth-running of the film was received after director Vikas Bahl was named in the #MeToo movement and was removed from the film. Vikas however, was restored as the director after an internal committee of Reliance Entertainments and the producers of Super 30 gave him a clean slate in regards to the case. Despite overcoming this hurdle, the troubles did not end for the film. This fresh case by the four IIT students has now provided a new challenge to the team of Super 30 who are looking to resolve it at their earliest.