Bollywood News
Hrithik Roshan, The Comeback Superstar
It's time to celebrate Hrithik Roshan and his indomitable spirit again says Biswadeep Ghosh
14, January 2000. The romantic thriller Kaho Naa…Pyaar Hai, released that day was an instant blockbuster, turning Hrithik Roshan into an overnight sensation. Blessed with Greek God looks, the young actor came across as a natural star. Even the most cynical among critics acknowledged his formidable screen presence, and he seemed destined to be a long-distance runner in Bollywood. It's been 19 years since then and Hrithik Roshan's superstardom is playing out again in a brand new avatar.
The Hrithik story hasn't been one with a series of highs after his initial impact that promised to redefine the hierarchy of megastars. Of course, he has come a long way since his early days when his fans had mistaken him for a 'fake' Hrithik Roshan on seeing him in a music store, wearing simple-looking clothes. Today, we know him as a gifted megastar, who can never be mistaken for somebody else and is famously diligent, makes bold choices, doesn't seem to get ruffled by setbacks, and continues to walk on his self-created path in search of unusual stories.
Why 2019 is Special
After a fairly quiet phase in the last few years, 2019 has been a great year for Roshan Jr. Siddharth Anand's War, his two-hero outing in which he co-stars with Tiger Shroff, has grossed INR 300 crores and is set to go further. The action-thriller is a blockbuster.
The reviews have been mixed primarily because of its wafer-thin storyline. But the masses have loved the extravaganza in which the actor has revealed his intention of ageing gracefully by flaunting his salt and pepper look. The sight of the superstar, who is in enviable shape and in his mid-40s, exudes a special appeal.
An experimentalist on the lookout for challenging characters and interesting scripts, Hrithik had another significant release this year. The film was Vikas Bahl's Super 30, a biographical drama. Hrithik played the protagonist whose character is based on Anand Kumar, a mathematician from Bihar renowned for his Super 30 educational programme that trains students for the Joint Entrance Examination for the IITs.
Hrithik's performance revealed his sincerity though there was criticism that he had been miscast. His attempts to imitate the Bihari accent also came under the scanner. Reviews notwithstanding, Super 30 made on an estimated budget of INR 65 crore grossed more than INR 200 crore. The masses had endorsed what many critics had not.
A big hit and a blockbuster have reminded everybody of Hrithik's ability to cast a spell on the viewer. War, an escapist crowd-puller with liberal doses of action, dance and showmanship of stars, has worked. So has Super 30, a contrasting slice-of-life film in which he doesn't play to the gallery. The megastar, in short, is the Comeback Man of 2019.
Probably next up his sleeve is a project with dad Rakesh Roshan –Krrish 4, the fourth instalment of the Krrish series. Hrithik is experiencing great times again.
Competition to the Khans
For a long time, Hrithik has been one of the biggest Hindi film stars without actually being the leader of the pack. More than 15 years ago, wasn't he spoken of as a threat for Shah Rukh Khan, the undisputed King Khan of that period? Part of the media had manufactured a rivalry between the two megastars, although Shah Rukh had once told this writer that nothing of that sort existed. Hrithik and his family were very close and had stepped out for a dinner together a few days earlier, SRK had revealed.
The masses, however, had started believing that Hrithik's emergence as a professional nemesis for the three Khans was accompanied by fierce competition, mainly with SRK.
Many years later, Hrithik is a major star while following the Khans on the popularity charts. In an industry obsessed with the numbers game, Hrithik may perhaps never have been anointed 'No. 1' but he himself wouldn't have believed in those rankings. He has a special niche of his own.
Yet the question remains – didn't he reach his full potential? Some would say he has been too choosy, a brave approach that has given many great results for 'the perfectionist' Aamir Khan but not for him. Others would insist he has made too many wrong choices, which is practically the same thing.
The Highs and Lows
The story of his career has been one of ups and downs, the former resulting in blockbusters and the latter in films that have sunk noiselessly. True, the 45-year-old handsome hunk can light up the screen with mere presence. True, he is one of the best dancers the industry has ever had. True, his acting chops can match that of the best.
What has stopped him from being at the top of the world is his inability to charm the box-office with more regularity, especially before 2019. That has had a serious impact on his career also because he doesn't work in many films, an approach that might have helped him recover from setbacks a little sooner.
Back then, KNPH was followed by the crime drama Fiza (2000) which was a modest success. Fiza was followed by Vidhu Vinod Chopra's Mission Kashmir (2000), an intense drama set in Kashmir that dealt with terrorism. Brilliantly scripted and with good acting by an ensemble cast, the film was a success.
2001 began with the much-hyped Subhash Ghai's much-hyped Yaadein, which capsized. Although the ensemble cast melodrama Karan Johar's Kabhie Khushi Kabhie Gham...that followed was a blockbuster, the actor had a relatively minor role compared to SRK.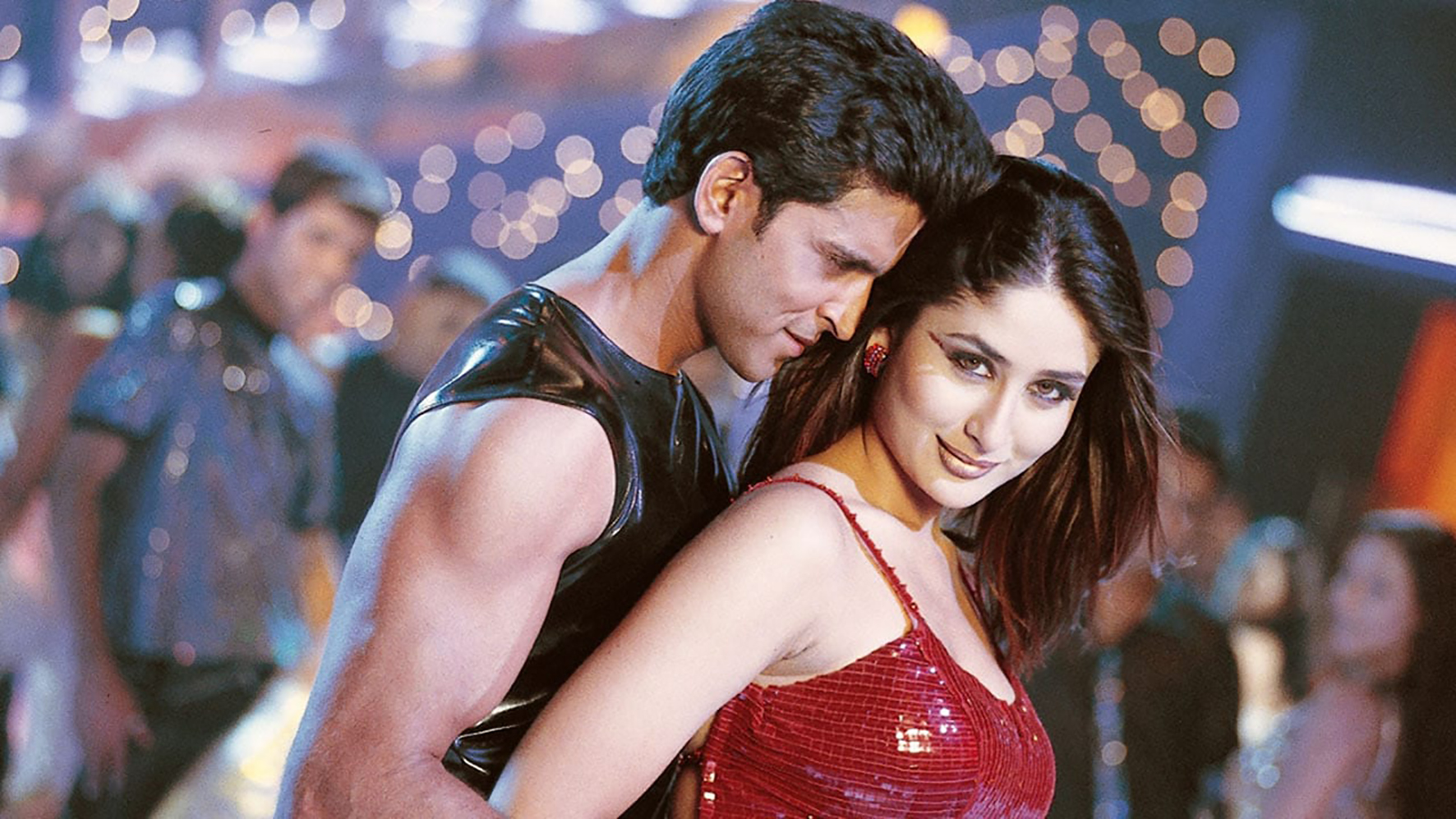 Hrithik Roshan and Kareena Kapoor Khan in KKKG
Shocking failures thereafter threatened to bring about his disappearance from the list of chart-topping stars. These included Vikram Bhatt's Aap Mujhe Achche Lagne Lage (2002), Arjun Sablok's Na Tum Jaano Na Hum (2002), Kunal Kohli's Mujhse Dosti Karoge (2002) and Sooraj Barjatya's Main Prem Ki Diwani Hoon (2003).
Forecasters of doom were quick to predict that the Roshan phenomenon had come to an end. Showtime, a film magazine during that period, put his face on the cover, which was accompanied by a one-word headline: 'Finished'. Working in a cynical atmosphere, the young star didn't have much to say to his critics. He possibly knew he would make a comeback soon.
Rise to Superstardom
That happened with Rakesh Roshan's sci-fi fantasy Koi...Mil Gaya (2003), a delightful film unfairly compared to the Steven Spielberg masterpiece E.T. the Extra-Terrestrial. However, everybody praised Roshan for playing a man with a developmental disability, who comes across an extra-terrestrial being. The film was a huge commercial success, leading to the birth of a lucrative franchise.
He also played the leading man in Farhan Akhtar's coming-of-age film Lakshya (2004). In Lakshya, he is a young man drifting through life purposelessly who eventually becomes a soldier ready to make the ultimate sacrifice for his country. The film received mixed reviews but everybody praised Hrithik yet again.
Hrithik has never been a man in a hurry. He appeared on the big screen in 2006 thereafter. The actor was seen in a dual role in his father's fantasy Krrish, the second film of the Krrish franchise after Koi...Mil Gaya. It was a blockbuster. In Sanjay Gadhvi's Dhoom 2 released in the same year, he played the antagonist and carried the ensemble cast film on his broad shoulders. Dhoom 2 was a record-breaking success, and almost every critic agreed that Hrithik had made it possible.
Hrithik is tailor-made for medieval period dramas because of his royal looks and commanding screen presence. Ashutosh Gowariker appeared to have realised that when he cast him in Jodhaa Akbar (2008) with Aishwarya Rai-Bachchan.
The historical romance was a success with Roshan's performance receiving applause from the critics as well as masses. Five years after his series of failures, the megastar had found a place among the top of the pack once again.
Time flies. More than ten years have gone by since Hrithik played Akbar in the Gowariker period drama. He has delivered box-office duds like the romantic thriller Kites helmed by Anurag Basu (2010). He invested a lot of time and energy to play a former magician suffering from quadriplegia in Sanjay Leela Bhansali's Guzaarish (2010). Like Kites, Guzaarish also failed, the difference being that his performance in the latter was widely appreciated.
In 2016, he played a farmer who travels to the ancient settlement of Mohenjo-Daro in Gowariker's period film Mohenjo Daro set in 2016 BC. Criticised for historical inaccuracies and badly plotted, it is difficult to understand why Hrithik signed on the dotted line to act in this film.
Alongside his failures are his commercial triumphs like Zoya Akhtar's refreshing ensemble cast road film Zindagi Na Milegi Dobara (2011); Karan Malhotra's intense action-drama Agneepath (2012) in which he reinterpreted the character of Vijay Deenanath Chauhan originally played by Amitabh Bachchan; Krrish 3 (2013), the third film of the Krrish series; Siddharth Anand's Bang Bang! (2014); and Sanjay Gupta's action thriller Kaabil (2017). He has delivered a good number of successes without being overly prolific, which explains why he is one of the few real megastars of our times.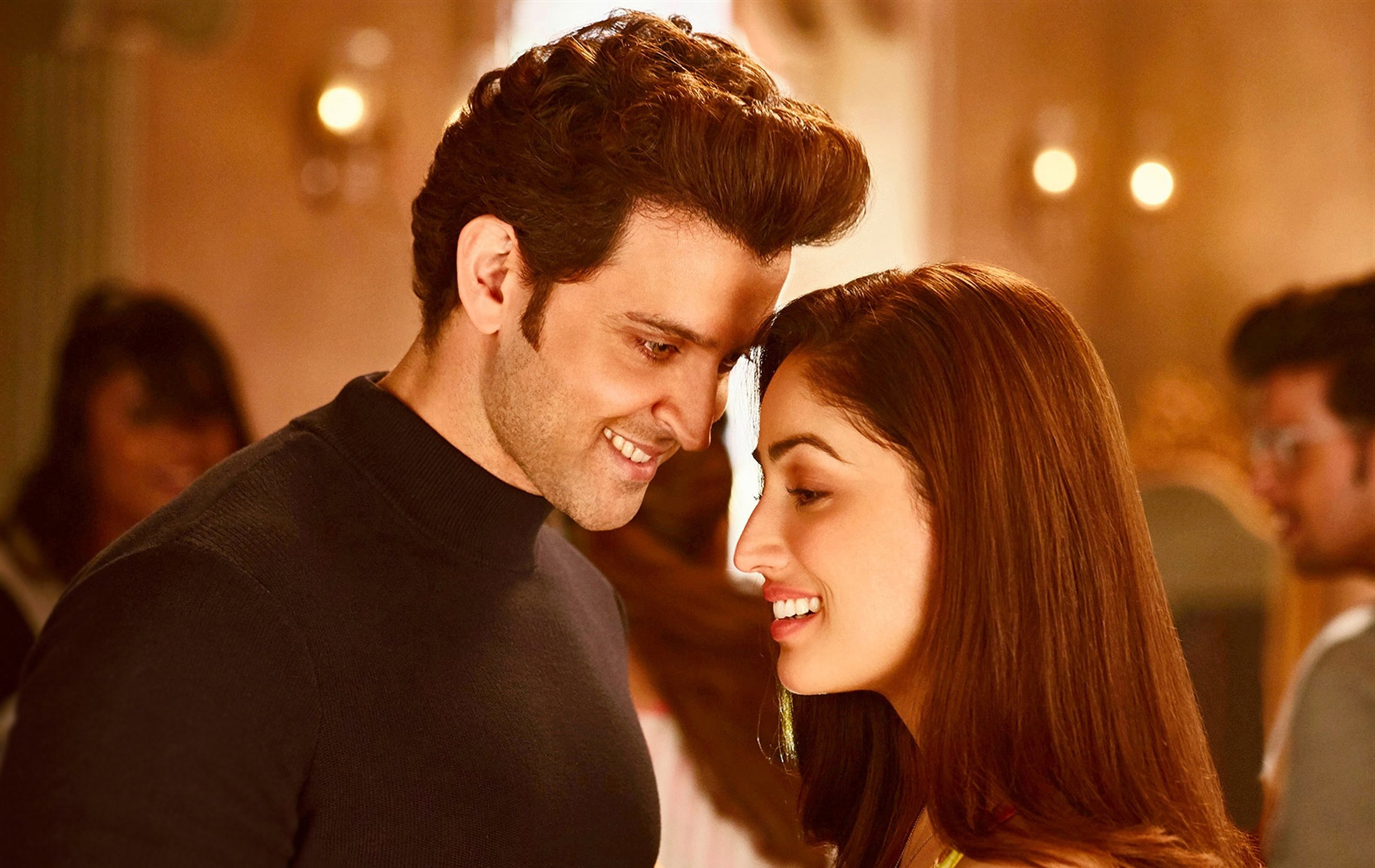 Hrithik Roshan and Yami Gautam in 'Kaabil'
In spite of being a soft-spoken man who prefers to maintain a low profile, it is a strange irony that the megastar's personal life hasn't escaped the spotlight. Stories have tumbled out of the closet, among them the widely reported Kangana Ranaut controversy. He had sued the actress for harassment and cyberstalking in 2016 and the actress responded by filing a counter-charge. The matter turned ugly and the media had a field day, a thoroughly terrible situation Hrithik would have hated.
In 2014, his 14-year-old marriage with Susanne Khan that seemed happy for the most part ended in a divorce. Late last year, his father who has been his emotional anchor and professional colleague was diagnosed with a serious ailment.
What happens in our personal lives has the power to impact our professional lives. That Hrithik has been immune to turbulence in his life beyond work is unlikely. But the recent successes of Super 30 and War have made telling statements of his desire to be known as a performing megastar with frequent box-office successes.
The Hrithik we had known for his blockbusters that made millions flock to the theatres is back. As he hijacks the limelight once again, this is perhaps the third innings of what has been a long, eventful and remarkable career.