Bollywood News
Hrithik Roshan and Vaani Kapoor's Ghungroo Song from War is Giving Us Ik Pal Ka Jeena 2.0 Vibes
Hrithik Roshan and Vaani Kapoor star in the latest song from War, an upcoming action thriller starring Tiger Shroff with Hrithik Roshan. We think it's got major Ik Pal Ka Jeena vibes.
Hrithik Roshan can dance to anything. That's a fact. And no one is contesting it. Sometimes you gotta wonder what happens when a choreographer has signed onto the film and he gets told that this song is going to be done by Hrithik. What does he do? Does he google 'most difficult dance steps ever' and ask Hrithik to follow? Or does he figure out the simplest dance step and find a way to make it complicated? In any case, every time Hrithik steps on the dancing stage, it's magic.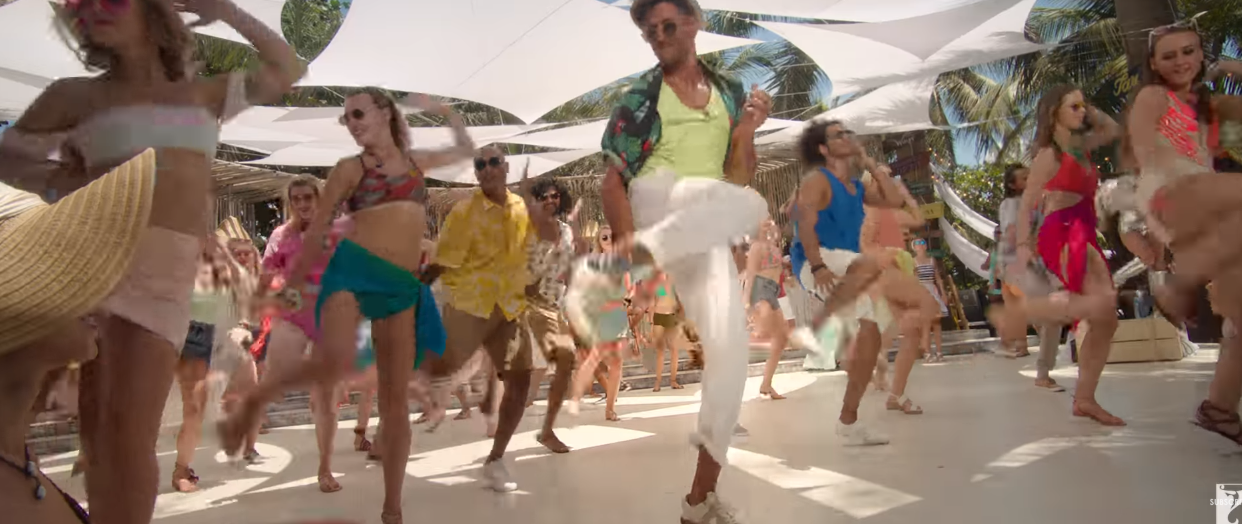 Hrithik Roshan in Ghungroo, courtesy Screengrab, Yashraj

Hrithik Roshan in Kaho Naa Pyaar Hai, courtesy Screengrab
In the recent track released from the film War, Hrithik Roshan is seen shimmying to serious moves in the song 'Ghungroo'. It begins with Vaani Kapoor posing in an pastel colored bikini and showing off that incredibly toned body. The song is a major beach mood and Hrithik is doing what Hrithik does best: prove that no one can move like him. While Vaani looks incredibly hot, the song belongs to Hrithik and Hrithik alone. 
Ghungroo is a mixture of old and new: the beat is new and the lyrics are super old. It reminds us of Amitabh's Pag Ghungroo Baandh Meera Naachi from Namak Halaal. Yeah, we're that old.
War releases on October 2, 2019 and it is the story of a young Indian soldier who has to find a mentor who has gone rogue. Hrithik was also seen recently in the hit film Super 30 that was based on the life and times of a mathematician from Patna, Anand Kumar. Vaani was seen 3 years ago in the film Befikre opposite Ranveer Singh. Tiger Shroff was recently seen in Student of the Year 2 opposite Ananya Pandey and Tara Sutaria. Tiger Shroff and Hrithik Roshan will hopefully crack box office gold with War and set new records because the trailer is also very impressive.