Movies
Homi Adajania Interview: Working on Angrezi Medium Has Made Us All Lighter Human Beings
Homi Adajania talks to Masala! about the experience of working with Irrfan Khan and Kareena Kapoor on Angrezi Medium and how it has turned them all into lighter human beings
Homi Adajania hasn't gone down the typical Bollywood route. From Being Cyrus to Angrezi Medium, that's a graph for a director you can't possibly decipher at a glance. Being Cyrus was a black comedy. Cocktail was a romantic drama. Finding Fanny was a satirical drama. And now there's Angrezi Medium, a slice of life film starring Irrfan Khan, Kareena Kapoor Khan, Deepak Dobriyal, Dimple Kapadia and Pankaj Tripathi. He's followed his own path and avoided all of the usual tropes of making one-film-a-year-to-stay-relevant and doing the regular song and dance to 'give hits'. Angrezi Medium follows his beat in many ways, considering the various twists and turns it went through to actually get made.
Angrezi Medium is a sequel to Irrfan's earlier film, Hindi Medium which was a commercial and critical success. The comedy-drama was directed by Saket Chaudhary and starred Saba Qamar and Irrfan Khan with Deepak Dobriyal. Owing to political tensions between Pakistan and India, Saba Qamar was no longer an option for the sequel, though the filmmakers were still keen on keeping Irrfan Khan for the film. Irrfan Khan was diagnosed with a neuroendocrine tumor in 2018 due to which he took a break from his work and has returned as Champak Bansal in Angrezi Medium. This time, the story has been taken to another continent, while keeping in view parent-child tale.
We asked Homi about the journey he had with Irrfan, his own unique approach to filmmaking and working with Kareena Kapoor Khan.
Masala!: What was it like for you on the sets of Angrezi Medium? How did you, as a director, balance the gruelling and the sensitive facets of Irrfan's situation and the demands of the film?
Homi Adajania: As you said, there was sensitivity to it and it was, at the same time, gruelling. We approached the film in a … very different way. It was kind of an emotional journey for all of us. At no point, were we tiptoeing around the reality of Irrfan's struggle and avoiding the elephant in the room. We've laughed about it, we've cried about it. Irrfan didn't want pity or sympathy. He wanted love and support and that was the primary agenda.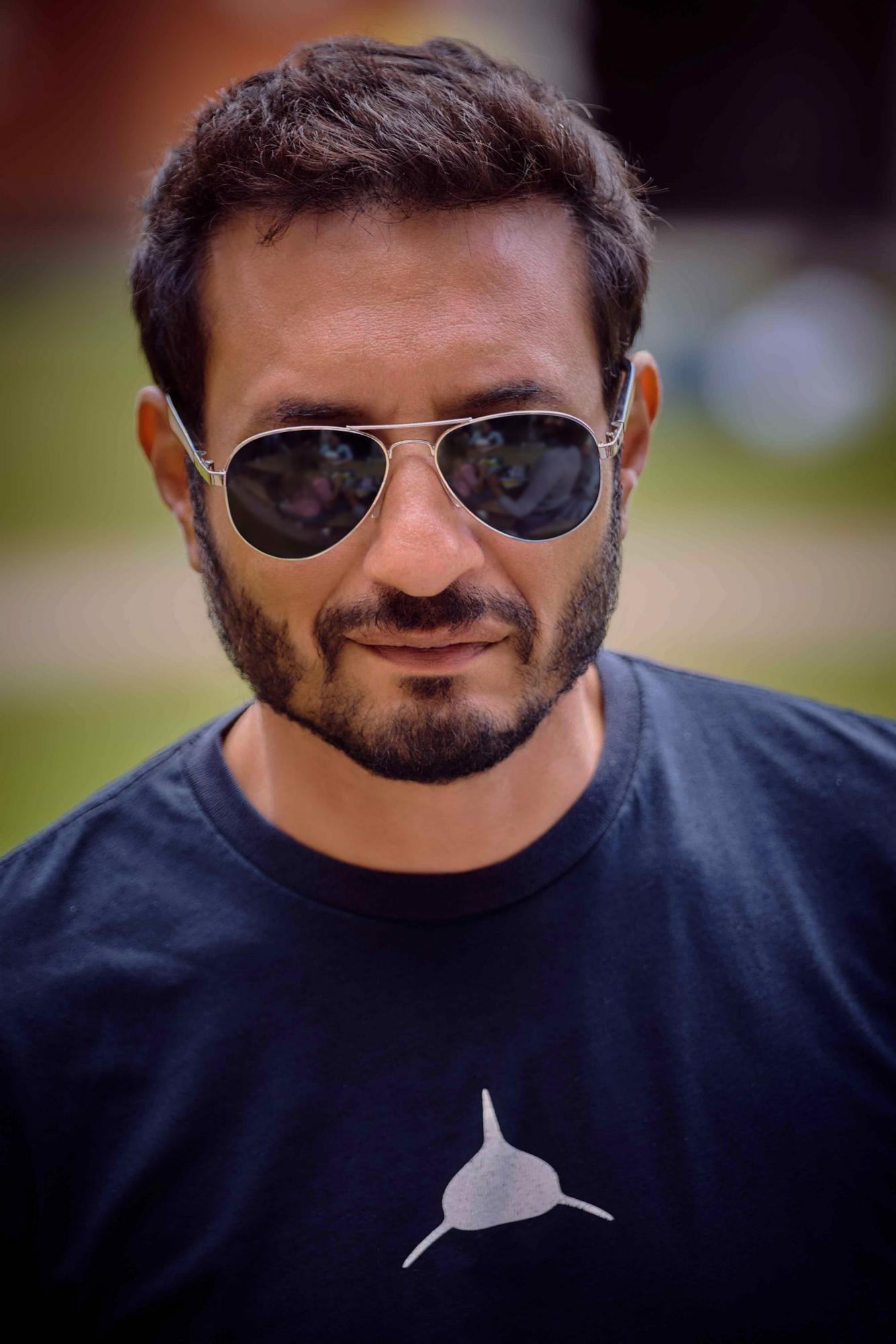 Homi Adajania
The vibe we all had was that hey, let's just all be there for each other. That's all I had in my mind. As clichéd as it sounds it's incredible what love and positivity can do. And none of it was forced or done as a scheme.
"Irrfan's resilience and courage are something else." - Homi Adajania
It was all organic. The experience of working with him on this film has made us all lighter human beings. Irfan's resilience and courage are something else. I often felt that it was us who were getting positivity and hope from him, rather than the other way around.
Masala!: So are you going through those various stages of fear, trepidation, excitement, anxiety now that the film's release is just a few days away?
Homi Adajania: I'm sure my producer is going through it! (laughs) I'm not from the business part of it and I've pretty much done all I could possibly do. You see, it starts off from that one page and then it starts growing in front of you, it grows into having its own personality. And I'm extremely happy with it. It is a very special film for many reasons and it's come out pretty good. It makes you laugh a lot. It makes you cry. It's going to be an emotional journey for the audience.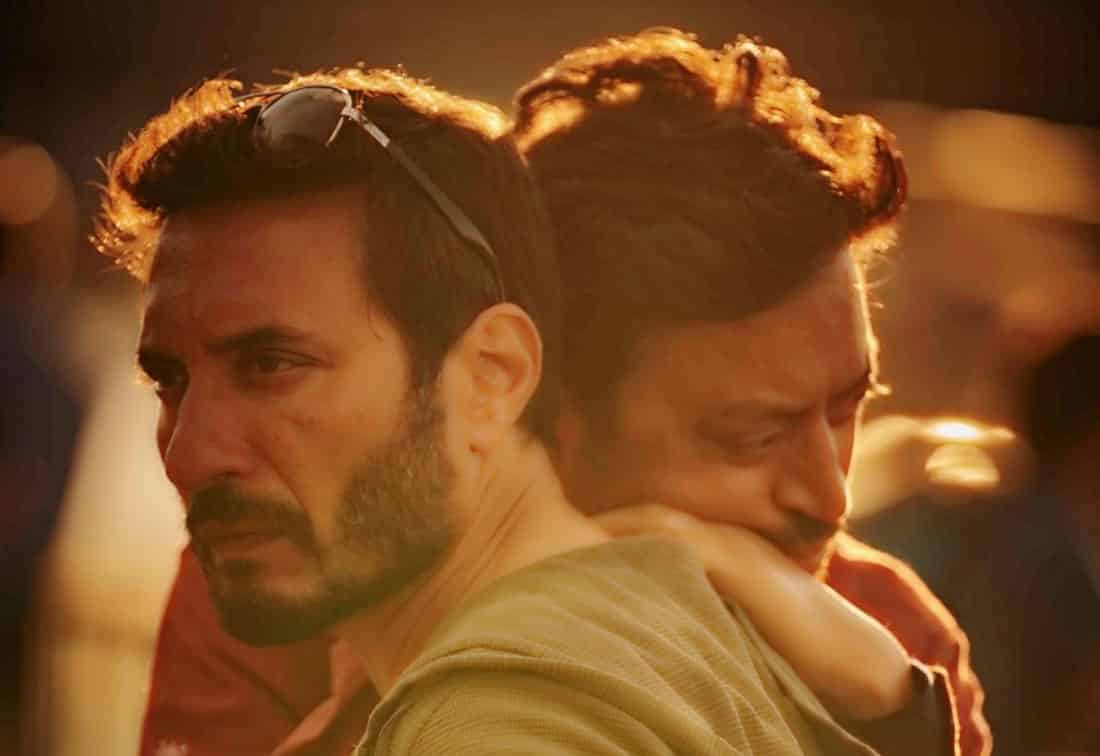 Homi Adajania and Irrfan Khan. Picture, publicity
Masala!: Do you think people will look at your previous work and find similarities or notes of your style in this particular film?
Homi Adajania: I actually don't compare my work. I don't think my own work is similar. I write my own material. I haven't been to a film school. I was a scuba driving instructor who just happened to come into this business. And I believe living life is a full time job so I have done work as and when I saw fit. Having said that, I do want to state that because of this experience, the way it changed me as a person and as a director, I've evolved in a different way.
"I've come to realize that we complicate our lives by expending energy on variables that are not in our control." - Homi Adajania
Earlier I would get finicky about things a lot - the aesthetic, performances, losing lights. I've come to realize that we complicate our lives by expending energy on variables that are not in our control. In this project, the kind of energy we had, so much of those little things that I may have gotten hung up on - just didn't matter. We laughed a lot. I told Dinesh Vijan, the producer of the film, that it was a very brave to get into a project like this. And I caught up with Irrfan when we were in London, long before we started shooting. And Irrfan told me, "Yaar, I love my craft. It's an integral part of my existence." And that's why so much of the other stuff doesn't matter to him. The fame, the attention, none of it. He just loves his work so much.
Homi Adajania and Irrfan Khan
Masala!: Would you advise this to other directors, though? This falling into the deep end of the pool only to let go of your fears?
Homi Adajania: I wouldn't advise anything. I feel everyone is a different being altogether. I could tell them it works for me. It's just my way. I wouldn't say don't give your 200% - but when you take on a project with this kind of energy, it's just on a different plane. I just hope I can retain that. And all of this, the light and the energy, shows at the end of it. I've not seen Irrfan perform like this. When he came back on the sets, we joked with him asking if he could still act. He said, "Oh no, maybe I really have! I haven't acted for 1.5 years." The one thing he did say seriously was, "I'm not going to rely on all the processes and techniques various tropes that I used to use as an actor. I don't know how to do that anymore." In the film he's a mother, he's a friend and a friend to his only daughter. That layering and sensitivity with that honesty - I think he's done it beautifully and we've never seen him to do this before.
Masala!: Tell us about working with Kareena Kapoor Khan.
Homi Adajania: I'm not in tune with what's going on within the industry much. So when I was told, go narrate this to Kareena, I just went up to her and narrated it the way I would narrate it to any actor. But she's a brilliant actor, she's so intuitive. The moment I narrated it to her, she immediately got the arch. She plays this khadoos hardcover cop who is Dimple (Kapadia)'s estranged daughter, every time they lock horns you'll see how even they've forgotten what the fight was about.
"Kareena is incredibly intuitive." Homi Adajania.
Kareena's character is extremely pivotal in the narrative. Her presence is what steers the whole narrative in the second half. But she's extremely talented and I have my own syntax in which I explain the story and she caught on to it without any hassle.
Masala!: Kareena is also one of the people who don't really 'rehearse'. How did that work for you guys for Angrezi Medium?
Homi Adajania: Aah. The biggest folly of the director is tell a director how to act. When you have calibre actors of this kind, with Irrfan, Kareena, Deepak, Dimple - it'd be stupid of me to get them over rehearsed. Their ability to sink into the moment where there's not a false note ... if I get them to rehearse this, I will lose the magic. 
There is a strong sense of camaraderie between Homi and Irrfan which could possibly do the magic for Angrezi Medium as it releases across the globe on March 13th. The film definitely has an emotional twist to it that may hit the audiences in various ways: Irrfan's return, his heartrending story and of course Kareena's emotional arch as well, as explained by Homi. Here's hoping this turns out to be the wonderful film we're all hoping for and Homi continues making more films with Irrfan, Kareena and Deepak. To March 13th!