Celebrities
Hollywood Couples That Prove Love is Real After All
As Valentine's Day is just around the corner, and you feel that there is no such thing as love, here are some Hollywood couples who proved otherwise
It's February and we all know what's special about this month. Well, for one, it's a leap year this time around. But let's get to something a little more important and loving about this month. It's also Valentine's Day soon – not that any of us didn't know that with all the red, pink hearts and flowers all around us all the time and people acting all lovey-dovey. So this Valentine's Day – whether you are single or not – here are just some of the Hollywood celebrities, who restore our faith in love – and maybe yours to, because these stars are legit #CoupleGoals.
Blake Lively, Ryan Reynolds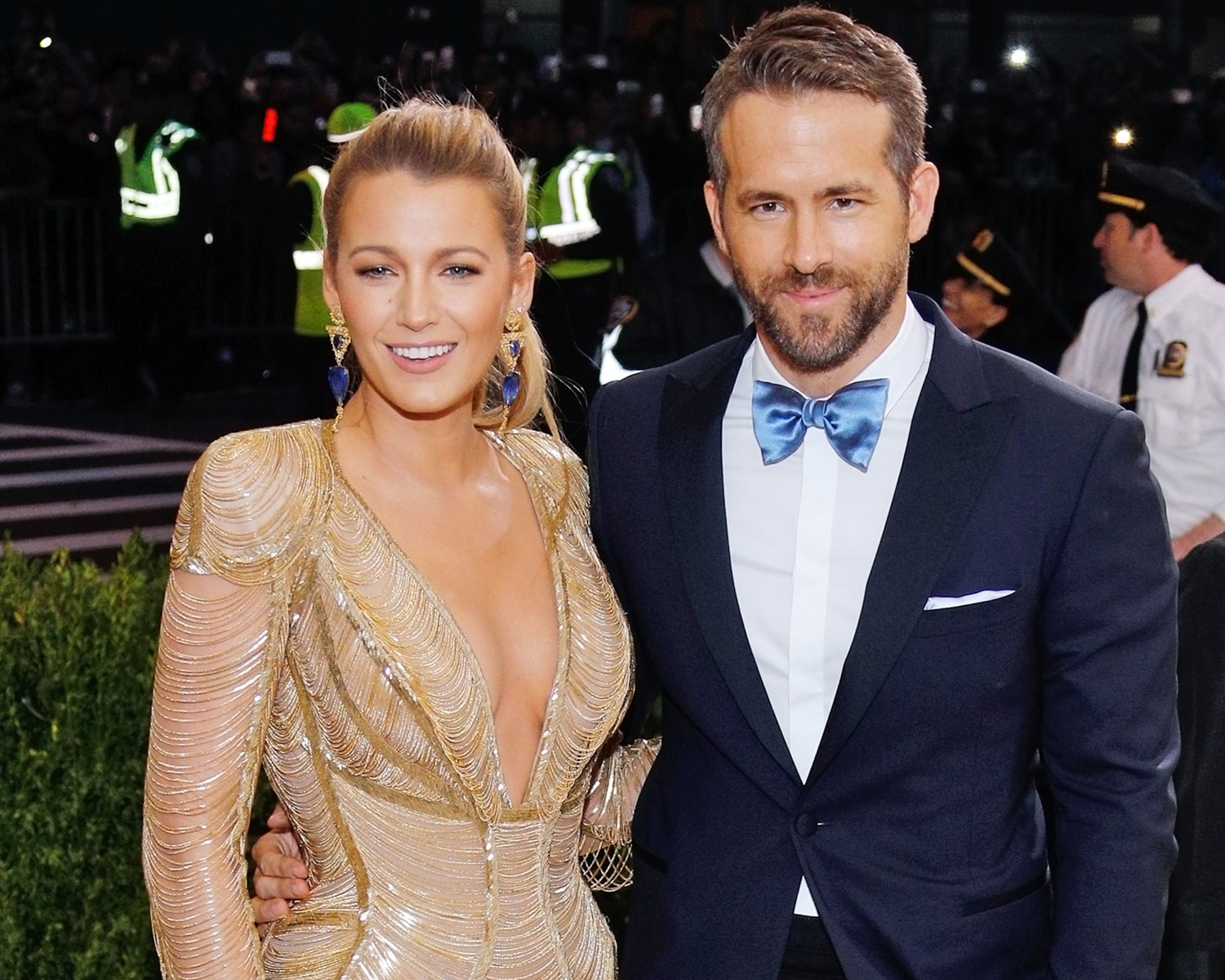 Now, who isn't a fan of these two? I mean, you have got to be kidding yourself if you don't like them. Blake and Ryan met on the sets of DC's The Green Lantern – which was a big fail, luckily not for the lead stars of the film, who would go on to have an adorable family. According to Ryan, Blake and him were on a double-date with their significant others, but it turned awkward soon as they were the ones highly interested in each other. Soon after that, Ryan and Blake went on a date of their own, where they found themselves dancing in an empty restaurant – and as Ryan says, that's where it all began. Blake on the other hand, remembers a completely different story. Nevertheless, the two are surely a match made in heaven and are now parents to three daughters.
Chrissy Teigen, John Legend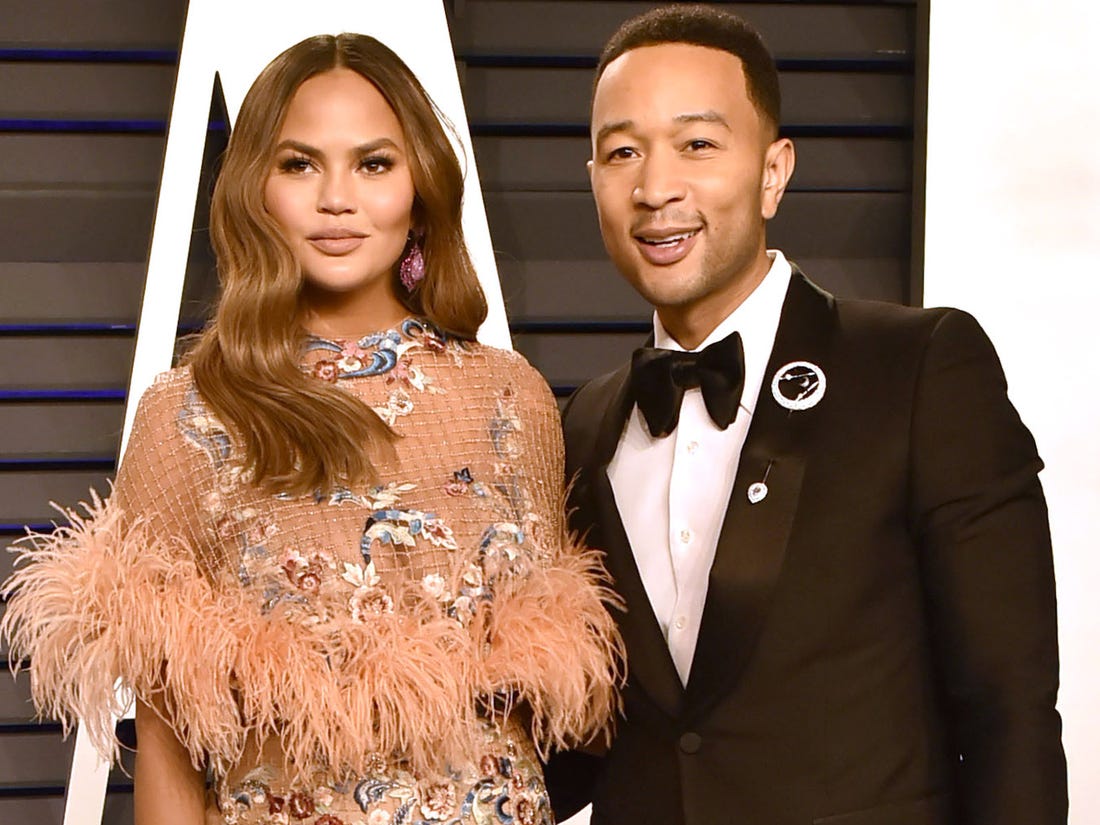 Much like Blake and Ryan, Chrissy and John also met on a set – however, this time around, it was for the latter's 2007 music video for Stereo. While it wasn't love at first sight for the two, they did hang around with each other after the shoot. After that, John went on tour and they spoke on the phone or texted for about a year. Their constant staying in touch slowly turned into a relationship and they fell in love over the phone. And when John's tour was over, they started dating the proper way. Since John Legend is well, JOHN LEGEND, he proposed to Chrissy on a trip that they took together to Maldives during Christmas in 2011 – of course, John had to be extra romantic so it was on a beach. They then tied the knot in Lake Como, Italy in 2013, where Chrissy wishes to spend the rest of her life with John. The couple is also parents to two kids.
Emily Blunt, John Krasinski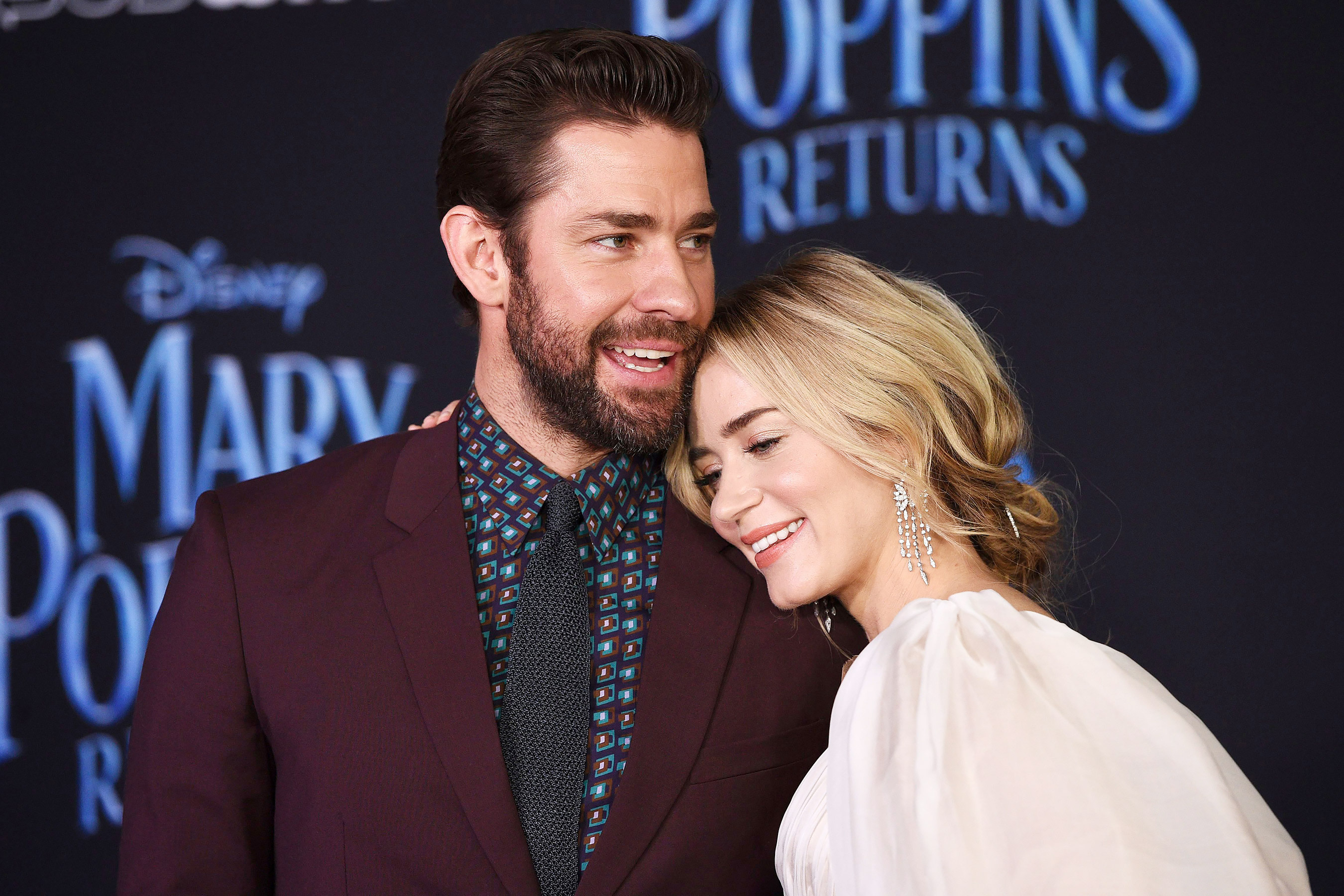 Not many would know this, but Emily Blunt and John Krasinski met while the latter was filming for NBC's The Office. They began dating in 2008 and according to him, it was love at first sight, which he confessed when he appeared on The Ellen DeGeneres show in 2011. He credited The Office for helping him meet Emily, because right before he signed the show, he was thinking of quitting acting – but decided against it. Now that proves that life works in mysterious ways. For the first date, John took Emily to a gun rage. And that's what kicked off their relationship. They got married in 2010 and have two daughters together. However, they first shared screen space together in 2018 with A Quite Place. People told Emily that working together would lead to their divorce; however, it only made the couple feel stronger about each other. And the rest, as they say, is history. Emily and John have also just wrapped up filming for the sequel which is all set to hit screens in March this year – which means we'll get to see more of them hanging out together real soon.
Mila Kunis, Ashton Kutcher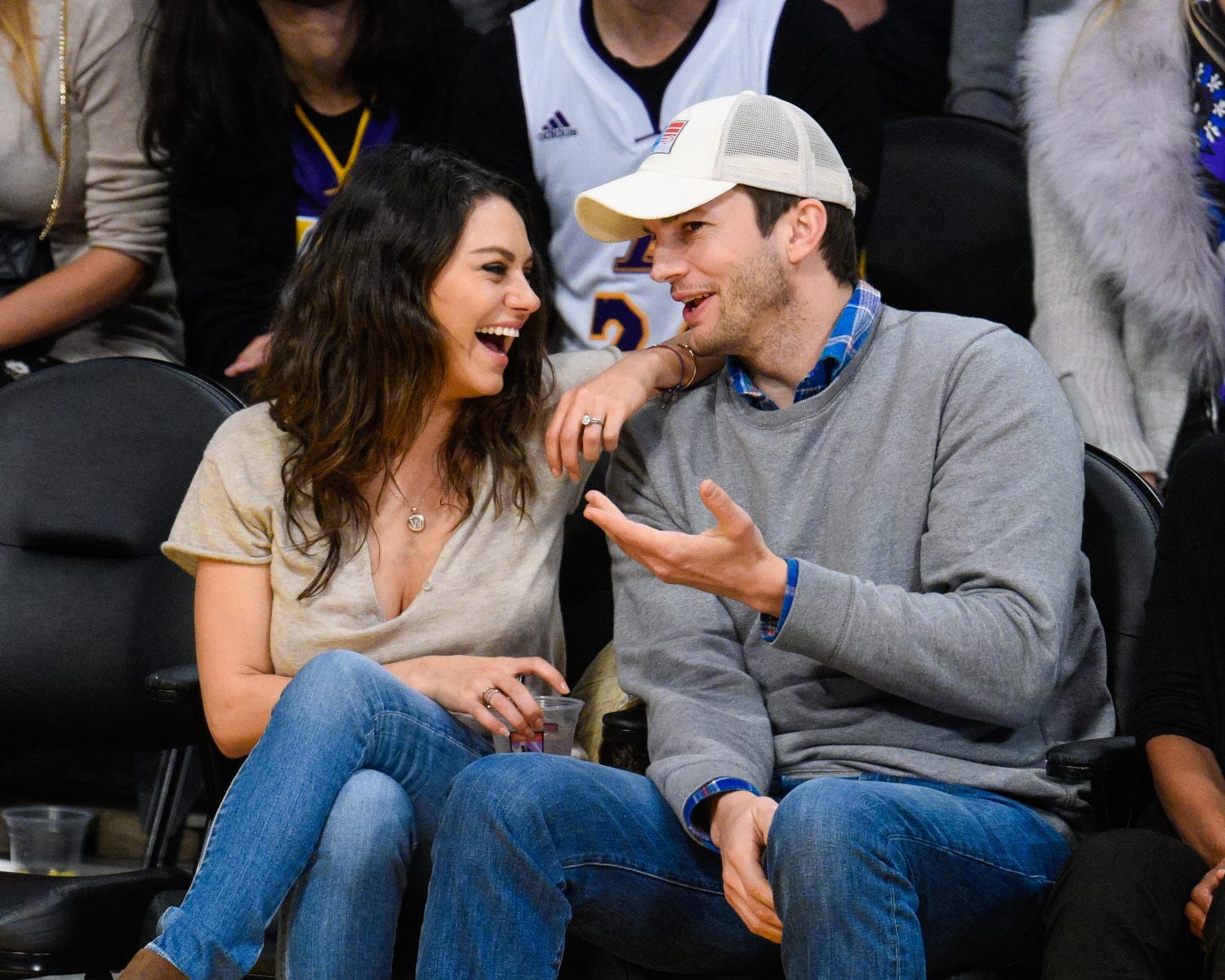 Mila Kunis and Ashton Kutcher met way back – in the late 90s when they were filming That 70s show together. Mila was 14 at the time, while Ashton was 19 and they played the on=screen couple Jackie and Michael. Little Mila know that her first kiss, would eventually, go on to become her husband years later.  There weren't any sparks on the set, and after dating different people throughout their lives, they grew close to each other. They stayed in touch with each other throughout considering spending years on set together most of their time in the past. In 2012, after Ashton's divorce from Demi Moore – he met Mila again at the Golden Globes and that's where she fell for him. They reconnected and started hanging out together again but Ashton tried to set her up with one of his friends. Thankfully, that connection didn't happen and Mila and Ashton casually dated for a few months, before realizing that they were perfect with each other. A few months later, they got married and welcomed their first child together, Wyatt, and also have a son now, named Dimitri.
Kristen Bell, Dax Shephard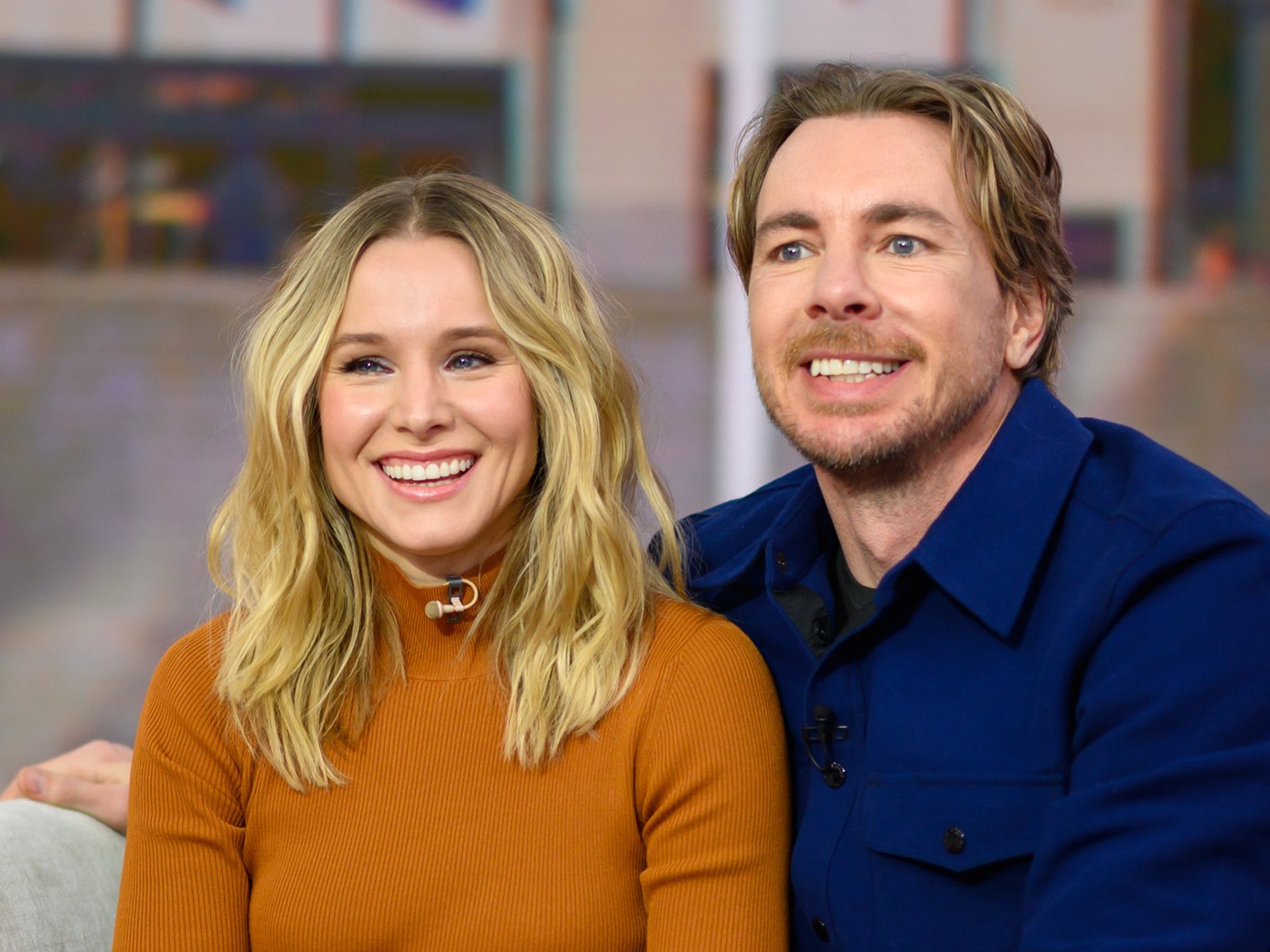 Nothing happened between Kristen Bell and Dax Shepharh when they first met at an intimate dinner party for a producer. But it was only weeks later that the two started to develop a connection towards each other – like they were meant to be all along. Both of them had just gotten out of long-term relationships and met at a hockey game, from wherein things kicked off. They both are both from Michigan and were invited to the game by another mutual friend. They started to flirt and exchanged numbers and Kristen admired his boldness. She says that she will in love with him way before he fell in love with her. They then got married in 2013 and share two daughters together now.