News
His Highness Sheikh Hamdan Turns 37: An Outpouring of Love and Best Wishes for the Crown Prince Reigns Over Social Media
Sheikh Hamdan bin Mohammed bin Rashid Al Maktoum, the Crown Prince of Dubai and Chairman of Dubai Executive Council, is 37 today. Popularly known as Fazza, he is loved by people across the globe
His Highness Sheikh Hamdan bin Mohammed bin Rashid Al Maktoum, the Crown Prince of Dubai and Chairman of Dubai Executive Council, turns one year older today. As November 14 marks the 37th birthday of the Crown Prince, popularly known as Fazza – which means "the one who helps" in Arabic – there was an outpouring of love and best wishes from his well-wishers in the United Arab Emirates and across the globe. Fans of Sheikh Hamdan did not leave any stone unturned in sending congratulatory messages his way on social media platforms including Twitter and Instagram.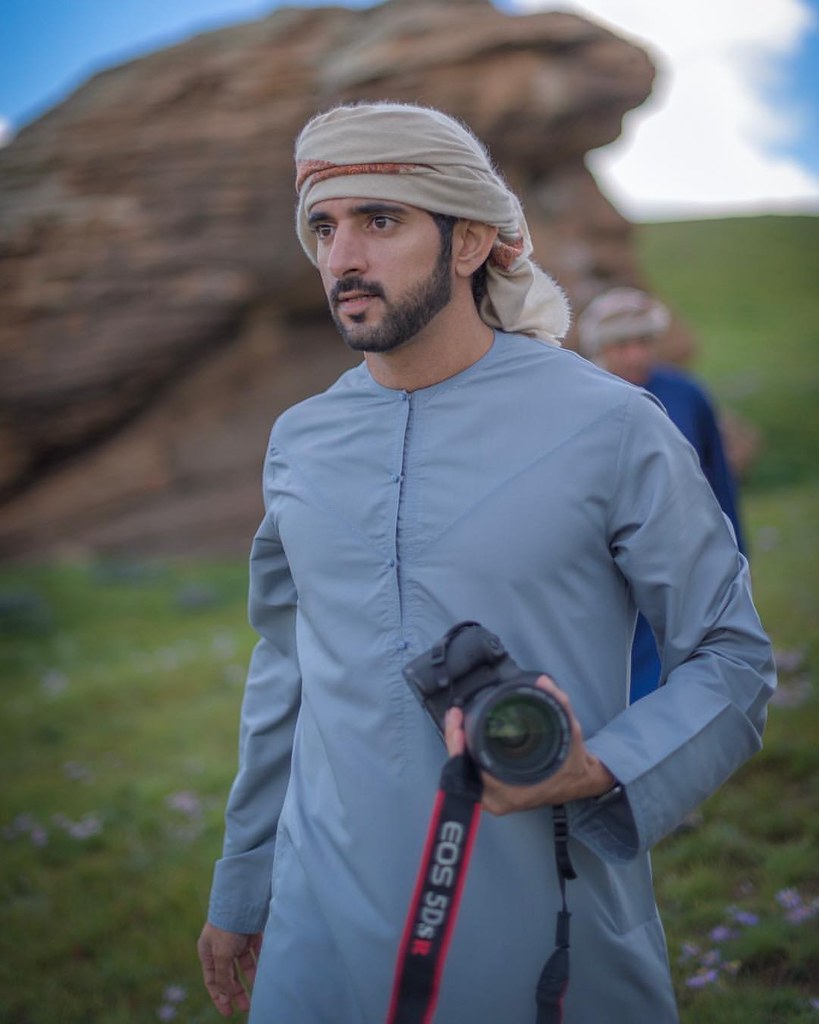 His Highness Sheikh Hamdan
The Crown Prince holds a following of 8.7 million followers on the photo-sharing site and often uploads pictures of his hobbies which include animals, poetry, sports, photography and adventures as well as glimpses from his official engagements. Since his appointment as the new hereditary prince back in February, 2008, Sheikh Hamdan has garnered renowned praise for multiple reasons. He currently heads the Sheikh Mohammed bin Rashid Establishment for young entrepreneurs and is on the Dubai sports council and the Dubai Autism Centre. He is also the founder of the Hamdan International Photography Award, which was launched in 2011. These are just a few of his long list of achievements.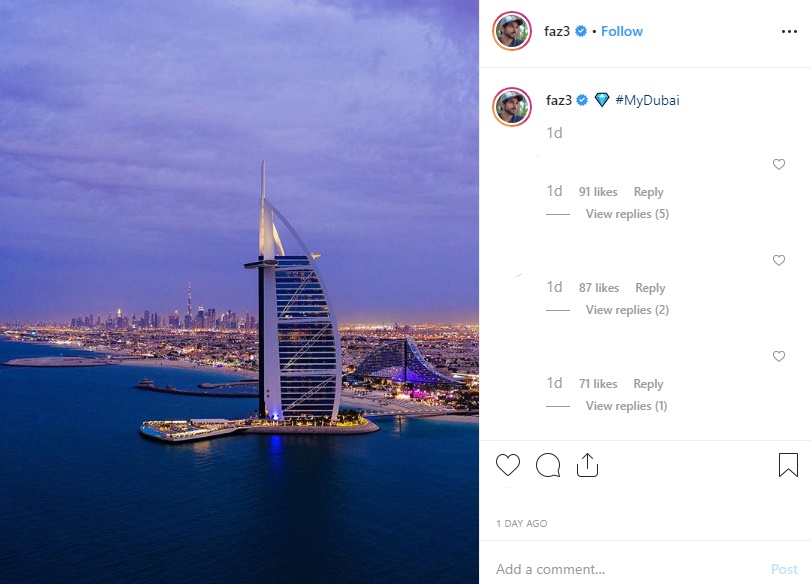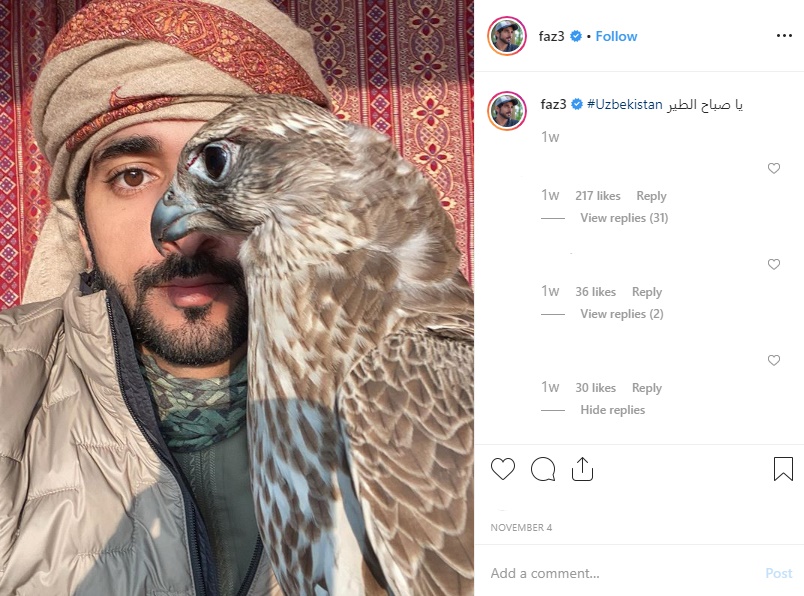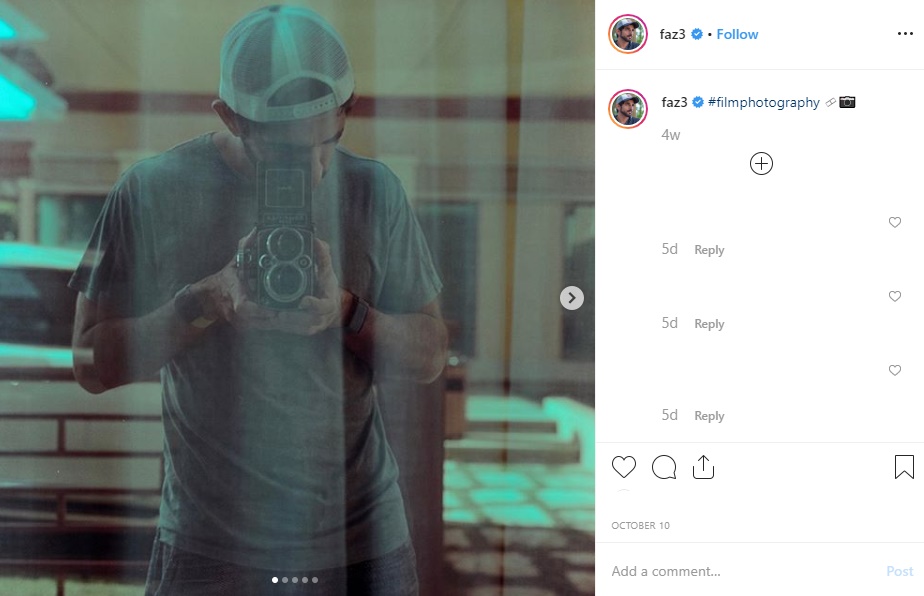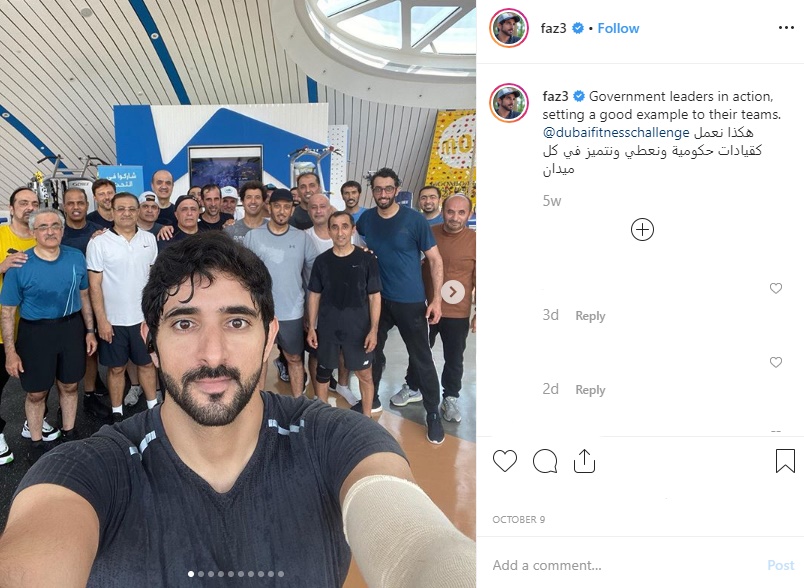 Hence, it comes as no surprise that the member of Dubai's ruling family is loved by all. This is evident through the never-ending birthday messages for the Crown Prince today. "Happy Birthday Fazza. Congratulations from the heart, which is full of love, on the anniversary of the birth of His Highness Sheikh Hamdan Bin Mohammed Bin Rashid Al Maktoum, Crown Prince of Dubai. May God protect him," one fan tweeted, posting a short clip of his life, from childhood to adulthood. Another user posted a picture of Fazza, accompanied with a bevy of cheerful emoticons. Lovin Dubai posted, "A Very Happy Birthday To HH Sheikh Hamdan – And What A Year It's Been!" with a collage of the monarch's pictures. Last but not the least, one fan even posted a link to the 10 reasons the Crown Prince should be celebrated everyday!
Here are some more touching messages for Sheikh Hamdan's special day today:
Happy Birthday @faz3 2019.11.14
┈┈┈┈┈┈┈┈┈┈┈┈┈
تهنئة من القلب مملوءة بالحب بمناسبة غالية على قلوبنا وهي ذكرى ميلاد سمو التواضع ومحب الجميع الذي سطر اسمه من ذهب سيدي سمو الشيخ حمدان بن محمد بن راشد آل مكتوم ولي عهد دبي "حفظه الله ورعاه" pic.twitter.com/qVDE8KYmck

— عيون الحور (@Doblumassia) 13 November 2019

Happy Birthday

and many happy returns of the day to HH Sheikh Hamdan!#Fazza pic.twitter.com/czvjHRUtMJ

— Maria (@Thedesertalways) 13 November 2019
A Very Happy Birthday To HH Sheikh Hamdan- And What A Year It's Been!https://t.co/ZNmUVC3TwY pic.twitter.com/D0N5jnISbk

— Lovin Dubai (@lovindubai) 14 November 2019
Happy Birthday fazza. Congratulations from the heart, which is full of love, on the anniversary of the birth of His Highness Sheikh Hamdan Bin Mohammed Bin Rashid Al Maktoum, Crown Prince of Dubai. May God protect him."

— Khurram farooq (@Khurram83220132) 14 November 2019
..CONGRATULATIONS..SIR..HAPPY BIRTHDAY IN ADVANCE...GOD BLESS YOU AND PROTECT YOU...Amiin...HH CROWN PRINCE Sheikh Hamdan bin Mohammed bin Rashid al Maktoum...of Great & Wonderful Dubai.. pic.twitter.com/BZ5CQlOMmP

— alhaji marooph (@AlhajiMarooph) 12 November 2019
To celebrate his birthday, here are 10 facts about Sheikh Hamdan - https://t.co/vJL6XhTrDY

— jabeerhindupuram (@jabeerhindupur2) 14 November 2019
Long life to our Beloved Prince of hearts @faz3 His Highness H.H Sheikh Hamdan Bin Mohammed Bin Rashid Al Maktoum @HamdanMohammed May every minute of him life be full of happiness, much, much Love, successes, health, prosperity, immense joys and infinite blessings #HBD pic.twitter.com/wPClMxTZUv

— ggmarruecos (@ggmarruecos) 14 November 2019
@HamdanMohammed
very happy birthday your majesty Sheikh hamdan Bin pic.twitter.com/56kr3gN0VR

— ChinnoMiranda (maury) (@maury_cba) 14 November 2019