Bollywood News
Here's How Amitabh Bachchan Celebrated His 75th Birthday in Maldives
All about the superstar's special celebration
The Bachchan's stuck to having an intimate private celebration for Big B's birthday this year. Instead of throwing a lavish party, the family headed to Maldives to ring in the special day. The family stayed at the same resort, where they celebrated Abhishek Bachchan's birthday last year, making it a family favourite.
According to a report on Pinkvilla, Abhishek, Aishwarya and Shweta Nanda, were actively involved planning every little detail of the Bachchan vacay. The trio arranged for some crackers and a huge cake to be cut, sharp at midnight, all of which had been kept a secret from the superstar. 
The report suggests that Abhishek also planned four complete days of fun activities along with a lavish yacht party to add to the special celebration. Doesn't that sound exciting?
Take a look at the gorgeous light installation the family arranged on the beach: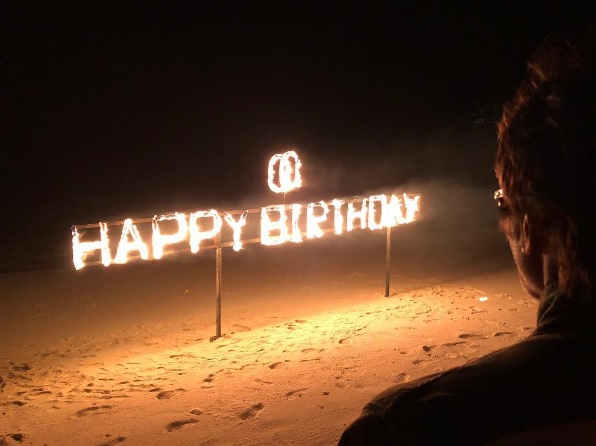 We can't wait for more pictures of their fun holiday!