Movie Reviews
Heer Maan Ja Movie Review: Hareem Farooq and Ali Rehman Khan's Film is Uninteresting and Unrelatable
Movie review of Heer Maan Ja starring Hareem Farooq and Ali Rehman Khan is in. Critic Hasan Kazmi tells Masala! about what the film was like
Movie Name

Heer Maan Ja

Director

Azfar Jafri

Actor

Hareem Farooq, Ali Rehman Khan

Rating

Rating 2/5 Stars
Rating 2/5 Stars
Hareem Farooq and Ali Rehman Khan starrer Pakistani film 'Heer Maan Ja' is basically a romantic comedy, however loud, senseless humour makes it a weak, uninteresting and unrelatable storyline. Actors tried their best to save the film, however, a weak script never let them take control of the film and it fall flat as it bound to be. Also without much of romance and lack of powerful jokes make it quite a bad experience on a silver screen.
The Story
Heer Maan Ja is a story of Kabir and Heer. Kabir (Ali Rehman Khan) whose perfect life suddenly shatters when his doctor told him that his days are numbered as he is suffering from lung cancer. With no hope in sight Kabir decides to to seek forgiveness from the one he thought he hurt the most, Heer (Hareem Farooq), his college love.
Story takes a sharp turn when Kabir elopes with Heer in order to save her from her villainous cousin whom she was about to get married to.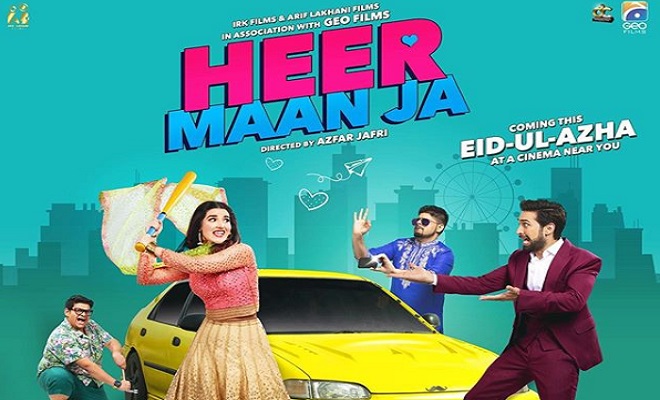 Heer Maan Ja promotional poster
Here starts the first half, full of nonsense and utter confusion in the name of suspense. Azfar Jafri tried too hard to keep the audience engaged but even he failed to deliver anything out of this dull script. 
The Acting:
Hareem Farooq with her energy and persona did add some much-needed glamour to the screen, however, since her character arc was not well defined, which creates confusion throughout the film.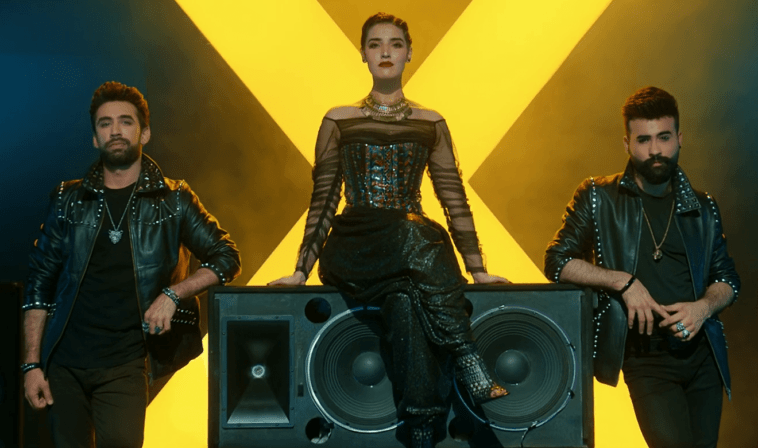 Hareem Farooq in Heer Maan Ja
Hareem does have a strong screen presence and usually lights up the screen in most circumstances, however due to script limitations, she didn't make any mark as a title character of this film.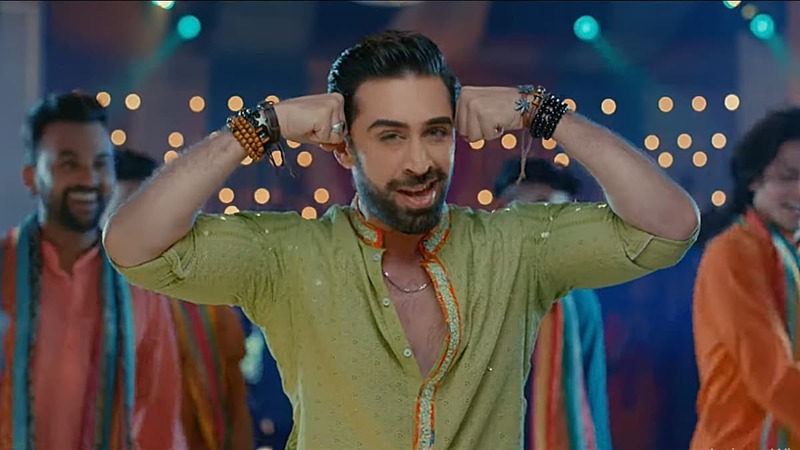 Ali Rehman Khan in Heer Maan Ja
Ali Rehman as Kabir did his best to keep the audiences engaged. In a simple romantic comedy, his character was too serious and he constantly attempted to look scary which he is not.
The Music:
The music of 'Heer Maan Ja' doesn't create any major impact, apart from 'Addi Maar' that can be a good wedding dance number, it features Zara Sheikh with Ali Rehman Khan. Ali Rehman's dance in 'Addi Maar' is a real good effort on his part.
The Supporting Cast:
Faizan Sheikh as Wajdan in a negative role failed to impress even in a single frame. Mojiz Hassan, was slightly hilarious in some scene as situations, as a cousin of Kabir, he does manage to deliver couple of funny moments in the film, especially his scenes with Amna Sheikh. Shamayale Khattak as Ramzan or Ramsy (that is what he wants him to be called in film) didn't add much to the story either. The London returned Punjabi boy, was not able to shine in any frame.
Aamina Shiekh as Saba, I couldn't figure out whether it is a cameo appearance or is it a side kick role. She appeared as a badass woman, then falls in love and literally had no relevance in climax fight scene as well. Heer Maan Ja also features Saleem Mairaj and Ali Kazmi. However, both of them were underperformed due to lack of depth in the script. There was really nothing at all for any of them to perform except couple of lines which were perhaps supposed to be hilarious.
Aaminah Sheikh in  Heer Maan Ja
The Obvious Flaws:
The voice on radio channel which did push some scenes forward suddenly disappeared in the second half of the film. Usually such narrations are critical towards the climax and helps to take the final decision but it wasn't there when expected. The most irritating parts of the film for me was brand endorsements that were pushed hard into the script rather than placing it in a decent manner. Oh, you want to order McDonald's, let's just use the app. Oh really, I can tell you the recipe of that dish I made in college, yes use Meezan Ghee in it.
I really failed to understand why filmmakers are treating audience as idiots. Why would the audience buy tickets to watch advertisements in a cinema! A product placement can be use in a subtle manner. Pakistani film Heer Maan Ja is certainly a very weak attempt as far as Azfar Jafri standards are concerned and this is the most worrisome part.
Watch the trailer here.