Celebrities
Heel No! Kate Middleton Chooses Comfort Over Style With Swift Change In Footwear
Fashion circles have their eyes peeled on what Kate Middleton will be wearing for her next look during the Pakistan visit. We noticed how the Duchess had a quick change in footwear
By now, pictures from Kate Middleton and Prince William's royal visit of Pakistan have gone viral across social media all over the world. The couple arrived for the much-awaited visit on Monday evening and of course eyes were peeled to see how they royal couple would touch down in Pakistan. It is pertinent to note however, that all eyes were ready to see what Kate Middleton would be wearing and whether it would a traditional Pakistani ensemble by a local designer. Fashion circles have been keeping a close eye on the couple and on the Duchess especially, to analyse her sartorial choices.

For the couple's arrival, Kate Middleton opted for a turquoise green ombre fusion ensemble by one of her favourite British designers, Catherine Walker. The outfit was paired with straight pants and featured some gathered fabric on the neckline which resembles a dupatta which is traditionally worn with Pakistani outfits.

On the second day of the tour, Kate Middleton's look featured traditional Pakistani attire, and everyone was left in awe. Kate Middleton was clad in a royal blue number by Pakistani fashion power house, Maheen Khan. The outfit featured a kameez and pants and the kameez was adorned with beautiful thread work along the v-neck collar. And no Pakistani outfit is complete without a dupatta which Kate Middleton has coupled her outfit with. Kate Middleton teamed her blue ensemble with a pair of nude block heels and a pair of dangling earrings by a local jewellery designer. As per usual, the Duchess styled her hair with a fresh bouncy blow dry and with subtle makeup, she looked au natural.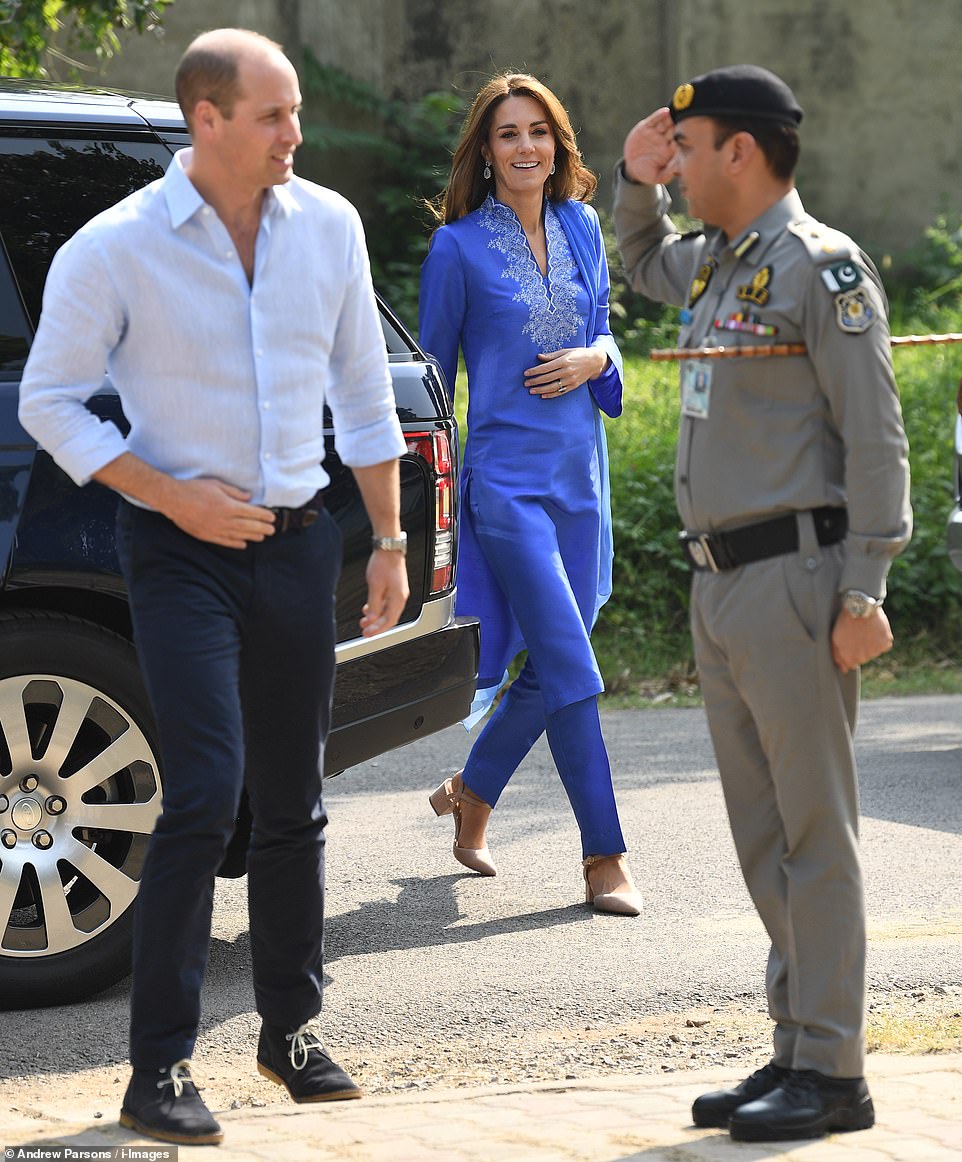 Now while everyone was going gaga over this look, we noticed that Kate Middleton made a quick change in her footwear. Yes, you probably didn't notice, but Kate Middleton went from block heels to flats without anyone noticing. For the first activity of the day where the royal couple visited a girl's school, Kate Middleton opted for a pair of nude suede block heels which complimented her look perfectly.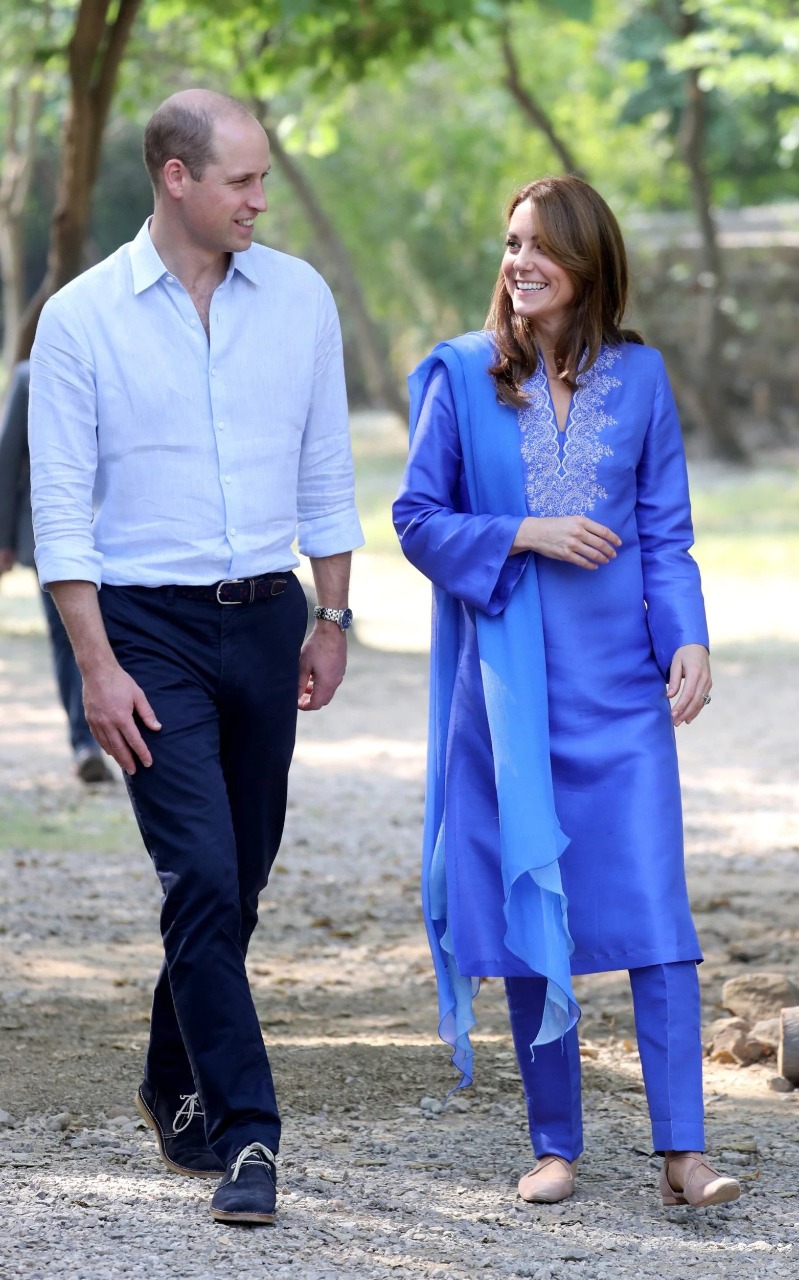 Following their visit to the school, the royal couple was all set to take a walk at the National Park in Margalla Hills for which, Kate Middleton made a swift change. The Duchess quickly changed into a similar pair of nude suede flats with a similar design which could be why not many people picked up on the change in her choice of shoes. Kate Middleton is proof that even a Duchess will choose comfort over high fashion.

The Royal couple is touring the country over a period of five days whereby they will be exploring the Northern areas, meeting officials, visiting schools and taking in all the culture and heritage of Pakistan. Fans have a close eye on the royals to see what they'll be doing next and more importantly, to see what Kate Middleton will be wearing next.